Escape the Crate Review: Escape the Moon
Escape the Crate is a subscription box that brings the experience of an escape room to your home. Escape rooms have been very popular as a fun experience for a group of people to work together to solve puzzles in order to break out of a locked room. Similar to that, this box delivers a new adventure to your doorstep every other month, and you are tasked with finding the clues and solving the puzzles in challenging scenarios such as escaping from a pirate ship, solving a murder mystery, defusing a bomb, and more.
This box was kindly sent to us for review.
Escape the Crate ships every other month for $29.99 plus shipping. In each box, you will receive letters, ciphers, puzzles, tools, and other objects that may help you in your adventure.
As players, you take on the role of an agent working for E.M.I.T. or Emergency Mediation In Time, a time-traveling organization that goes back in time to fix issues. While each mission is numbered, they are all self-contained adventures with a beginning, middle, and end. Older "retired" boxes are available for a one-time purchase at $39.99 plus shipping.
This is a review of the Escape the Moon box.
Escape the Moon
"After 21 missions through time, you have earned yourself a nice vacation.  The boss has booked you onboard the spaceship "Apollo 135" in the year 2050 on an all-expense paid trip to the moon!  As the spaceship soars out of the atmosphere, it becomes quite clear that not everything has gone according to plan.  After a rough landing on the lunar surface, you realize it is up to you to repair the ship before it is too late.  With an artificial intelligence system malfunctioning, you have little help making sense of the massive spaceship, but odd clues appear to be have been left on the lunar surface itself.   Can you crack the code, repair the ship, and return to Earth or will you be lost in space?"
The box contains an information sheet that will help you get started. It has a link to the Escape the Crate website that will guide your team on your mission. Note that an internet connection is required to enjoy the game, so be sure to have your computer or smartphone ready!
Inside the box there are also some papers, cards, and props containing puzzles that will be used throughout the game. As you play, the game will give you directions on which pieces to use. Hint: Make sure you read through and study all pieces carefully, including the box they came in!
I loved the inclusion of physical props that will play a part in solving the case.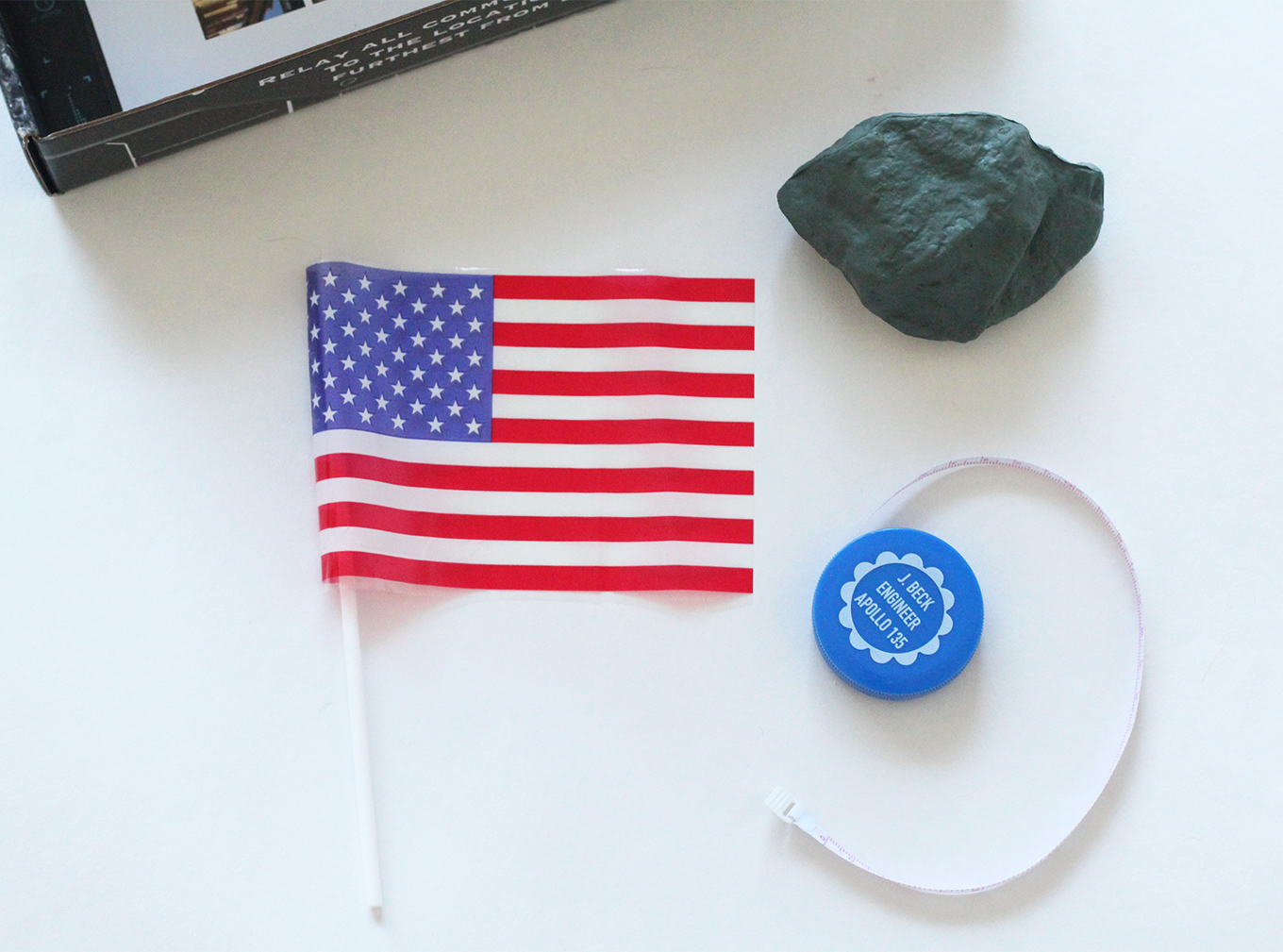 There are also a couple envelopes marked "Do Not Open", the website will let you know when to open these.
My husband and I decided to play through this one night as our date night activity. After reading through the instructions and setting everything up as directed, we got to work. There is an option to set a timer for yourself if you want. Escape the Crate recommends setting the timer for 60 minutes for expert/experienced players, 75 minutes for regular/casual players, and 90 minutes for easy/new players. Since this is our first box, we opted to skip the timer.
Each section of the adventure has information laying out the problem. You can choose to either read or listen to an audio recording of each section. I really liked this effort to cater to different preferences and styles. In our case, I generally prefer reading while my husband prefers listening. We ended up listening to the audio recording first, and then reading through the written version to look for additional clues we may have missed.
---
---
Each step in the adventure is requires you to key in a code to move on. This will be a number or word from solving the puzzle. You are given the option of a series of hints that you can use if needed. Each hint will reveal a little more of the solution. There is no penalty for using the hints. It is up to the players on how much they want to depend on them. We ended up using the hints a couple times when we were really stuck just to move things along.
---
---
Overall the puzzles were harder than we expected, but we enjoyed the challenge. My husband thought that some of the clues were rather far reaching initially, but got the hang of it after playing for a bit. I used to play many point and click adventure games years ago, so had some experience to draw on and managed to catch on faster. Even so, there were some "Why didn't I see that?" moments after we gave up and used a hint for two of the puzzles. We ended up taking about 2 hours to complete the game. Hopefully with practice we will get better! Note: If you want to replay the adventure in the future, there is an option to download and print the papers again.
Escape the Crate Review – Final Thoughts
Overall, we had a lot of fun and look forward to playing another Escape the Crate box. For us, it was the perfect date night activity that beats watching TV for hours. This box is especially suited for these times when going for a fun night out is not an option. I really appreciate the work and creativity that went into creating each box, and it really shows through the level of detail in the story, puzzles and materials. This box is perfect for those looking for a fun game night with family or friends, or for those looking for a escape room type experience without leaving the house.
Toby & Rocket – http://www.tobyandrocket.com
Explore.
Save.
Enjoy!
Sign up for a free account on A Year of Boxes to receive exclusive offers, be added to our monthly mailing list, and much more! We are always adding features to improve the experience for our users, from their valuable feedback!
Join Today!