Essentials Eco Review Winter 2021
Essentials Eco is a quarterly subscription box bringing low waste, sustainable products designed to fit seamlessly into your daily routine right to your door. They kindly sent us this box for review.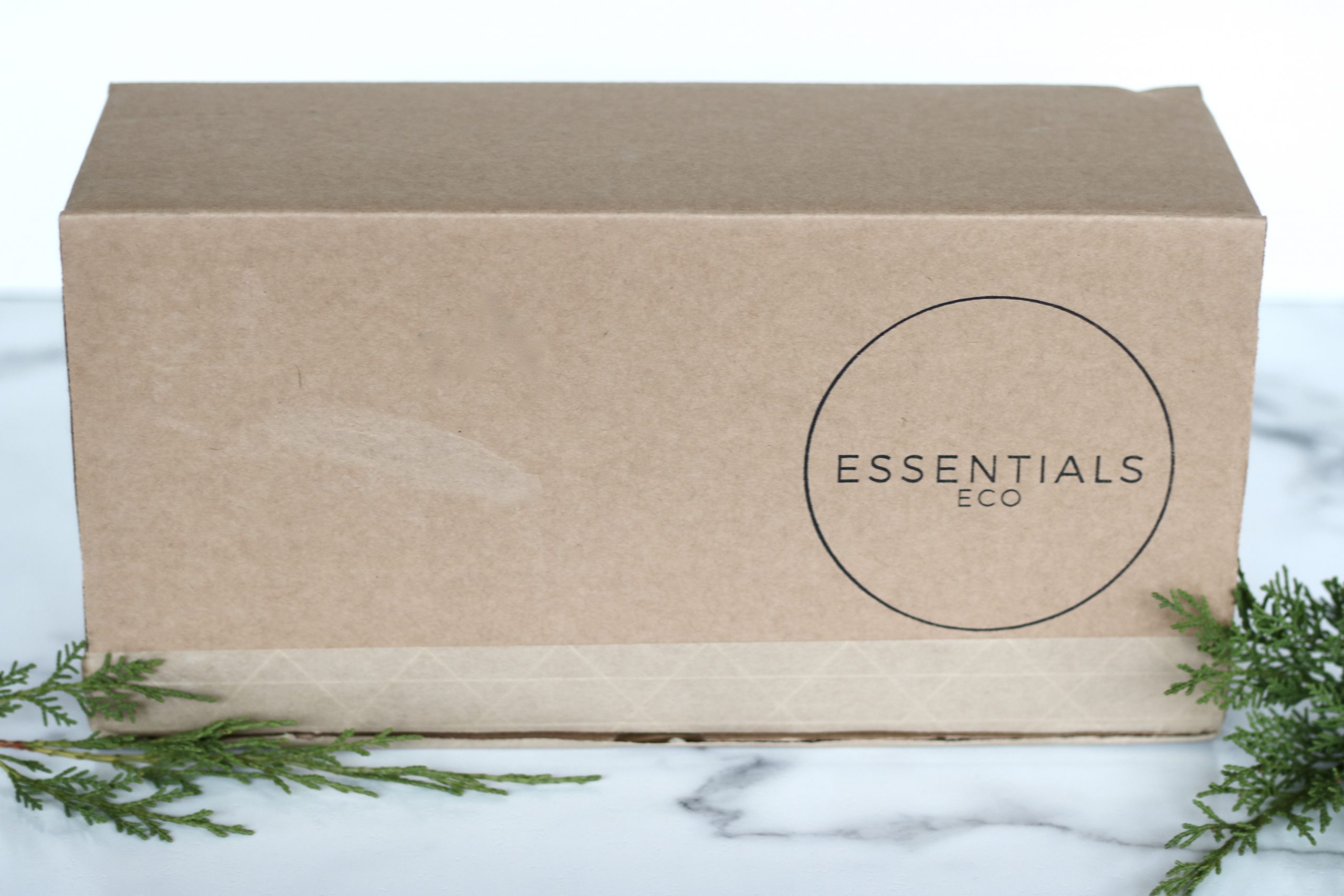 Essentials Eco is a new favorite subscription. I've been keeping a close eye on this one the last few months and I am LOVING what I see. They are still a very new subscription as they only started shipping in April of this year, and for being so new they definitely have things figured out.
Subscription Details
Essentials Eco subscribers will receive a selection of 5-7 items from sustainable swaps to low tox cleaning + beauty products all made by North American companies. Boxes can include items such as but not limited to the following…
cleaning solutions
kitchen utensils
natural or low tox alternatives
personal wellness solutions
single use alternatives
skincare products
oral or personal hygiene products
Here are a few things to note about the Winter Essentials Eco box…..
100% of the brands in this box are Canadian owned
all of the products in the box come from women owned businesses
2 brands featured this season are BIPOC or minority owned + operated
4 of the Winter products are handmade right here in Canada
Our Winter Essentials Eco box included a Featured Recipe and I need to go back and look at past reviews to see if this is a regular feature……I hope it is.
Reusable Napkins
This holiday season ditch the paper napkins and save some money while protecting the planet with this set of 4 GOTS certified cotton napkins. Wash and dry with your regular laundry.
I love how this first item fits in perfectly with a Winter box. The holidays are when I use napkins the most and I am SO happy to have this beautiful set of reusable ones. The fabric is lovely and the color is versatile enough to go with most tablescapes.
Sisal Soap Pouch – Olsen + Olsen
This Sisal Pouch from Olsen + Olsen not only uses every piece of your soap bar but gently exfoliates keeping it smooth through winter.
I already have a couple of these lovely little soap savers but I am more than happy to receive another one because I can put it in the guest bath. These are a great way to get the most out of your lovely handmade soap bars.
Relax & Renew Tea – New Moon Tea Co
Relax + Renew – aren't those the two words we're all craving right now? This blend of florals + herbs from New Moon Tea is grown in Canada and blended by hand. Steep a cup in your new reusable tea bags from Your Green Kitchen to shake that stress from your shoulders.
Ummmm…..yes! Relax and renew are definitely two words this tired Mama is craving. I haven't even started my holiday to-do list yet and I am already exhausted. This tea (and reusable tea bags) are MUCH appreciated.
All Purpose Salve – Wildcraft
Indigenous owned and handmade right here in Canada this little jar of Wildcraft Salve will keep rough, cracked skin at bay this winter. Use on your cuticles, lips or anywhere on your body for extra moisture.
This is absolutely wonderful! My skin has been SO dry the last little while. I find myself constantly looking for lip balm, cuticle cream, hand cream, etc…… I will throw this in my purse and always be prepare for those "dry moments" which usually present themselves when I am driving in the car or out doing errands.
Beeswax Food Wraps – Bee Kind
Plastic wrap not only contains harsh chemicals but is not recyclable. So this season make the switch with Bee Kind. These eco-friendly food wraps make packing up holiday leftovers a snap. Cover your food and let the warmth of your hands create a seal, then rinse with lukewarm soapy water and you are ready to wrap again.
I love, love, love wax food wraps and have received quite a few in my day, but these are the best ones yet! Can we talk about this pattern?! It's so fun and so chic! I might have to get a few more of these.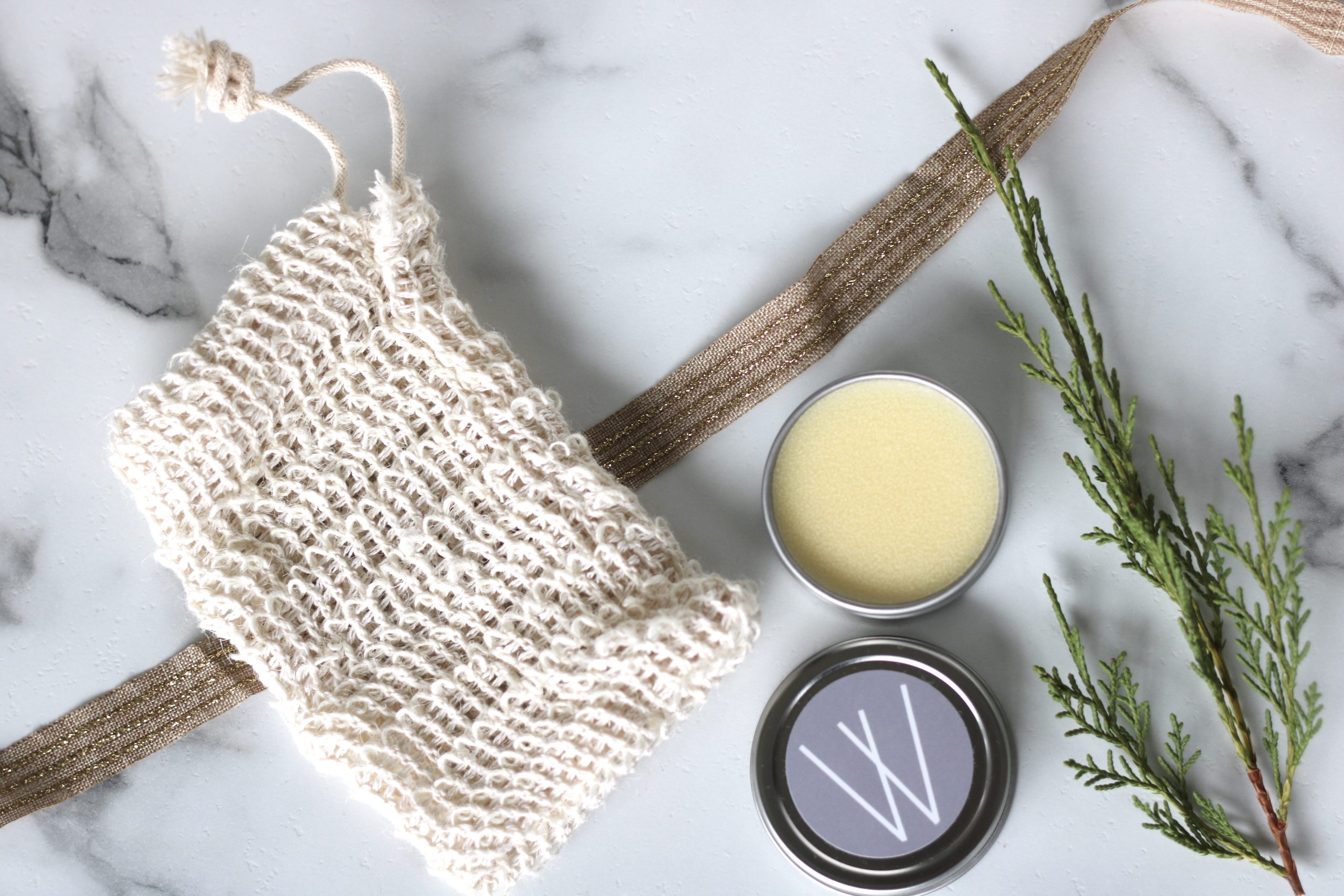 Essentials Eco Review Winter 2021 – Final Thoughts
Ummm……can I just say……the Winter Essentials Eco box is amazing! This little box of eco-friendly goodies has my name written all over it! I was immediately drawn to this box as I opened it up, and as I went through each item it just kept getting better and better. I think they did a great job curating a special little collection for Winter. Napkins for holiday entertaining, relaxing tea to help us unwind after the holiday craziness, a moisturizing balm to help combat dry Winter skin, and the CUTEST food wraps ever which will be perfect for covering holiday leftovers. I absolutely LOVE the Winter Essentials Eco box. This is one I would put on my wish list:)
-AYOB Sarah