Evive Review February 2021: Mac Squash
Evive offers unique and innovative frozen cubes that allow you to quickly prepare a nutritious meal while adding your own delicious twist. They kindly sent us this box for review.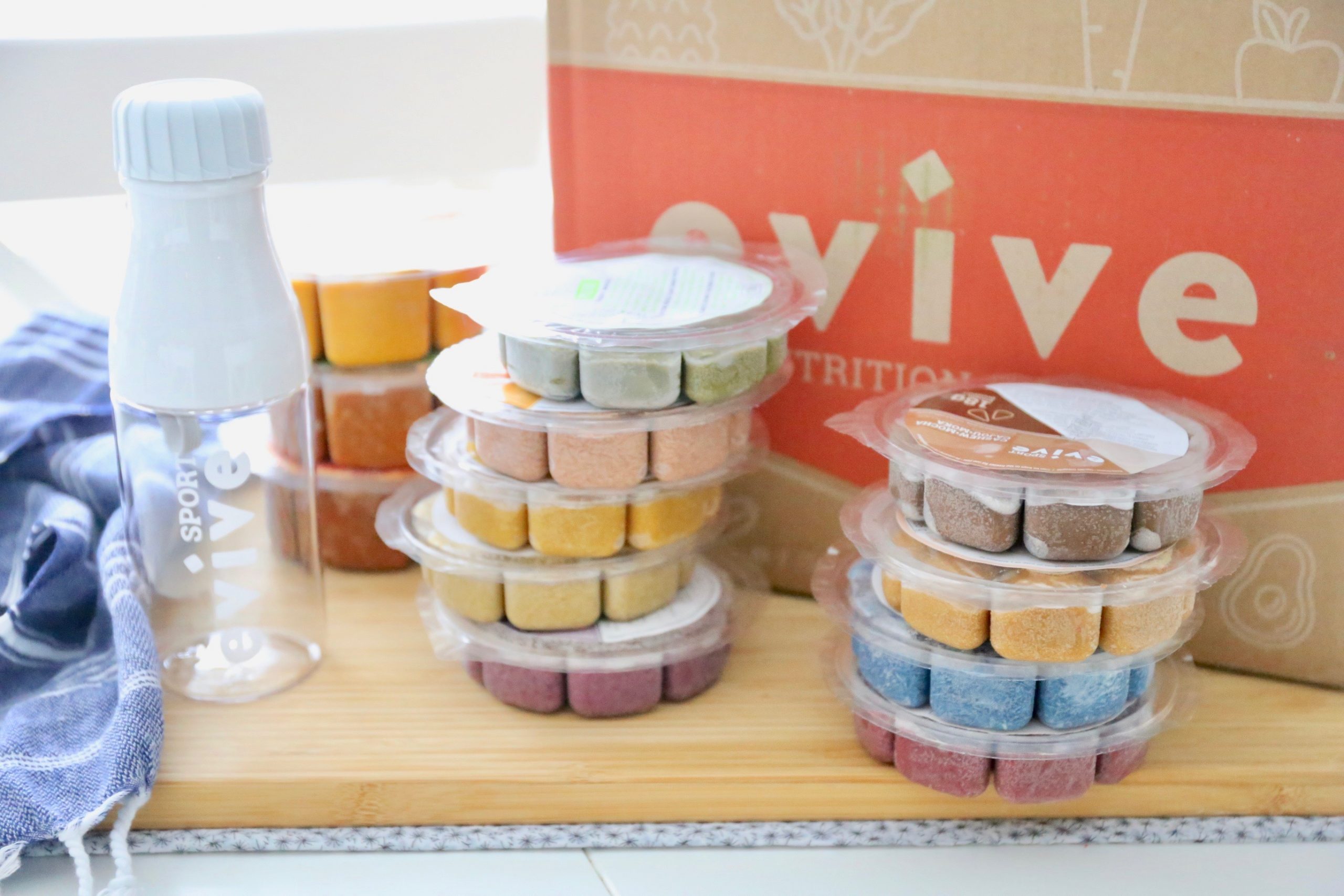 It has been a couple years since my last Evive review so I'm excited to share their updated subscription offering with you. A few things have changed, and one of the more exciting changes is the addition of their meal cubes. I'm especially excited to try the Mac Squash, but with that being said, I think they all look good.
Subscription Details
Evive subscribers have two choices to make, your box size and its content!
They offer three box sizes: B12, B24 or B36
13 smoothie flavours to choose from
3 delicious plant-based meals
Evive kindly sent me a sampling of their products. Today we are going to focus on the meal cubes…
Mac Squash
What is the key ingredient in a really good mac 'n cheese? Mac Squash!! Simply warm and let melt these delicious (and super nutritious) cubes over your favourite short pasta for an ooey-gooey deluxe experience. Thanks to the magical addition of nutritional yeast and other essential plant-based ingredients like butternut squash and cashews, you won't have to reach for that dull cardboard box to satisfy your cheesy cravings. Indulge in this wholesome and irresistible version instead!
Bam Chili
There aren't too many things that can compete with deliciously home-cooked chilli. Enveloping all the traditional ingredients from Mexico, the Bam Chili is loaded with a mash of tasty vegetables, whole corn, quinoa, and jalapeños. Easily enjoy this healthy lunch by simply warming it up on its own or on top of more cooked quinoa. We managed to pack a good level of heat into this plant-based delight, still, the sweet corn balances it all out perfectly. Ready, set, vamanos!
Tom Thai
Some experiences in life are simply unforgettable. Close your eyes and let the incomparable flavours from South East Asia fill your senses with our Tom Thaï lunch cubes. Served wonderfully with your favourite rice or vermicelli noodles, you'll adore our version of red curry. Savour the wonderful burst in texture from the whole edamame beans paired with the freshness of ginger, delivering a well-balanced bite. And, let us reassure you – the level of spice is suited for everyone at the family table!
How to Prepare
The meal cubes can be prepared two ways – bowl or soup.
Bowl – For this option you you simply warm 3 or 6 of the cubes (6 for large portion) in the microwave or stovetop. Serve over your choice of pasta, quinoa or rice.
Soup – For this option simply pop the cubes into a bowl, add 2/3 cups boiling water (or desired liquid) and mix well. You can also warm in the microwave.
Let's Eat
For today's review I decided to test out the Mac Squash because I LOVE vegan mac & cheese. I also thought this would be a great meal for baby Steven.
I decided to pair it with GoGo Quinoa Fusili. I used the entire bag and the portion was almost perfect. I set aside a very small amount of plain noodles for baby Steven and mixed the rest with the Mac Squash.
The Mac Squash itself was very easy to make, I simply popped the cubes in a small sauce pan, heated for approx. 5 minutes and then poured over the pasta.
Here's a peek at the ingredients: Butternut squash*, Carrot*, Cashew, Onion*, Filtered water, Lemon juice*, Tomato paste*, Garlic, Nutritional yeast, Extra virgin olive oil*, Sea salt, Shiro miso (filtered water, soybeans*, cultured rice, sea salt), Turmeric*, Paprika, Nutmeg*. 
Evive Review February 2021 – Final Thoughts
As far as flavour goes, I am very impressed. The Evive Mac Squash definitely has a mac & cheese vibe and the spice/flavour is perfect without being too overpowering. It was quick to make and the result was a comforting dish that I already find myself wanting to make again. I plan on ordering more in the next couple days as this is something I would like to have on hand in my freezer at all times.
-AYOB Sarah
Explore.
Save.
Enjoy!
Sign up for a free account on A Year of Boxes to receive exclusive offers, be added to our monthly mailing list, and much more! We are always adding features to improve the experience for our users, from their valuable feedback!
Join Today!