Fabletics Canada Review October 2020
Co-founded by Kate Hudson, Fabletics Canada is an innovative, high-quality athletic wear and accessories line that helps you feel great, look great and is incredibly affordable. From the essentials to fashion-infused designs, they offer a range of athletic wear for the workout and beyond.
It has been quite some time since my last Fabletics Canada review and now that I'm back to pre-baby weight (almost) and have started up my fitness routine again, I figured it was a great time to start ordering some Fabletics outfits.
Subscription Details
Fabletics Canada VIP Membership:
As you make your first purchase, you'll have the option to enroll in the free VIP Membership program. As a VIP, you'll receive:
Complete Outfits starting at $49.95 USD – up to 50% off retail

40% off all individual items

Reward Points for every purchase and product review

Easy returns and exchanges. If the clothes fit, great! If not, simply exchange or return your order.

Personalized picks curated by fitness stylists just for you
It's free to look, and there's never any obligation to buy.
Here's a closer look at my October Fabletics Canada outfit…..
Amplify 3-Piece Outfit
Get two looks in one thanks to our stylish outfit, which includes our reversible fleece jacket, max-compression pocket capris, and our beat-the-bounce bra.
I saw this outfit on Instagram and fell in love with it immediately. I am SO happy to see such amazing outerwear pieces on the Fabletics Canada website as it's pretty cold here in BC and I do most of my workouts outside.
Spencer Reversible Jacket
This reversible number (fleece on one side, woven fabric on the other!) gives you two looks in one. Features a sporty, cropped silhouette and two easy-access pockets!
This jacket is hands down my favorite Fabletics Canada item to date! How can you not love it! It's soft, cozy, and on-trend. Not to mention the fact that it's reversible. It has a great fit, the cropped silhouette is flattering and super cute with leggings. I like the black line detail across the box and I love how comfortable it is.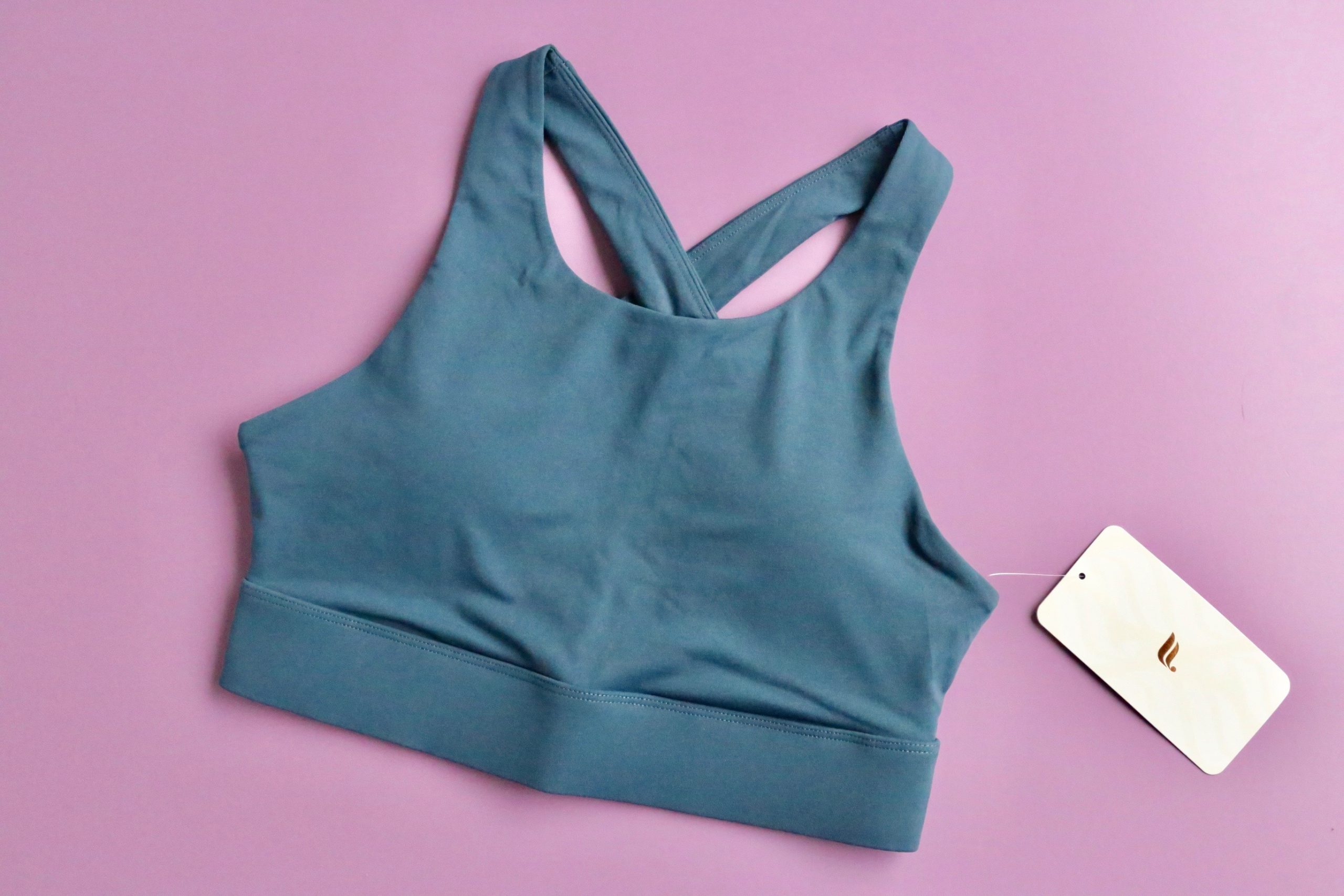 Ella High Impact Sports Bra
You liked the cutout cuteness of our Ellie Tank, so we made it into a supportive bra with extra wide straps for added support, sweat-wicking fabric and even some shimmer fabric that your ladies will surely love.
This sports bra is cute and practical. I like the full coverage and the thick straps. The only problem is the size. I fall between small and medium in Fabletics Canada sports bras so this one is a tiny bit too small.
Mila High-Waisted Pocket Capri
Who loves pockets? Um, everyone! That's why our best-selling pocket legging now comes in the perfect capri length for those times you feel like showing off the ankles your mama gave you.
Definitely loving these leggings! The fabric is amazing, the style is flattering, and they fit like a glove. The high waist holds everything in place and the pockets are perfect for my phone. I would definitely order these again in another color.
Fabletics Canada Review October 2020 – Final Thoughts
I am so unbelievably in love with my October Fabletics Canada outfit. It's absolutely perfect….well other than the sports bra being a tad too tight. The jacket is fabulous, I love everything about it, and the leggings are SO comfortable. This is the perfect outfit for the current weather situation. The morning are quite cold where I live and this jacket will keep me nice and cozy. I'm happy to see such quality peices on the Fabletics Canada site and hope to find a couple more cozy jackets before Winter is over.
-AYOB Sarah