Fall Favorites 2016 – Subscription Box Edition
Fall Favorites 2016 – Subscription Box Edition
Fall & Winter are pretty exciting seasons when it comes to subscription boxes. Fall boxes in particular are pretty amazing. I feel like subscription boxes step up their game this time of year, either that or I just like Fall products more than Spring, Summer & Winter products. Therefore, I have put together a list of my top 10 favourite Fall Subscription Boxes. Please Note: some of these have already sold out, but I wanted to post them anyways because chances are their Winter boxes will be just as amazing……so sign up now!
FabFitFun
The Fall FabFitFun box was by far the best box I have ever received. Every single item was perfect! But the plaid blanket scarf was the gold star of the box. See the full review – CLICK HERE
Coupon Code:Use coupon code "YEAR10″ to save $10 off the Winter box – CLICK HERE
White Willow Box
Any box containing a gorgeous blanket scarf gets an A+ in my books. But the October White Willow Box gets extra points for the Maple Pumpkin Butter and the gorgeous picture frame. See the full review – CLICK HERE
Box of Style
This was my very first Box of Style, and oh my goodness, it was amazing. The Fall 2016 box has a value of $451! What!! That is crazy! See the full post – CLICK HERE
Coupon Code: use code YOBFBOS20 to get $20 off your first box, valid on Quarterly and Annual subscriptions – CLICK HERE
Golden Tote
I took a break from Golden Tote over the last year, and wow, did I miss it. My September box was probably one of the best boxes I have ever received from them. With the floral dress being my favourite piece. It has Fall written all over it! See the full review – CLICK HERE
Amoda Tea
Pumpkin Tea……need I say more? See the full review – CLICK HERE
UpperCase
Fall is the best time for books. There's nothing better than curling up with some pumpkin tea, a cozy blanket and a good book. I'm just about finished my September UpperCase book and ready to start my October book…..I can't wait. See the full review – CLICK HERE
Holly Journals
This was my first time reviewing Holly Journals and I was blown away. They are handmade and this Owl journal is probably the cutest thing I have ever seen. You need to check out the YouTube Unboxing so you can see how amazing it is inside. See the full review – CLICK HERE
Coupon Code: Use code "YB10" to get 10% off for life – CLICK HERE
GlobeIn
Anytime I think of my top 10 favourite boxes, no matter what the category, I always think of GlobeIn. This is just one of my top 10 favourite boxes in general. I have a feeling their November box is going to be amazing. See the full review – CLICK HERE
Coupon Code: Use code SCREAMGLOBEIN and get $10 Off Your GlobeIn 3+ Month Artisan Box Subscription – CLICK HERE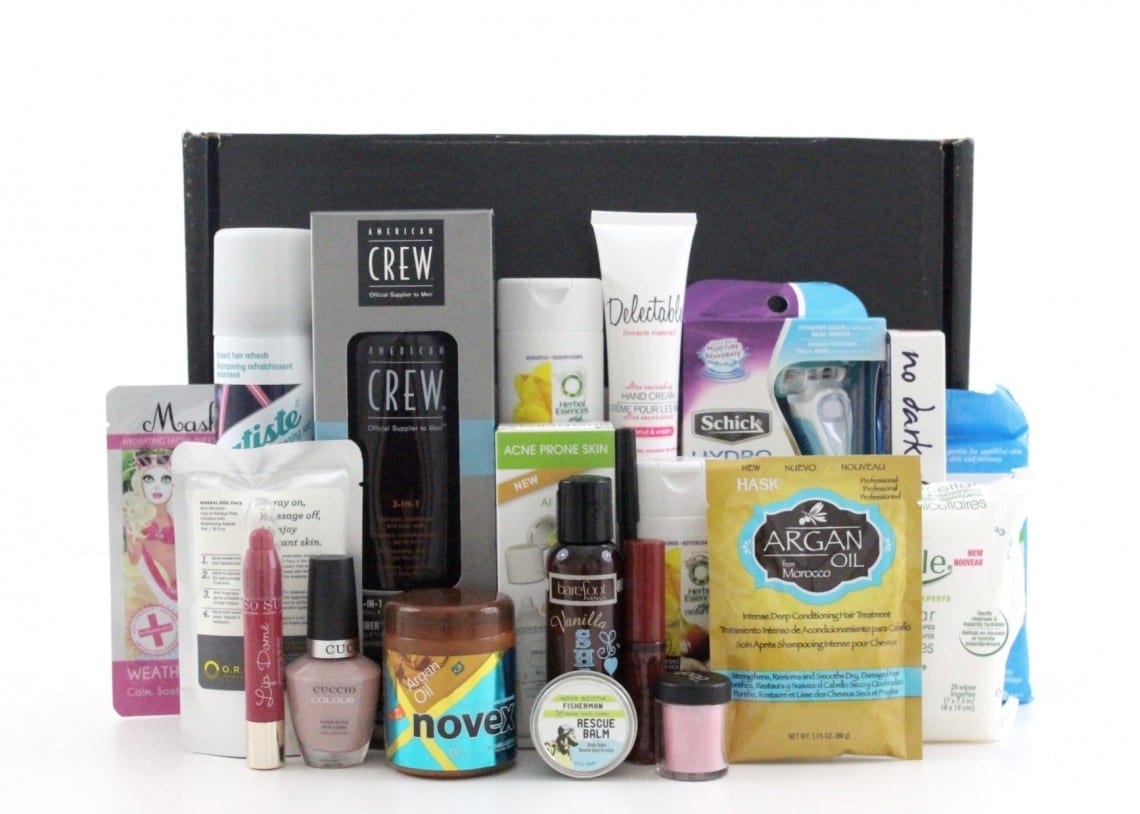 Beauty Kit
There are no words to describe The Kit Beauty Box Fall Edition from TopBox. It is AMAZING!! It kind of felt like Mary Poppins purse…..bottomless. See the full review – CLICK HERE
Panty By Post
Did you know that Panty By Post has a subscription option for matching sets? I almost peed my pants when I found this out. Fall is the time when I want to clean, organize, purge and start fresh. Which means it's the perfect time to refresh my bra & panty drawer. So excited to receive my first set in the mail this month.
XOXO