Fan Essentials Review February 2016 – Sports Subscription Box
Fan Essentials is a sports subscription box that has probably been around for almost a year….I think. However, prior to this review I had never heard of it, so it is a new subscription box for me personally. I'm not really a sports girl, I only really follow football, and this box happens to focus on basketball, so bear with me while I stumble through this review. It won't be as "colourful" as some of my other reviews because it's hard to be witty when you have absolutely no clue what you are talking about…….here goes….
If you aren't familiar with Fan Essentials it is a subscription box that delivers the most unique and awesome sports loot straight to your front door! Every month, you will receive a box of sports gear, including apparel, artwork, posters, decorations, small items, etc. If we don't love it, it doesn't go in the box! This box was provided complimentary for review.
The Box: Fan Essentials
Cost: $21.99 (The Rookie) / $34.99 (The Veteran)
What You Get: The Rookie box includes 2-3 locally sourced custom items and licensed merchandise and the Veteran box includes 5-6 locally sourced custom items, licensed merchandise, and in some markets, occasional tickets and / or fan experiences.
Ships to: US
Shipping Cost: TBD
Coupon Code: Use code "AYEAROFBOXES" to get 30% off your first month – CLICK HERE
I received the Veteran box and they told me that mine wouldn't contain items from a specific "team" per se, it has items in it that a person would get when they sign up for their Veteran box, and is an example of the items they have done in the past, and what one can expect when they get it in the mail. Typically when one signs up for a subscription they would choose their favourite NBA team, what box they would like to subscribe to (Rookie or Veteran) and also indicate whether they are male or female and what size they are.
Oklahoma City Thunder Scarf – The fashionista in me thinks this would be more appropriate for outdoor sports such as football, but who am I to judge……a true sports fan definitely doesn't think about the functionality of merchandise from their favourite team.
New Orleans Pelicans Lanyard – This is a great addition to the box because every sports fan needs at least one lanyard in their collection.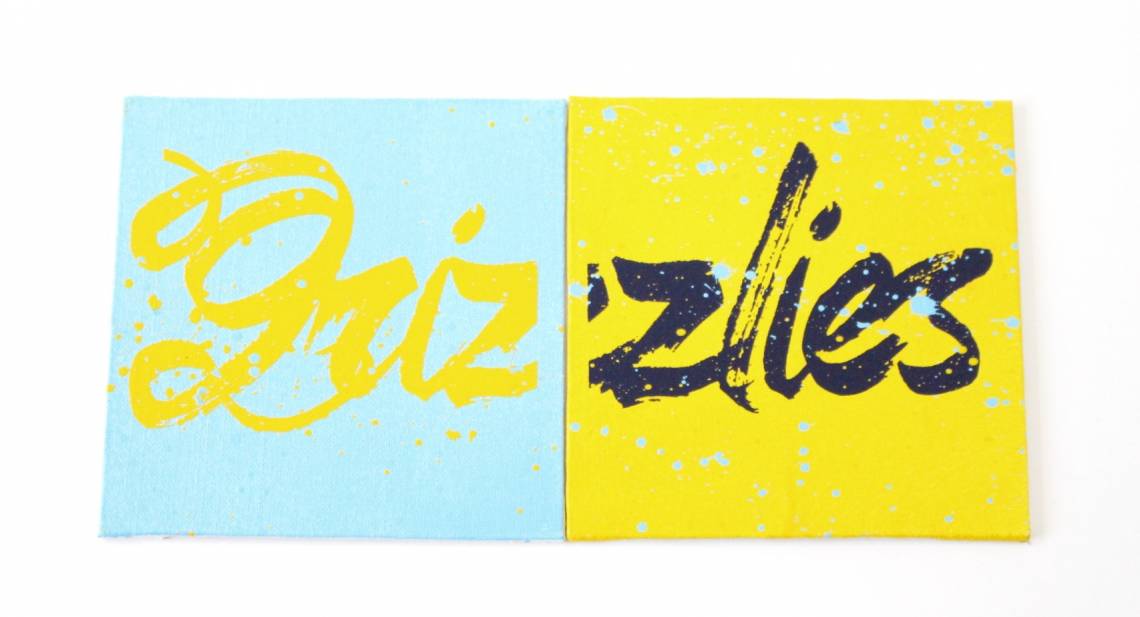 Memphis Grizzlies Paintings – Well aren't these fun! I'm not sure exactly what to do with them….but they are definitely fun. Could you frame them?
Memphis Grizzlies Decal – This is another item perfect for any sports fan. You can stick it to your vehicle and let everyone know who your favourite team is.
Thoughts: It's a little hard for me to get into specifics when it comes to this subscription, simply because basketball is not my area of expertise, but I do think it would make a great gift for any sports fan. I like that they customize their boxes based on gender, size, and favourite team, and I really love the idea of them including tickets and/or fan experience in some markets….I would love to see an example of this.
What do you think of Fan Essentials?
XOXO
Explore.
Save.
Enjoy!
Sign up for a free account on A Year of Boxes to receive exclusive offers, be added to our monthly mailing list, and much more! We are always adding features to improve the experience for our users, from their valuable feedback!
Join Today!