My FitBox Life Review Fall 2016
My FitBox Life Review Fall 2016
I got to review my first FitBox Life back in July. It was their Summer box, and I was pretty excited about it. Not only is this a Canadian subscription box, but it also happens to focus on the kind of products I love – health and wellness products.
My FitBox Life Details
If you aren't familiar with My FitBox Life it is a fitness subscription box, based in Canada, full of hand selected products delivered right to your door. Everything from fitness passes and nutrition samples to health and wellness products, they include an amazing assortment in each box.
The Box: My FitBox Life
Cost: $44 per quarter
What You Get: Every 3 months you get hand selected products, delivered right to your door. Everything from fitness passes and nutrition samples to health and wellness products, they include an amazing assortment in each box.
Ships to: Canada
Shipping Cost: $8
Coupon Code: Use code YEAROFFITBOX20 to get an additional 20% off your first box – CLICK HERE
Fall Details
My FitBox Life doesn't really have a theme, but here is what the product card says:
"Beach summer weather is coming to an end and our favourite cozy sweaters, layering scarves are coming out of the closet for these cool crisp temps. The lovely colors of autumn are here and so is out FallFitBox! We know you've been patiently waiting to find out what goodies we hand-picked for you this Fall, and we're excited to finally reveal what we think is our best box yet!"
I loved my Summer FitBox, but I have a feeling I am going to love this one even more….
Mala & Me Bracelet
Earth jewelry for the soul, Canadian made, unique, semi-precious gemstone Mala's. Each piece was created to provide intentional jewelry that is beautiful, a lifestyle of purpose and ultimately tools to provide comfort, support and transformation. 
I love beaded bracelets, and this one is gorgeous thanks to the black/gold combo. These kinds of bracelets are so easy to throw on, ad they look great stacked with other bracelets you already have in your collection. I was surprised to see a fashion accessory in the box. I hope we see more items like this in future boxes.
PureNorth Water Bottle
The Pure North maple bottle is completely unique and distinctly Canadian and appeals to the outdoor enthusiast as well as the fashion conscious.
This is hands down, the best item in the box. I am in love with this water bottle. It resembles one of my favourite brands. I think items like this add a ton of value to subscription boxes. It's the kind of product we all love, but rarely purchase for ourselves.
House of Koopslie Headband
Eco-friendly 6 way handcrafted headband. This Canadian-made headband is YOUR every day, every way headband.
This is the cutest headband ever! The material is thin and soft, which means it will be very comfortable to wear.
Natura Skylights Essential Oil Candle
Using Essential oils to help balance a mood or set the right energy, can't be based on just one scent. So many oils are used for a multitude of uses. We have taken the guess work out for you. Ignite some passion with our Love blend or put a smile on someone's face with our Happiness blend.
You all know how I feel about candles in my subscription boxes……this was a great addition on their part!
Kewaza Ball
Completely natural soy free, gluten free, dairy free, chemical free, preservative free simple and mouth watering peanut butter cookie dough Kewaza ball.
These little healthy snacks are awesome. I've had them before but I've never tried this flavour in particular. I love Peanut butter anything, so I already know I am going to like these.
Inner J Maple Sugar Krisp Bar
Maple Krisp is infused with cinnamon and maca to keep you powered up and energized throughout the day. Super Krisps are made with all Non GMO ingredients, and are dairy, gluten, peanut, soy and tree nut free. Enjoy at work, while on the go, or anytime as a healthy treat.
A couple little snacks/samples to round out the box…..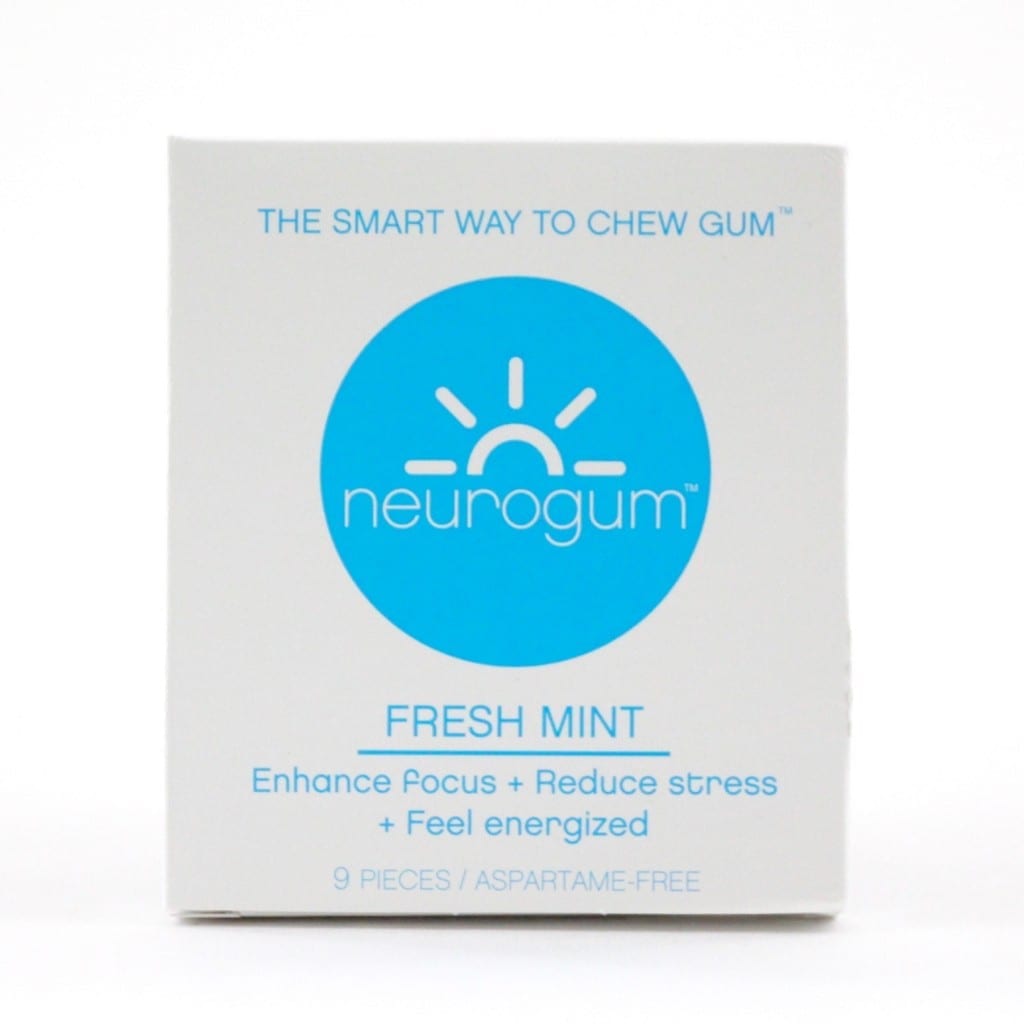 Enhance Focus,  Reduce Stress, Feel Energized Fresh Mint Neurogum
Optimize your mind anywhere, anytime. Neurogum's proprietary nootropic blend; caffine + L-theanine with natural brain boosting B-vitamins are scientifically proven to enhance focus and cognition, all while giving you a fresh breath of energy to conquer the world! Neurogum is aspartame-free, sugar-free, 100% vegan and 100% gluten free making it a great energy boost for anyone who is health conscious.
This is kind of a neat idea. I'm always happy to try products that contain B vitamins.
Seabuckthorn Cold & Flu Sniffle Stick
The SBT sniffle stick is an all natural solution for the discomfort of colds and flu in a convenient personal applicator that fits perfectly in your purse, pocket, or backpack.  Each oil was carefully selected for its particular healing activity in supporting the body's recovery from colds and flu.
This is a genius idea. I already have this in my purse. First of all, it will come in extremely handy over the Winter months, and second of all, it smells pretty darn awesome.
Skinchantment Meet Me at the Masquerade Dry Mask
Meet Me At The Masquerade Dry Mask is the perfect soothing winter skin warrior. The pearl lace masque is exactly what you need to feel ready to indulge in the adoration. As luxurious as a creamy cloud, this mask will have you feeling refreshed and ready to put your best face forward at any festivity you choose to appear. With soothing, calming ingredients like kaolin clay, rose petals, aloe and cucumber, you will feel confident enough to make your entrancing entrance.
Another Winter appropriate item. I love it. My skin needs all the help it can get this time of year.
 Hemm.ca – $20 online gift card (not shown)
Stylish yoga and active wear with a Hemm.ca gift card. Over 25 brands like Onzie, Teeki, and Varley. Free shipping in Canada with a fresh selection all the time!!
I completely forgot to take a photo of this item. I don't get too excited about gift cards but I will definitely be checking their website out.
My FitBox Life Review Fall 2016 – Final Thoughts
The Fall My FitBox Life has a value of $158! That is pretty darn awesome. I liked my first FitBox Life but I LOVE this one even more. They included some amazing items this month. With the water bottle being the best of the bunch. But I am also pretty excited about the bracelet, the headband, the candle and the sniffle stick. We received a really nice mixture of products and I love that they included some fitness appropriate fashion items. That makes the box even more exciting in my mind. I think this box is very reasonably priced and I think it will be taking a spot in my top 10 favourite Canadian subscription boxes.
XOXO
Explore.
Save.
Enjoy!
Sign up for a free account on A Year of Boxes to receive exclusive offers, be added to our monthly mailing list, and much more! We are always adding features to improve the experience for our users, from their valuable feedback!
Join Today!