Fleur Organics Review February 2016 – Time of the Month Subscription Box
Fleur Organics contacted me a couple of weeks back and I jumped at the chance to review their monthly subscription box. The idea of this subscription makes me very excited, for a couple of reasons…..first of all I happen to LOVE time of the month subscription boxes, and secondly I'm a HUGE fan of natural/organic hygiene products. It appears that this subscription is going to be perfect for me.
If you aren't familiar with Fleur Organics it is a 100% organic cotton women's hygiene line that also offers a monthly subscription service based on your preferences/needs. This box was provided complimentary for review.
The Box: Fleur Organics
Cost: $20 per month
What You Get:
Ships to: US & Canada
Shipping Cost: $5 to US & $10 to Canada
When you sign up for a Fleur Organics subscription you answer a few questions which allows them to customize your monthly plan. One of the things I like most about the subscription service is the fact that each month (depending on how frequent you get your period), you will receive two boxes of complete product and they alternate products over the course of two months to ensure you get all the products you need. For example, on Plan 2 you will receive Super Tampons + Night Pads for your first month and Super Tampons, +Regular Tampons the next month.
Super Tampons: Absorbent Core – 100% Organic Cotton, Security Veil – 100% Organic Cotton, Sewing Yarn, Withdrawal Cord – (Natural Cotton), Applicator inner and outer – Biodegradable Cardboard, Cellulose Paper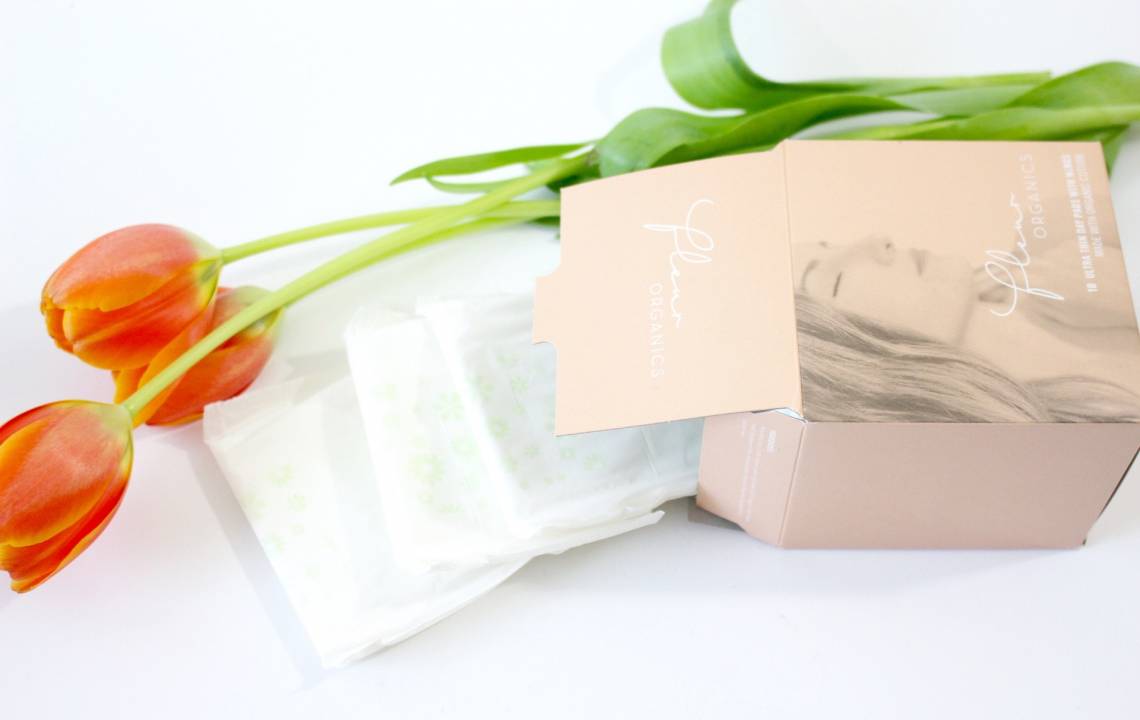 Day Pads: Absorbent Core – 100% Organic Cotton, Top Sheet – 100% Organic Cotton, Back Sheet – Biopolymer Film, Silicone Paper, Adhesive, Wrapping – Biopolymer Film, Sticker Tape
Thoughts: Ever since I started using natural skin care products I've been very interested in natural hygiene products. I've done a little research on the side effects or regular tampons and didn't really like what I found. Being Vegan I obviously don't like the idea of putting unnatural things in my body, so it only makes sense that I don't like the idea of inserting chemically treated cotton into my body one week of the month for the next 20-some years….sorry for being so descriptive. Therefore, I ABSOLUTELY LOVE the idea of this monthly subscription. I think they offer a great product for a reasonable price. The only thing I would love to see is some sort if little bonus item each month….whether it be tea, organic chocolate, bath salts, etc. If the idea of using chemically treated hygiene products is something that worries you (as it does me) then I definitely recommend checking out Fleur Organics.
XOXO
Explore.
Save.
Enjoy!
Sign up for a free account on A Year of Boxes to receive exclusive offers, be added to our monthly mailing list, and much more! We are always adding features to improve the experience for our users, from their valuable feedback!
Join Today!