Food Trip To Review March 2017
Food Trip To is a bimonthly subscription box that allows you to experience food from around the world. Every month, the Food Trip To… team will introduce you to a surprise destination thanks to a box filled with tantalizing treats, delivered right to your home or office.  What You Get: Every box will include delicious recipes to try using traditional products from each country. A fun cultural experience that includes a travel journal, exclusive video, authentic musical playlist, and a surprise brought back from their journey.
Can we just start with how beautiful this box is?!  I felt wowed by the colour and design of the sleeve on the box itself.  It really gave you a feel for the theme and what might be inside.  Right of the bat I felt impressed.
If the outside didn't impress you the inside sure will!  I was pleasantly overwhelmed with how much was included in this box!  Not only did the products impress me, but I loved the cards included!  One card on the back said, "For this box, we have put together an inspiring musical playlist that blends dhrupad, traditional raga and the percussive rhythms of Indian tabla.  Put on your most colourful clothing and create your own Bollywood dance sequence!"
Wow!  I love that this box is not only providing you with items, but it's helping you create and experience a memory!  This is right up my alley.  Lets see what the products are all about and then we will get down to the culture of this box.
Indian cuisine is known for being highly varied, colourful and spicy!  And it is one of the richest thanks to its cosmopolitan society!  The delicious flavours and subtleties of subcontinent fare awakens visitors' taste buds.
Ajwain Cookies
Cookies with ajwain, a plant native to Asia Minor
Gulab Jamun Mix
For the gulab jamun
I've had these before and I'm so excited to have my own at home mix for them!  Can't wait to see if I can make them as good at home.
Anarkali
Chew it after the meal; good for digestion and your breath.
This has been described to me like the trail-mix of India.
Jeera Paapad
Thin crisp flatbread made from urd/black soy flour
Alu Bhujia
Salty snack of potatoes and chickpeas
Tandoori Masaalay
A mildish Indian spice mix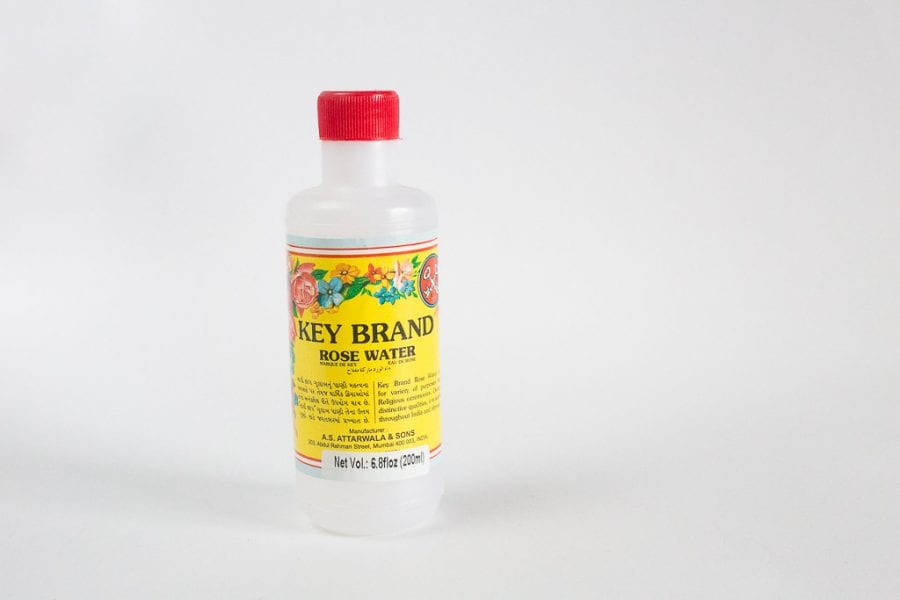 Gulaab Jal
Just add to any dish
I have to say I was the most curious about the rose water.  I wanted to look up recipes with it, but it really can just be added to any dish!  I do like to make curry from time to time, so I'm looking forward to adding this to the next batch!
There was no description on this item, but let's be honest.  It's cookies.  Do we really need a description for cookies?  Never question when someone gives you cookies.
Hing
Don't worry, once cooked the smell is really delicious.  You can use this typical spice as a stock on every meal you cook.  Just put in a very little pinch.
Ok, now you have me intrigued.  I will definitely be using this.
We've included a set of agarbatti incense sticks in a variety of scents!  The smell of incense pervades Indian culture.  Light a stick and you'll instantly be transported to the streets of Delhi along the Ganges River.  Breathe in and then out.  Feel the stress slip away.
I really like when snack boxes include items that can't be eaten… I just think it's nice to have something to show for your box a couple months down the road!  I really like the design of the incense holder and appreciate the scent provided.
Bombay Rose
A restyled gin & tonic, worthy of a Maharaja!
Tandoori Chicken
A richly flavourful tandoori dish of marinated chicken with a lemony accent, accompanied by crisp papadum
Uh, my mouth is watering….
Fulab Jamun
A typical Indian dessert that charms the taste buds with its texture and sweet floral taste.
I absolutely love the inclusion of recipes!  This just completes the experience for me.  I'm a huge fan of entertaining and these products and recipes are motivating me to throw a themed dinner party!
These colourful cards really tipped the box over the scales for me!  Included are a couple instructions on how to speak common phrases in hindi.  This would be so fun to utilize as a game at the dinner party.
Another card has provided us with facts about India.  Why not learn something as you cook and dine?
This is brilliant!  Don't have all the items you need for your dinner party?  Why, here's a grocery list to help you out.  I could see how receiving a box like this would be overwhelming, but recipes and a grocery list really breaks down the process for you.  Anyone could take this on now.
Food Trip …. To India March 2017 Final Thoughts
So, so impressed!  You can literally smell the spices of this box as you open it!  I'm so in love.  The variety of items was amazing, I loved the inclusion of recipes and can't wait to tackle the meals.  The added touch of the cultural cards really put it over the top for me!  Also, can you say added playlist and incense?  Talk about creating an atmosphere for a real party.  For anyone who likes to entertain but falls into ruts with what to do, this box is for you.  Let Food Trip To decide where you and your friends are going at your next dinner party.  I can't wait to plan out my next hostess night.
-Shonah
Explore.
Save.
Enjoy!
Sign up for a free account on A Year of Boxes to receive exclusive offers, be added to our monthly mailing list, and much more! We are always adding features to improve the experience for our users, from their valuable feedback!
Join Today!