Gentleman's Box Review January 2017
Gentleman's Box is a subscription box that caters to the modern gentleman. Each month honors a noteworthy gentleman from the past or present. Items in their subscription box for men are hand selected to reflect the carefully crafted image of that month's honored gentleman. Four to five products, including a subscription to GQ magazine, arrive at your doorstep monthly. They kindly sent me this box to review.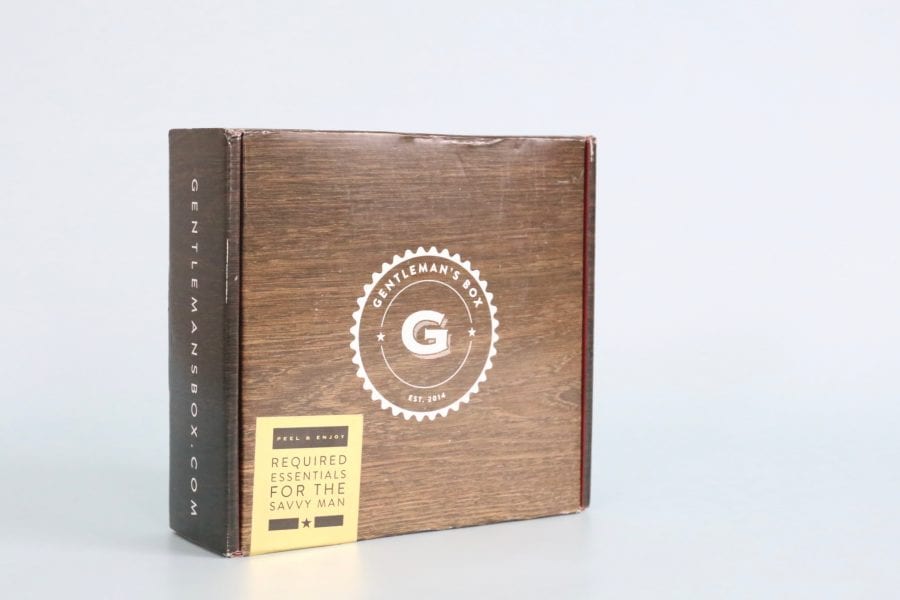 January Theme
This month's Gentleman's Box is honouring their favourite Ageless Aussie. He is an international movie star, singer, dancer and producer. He had his big break playing the role of a comic book character, which ultimately made him a worldwide star.
Let's see what they included in this month's box:
Aster Ganos Tie
This month Aster Ganos brings you a Gentleman's Box exclusive design. This 100% cotton tie features a cream, navy and grey pattern that will perfectly compliment a white shirt and a gray or navy suit. 
I am LOVING this color/fabric combo. The large diagonal stripes are very eye-catching, and the colours are spot on. I feel like this is a good year-round tie.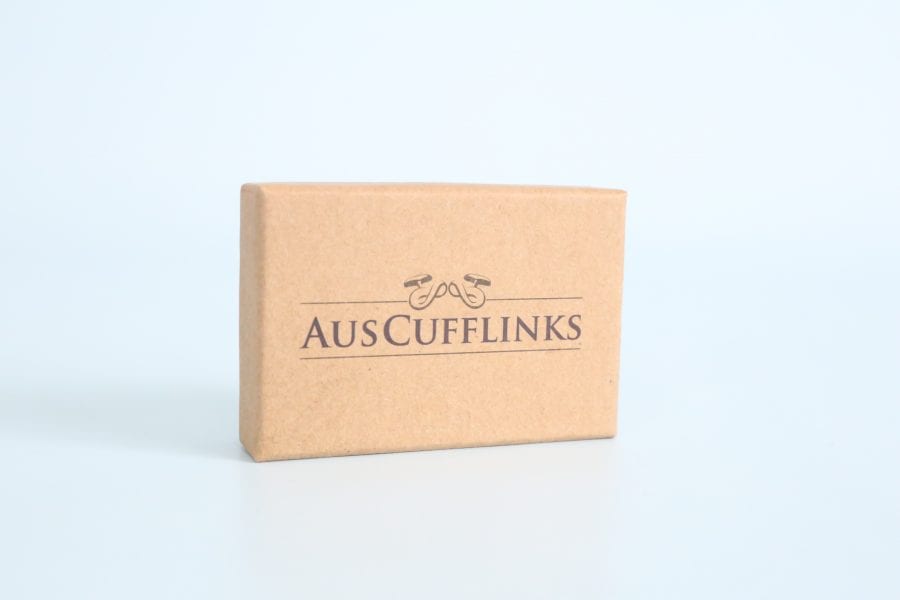 AusCufflinks Lapel Pin
In your January Gentleman's Box you are receiving a beige flower lapel pin, perfect to take any outfit to the next level. 
This is the kind of lapel pin I get excited about. I've received some lapel flowers made from cheap, almost plastic like material. This one is a good color, good size, and quality fabric.
Gentleman of the North Socks
We welcome GOTN back to the Gentleman's Box, this time with a comfortable pair of socks from their "Soul of the North" line. The "Soul of the North XIII" socks are versatile for the street, home, and office. They look best with denim, suits, and khakis.
GOTN is my new favourite men's brand. In the November box we received a Gentleman of the North Classic Toque and the BF wears it all the time. I hope to see more from this brand in the future.
Otaa Pocket Square
OTAA was last featured in Gentleman's Box in September 2015 with a top-of-the-line bow tie and pocket square combo. This month OTAA brings you a Khaki Linen Pocket Square that is woven with soft linen to give it a more substantial feel. 
I love the look of a linen pocket square. The word classic comes to mind. And I am actually really loving the beige tones they went with this month. Understated and trendy at the same time.
Trade Union Supply Co. Lip Balm
Trade Union Supply Co's all-natural lip balm is handcrafted from the finest blend of beeswax, natural oils and butter to protect and moisturize your lips. 
Gentleman's Box Review January 2017 – Final Thoughts
This month's Gentleman's Box may not have the "wow" factor that some of their boxes have had, but I still think it is a good box. They went with a casual/classic feel this month. Nothing too fancy, or out of the norm. It's just a good ol' men's fashion box, with some quality pieces that will compliment any wardrobe.
XOXO
Explore.
Save.
Enjoy!
Sign up for a free account on A Year of Boxes to receive exclusive offers, be added to our monthly mailing list, and much more! We are always adding features to improve the experience for our users, from their valuable feedback!
Join Today!