Gentleman's Box Review June 2018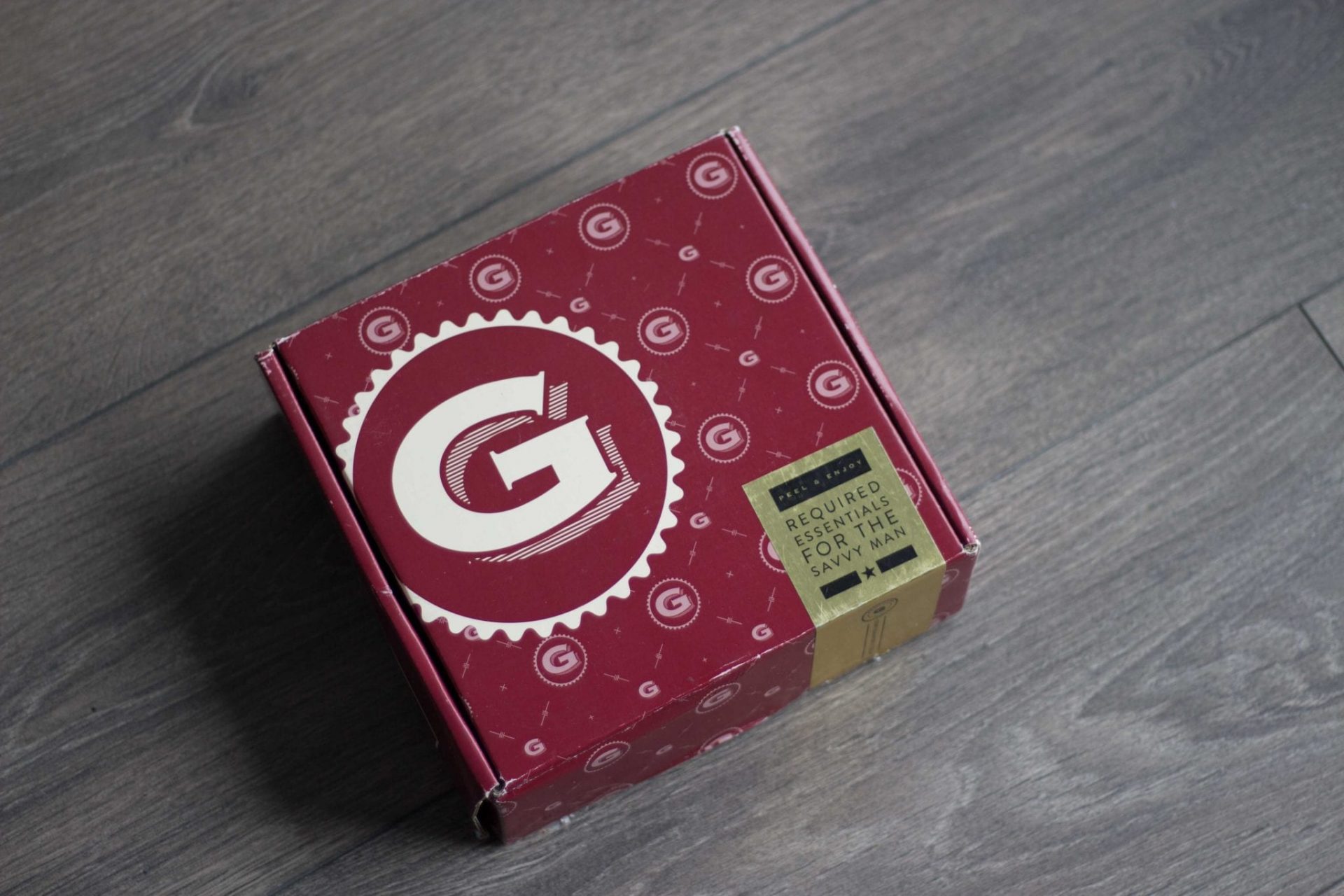 Gentleman's Box is a monthly subscription that delivers 4-6 curated items to your door every month. Each box is designed after noteworthy gentleman, and this month's box is no exception! This month you can expect to receive some high quality items which will not only keep you looking dapper, but give you tips and tricks to improving yourself!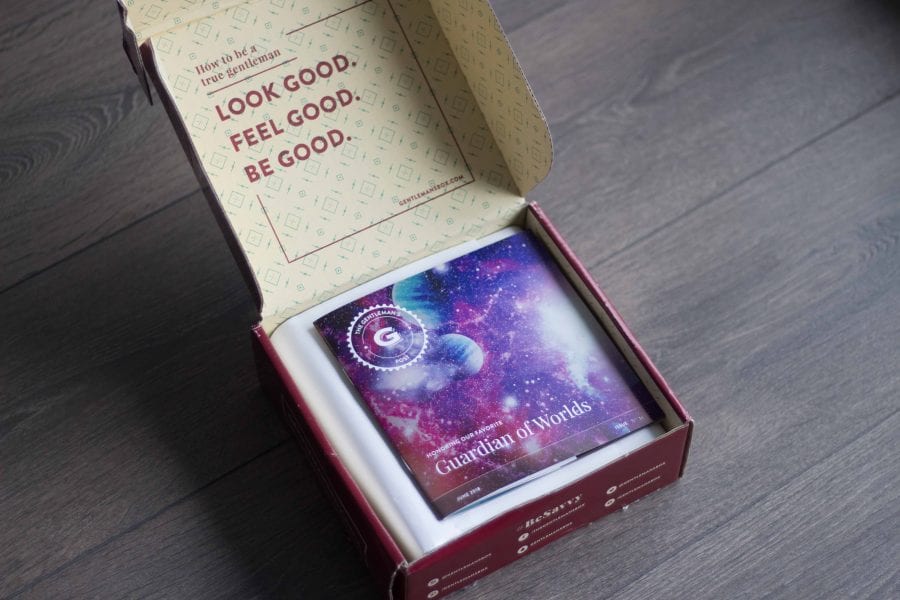 The first thing that you see when you open the box is one of their Gentleman's post. This not only talks about each item and how to style them, but the inspiration behind each one. It also highlights tips and principles that gentlemen should follow to ensure that they look sharp, but set a great example to others around them.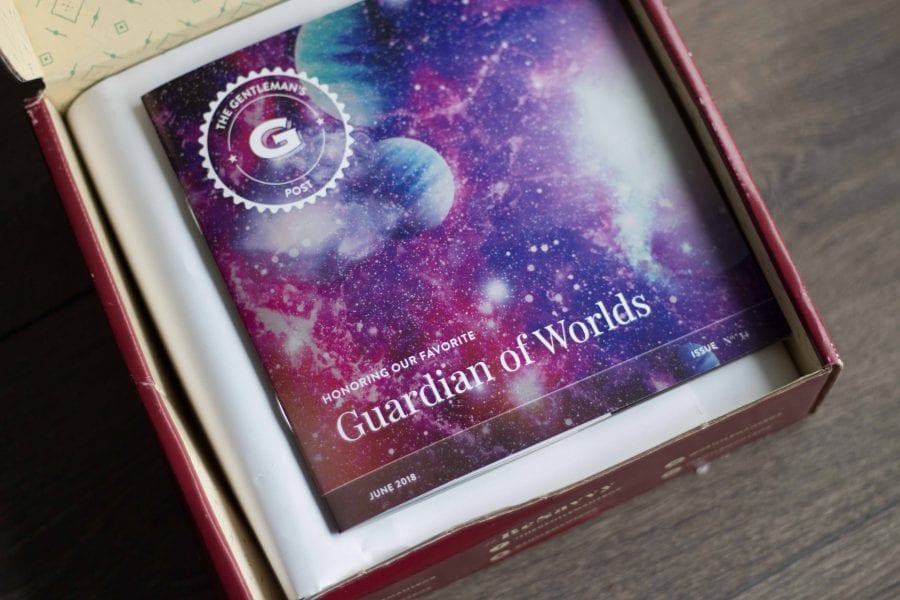 This months box is centred around "Our Favourite Guardians of the Worlds" who not only had to work hard to get where he got to today but also entertains the masses and is still able to spend time with his family.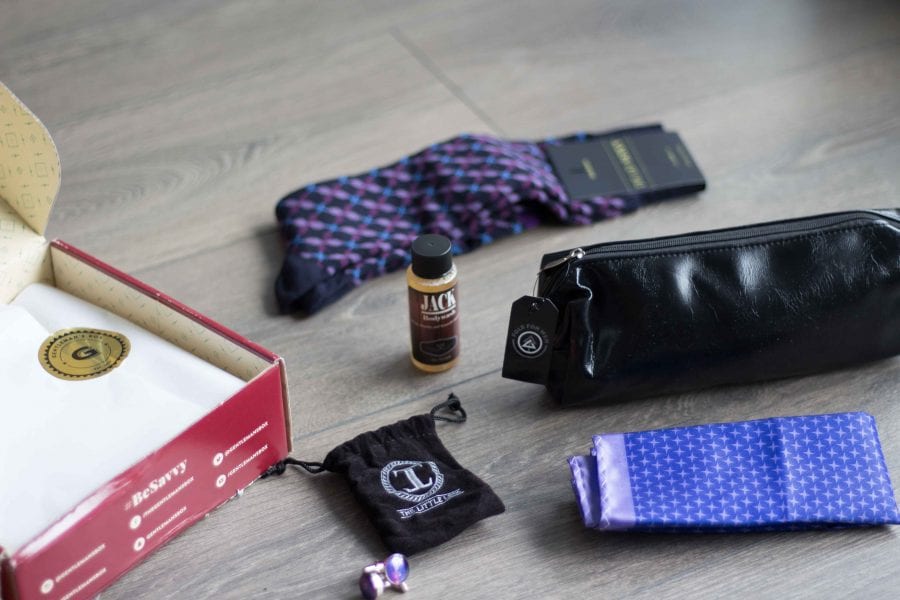 This months box is full of great goods which are sure to keep you looking sharp throughout the month.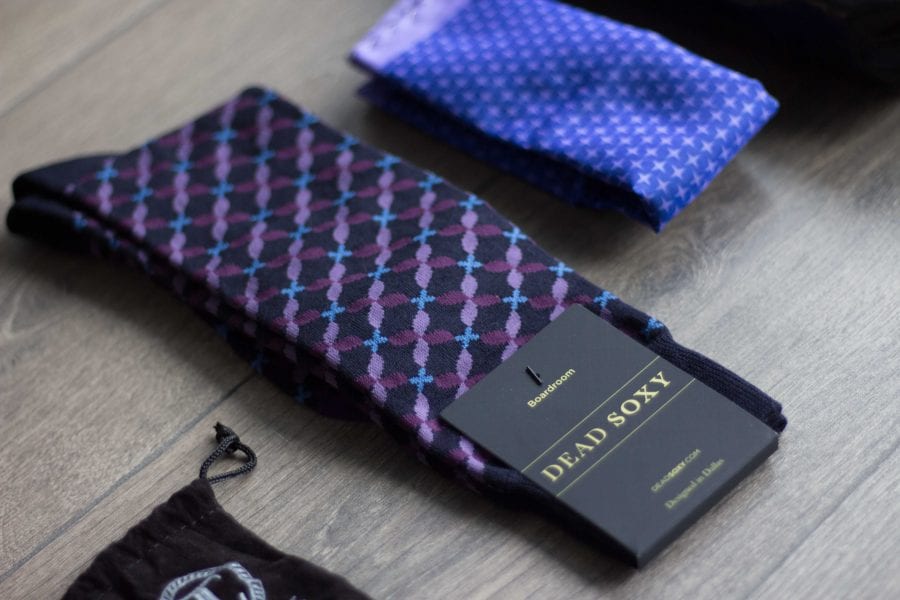 Dead Soxy – Socks, $25
This month's box comes with a pair of these socks from Dead Soxy! Not only do these socks look cool with the intricate designs, but they are made out of a bamboo material which not only provide comfort, but also ensure you don't slip and fall when wearing them.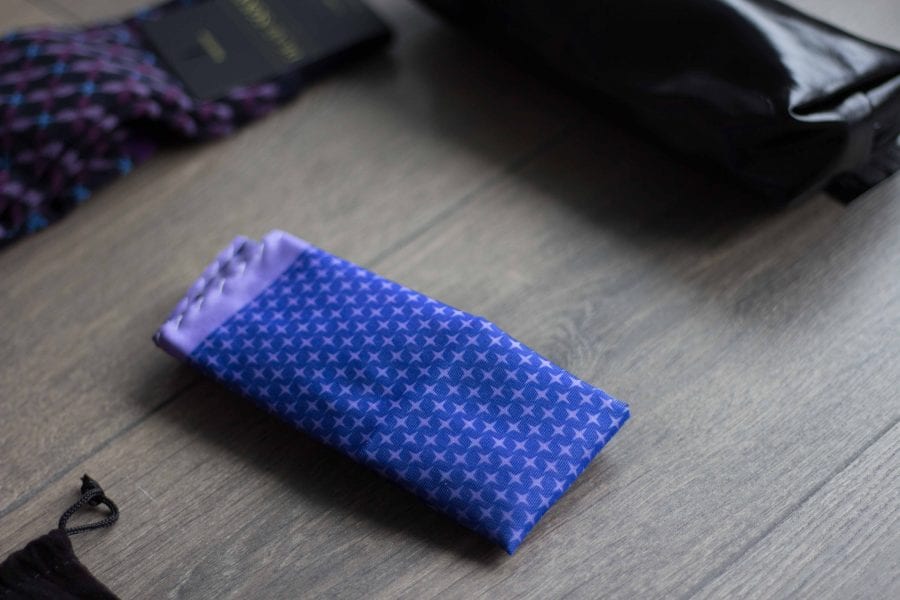 Robertto's – Silk Pocket Square, $80
The second item in the box is this purple pocket square from Roberttos. Not only is it made out of silk, but the pattern is simply eye-catching and is sure to turn heads when you wear it! This would go great with a gray or blue suit with a purple tie to match!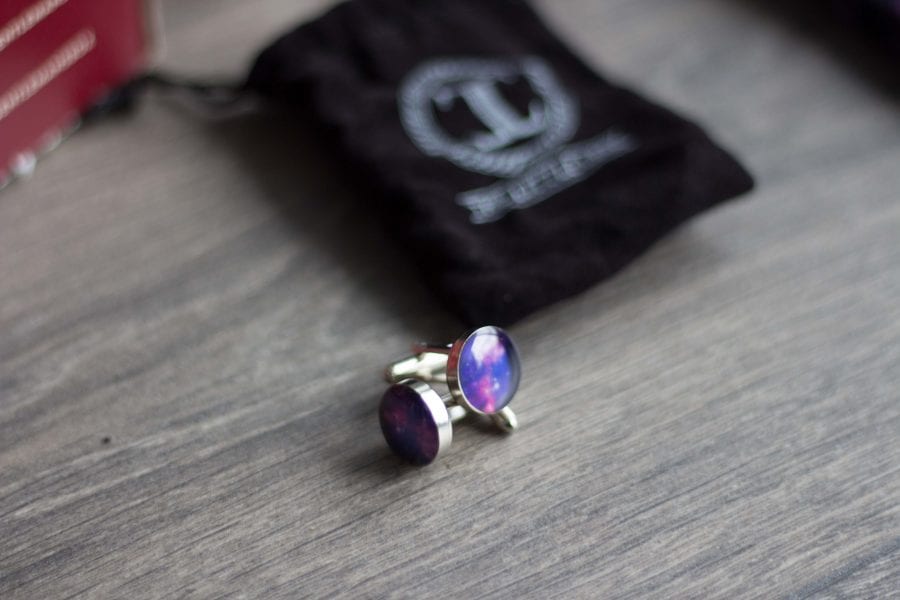 The Little Link – Cuff Links, $25
The next item in the box are these galaxy themed cufflinks from The Little Link! Not only do these look really cool, but they speak to the theme of this month's box, Guardian Of worlds! These cuff links are sure to be a conversation starter when worn with a tailored suit!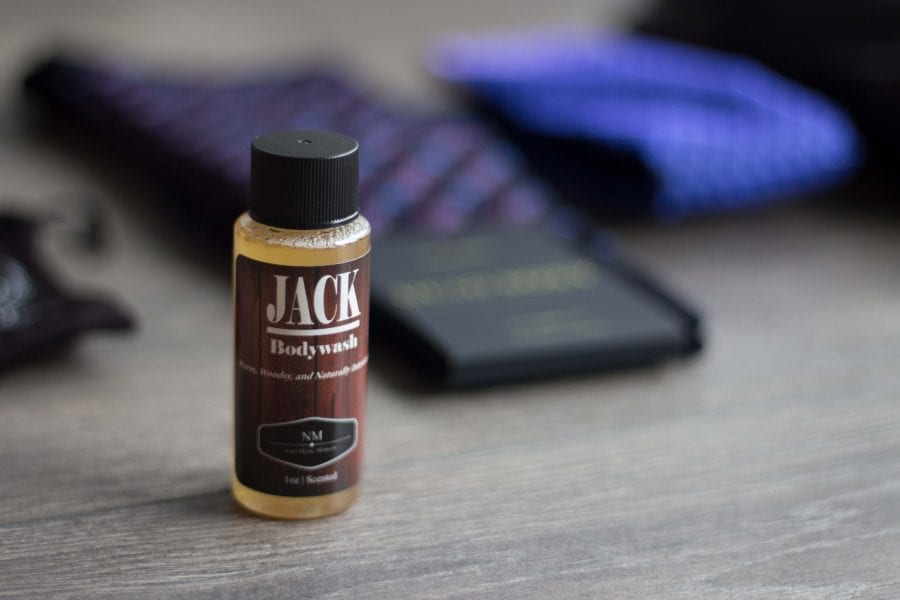 Nina Marie Skincare – Jack Body Wash
This months box also includes men's care items starting with this body wash sample! With summer in effect, keeping your face looking and feeling fresh is very important! Not only does this smell amazing but its only made from 5 simple natural ingredients making skincare simple!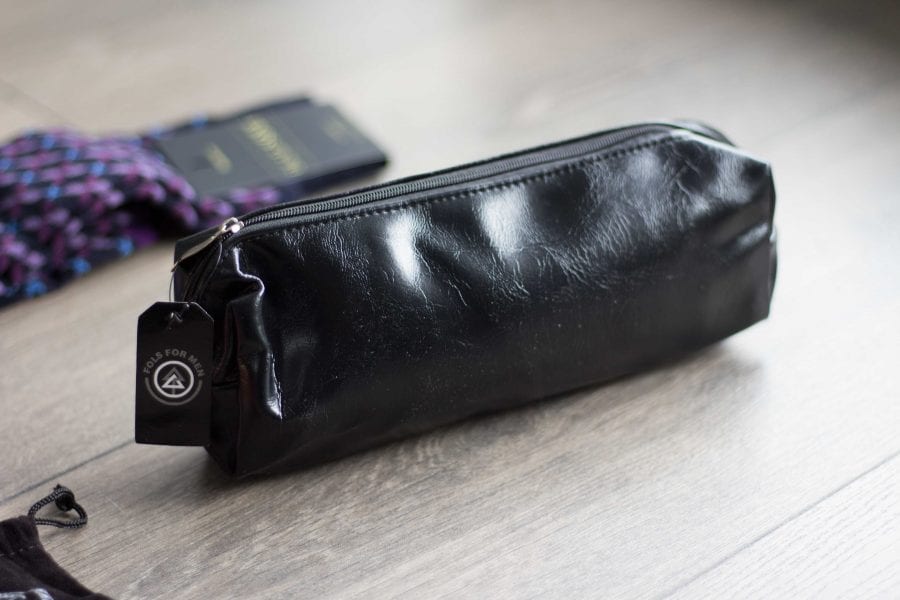 Fols for Men – Dopp Kit, $27
The last item in this months box is this faux leather dopp kit from Fols for Men. This slim designed dopp kit is not only great for storing your hygiene products when your on the go, but the simple design makes it easy to pack giving it two thumbs up in my books!
Gentleman's Box Review June 2018 – Final Thoughts
I'm a sucker for men's subscription boxes for the great deals and products that come in them. This month's Gentleman's Box is packed with amazing stuff that I'll definitely be using throughout the season. For the price you pay, there's a lot you get in return. Not just the products, but the tips and tricks within each month's booklet are something that have even greater value as they can help unlock opportunities for you in the future! Overall, this month's box gets two thumbs up from me!
Edward – www.instagram.com/dapperdonats
Explore.
Save.
Enjoy!
Sign up for a free account on A Year of Boxes to receive exclusive offers, be added to our monthly mailing list, and much more! We are always adding features to improve the experience for our users, from their valuable feedback!
Join Today!