Gentleman's Box Review October 2016 & GIVEAWAY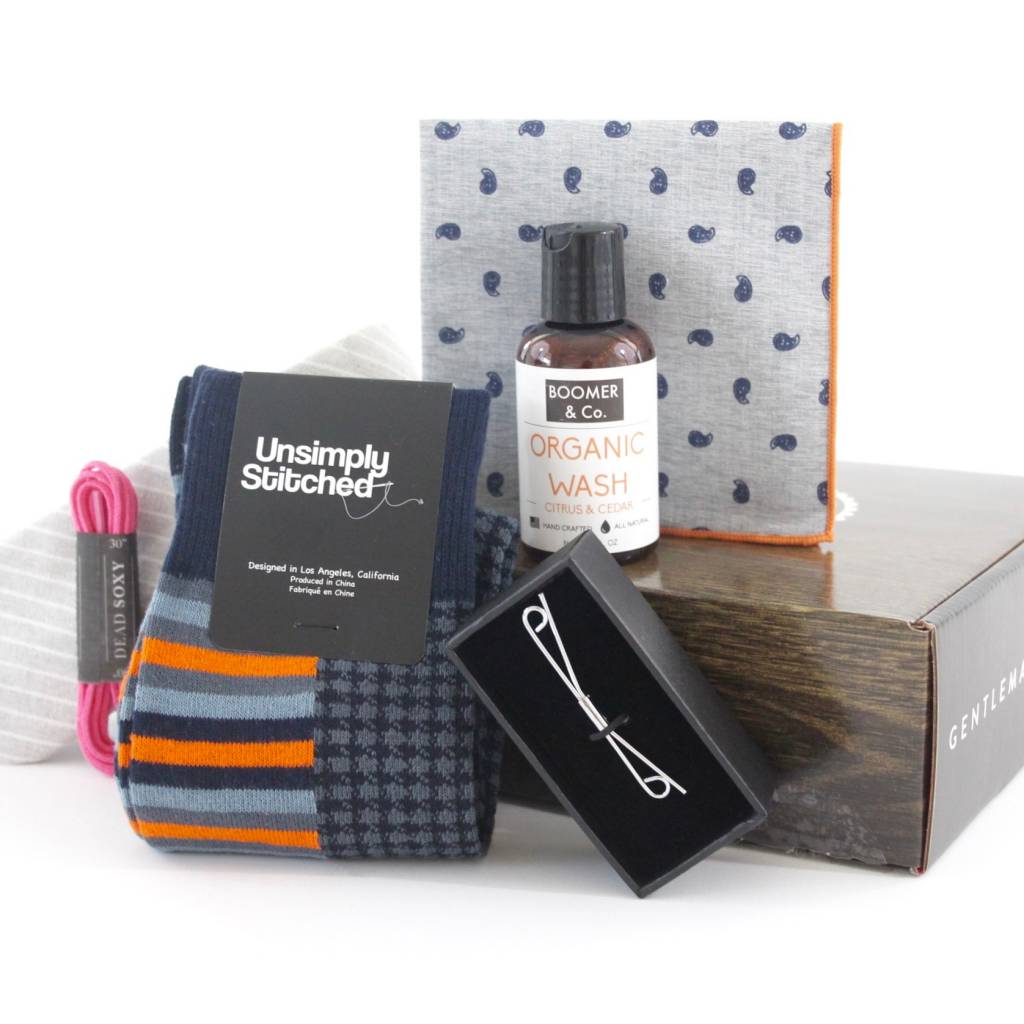 Gentleman's Box Review October 2016
Gentleman's Box is one of my favourite men's subscription boxes, so I'm super excited to announce that I have teamed up with them for the monthly giveaway. If you have been wanting to try Gentleman's Box you won't want to miss this one. There will be three winners, you have the chance to win a 6-month subscription, a $200 shop credit or a tablet – ENTER HERE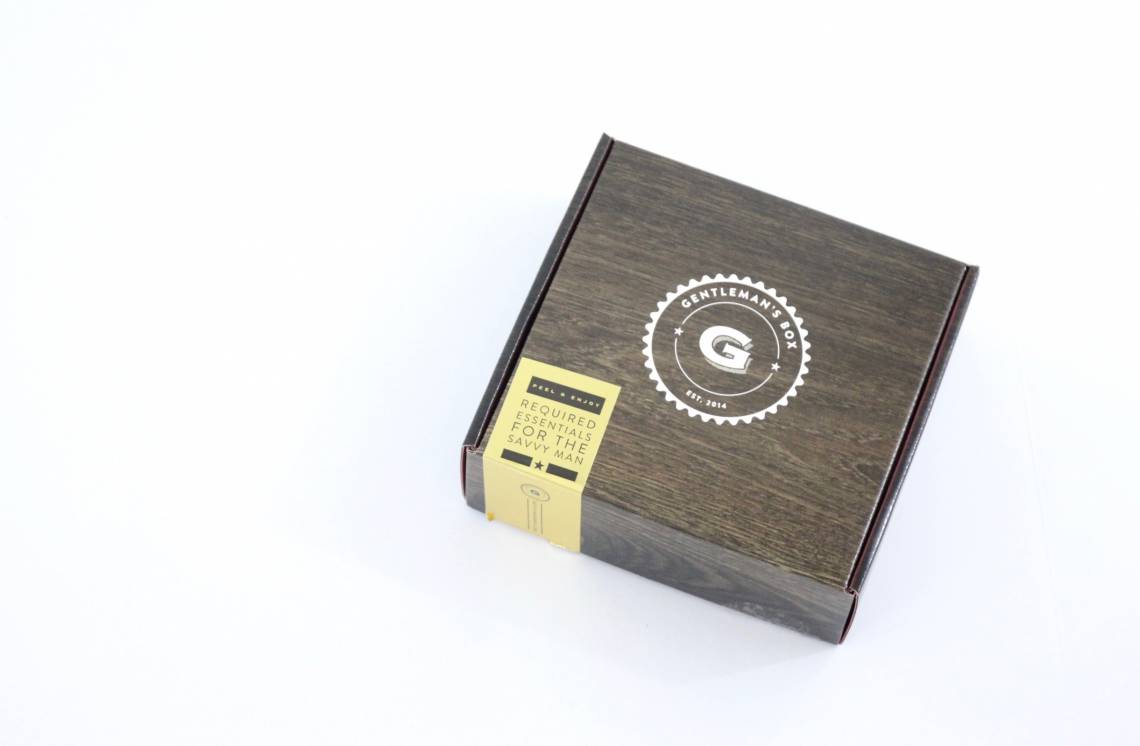 Gentleman's Box Details
If you aren't familiar with Gentleman's Box it is the first subscription box that caters to the modern gentleman. Each month honors a noteworthy gentleman from the past or present. Items in their subscription box for men are hand selected to reflect the carefully crafted image of that month's honored gentleman. Four to five products, including a subscription to GQ magazine, arrive at your doorstep monthly. This box was provided complimentary for review and may include affiliate links.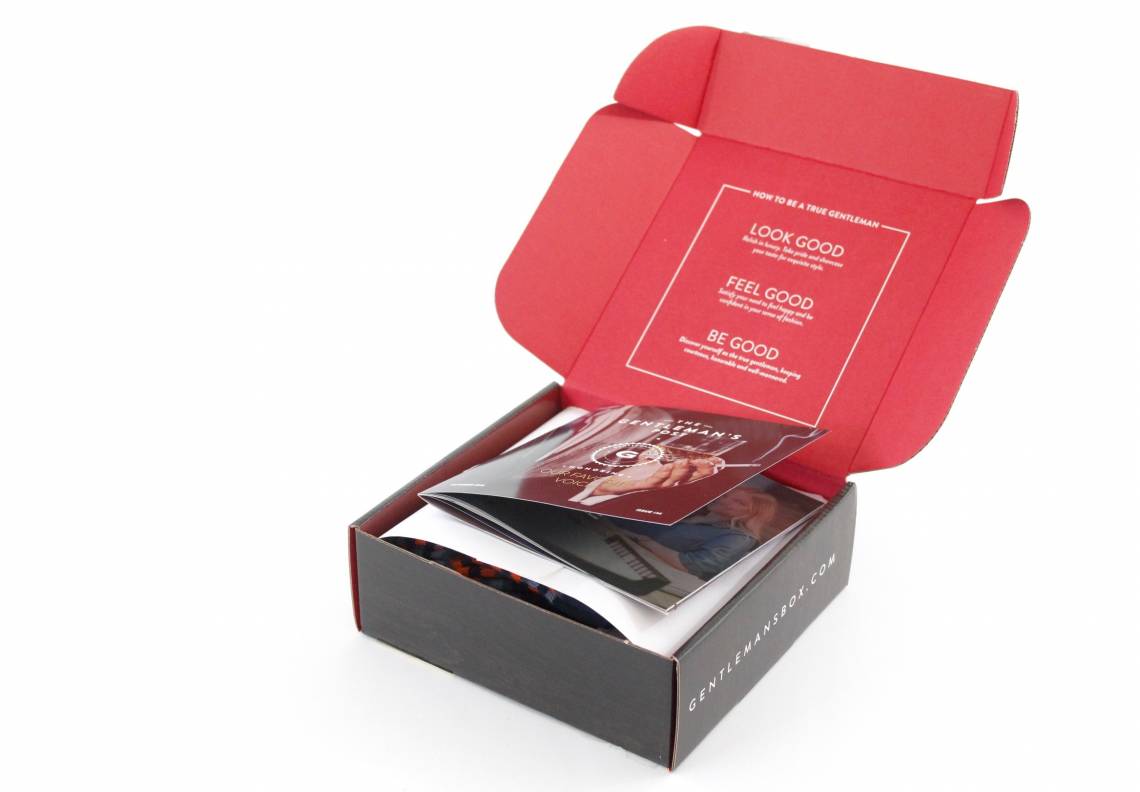 The Box: Gentleman's Box
Cost: $25 per month
What You Get: Each month honors a noteworthy gentleman from the past or present. Items in our subscription box for men are hand selected to reflect the carefully crafted image of that month's honored gentleman. Four to five products, alongside the latest issue of GQ, arrive at your doorstep monthly.
Ships to: US & Canada
Shipping Cost: FREE to US & $8 to Canada
GIVEAWAY: Enter to win one of three prizes – 6-month subscription, $200 shop credit or tablet – CLICK HERE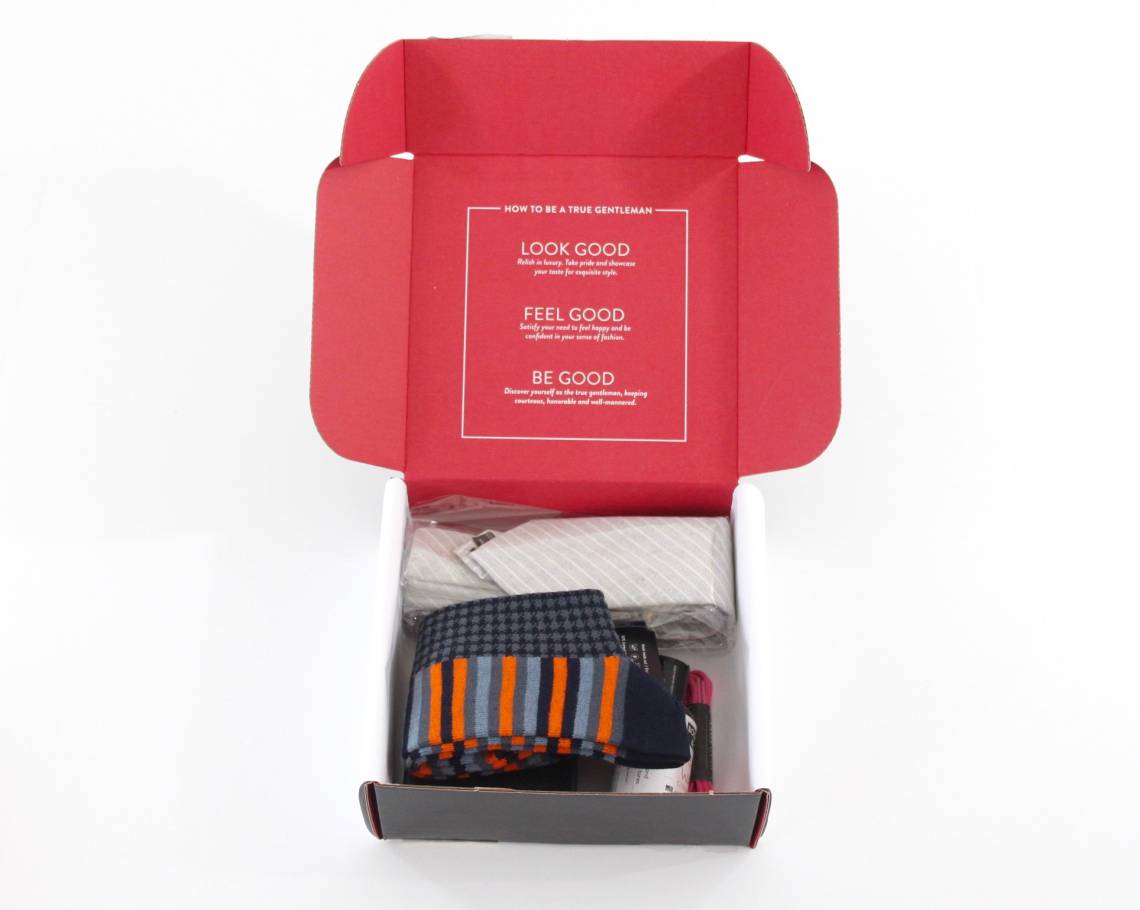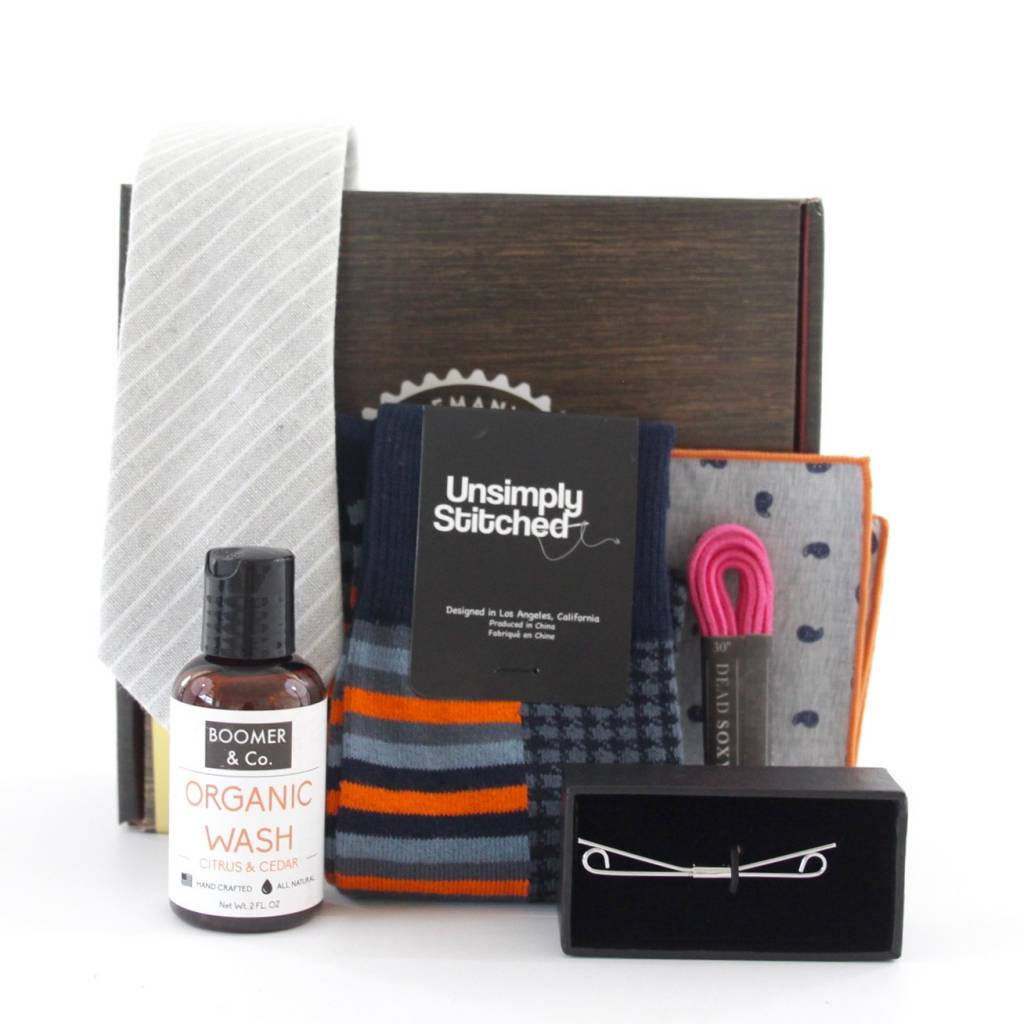 October Details
This month Gentleman's Box is honouring "Our Favourite Voice". The product booklet gives us a few hints. and one of them is the quote "You only go around once, but if you play your cards right, once is enough". I happen to love this quote so I figured out the noteworthy gentleman right away.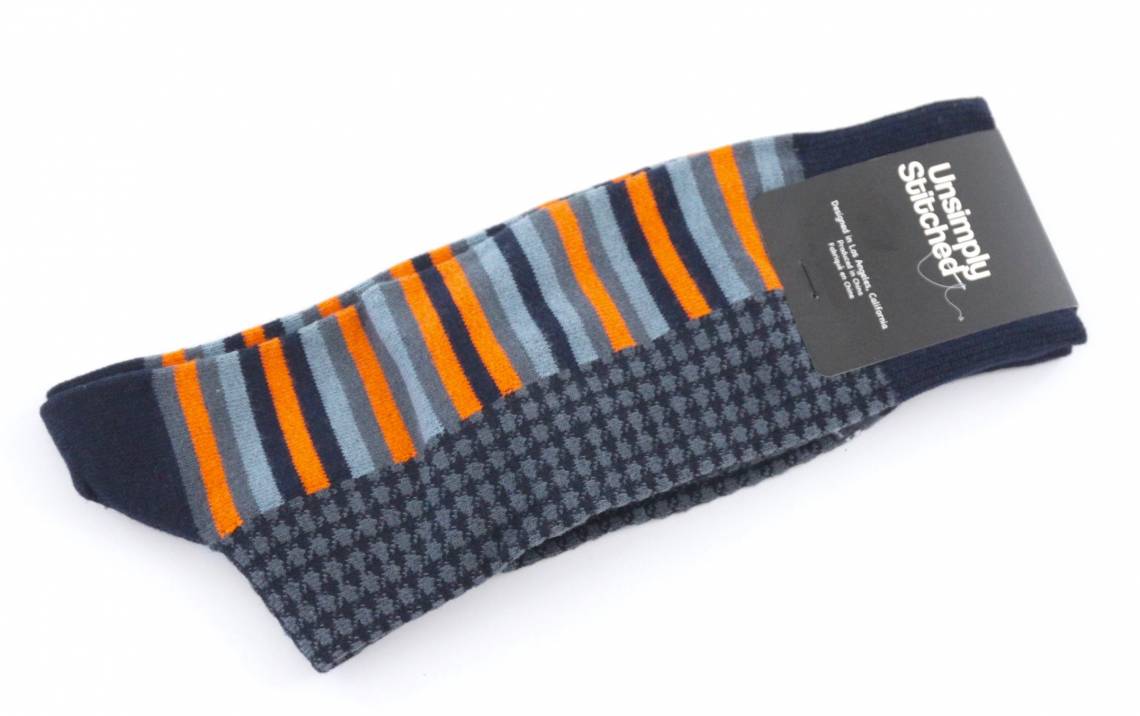 Unsimply Stitched Socks
Unsimply Stitched is a brand that inspires fun and creativity through socks and underwear in a large selection of colors and patterns. Your October socks feature a blend of colors suitable for autumn outfits. The gray and orange stripes fit perfectly with the tie provided and give you slight hints of color to your standard grey suite.
Can I just say how much I am loving the contrasting patterns! I also love the darker colors. Once again I want to keep the socks for myself.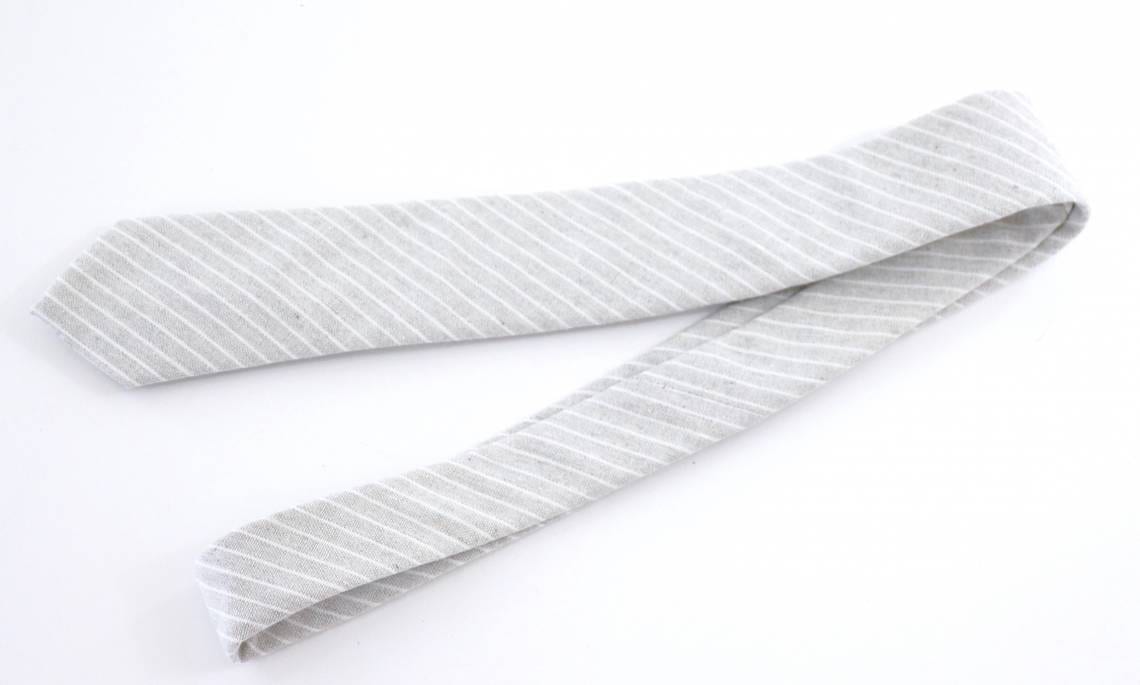 Eezy Wear Tie
Gentleman, sometimes you need a standard tie that can go with just about everything. Why not choose this 100% cotton gray striped tie by Eezy Wear? More and more men are wearing skinny ties in today's trending styles, but there are still many who prefer the winder tie. With a 2.5″ width, the Eezy Wear tie falls in the middle and can please both crowds.
It's so nice to receive such a versatile tie. It is understated and stylish at the same time. The gray stripes will go with a number of different suit combinations. A great addition to any wardrobe.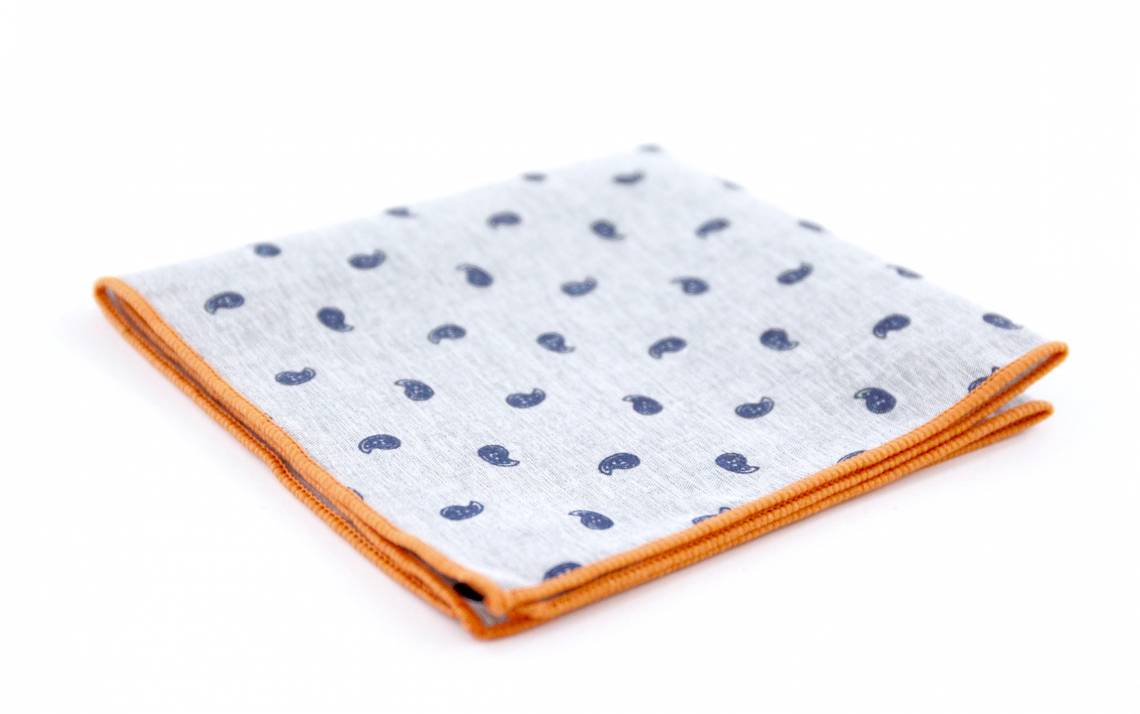 Gentleman Essentials Pocket Square
In your box you'll see a gray paisley pocket square that matches perfectly with a suit or blazer in any shade of blue. The orange trim of your pocket square adds a bit of fall color to your attire and matches perfectly with the Unsimply Stitched socks.
How fun is the orange trim on this pocket square. It's great for Fall and perfect for Halloween. I've never thought of pairing light gray, with orange and navy, but I am really liking it.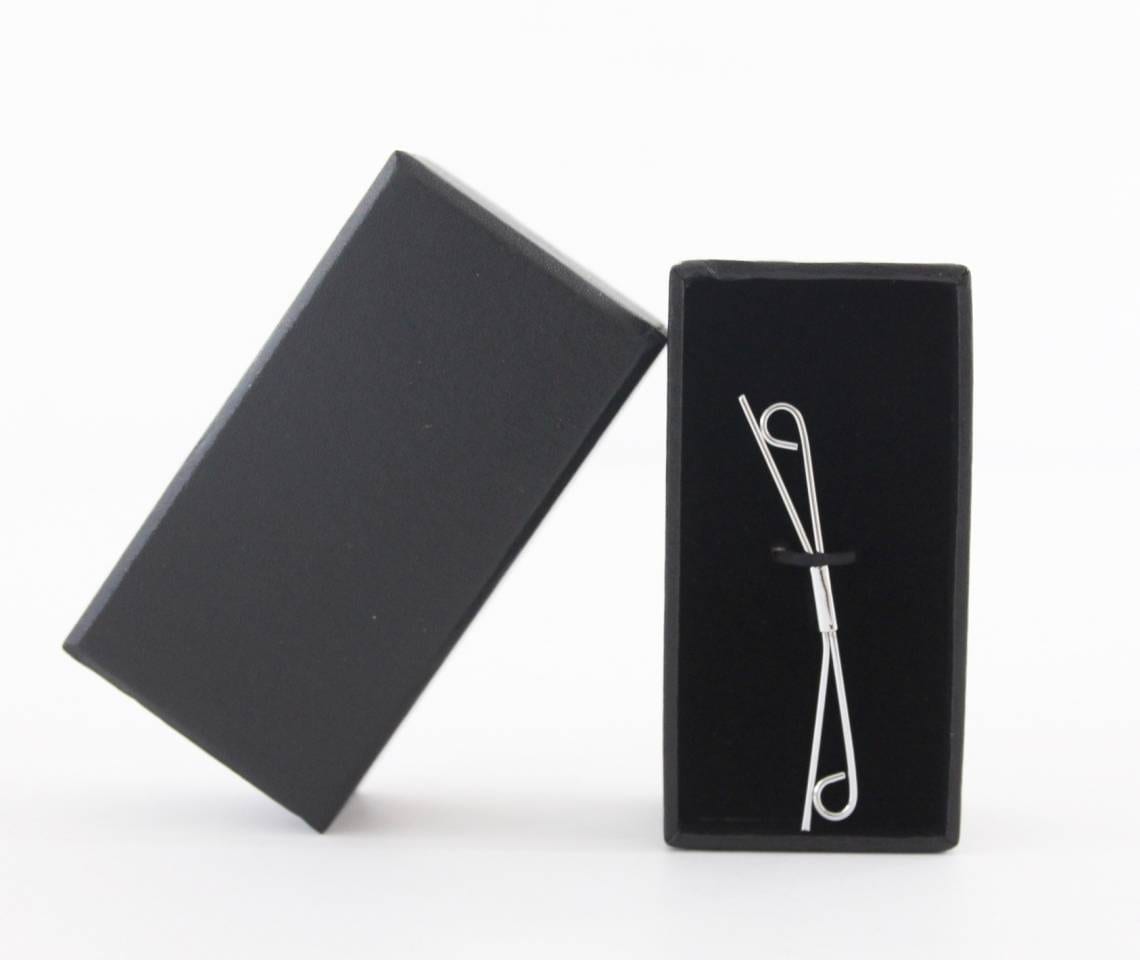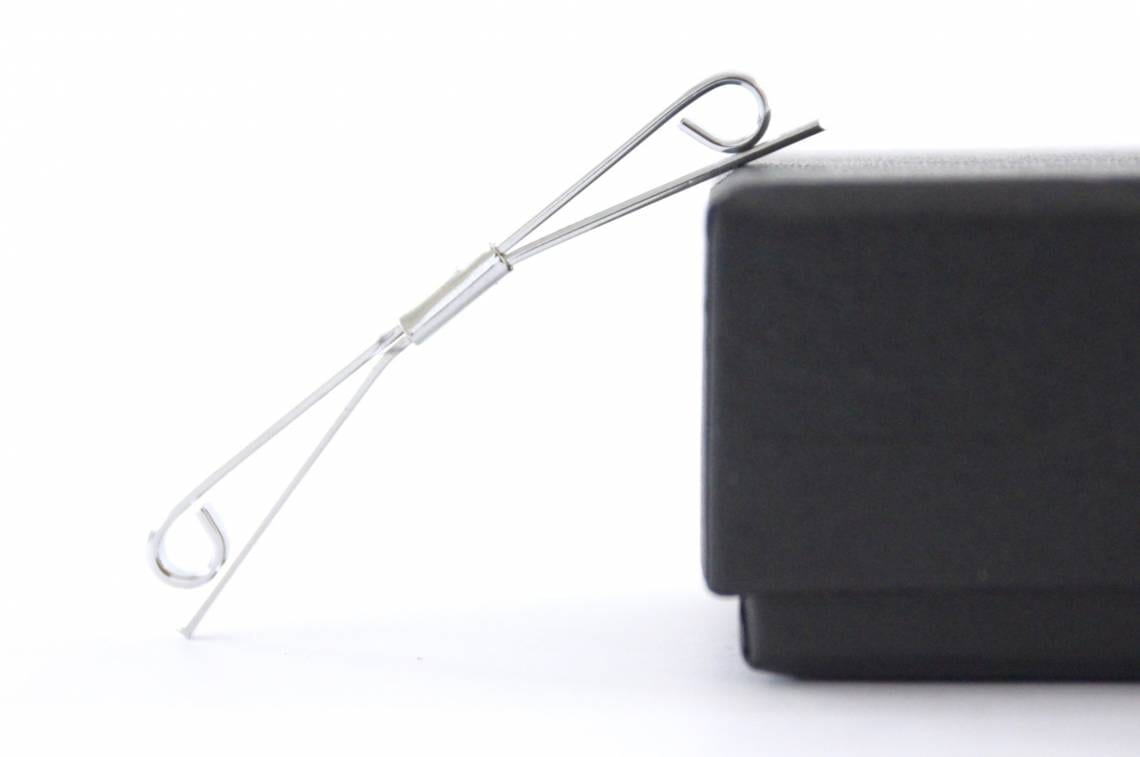 Collar Bar
The collar bar has two purposes. First, it holds your shirt collar tight and clean. Second, it can be used to raise and arc your tie knot slightly for a more boastful look. Gentleman wore collar bars and collar pins in the 1920s as a big fashion statement.
This just might be one of my favourite suit accessories thus far. It is the first collar bar I have received in a men's subscription. This is such a great idea, and a nice change from the tie clip we usually see in Men's boxes. I hope to see more of these in future boxes.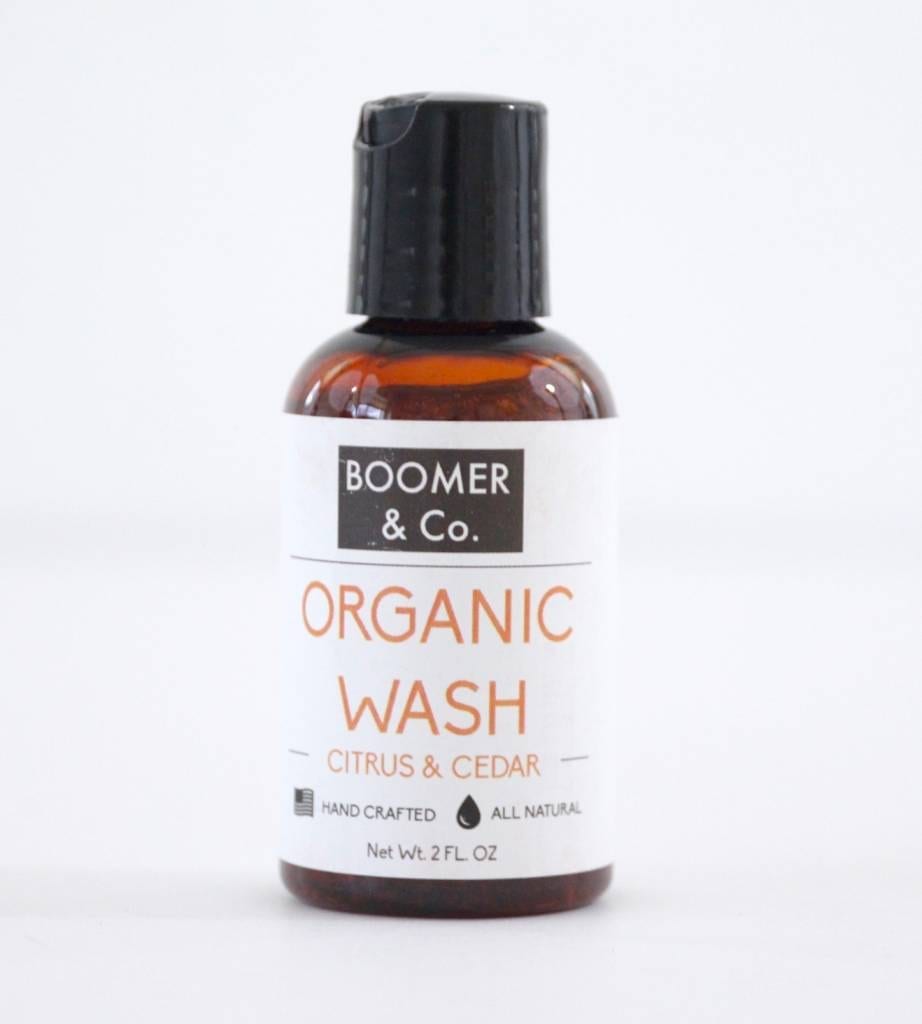 Boomer & Co. Body Wash
In your box you will find the Citrus & Cedar Body Wash. Use this in the shower and you'll step out smelling like a manly combination of Texas cedar wood and fresh orange.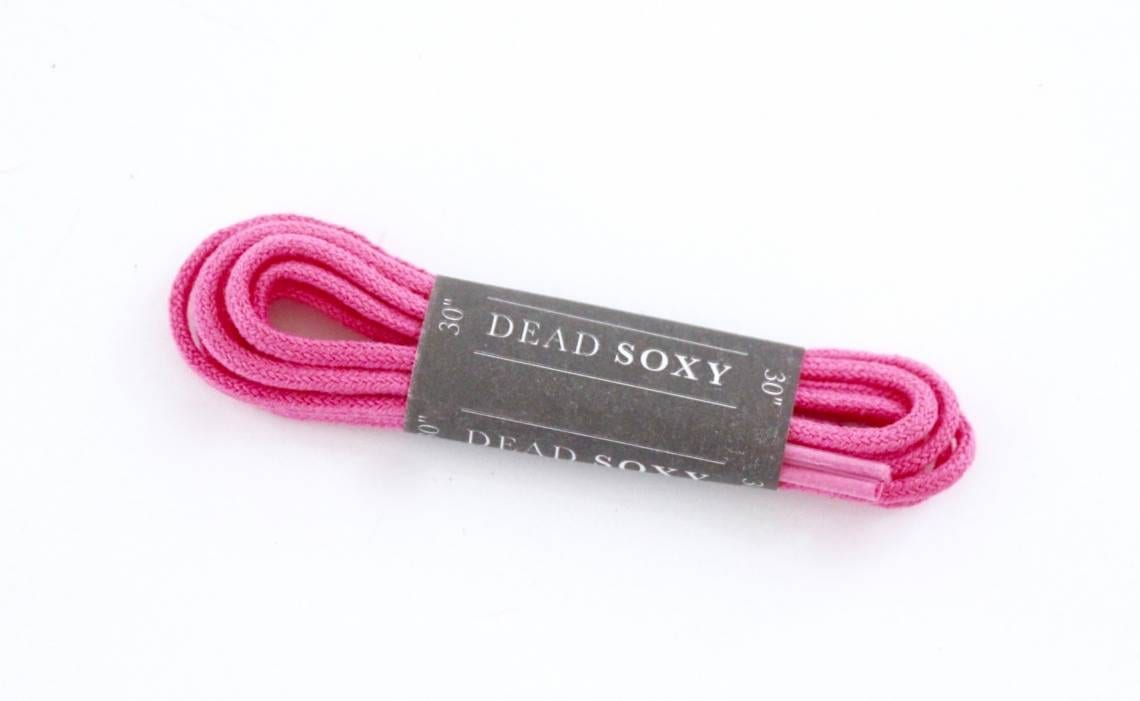 Deadsoxy Shoe Laces
In respect and observance of Breast Cancer Awareness Month, the Gentleman's Box provides you with stylish pink laces from our friends at DeadSoxy.
Gentleman's Box gets huge bonus points for this item. They are the first, and only subscription box I have received this month to include a Breast Cancer Awareness item.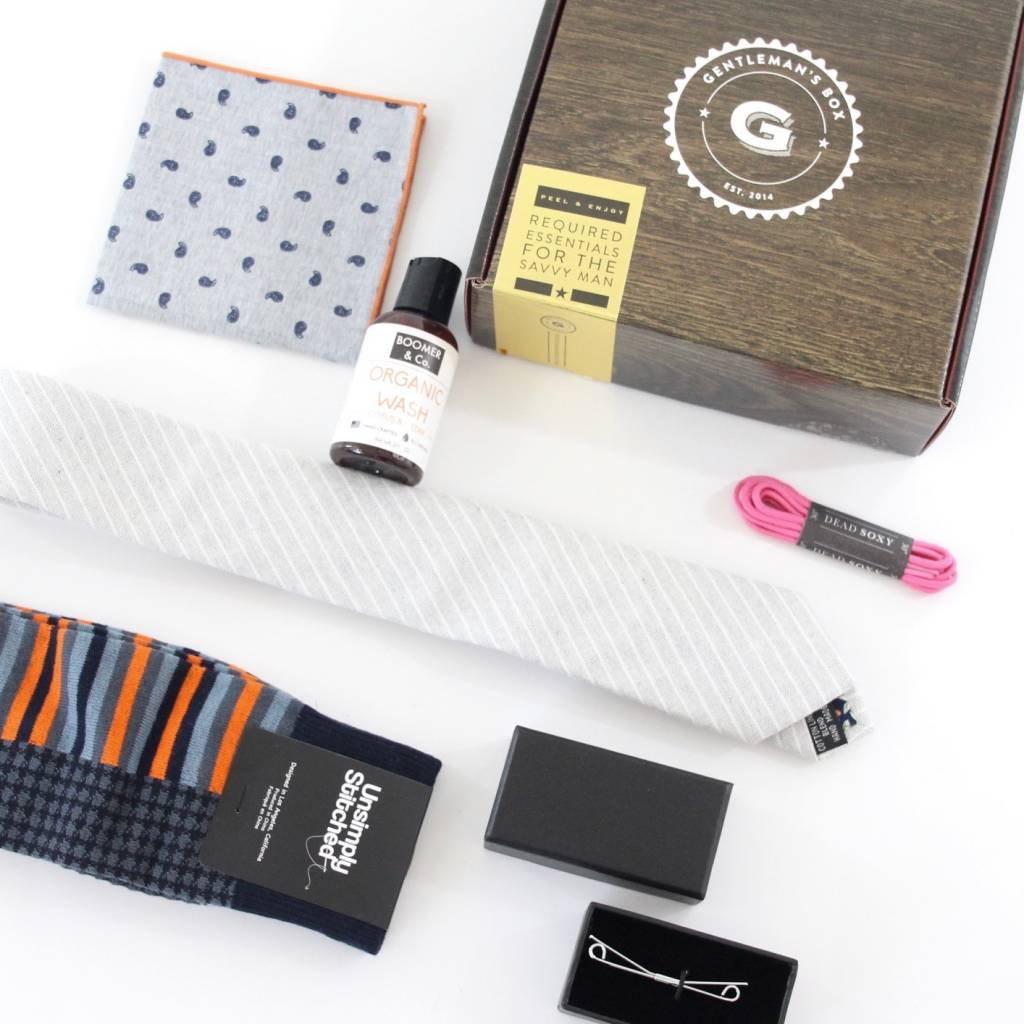 Gentleman's Box Review October 2016 – Final Thoughts
I am very impressed with this month's Gentleman's Box. Not only did they include a suit accessory that I haven't received in any other men's boxes, but they also included a pink item for Breast Cancer Awareness month. I'm actually kind of shocked that other subscription boxes haven't followed suit. Now that we all know how awesome I think this month's box is, let's talk about more important matters – the GIVEAWAY. Make sure you enter. There will be three winners, and we have three awesome prizes up for grabs. The winner will be announced on the A Year of Boxes Facebook Page and Instagram Page – ENTER HERE!
XOXO
Explore.
Save.
Enjoy!
Sign up for a free account on A Year of Boxes to receive exclusive offers, be added to our monthly mailing list, and much more! We are always adding features to improve the experience for our users, from their valuable feedback!
Join Today!