Gentleman's Box Review October 2020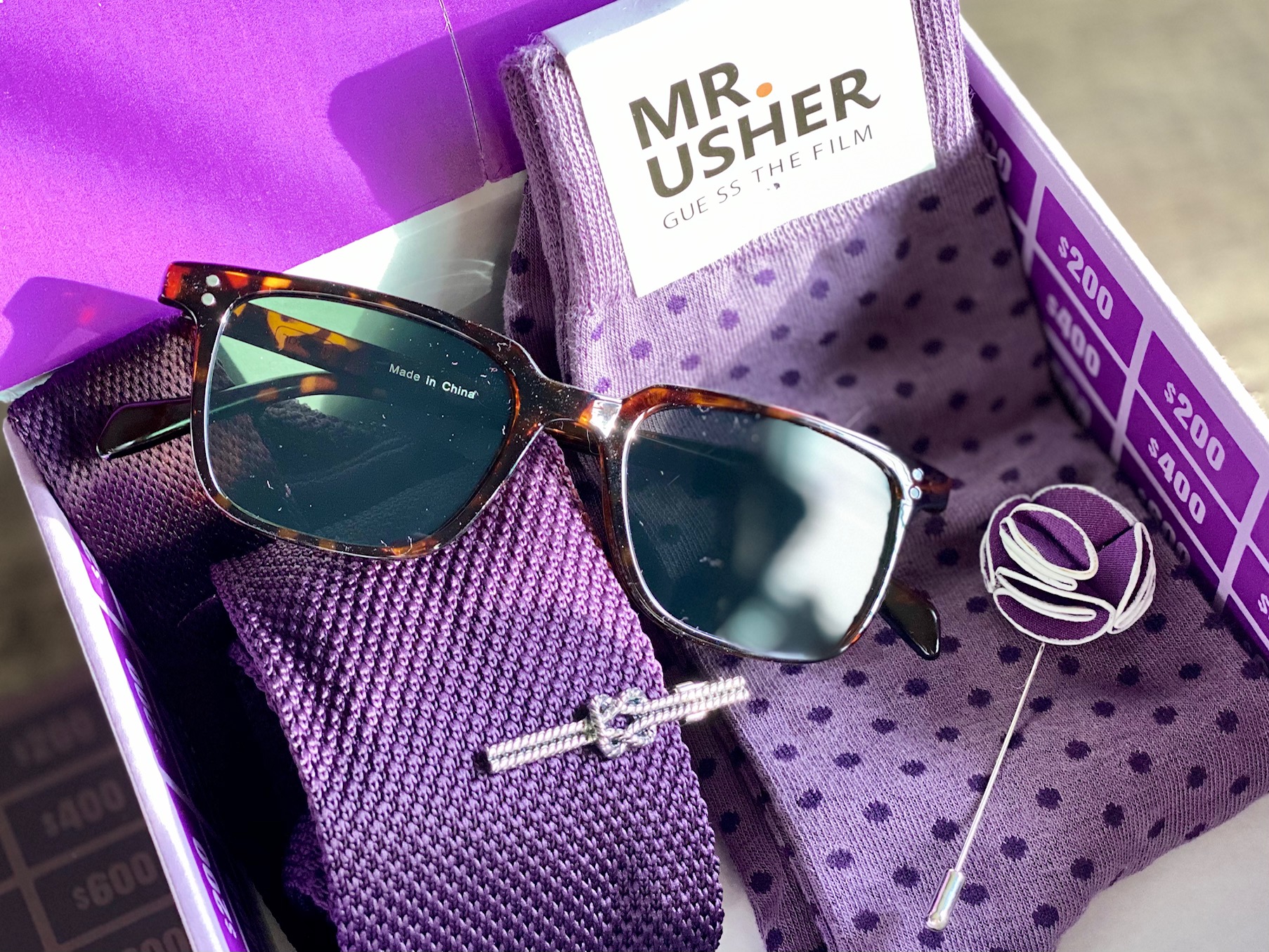 Gentleman's Box is the perfect subscription box for men with style and class. Calling all modern gentlemen, here's a subscription that caters to you. With unique monthly themes designed around noteworthy men, you'll be wishing you had subscribed sooner. With each box, you can expect anything from lifestyle essentials to grooming necessities.
*They kindly sent us this box for review*
Subscription Details
When you sign up for Gentleman's Box, you have two options:
Classic Subscription: Monthly ($29.00) or Annual Subscription ($299.00)
With the Classic Subscription, you'll receive four to five hand-selected products that honour an iconic gentleman.
Premium Box: Quarterly ($100.00)
With the Premium Box, you'll receive a selection of seasonal handpicked products inspired by luxury brands. Each box is curated by fashion experts.
All US subscriptions come with a 1-year subscription to GQ Magazine.
Here's a closer look at the October 2020 Classic Box…
October Theme – Honoring Our Favorite Game Show Host
"This month we honor a household favorite and long-standing game show host. Born in 1940, in Ontario Canada, this gentleman has a long history of being on the screen. His first TV hosting position was in 1963 on a Canadian music program called Music Hop. It was in 1984 that he launched his career hosting the highly successful game show, jeopardy! To this day, at the age of 79, he is still the host."
Keep reading to find out who this month's honoree is!
I am living for the packaging for this month's box – it screams "game show" can you identify which one?!
Mr. Usher Tie – $26
"Made from 100% polyester, we bring you a unique tie this month from MrUsher. We love the texture of this tie, as it's distinctive and stylish."
Subscribers received a unique, textured tie in a deep purple shade. The deep purple will pair and complement with either a navy, blue or grey suit. The texture makes it unique and will make your outfit stand out from others.
Mr. Usher Socks – $13
"This month we bring you a matching tie and pair of socks from the brand MrUsher. The socks are comfortable and made from 80% cotton, making them breathable."
These socks are simple and unique! A perfect addition to dress-up an outfit or wear to a casual gathering. These socks would pair nicely with the other items in this month's box, but they especially compliment the tie. They are unique, soft, and breathable. I almost want to keep them for myself…
Oak & Stone Tie Clip – $19
"To keep your tie hanging straight and secured to your shirt, we supply you with a copper and alloy tie bar this month from Oak N Stone. If you've been a member of Gentleman's box for some time, you know we like to supply you, gents, with unique, and fun tie bars, this month being no exception."
Subscribers received a handsome tie clip that resembles a knotted rope. It is classy and versatile and will work with many ties and outfits. This was my partner's favourite item this month!
Nectar Sunglasses – $45
"Though the temps are cooling, the sun shines all year. Keep your eyes protected with the tortoise Nectar Sunglasses. Not only do they look "cool" they also defend your eyes from harmful sun rays. Made from polycarbonate, these sunglasses are lightweight and resistant to scratches."
These sunglasses are very badass. I would wear them if they fit my face better. My partner adores these and has been sporting them non-stop since we received them. He looks very handsome and "cool" when he wears them.
MR. LAPEL Lapel Pin – $15
"One way to always make your look pop is by adding a lapel pin. This month we bring you a polyester tie pin from Mr. Lapel, in a sharp purple hue. Pop this pin in your jacket and take your look to the next level."
This is such a fun lapel! My partner was excited to receive this as he has started to appreciate the fine finishing details, and it will be a fun conversation piece.
Gentleman's Box Review October 2020 – Final Thoughts
This month's Game Show Host honoree is… you guessed it – A Canadian Legend, Alex Trebek! Did you guess correctly?
Because Alex Trebek was diagnosed with stage 4 pancreatic cancer in March 2019 and had beaten his odds of the one-year survival rate, Gentleman's box wanted to celebrate him!
But since receiving this box, unfortunately, we have learned of his passing and are so saddened by it. What an iconic legend – our thoughts are with your family and fans.
"This month our box features purple items; the symbolic colour for Pancreatic Cancer awareness. On November 19, 2020, wear your items in support of World Pancreatic Cancer Day."
I found that the items we received fit the "Our Favorite Game Show Host" and underlying "Pancreatic Awareness" themes great. Purple is a unique colour to add to any gentleman's wardrobe and will be a great addition to my partner's. This month's Gentleman's Box is truly special and I appreciate all the smart, stylish, and purple items included! This box is valued at $119 which is a fantastic value based on the low cost of the monthly subscription. I am very impressed with this month's box, and I can't wait to see my partner supporting such a great cause and at the same time celebrating the life of a wonderful person and game show host, with his new purple attire!
Hayley Savanna – https://www.instagram.com/hayleysavanna/
Explore.
Save.
Enjoy!
Sign up for a free account on A Year of Boxes to receive exclusive offers, be added to our monthly mailing list, and much more! We are always adding features to improve the experience for our users, from their valuable feedback!
Join Today!