Gentleman's Box Review September 2018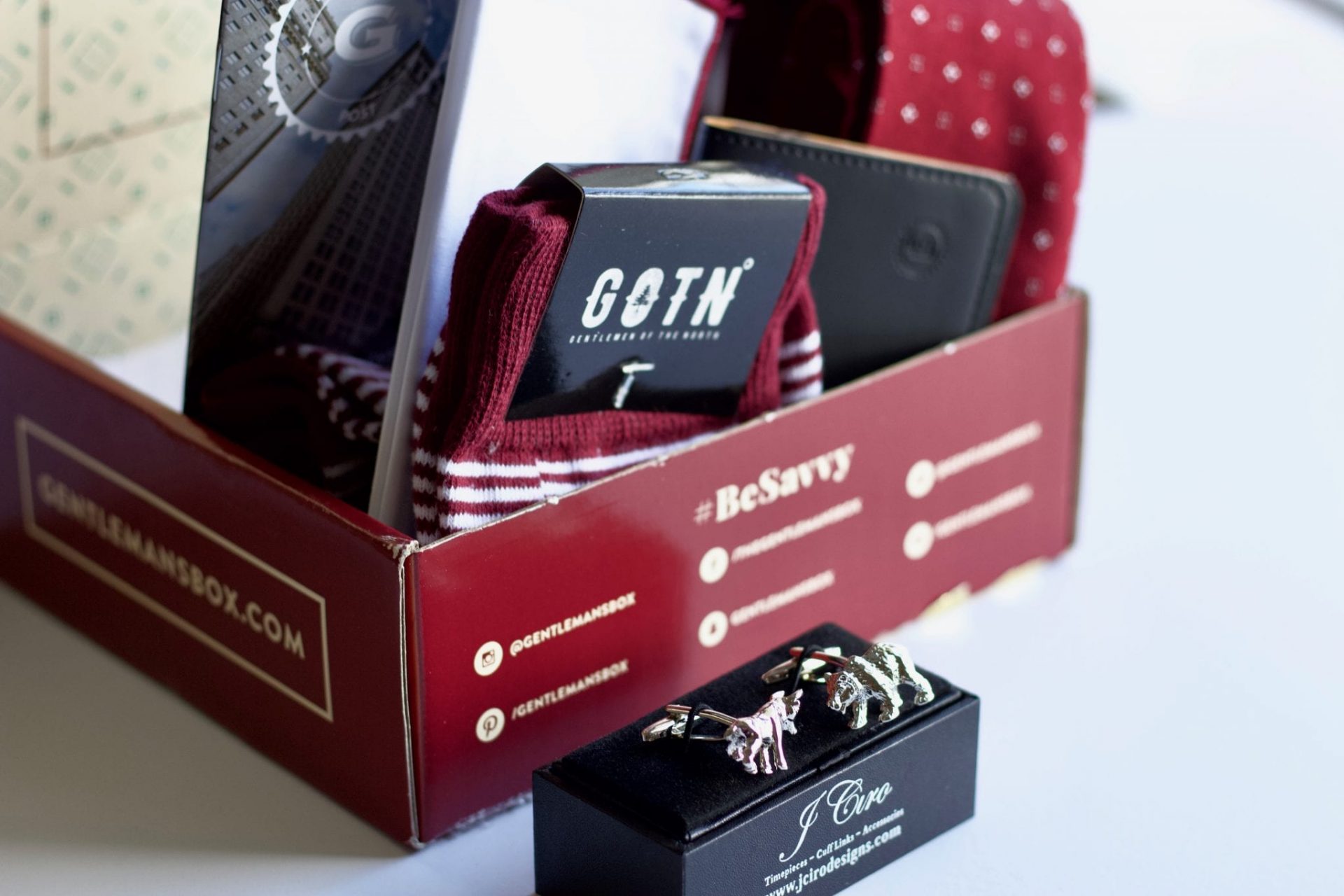 It's finally September! For some it may mean back to school, or for others it's just the beginning of fall. For both instances, deadlines and the need to accessorize for the colder months is ahead of us. That's why I'm excited to review this months Gentleman's Box!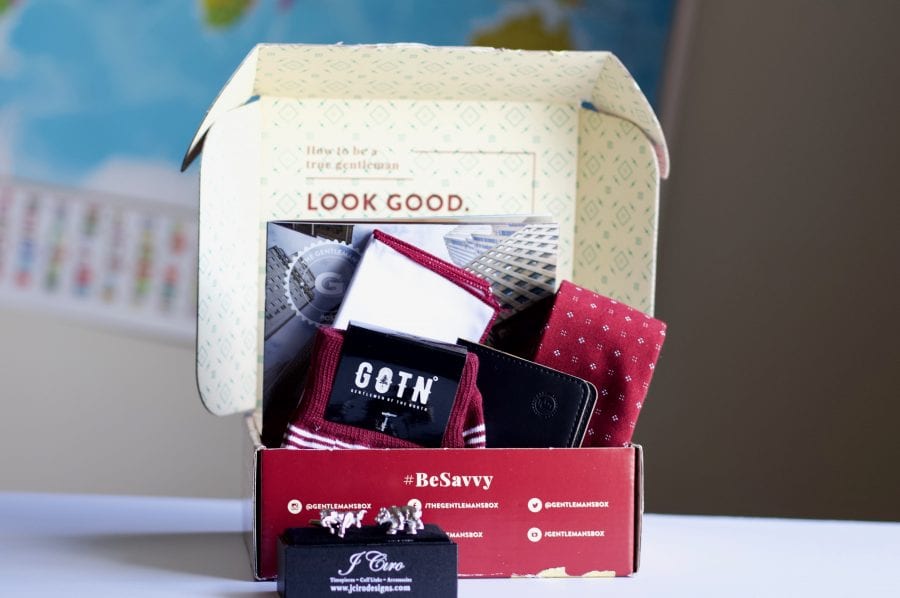 For those unfamiliar with the box, Gentleman's Box is a monthly box that delivers 4-6 curated items to your door every month. Each box is designed after noteworthy gentleman, and this month's box is no exception! This month you can expect to receive some high quality items which will not only keep you looking dapper, but give you tips and tricks to improving yourself!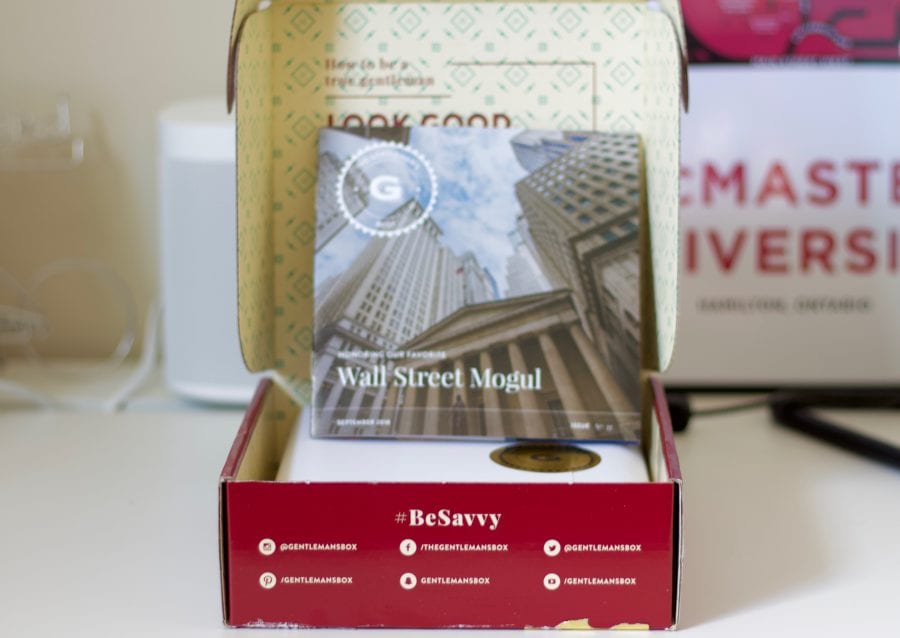 Each month you can expect to have one of these red boxes arrive at your door, along with a booklet which outlines each product in the box as well as some advice to keep up your gentleman lifestyle.
Along with that, each box is dedicated to a gentleman we should all aspire to be like. This month's box is dedicated to a wall street mogul who not only worked hard to get where is today, but also gives back to society by donating to charity.
Heres a closer look at this month's box…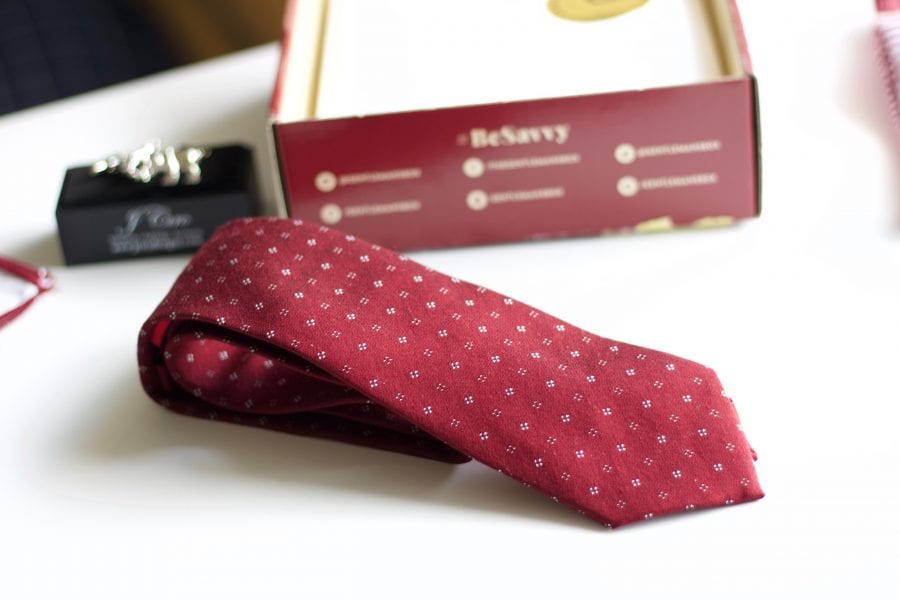 The Dirty Collar – Tie, $25
The first item in this month's box is this tie from The Dirty Collar. The Burgundy tie is a staple for the autumn season. It can be paired with navy, gray, and even paired with your favourite blazer and jeans.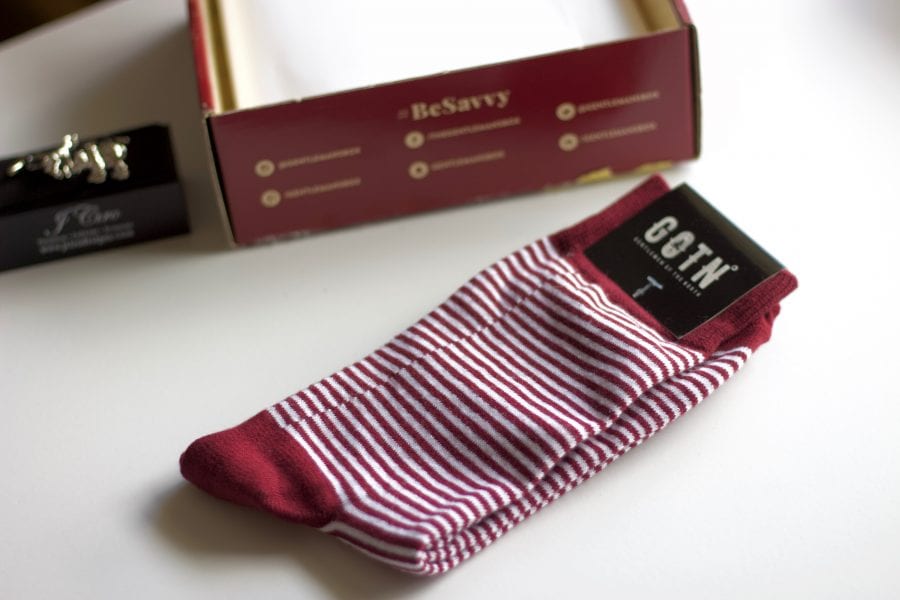 Gentlemen of the North – Socks, $12
The second item in this months box is an essential. Colder weather means colder feet. However, these socks will not only keep you warm, but also ensure that your outfit is hot. The burgundy socks not only go great with the tie, but can be worn with your favourite pair of dark denim with brown dress shoes.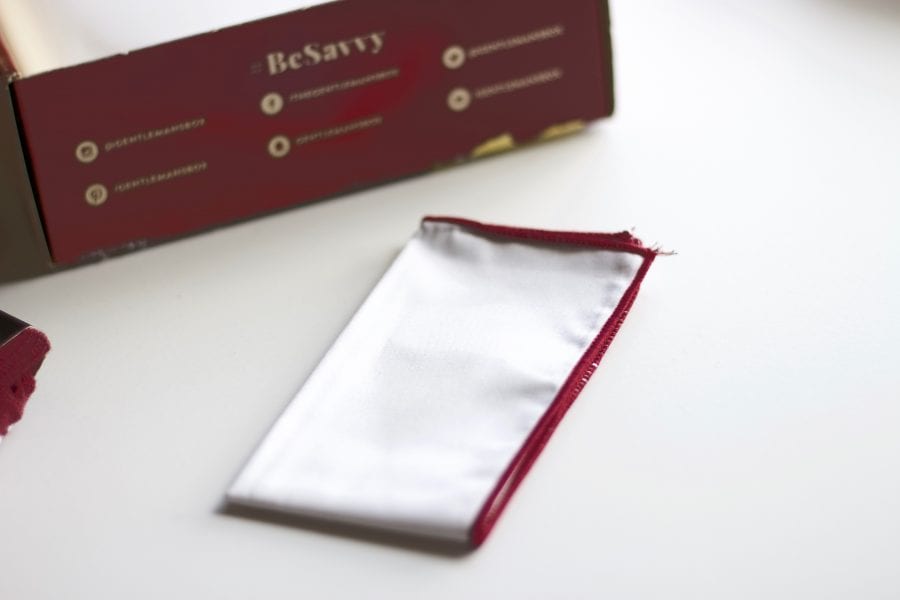 B.Elegant Menswear – Pocket Square, $15
To go along with the burgundy tie and socks, this month's box comes with a matching pocket square. Pocket squares, to me, are an essential accessory for blazers. They give any look so much more depth and indicate that you're a stylish guy. The burgundy lining not only makes it a great subtle touch, but complements the tie so well!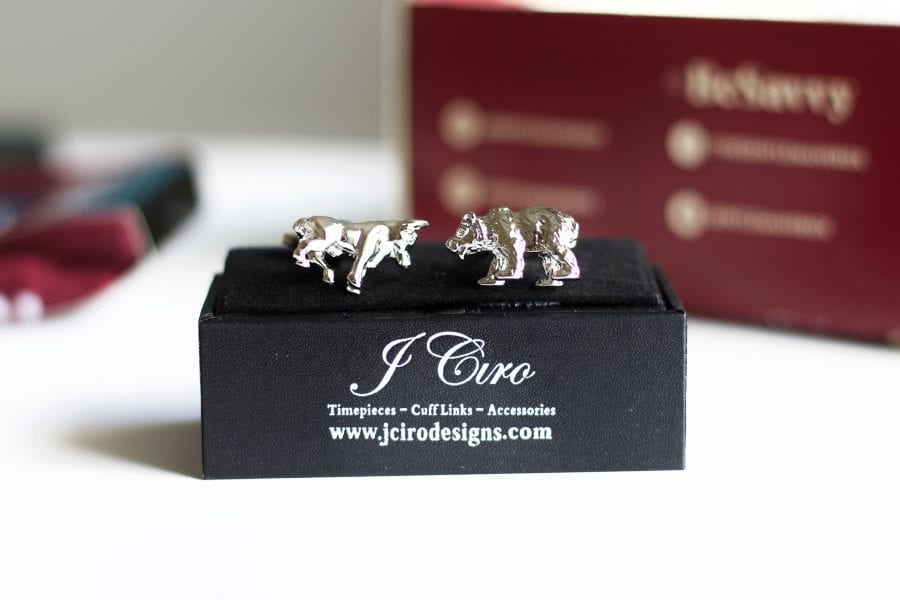 J.Ciro – Cufflinks, $75
This is probably my favourite item from this month's box. The bear and the bull cufflinks not only make a statement, but they are also a great conversation starter!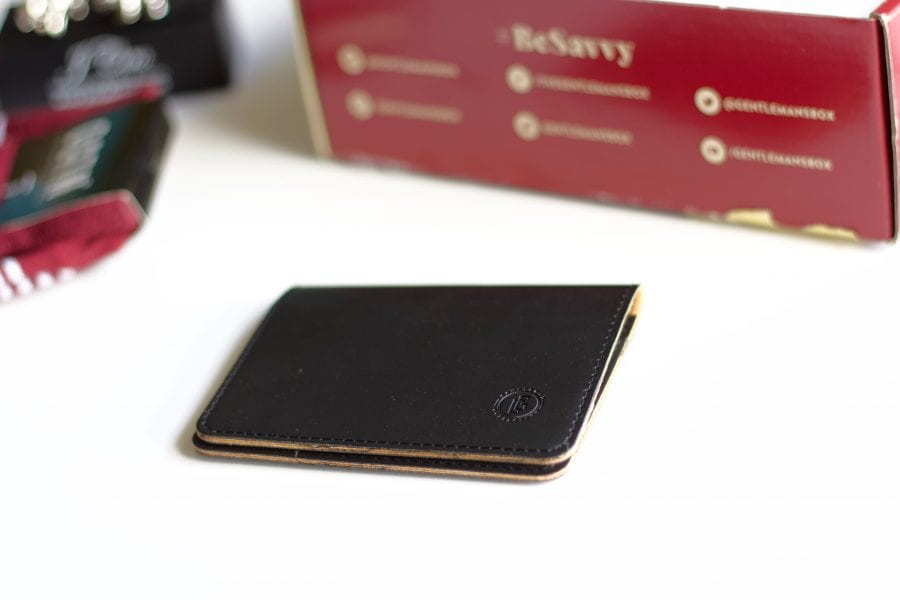 Gentleman Collective – Wallet, $22
The last item in this month's box is another must have essential, the wallet. This faux wallet's simple and sleek design is perfect for cards and bills if you're looking for a minimalistic way to carry around your stuff!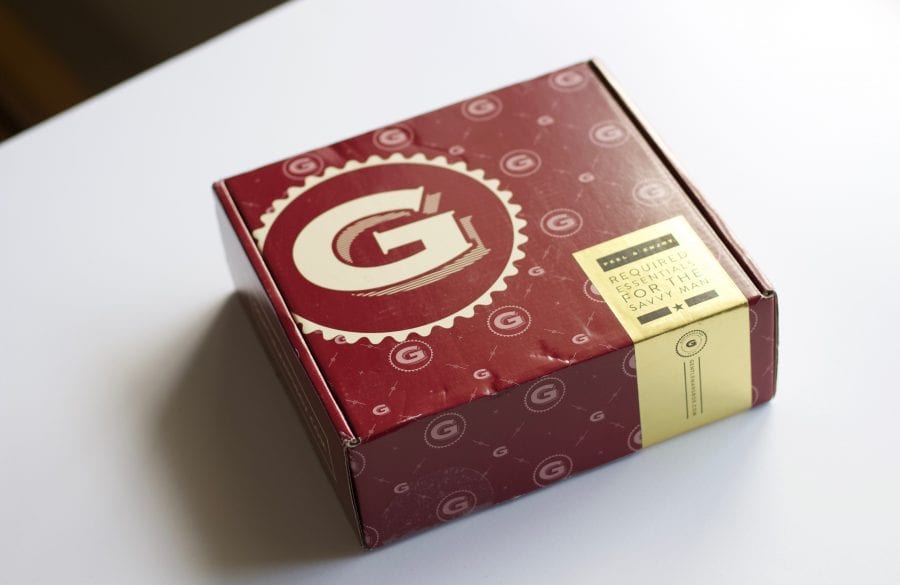 September Gentleman's Box – Final Thoughts
Overall, this month's box has you covered to keep you accessorized for the autumn season. From the matching accessories, to the wallet, there is great value in this month's Gentleman's Box! On top of that, the box is full of great tips for Fall and ways you can give back to your community so you can be more like this month's wall street mogul!
Edward – www.instagram.com/dapperdonats
Explore.
Save.
Enjoy!
Sign up for a free account on A Year of Boxes to receive exclusive offers, be added to our monthly mailing list, and much more! We are always adding features to improve the experience for our users, from their valuable feedback!
Join Today!