GlobeIn Artisan Box Review April 2016
I've been reviewing GlobeIn every month since August of last year, and let me tell you, this is easily one of my favourite boxes. The themes get me every month; I love them! I truly look forward to seeing what fabulous items they put together each month, and I always end up using most of them. What's not to love about gorgeous handmade goods!
If you aren't familiar with The GlobeIn Artisan Box it is a monthly subscription box featuring favorite products from global artisans. Each box is curated around a monthly theme selected by the editor with the aim of helping you experience new and interesting products and cultures. This box was provided complimentary for review and may include affiliate links.
The Box: GlobeIn Artisan Box
Cost: $40 per month
What You Get: Each month, we assemble a themed collection of artisan-made products from around the world and deliver it to you.
Ships to: Worldwide
Shipping Cost: FREE to US, $12 to Canada, $15 International
This month's GlobeIn theme is Spring Clean, and I couldn't be happier about it. I love new seasons, a fresh start, clean houses, and purging old items. All of these things align perfectly with the theme, so I know I am going to love every single item in the box.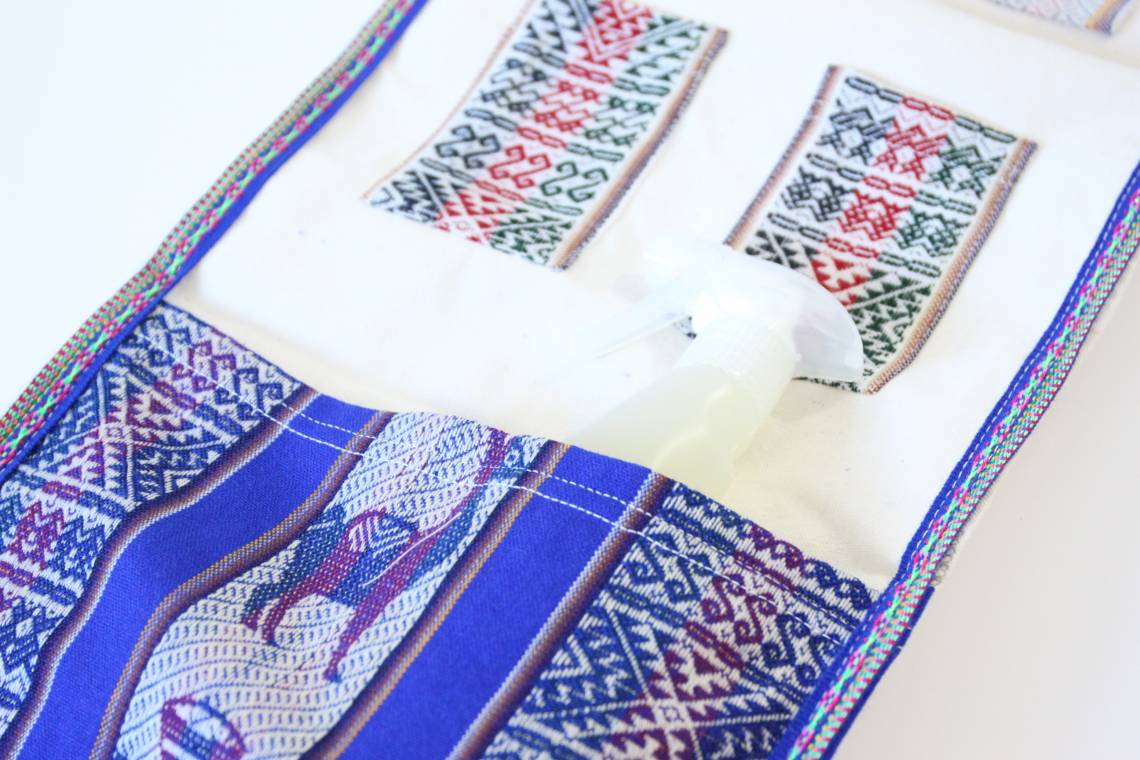 Hanging Wall Organizer, Peru ($30) – I'm a bit of a freak when it comes to organizing. If I could organize all day, every day, I would. This pretty little wall organizer can be used for kitchen gadgets, gardening tools, toiletries or office supplies. I'm not sure where I am going to use it yet, only because I want to use it for all of those things…..I want one for every room.
Kitchen Towel, Turkey ($12) – I absolutely love Turkish towels, I think they are so beautiful. This is a welcome addition to my kitchen towel drawer……..but just like the previous item, I wish I had a few more.
Organic Dish Cloths, India ($10) – My Grandma use to make cloths just like this, and they were, and always will be, my favourite kind of cloth to use. I am SO glad they sent 2 of them.
Fair Trade Surface Cleaner, Ghana/India ($5) – I always have at least one bottle of multi-purpose cleaner on hand. I love anything that multi-tasks. And the fact that this one is made with natural ingredients makes me love it even more. It is a blend of palm and coconut oil. Is there anything that coconut oil doesn't do??
Upcycled Container, Cambodia ($10) – This nifty little container takes the place of the leaf basket we usually receive each month. This will be perfect to store cleaning products in. That's actually a really great idea for all of the baskets I have received from GlobeIn. I could have one under each sink, filled with cleaning products, so I can scrub toilets on a whim.
Thoughts: I had trouble writing this month's GlobeIn review. It actually took me a couple hours longer than it normally does because I kept getting sidetracked. The items we received this month made me want to start Spring cleaning immediately…..so I did…….and the review got put on hold. This month's theme is genius, and I would love to see more subscription boxes adopting a similar theme for their Spring boxes. I honestly can't wait to see what they come up with for the May box.
XOXO
Explore.
Save.
Enjoy!
Sign up for a free account on A Year of Boxes to receive exclusive offers, be added to our monthly mailing list, and much more! We are always adding features to improve the experience for our users, from their valuable feedback!
Join Today!