GlobeIn Artisan Box Review August 2020
GlobeIn Artisan Box is a monthly subscription box featuring handmade, ethically sourced products from makers around the world. The August edition aka the Cold Brew Box invites subscribers to "froth up your favourite milk, steep your favourite herbal tea, or infuse your favourite flavours and cold brews. Anytime is a good time for coffee and tea!" Ain't that the truth?
*They kindly sent us this box for review.
Each GlobeIn Artisan Box is valued around $70 USD (sometimes more) and includes four to five handmade items from artists from around the world. Subscribers can also choose additional products to customize their box.
Subscription prices are as follows (all prices in USD):
1 month — $40
3-month subscription — $38/month ($114)
6-month subscription — $35/month ($210)
12-month subscription –$33/month ($396)
Shipping in the US is $10/month (your first box ships free); shipping to Canada $22/month (your first box ships free); and international shipping is $25/month.
Each GlobeIn Artisan Box comes with a glossy, full-colour brochure with details about each product and the artisans who made it. The August brochure also includes a simple guide to making cold brew coffee at home. Which is perfect for me, since I don't know a thing about coffee, let alone cold brew. (My hubby is the coffee fan in the house so this month's box goes to him.)
Level Ground Trading Medium & Smooth Coffee, Peru ($16)
This generous 300 g/10.5 oz bag o' beans is described as "a sweet, crisp coffee with a bright, citrus-hinted entry, delicate cocoa notes and a clean fruity finish." My hubby hasn't tried it yet so I can't offer anything more than that, but it won't go to waste!
Amira Mug, Morocco ($18)
We have a one-mug-in, one-mug-out policy in the house but I just cleared out several the other day so I'm ahead of the game. It's a great size and would make a pretty vase too. Dishwasher- and microwave-safe.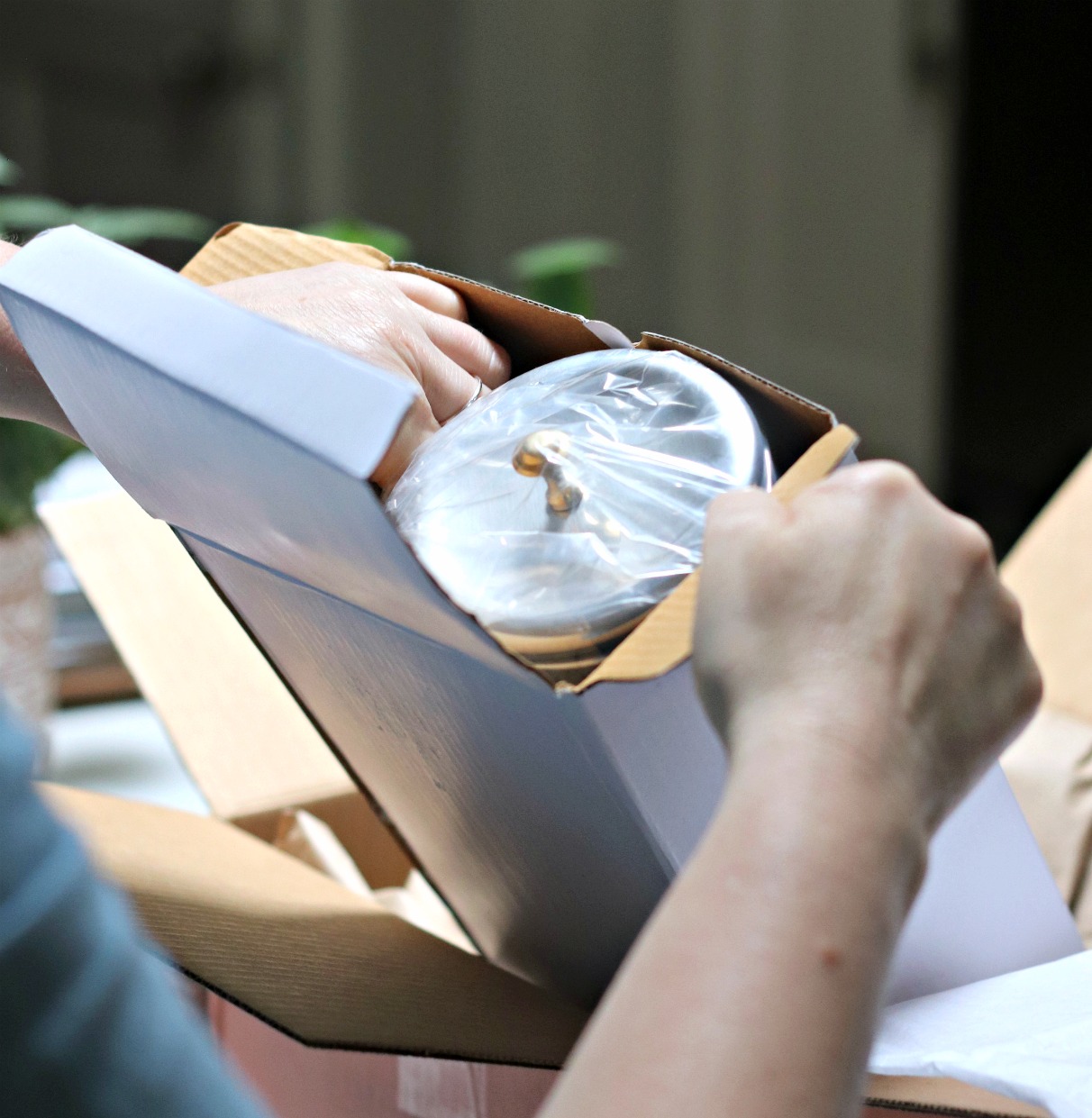 Arctic Stainless Steel Cold Brew Carafe, India ($45)
This handsome cafare has a large cold brew filter inside with a fine mesh that would work well for both coffee and tea. It would be lovely to use for a special brunch or afternoon tea (I'm inspired to plan one now!) but it's not so fancy that it would be out of place for every day.
August's GlobeIn Artisan Box is valued at $79 with three high-quality items (well I can't speak for the coffee but it's organic and fair trade) that make it feel very luxe. Makes a great gift, and one that gives twice since each purchase helps ensure artisans around the world receive fair wages.
What do you think of GlobeIn's Cold Brew Box?
Try Small Things – https://trysmallthings.com
Explore.
Save.
Enjoy!
Sign up for a free account on A Year of Boxes to receive exclusive offers, be added to our monthly mailing list, and much more! We are always adding features to improve the experience for our users, from their valuable feedback!
Join Today!