GlobeIn Artisan Box Review December 2018
GlobeIn Artisan Box is a monthly subscription box featuring handmade, ethically sourced products from makers around the world. Each Premium Box is curated around a theme and for December it's Celebrate. I shared the box with my mom, who agreed to help me show it to you.
*They kindly sent us this box for review.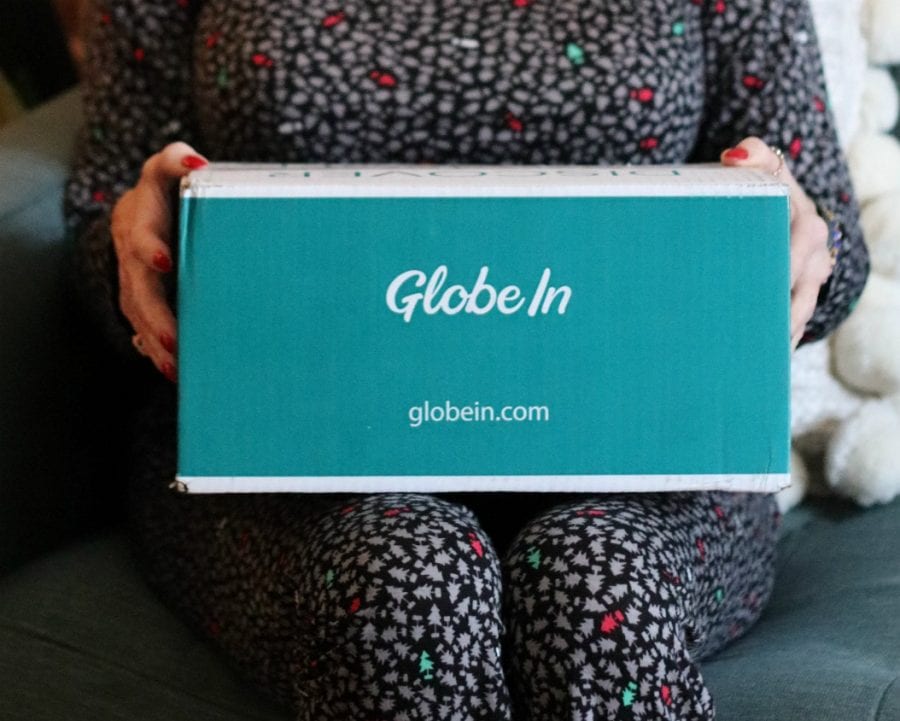 There are two subscription options for the GlobeIn Artisan Box (all prices in USD):
Essential Box ($10 per month): Choose your own products and receive add-on credit to pick your own selection at members-only prices, or receive the surprise item of the month. Shipping in the US is $3/month; shipping to Canada $12/month (your first box ships for free); and international shipping is $15/month.
Premium Box ($40 per month): Each Premium Box is approximately $70 in value and includes 4 to 5 handmade items by artists from around the world. Subscribers can also choose additional products to customize their box. Shipping in the US is $10/month; shipping to Canada $22/month (your first box ships for free); and international shipping is $25/month.
The product guide is a full-colour booklet that introduces subscribers to the makers of each item and suggestions for use.
Yellow Rombo Palm Leaf Basket, Mexico ($15)
Use as gift wrap, to store goodies away from your family in any room, or as a colourful accent piece.
I love handmade baskets so I called dibs on this one. I love the colours, the shape and the lid — perfect for storing cards stamps, stickers and other stationery supplies or tucking the remote controllers out of sight.
Tropical Swirl Martini Glasses, Mexico ($18 each)
Sure to inspire warmth at the very time of year we need it the most–when it's nippy, chilly, and blizzarding outside (brrr). Shake your favorite festive cocktail or mocktail for you and a friend!
My mom was just talking about how she wanted to add some pops of fun in her kitchen and loved these glasses to display behind glass cupboard doors or keep on her kitchen counter. Bonus: the booklet includes recipes for two holiday cocktails — Chocolate Martinis and Champagne Sippers.
Multicolour Handmade Papers Rosette, Nepal ($10)
Hang in a window or above a bed frame to add whimsy to your room, or save as decor for a special event. This new handmade rosette will surely add festive feelings to any room.
I love paper rosettes and this rainbow-coloured one is so pretty. I'll use it for a photo backdrop for some small items and maybe hang it in the window in the kids' room.
Sari Fabric Wraps (set of three), India ($20)
There are multiple tape-free ways to wrap with these 35″ squares, and the upcycled nature of this product means no 2 squares are alike. The beautiful nature of Indian textiles may even leave you inspired to accessorize with the squares as scarves, or bandanas!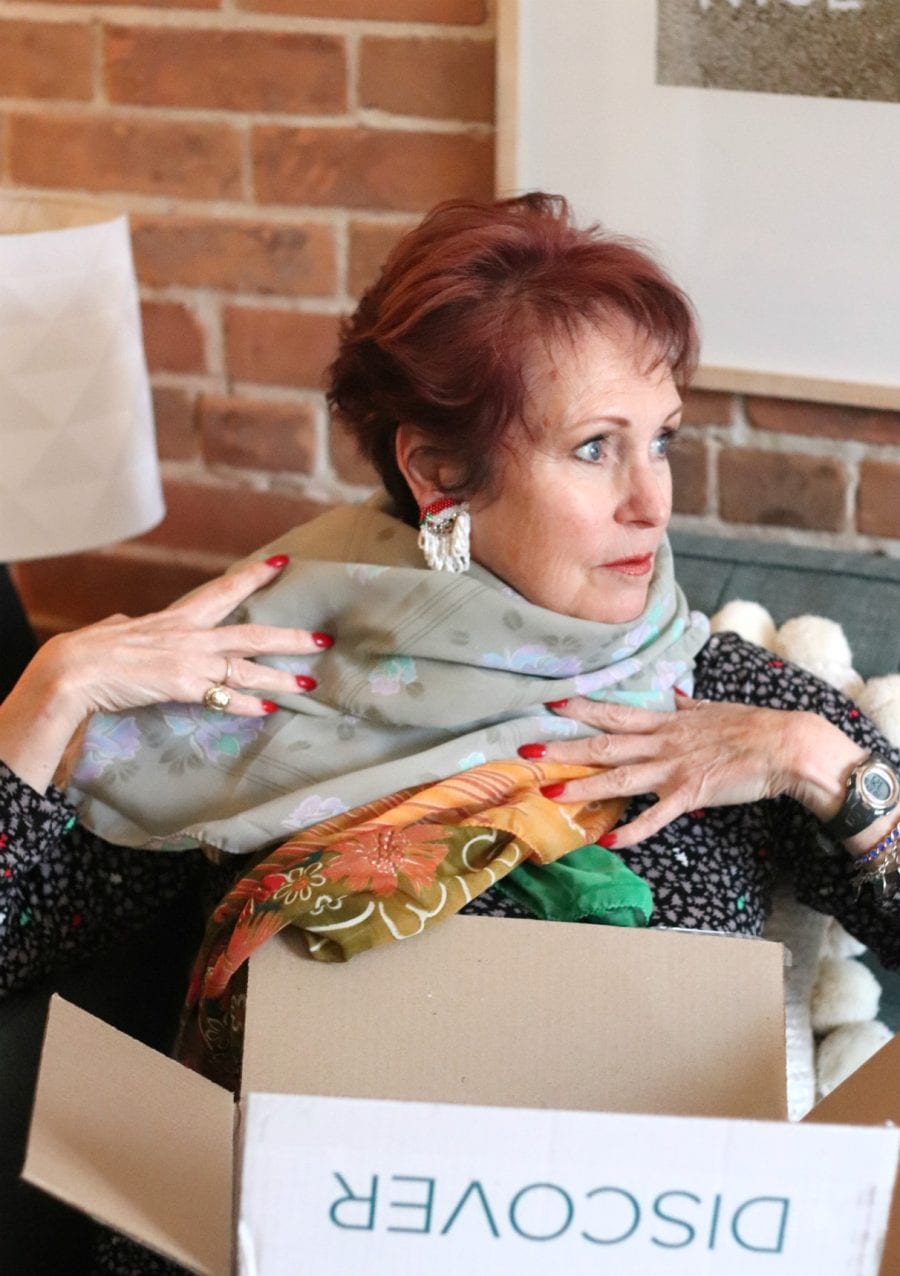 And my mom claimed these wraps straight away. I thought they smelled like mothballs when they first came out of the package but they're probably easy enough to freshen up — maybe stored with some cedar or lavender sachets?
I think the GlobeIn Artisan Box is a wonderful idea, offering a chance to be introduced to  unique, handmade items that support the livelihoods of makers around the world. And if I was in the US where shipping was more affordable, I could see myself subscribing and gifting boxes. I've looked at past boxes here and see many items that I'd love to have for myself or give to others and I think they're curated with a lot of thought and care.
Each of the items in the December box arrived in perfect condition, all carefully wrapped and tagged.
Try Small Things – https://trysmallthings.com