GlobeIn Artisan Box Review July 2016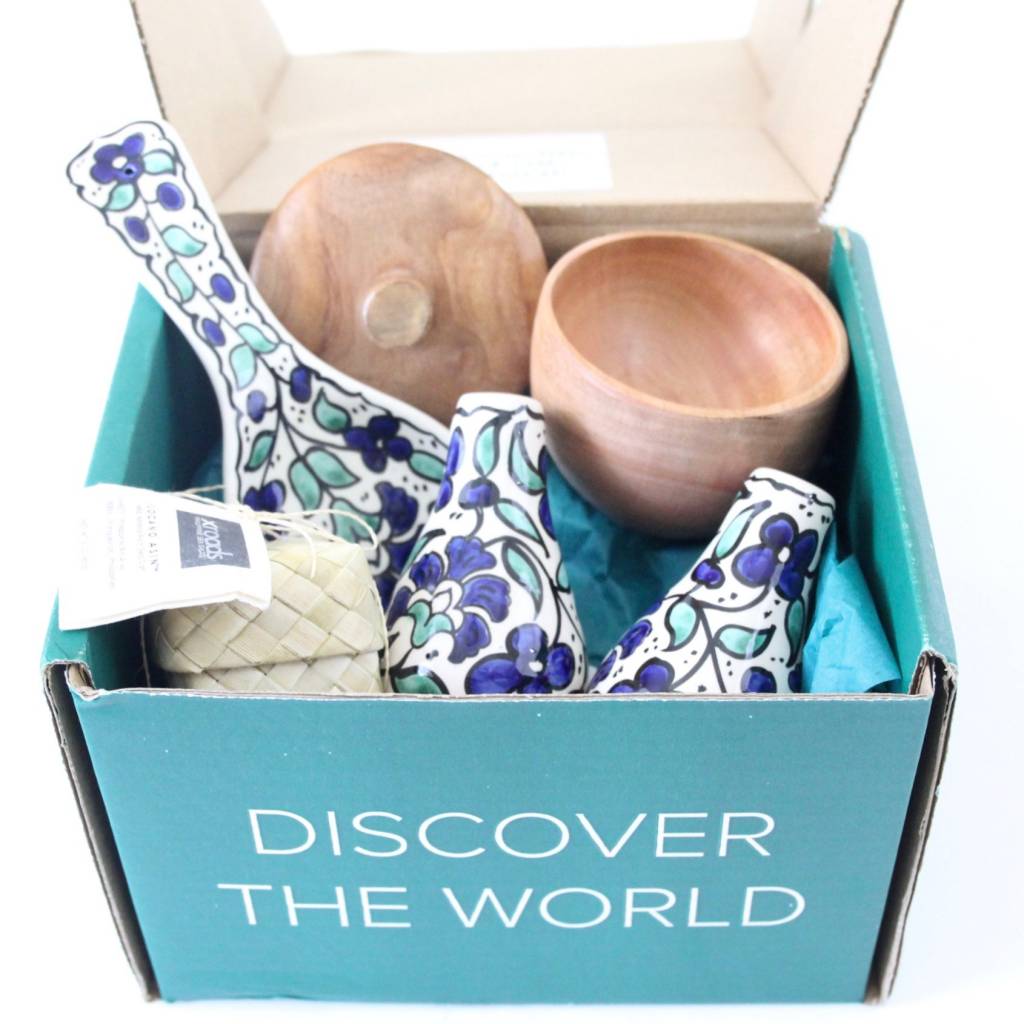 GlobeIn Artisan Box Review July 2016
GlobeIn Artisan Box Review July 2016 – GlobeIn is a box you NEED to know about. It's one of those boxes that came on the market quietly. Well, maybe not quietly, but they certainly didn't make a huge splash right off the bat. I myself wasn't even to0 thrilled with them at first. I was use to all these glitzy, lifestyle boxes full of high-end consumer goods. I didn't think a handmade box was really going to stack up. But…….I'm here today, telling you that I made a big mistake. I should have been paying attention to this box from the beginning, because it is now one of my all-time favourites.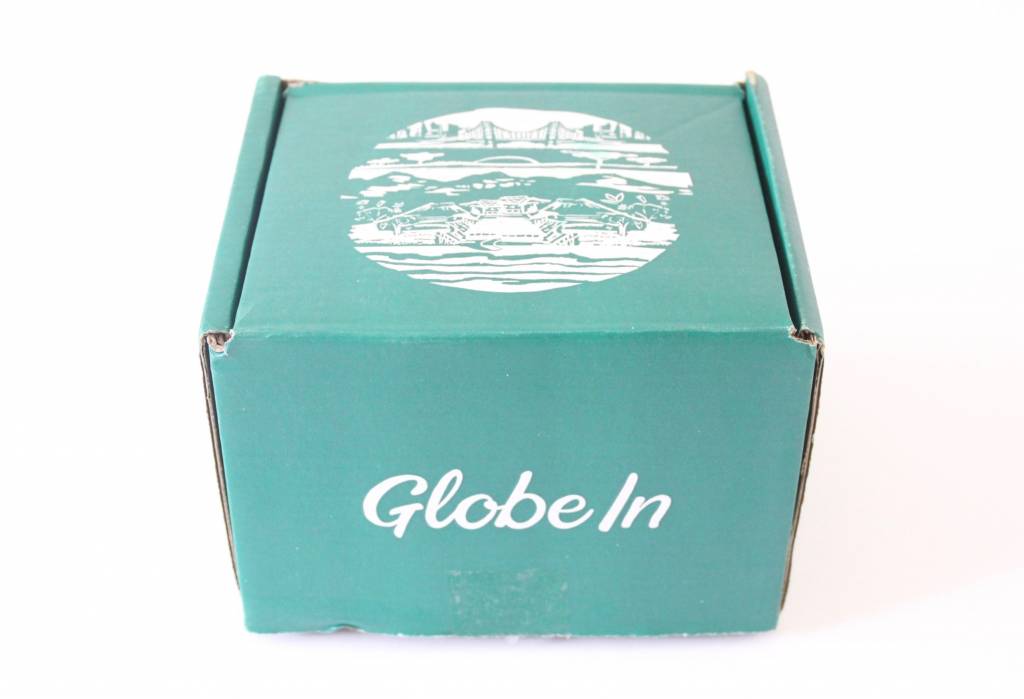 If you aren't familiar with The GlobeIn Artisan Box it is a monthly subscription box featuring favorite products from global artisans. Each box is curated around a monthly theme selected by the editor with the aim of helping you experience new and interesting products and cultures. This box was provided complimentary for review and may include affiliate links.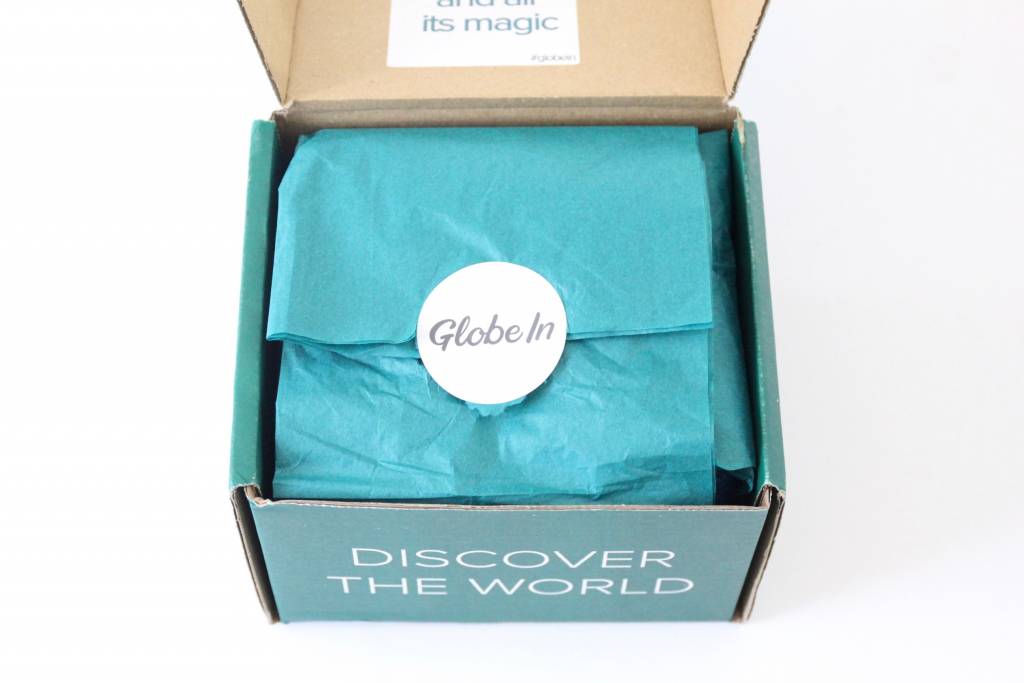 The Box: GlobeIn Artisan Box
Cost: $40 per month
What You Get: Each month, we assemble a themed collection of artisan-made products from around the world and deliver it to you.
Ships to: Worldwide
Shipping Cost: FREE to US, $12 to Canada, $15 International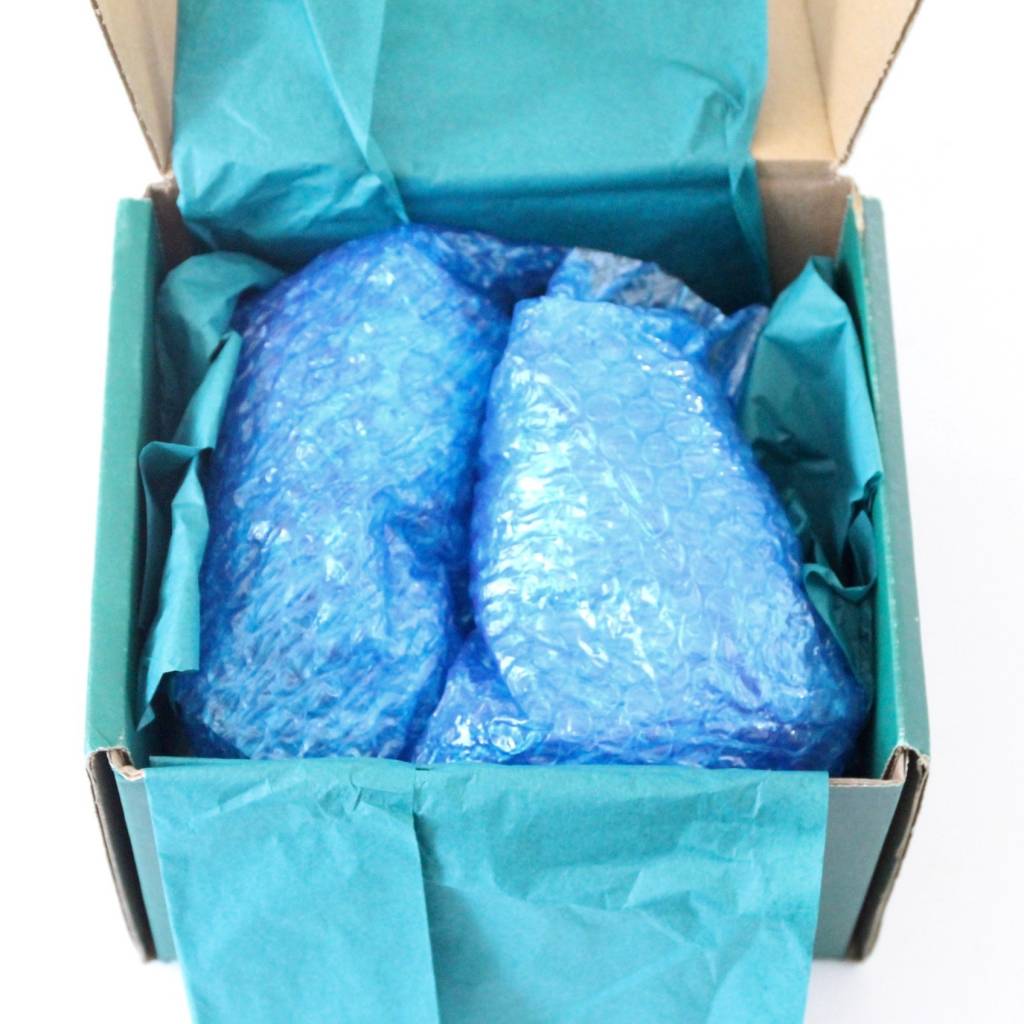 GlobeIn Theme – July 2016
This month's GlobeIn theme is "Savour" and it's all about, you guessed it, food! Maybe not edible items exactly, but more like tools, and accessories. I'm already a huge fan, but that should come as no surprise. If I could be in my kitchen all day, every day, I would be a happy camper.
GlobeIn says "the food's got to be good, and the senses must be pleased". The items in this month's box come with a message for the senses: to taste, see, and relish, to hear, touch, and twang, to sniff, zing, and essence – to mmmmmmm…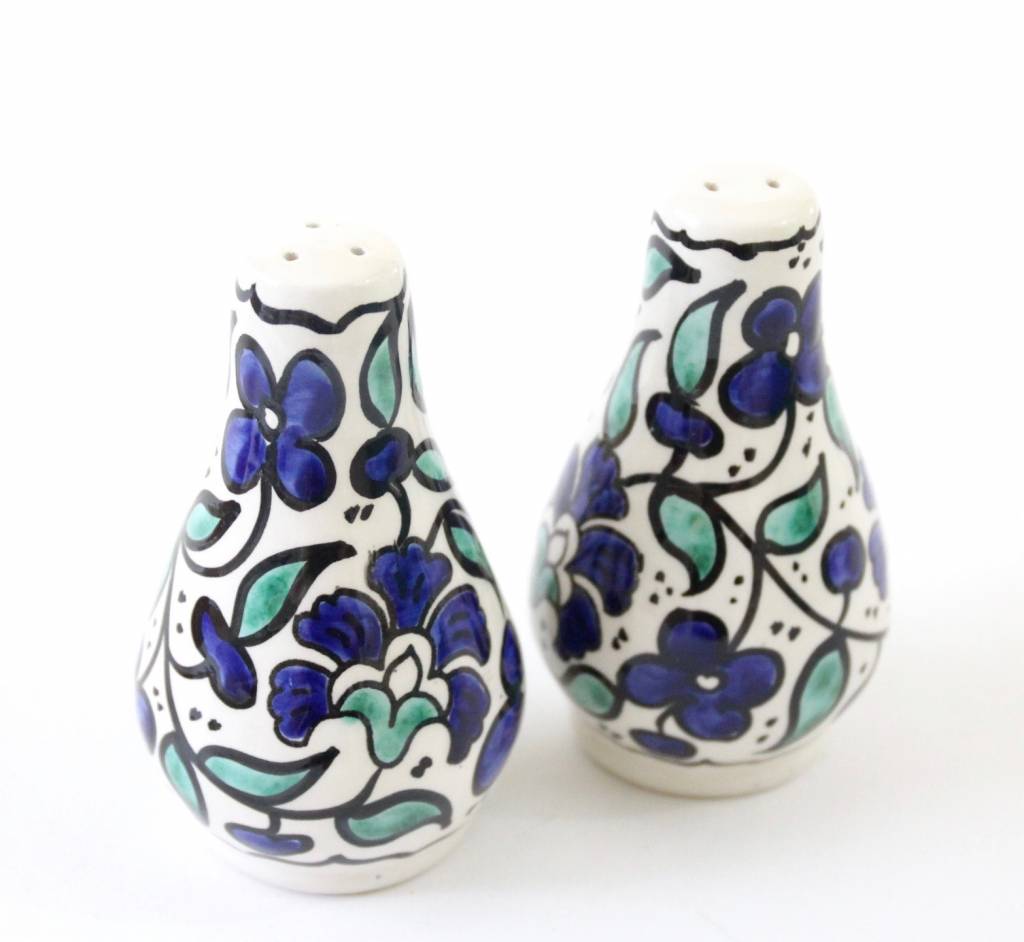 Salt & Pepper Shakers (Palestinian Territories)
Salt & pepper add flavour to your food – your new hand-painted ceramic shakers are here to add flavour to your table. Their ornate floral design is an aesthetic staple of Palestinian heritage curlicuing its way through mosques, homes, clothing—and many thousands of years.
Believe it or not, I don't own salt and pepper shakers. I use the ugly old plastic containers they come in at the store. So these little beauties have definitely stepped up my salt & pepper game. AND……the pattern on them is amazing. I recently reviewed the Benefit Basket and we reviewed the most gorgeous little heart-snapped dish that just happens to have the same pattern on it. Be still my little floral living heart.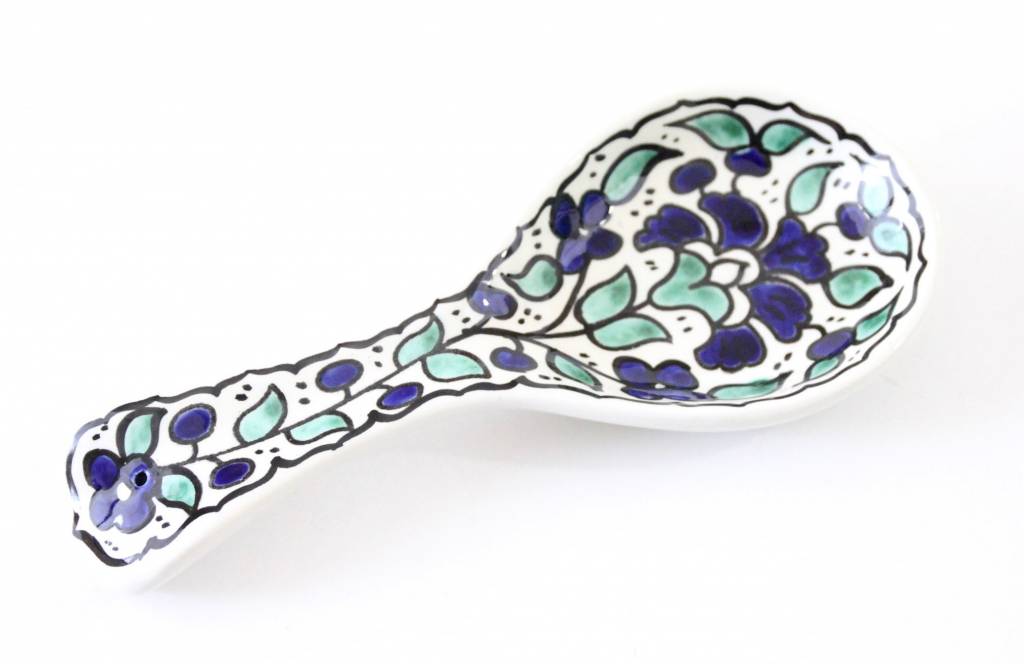 Ceramic Spoon Rest (Palestinian Territories)
Situate on your stove or countertop for a splash of Middle Eastern flare and save those surfaces from drippy spoons you're not quite ready to toss in the sink just yet. 
Wow, another item I don't yet own, and one that I ALWAYS need. This is so great. I always use a plate for my drippy spoons, and this is so much better than a plain ol' little white plate. I can't get over this pattern, it is just too pretty.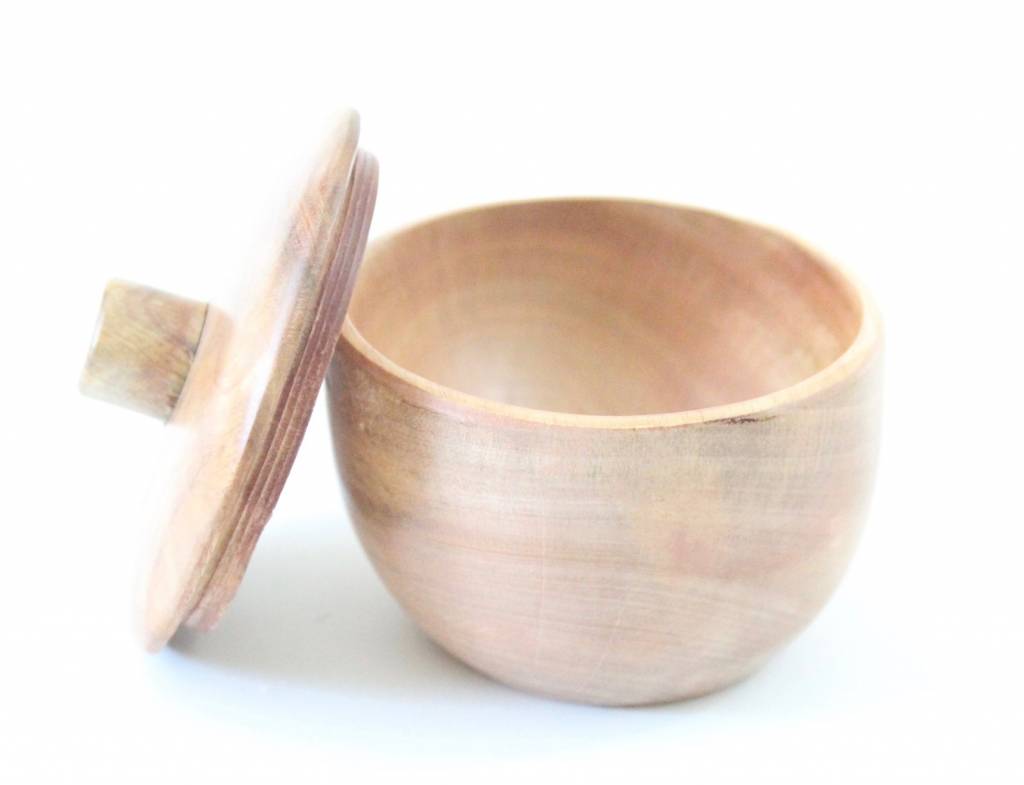 Neem Wood Spice Bowl (India)
Your new spice bowl hails from India, heart of the ancient spice trade. You can fill it with your favourite spice, a meal specific spice, or after-dinner mints. 
Now that I've started spending more time in the kitchen, spice is my new best friend. That and the fact that Vegans need to be very comfortable with spices; it's how we make dishes taste like their non-vegan versions. Therefore, I feel like this little dish will be used a lot.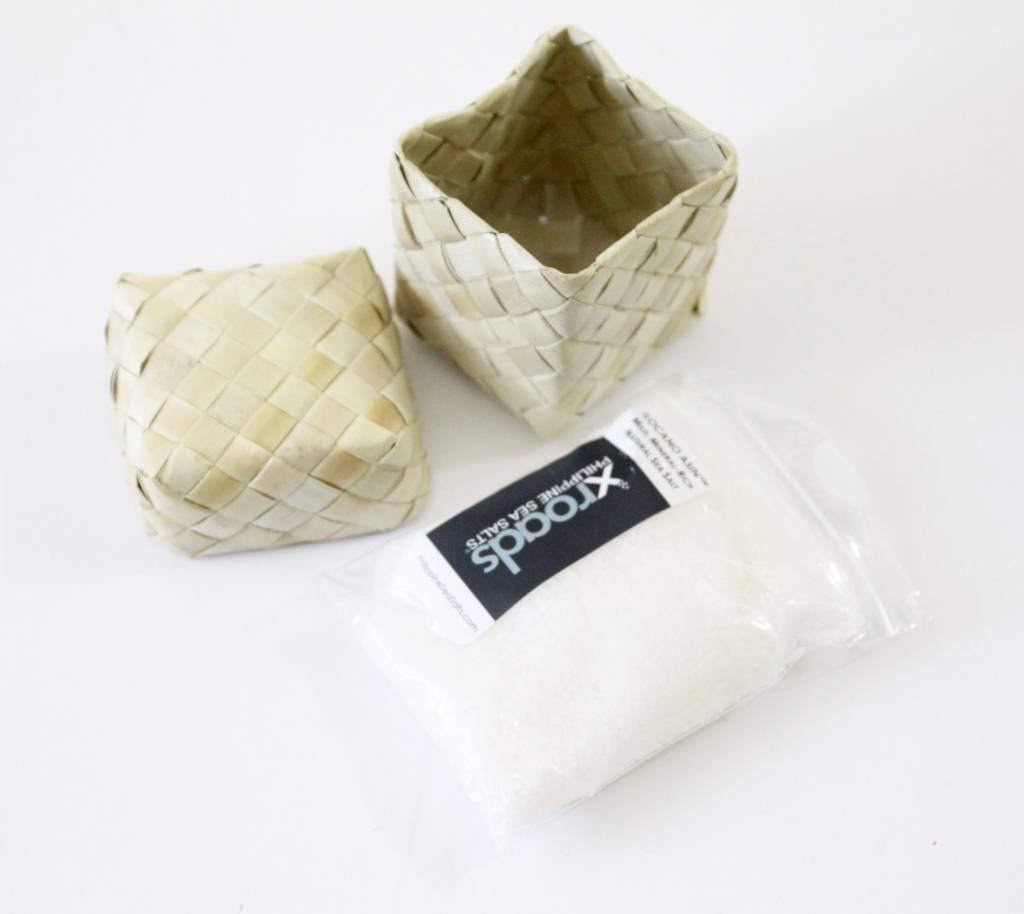 Ilocano Asin Sea Salt (Basket Substitute)
Just a dash of salt, and suddenly your food has so much more to say! A vital mineral for the body, salt adds the exclamation point to any dish, emphasizing every nuance of flavor. Whether savory or sweet, give your food a boost—use for grilling, roasting, and finishing.
GlobeIn recently started offering "basket substitutes" which means they include a different item in place of the regular Palm Leaf Basket. This month we received a wonderful little package of sea salt. I don't use regular salt anymore, so this is a perfect substitute for me personally. However, I do love my Palm Leaf Baskets, and always get a little sad when I don't see them in the box.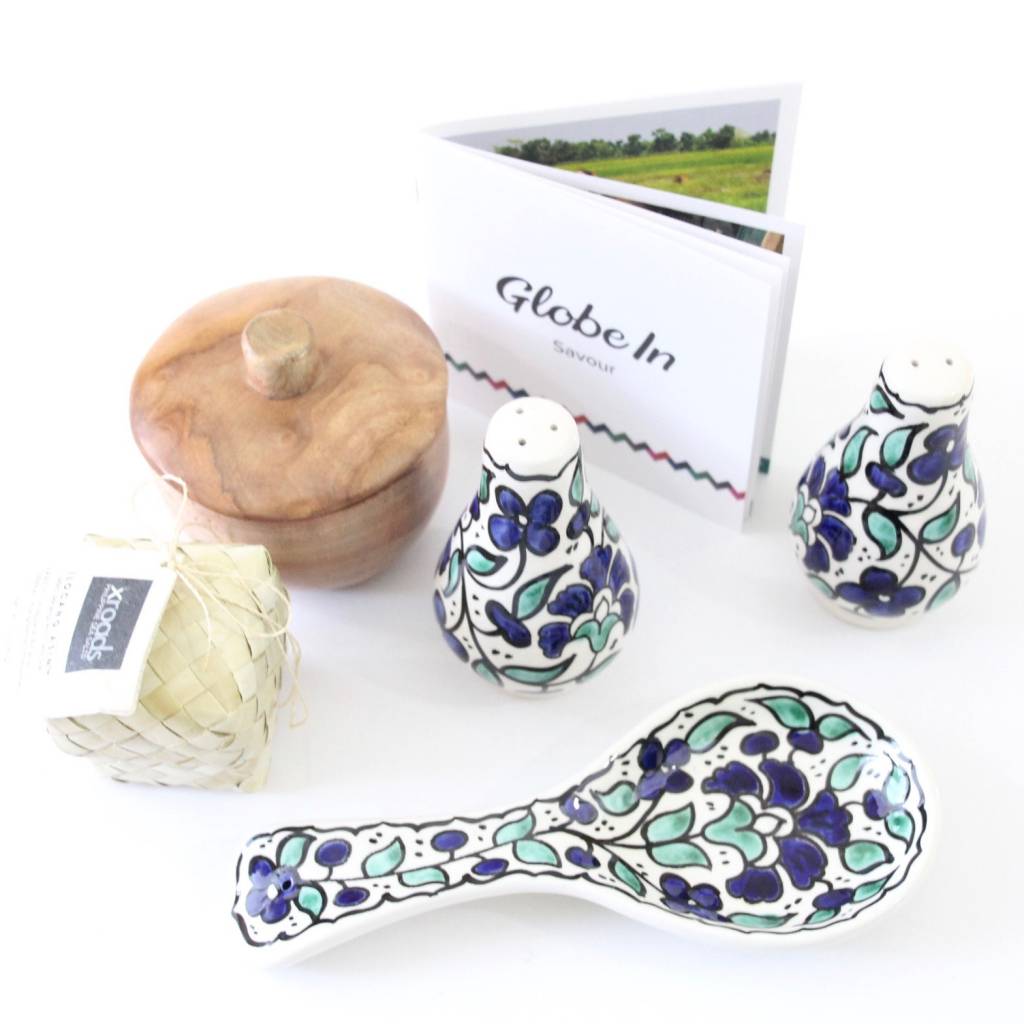 GlobeIn Artisan Box Review July 2016 – Final Thoughts
How can you not love this box! I am probably one of their biggest fans, and always will be. I can't believe I didn't pay more attention to them when they first came on the market. I was definitely missing out, but at least I'm not anymore. I have REALLY enjoyed the last few month's. Their themes have been pretty amazing, and this month's is no exception. I received 2 really awesome kitchen accessories that I didn't yet own. The salt & pepper shakers, and the spoon rest will make my cooking experiences a lot more enjoyable.
XOXO
Explore.
Save.
Enjoy!
Sign up for a free account on A Year of Boxes to receive exclusive offers, be added to our monthly mailing list, and much more! We are always adding features to improve the experience for our users, from their valuable feedback!
Join Today!