GlobeIn Artisan Box Review November 2016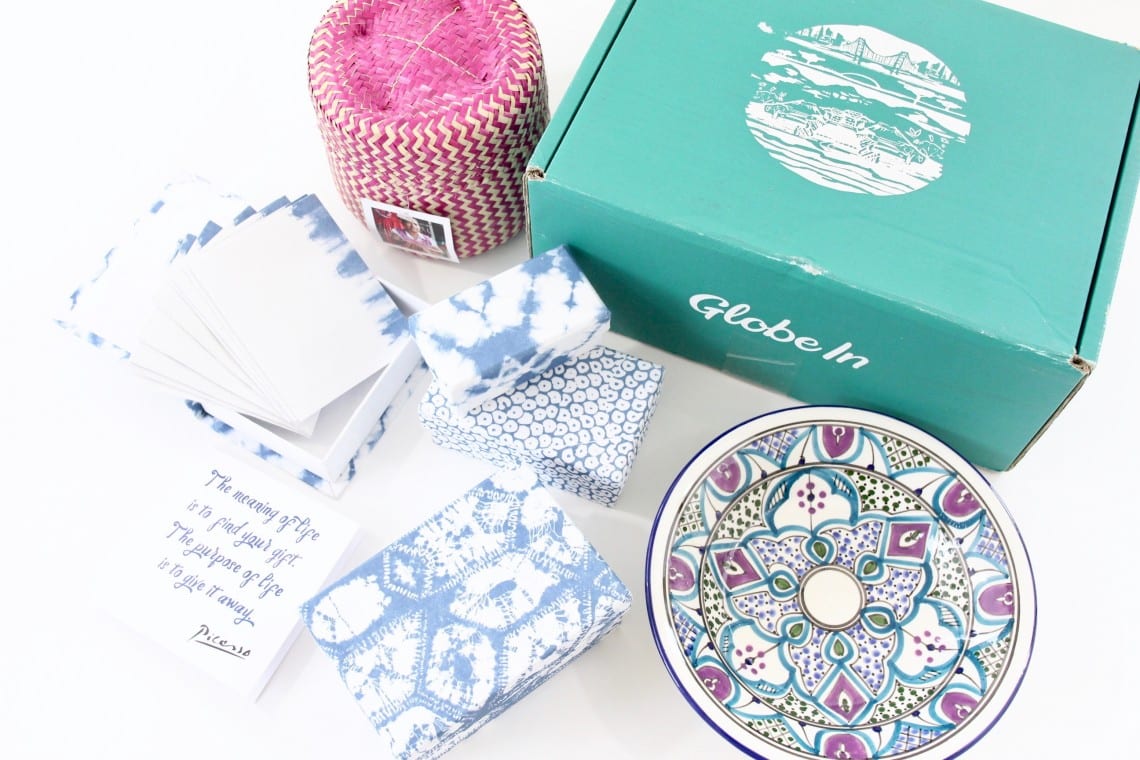 GlobeIn Artisan Box Review November 2016
It has been a great month for GlobeIn reviews! I am one happy girl. Not only did I get to review their Limited Edition Entertain Box, but I also got to review the November Benefit Basket. I loved both boxes, of course, and already know I am going to love the November Artisan Box. I can't remember the last time I received something from GlobeIn that I didn't like. You should see my kitchen, it is decked out with beautiful GlobeIn goods…..it makes me so darn happy.
GlobeIn Details
If you aren't familiar with The GlobeIn Artisan Box it is a monthly subscription box featuring favorite products from global artisans. Each box is curated around a monthly theme selected by the editor with the aim of helping you experience new and interesting products and cultures. This box was provided complimentary for review and may include affiliate links.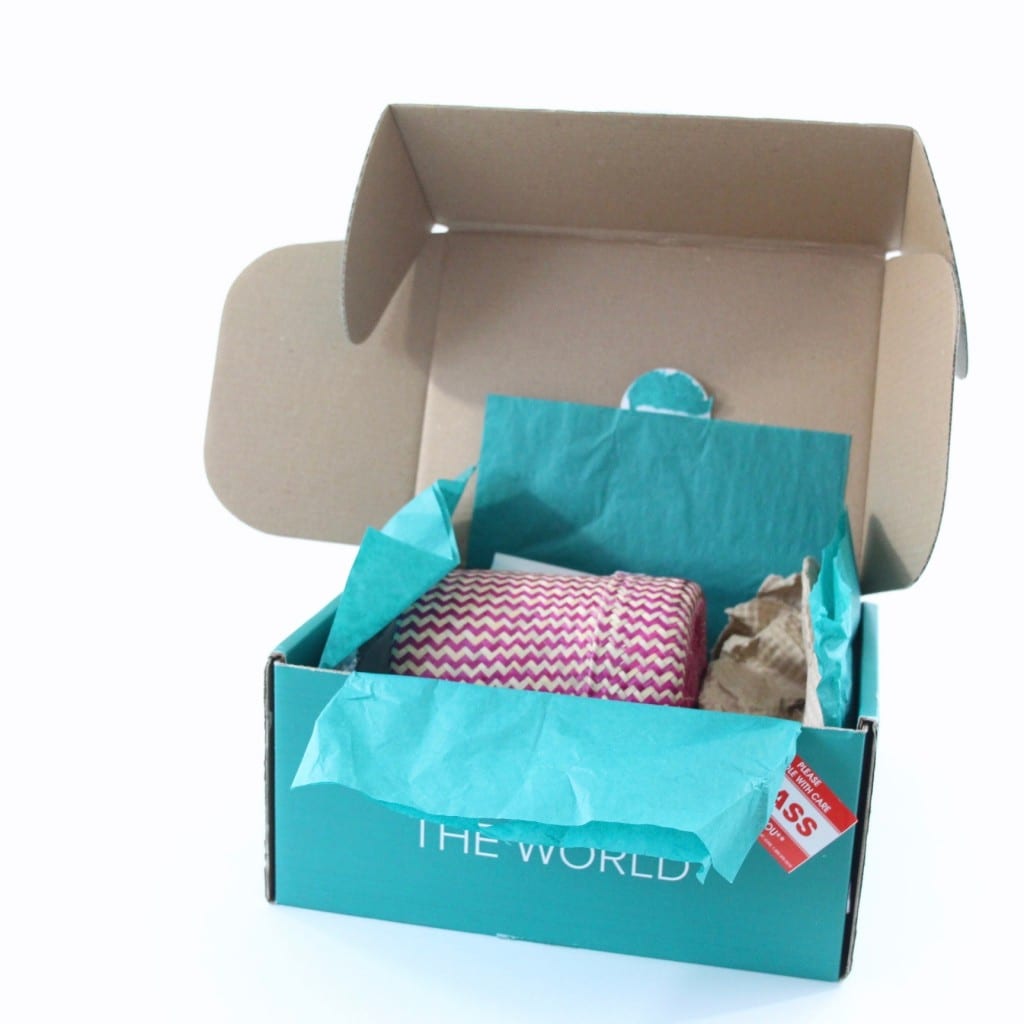 The Box: GlobeIn Artisan Box
Cost: $40 per month
What You Get: Each month, we assemble a themed collection of artisan-made products from around the world and deliver it to you.
Ships to: Worldwide
Shipping Cost: FREE to US, $12 to Canada, $15 International
November Theme
The theme for the November Artisan Box is Giving. Here is what they have to say about it:
Whether it's passing your new serving dish around the table, packaging something inspired into your new gift box, or placing your thoughtfully inscribed new gift cards into the mail, we invite you to enter the season of giving with an outstretched hand.
I always let myself look at one spoiler, and this month I just happened to see the serving dish. Are you kidding me? A gorgeous, handmade serving dish, right before the holidays…..could it be any more perfect!
CERAMIQUE SERVING DISH – LE SOUK, TUNISIA
Your mesmerizing new serving dish comes from Nabeul, a city on the Mediterranean coast and the center of Tunisian pottery. Suggested use: Fill with a heaping platter of something hot and delicious.
I have big plans for this dish. We make a lot of spaghetti around here, so this will be used for pasta on a regular basis. I can't wait!!! I want four more of them.
OFFER BOX – CRAFT BOAT AND TRIBE ALIVE, INDIA
Suggested use: Offer something special to a special someone. Amp up the specialness with this thoughtful packaging!
I love that they call these Offer Boxes. My immediate thought was to use them as storage in my office, but I like the idea of using them as gift boxes much better.
WISHING CARDS – CRAFT BOAT AND TRIBE ALIVE, INDIA
Paper comes from trees, right? Often, but in the town of Sanganer, near Jaipur, a small community of artisans is keeping alive the region's age-old tradition of making this familiar product from recycled cotton pulp. Suggested use: Connect with the ones you love and wish them well with an (eco) friendly note!
These cards are absolutely gorgeous. I like to keep a stack of blank cards on my desk. I use them every so often as thank you cards for my customers.
PALM LEAF BASKET – GLOBEIN, MEXICO
You all know how I feel about these so I don't need to tell you again. I can never have too many of these. They are gorgeous, and useful!
GREETING CARD
Lastly we have a pretty little greeting card. We also received a card like this in the Limited Edition box. I wonder if they will be including these on a regular basis? I hope so.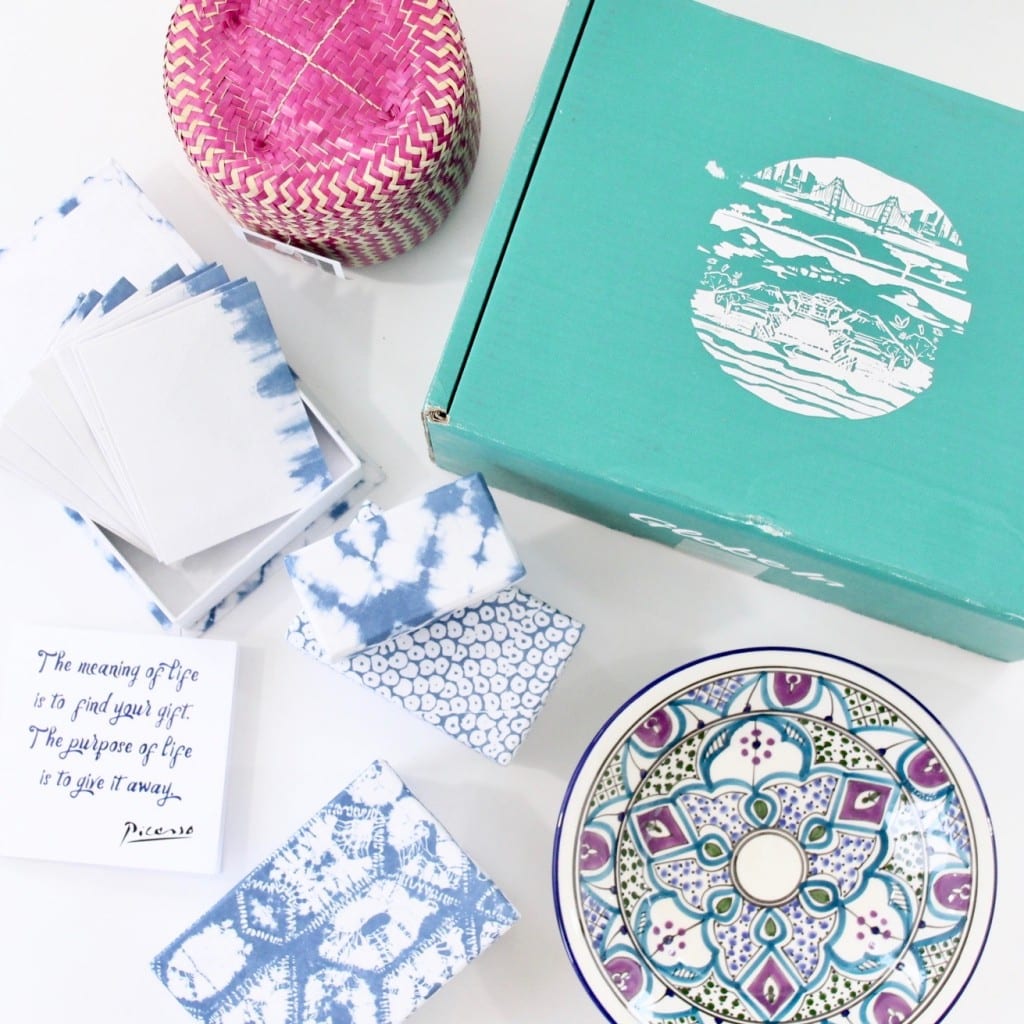 GlobeIn Artisan Box Review November 2016 – Final Thoughts
I don't have to tell you that I love this month's Artisan Box because you probably already know that. GlobeIn gets me every time. They continue to put together amazing boxes full of gorgeous items. I probably sound like a broken record when I talk about this box because I say the same thing month after month. I love this box, I am obsessed with this box, the items are gorgeous, I wouldn't be able to find them at the store, blah, blah, blah….but its all true, and I am here to tell you exactly how I feel. GlobeIn has my heart and they always will.
XOXO
Explore.
Save.
Enjoy!
Sign up for a free account on A Year of Boxes to receive exclusive offers, be added to our monthly mailing list, and much more! We are always adding features to improve the experience for our users, from their valuable feedback!
Join Today!