GlobeIn Artisan Box Review October 2021: The Graze Box
GlobeIn Artisan Box is a monthly subscription box featuring handmade, ethically sourced products from makers around the world. Each month subscribers can choose from a selection of boxes curated around a theme. They kindly sent us this box for review.
Today we're having a peek at my October GlobeIn box. This is one I have been reviewing on and off for a number of years. They always have a great selection of boxes to choose from but the one I received this month is one I've specifically had my eye on. I'm excited to share it with you.
Subscription Details
Each GlobeIn Box is valued at $70 to $150 USD and usually includes four to five items. Subscribers can also choose additional products to customize their box.
Subscription prices are as follows (all prices in USD):
3-month subscription — $40/month ($120)
6-month subscription — $37/month ($222)
12-month subscription –$35/month ($420)
Shipping in the US is $10/month (your first box ships free); shipping to Canada $22/month (your first box ships free); and international shipping is $25/month.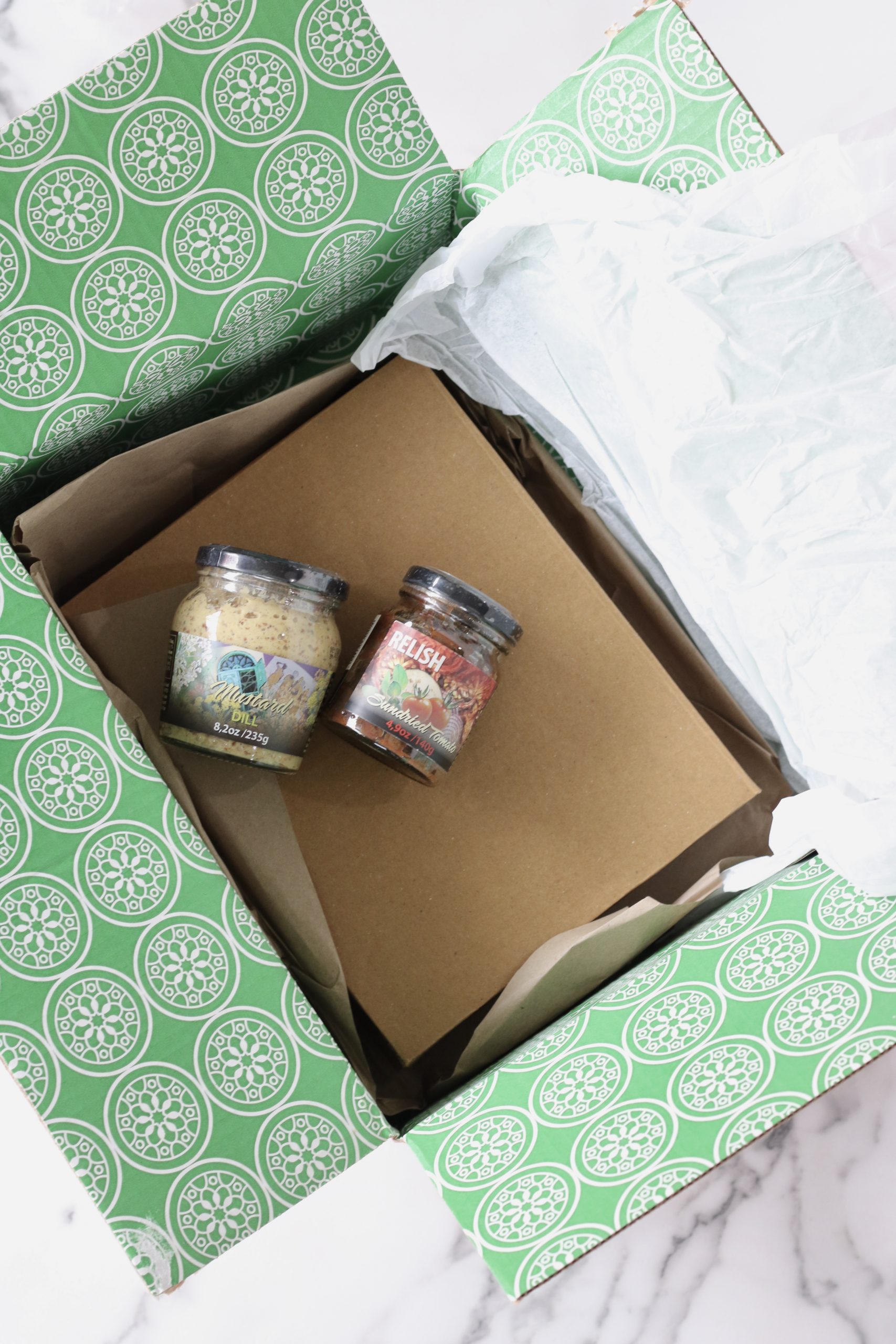 Here's a closer look at our October GlobeIn box….
The Graze Box
There's nothing more fun than surprising loved ones with a charcuterie party! The Graze Box was curated for you to host an outdoor affair that will get people excited to be reunited. Use the artisan-made charcuterie board which is perfect to slice and serve your favorite finger foods. The cheese knives are perfect to spread the sundried tomato serving relish and sprinkle the semi-grain mustard with dill, the perfect condiment that will add the ultimate flavor. Enjoy!
Charcuterie Board with Cheese Knives from India
First up we have this beautiful Charcuterie Board complete with slide-out tray. Made in India by 36 year old Talib, it is the perfect item to have on hand as we head in to the holidays.
It is accompanied by a set of Cheese Knives which can be found in the pull-out tray. This little set is the perfect size for a small gathering, or maybe even for myself. I have been known to make myself a vegan Charcuterie board for dinner every now and then.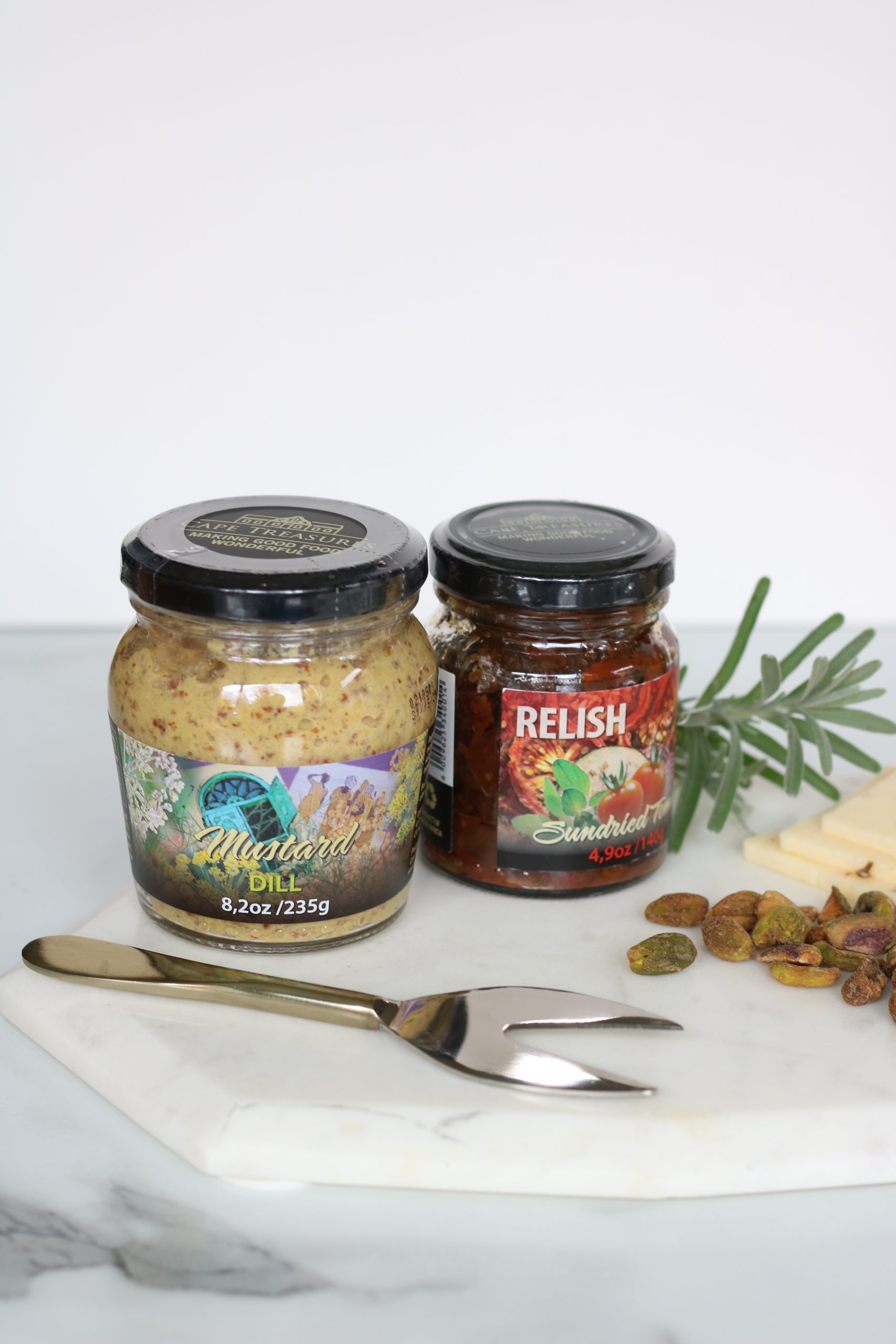 Semi-Grain Mustard & Sundried Tomato Relish
To go with our new Charcuterie Board we have some mustard and relish. I've never had a sun-dried tomato relish before but it sounds AH-MAZING. The perfect topping for crackers and vegan cheese. And….I'm thinking the mustard will be lovely on top of crackers and vegan pepperoni. I feel the need to make myself a charcuterie board ASAP.
GlobeIn Artisan Box Review October 2021 – Final Thoughts
My GlobeIn review boxes are always a surprise as the GlobeIn team picks them out for me. I never know what to expect, which is half the fun. And, I'm happy to report that so far they have done a great job with my selections. I've had my eye on The Graze Box for a little while now and am very excited that it arrived prior to the holidays. I also appreciate the fact that they included such lovely condiments to go with my new board. If you are looking for gift ideas this is a great one!
-AYOB Sarah