GlobeIn Benefit Basket Review December 2016
GlobeIn Benefit Basket Review December 2016
Ummm……how excited am I! I get to review another GlobeIn Benefit Basket! GlobeIn has not one, not two, but three subscription options to choose from…..and I love them all! I honestly couldn't pick one over the other. Well, maybe I could. The Artisan Box includes the most items, so obviously I would pick that one if I had to choose my favourite. But at the same time, the Benefit Basket has included some really amazing products lately. I take it back……I can't choose just one. I want them all!!
GlobeIn Details
If you aren't familiar with the GlobeIn Benefit Basket it is a monthly subscription box featuring favorite products from global artisans. Each month, they deliver one delightful handcrafted good nestled inside their signature, handwoven basket. This box was provided complimentary for review and may include affiliate links.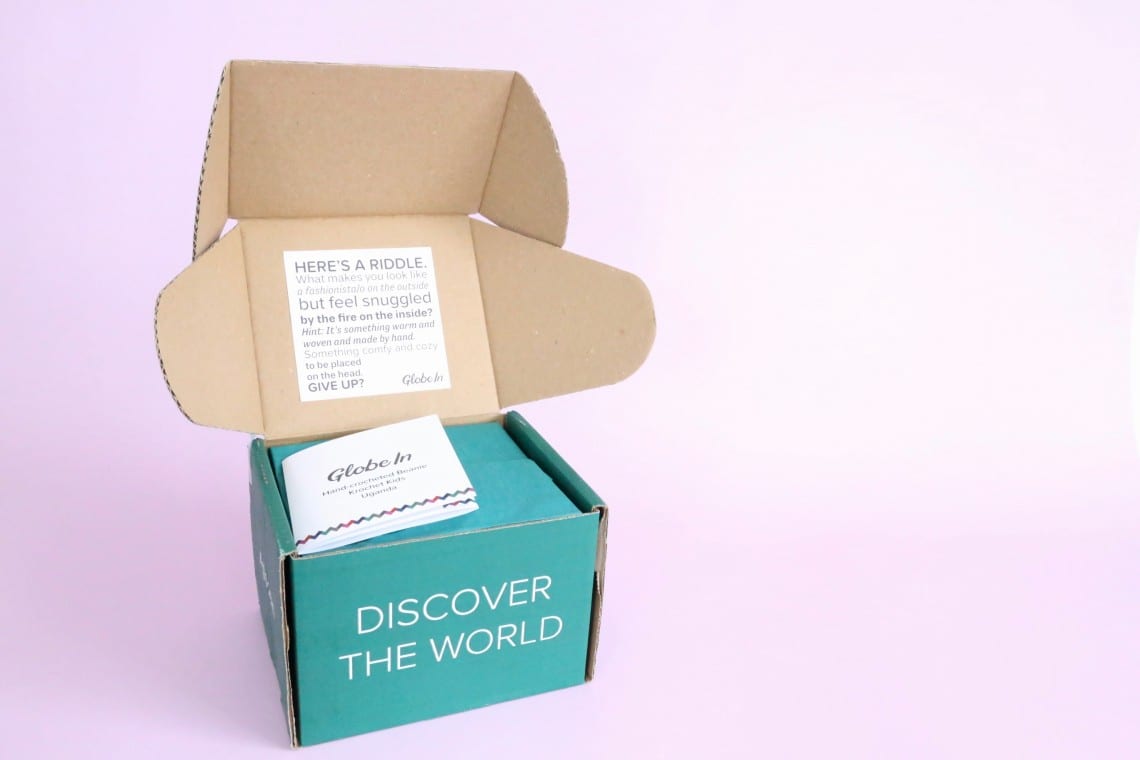 GlobeIn pretty much nails it every time. I don't know how they do it, but every single one of their boxes are awesome. If I HAD to choose one box to review for the rest of my life (only one) I sometimes think it would have to be GlobeIn.
GlobeIn Signature Palm Leaf Basket Oaxaca, Mexico
This will ALWAYS be my favourite part of the subscription. Their signature palm leaf basket comes with both the Benefit Basket Subscription and the Artisan Box Subscription. Best invention ever. I love this thing!! They keep me organized.
Hand-Crocheted Beanie – Krochet Kids Uganda
Yup, pretty much the perfect item for a December box. How can you not love this beanie! It's cute, it's soft and it's stylish. It makes me think that they should do a limited edition winter Accessory box…..how great would that be!
And…..I love the idea behind the company that makes these gorgeous items. Krochet Kids focuses on empowering women. They believe that when the lives of women improve, the lives of their families and vitality of their community improves as well.
GlobeIn Benefit Basket Review December 2016 – Final Thoughts
You seriously can't go wrong with a GlobeIn subscription. Whether it be for yourself, or a gift, it's a win-win situation. You get GORGEOUS handmade items delivered to your door every month, and you support global artisans and wonderful companies such as the one featured in this month's basket. The definition of perfection.
XOXO
Explore.
Save.
Enjoy!
Sign up for a free account on A Year of Boxes to receive exclusive offers, be added to our monthly mailing list, and much more! We are always adding features to improve the experience for our users, from their valuable feedback!
Join Today!