GLOSSYBOX Mother's Day Limited Edition Box 2018
GLOSSYBOX is a monthly beauty subscription box filled with beauty essentials for you to discover. Every month, receive 5 deluxe to full size beauty products that have been handpicked from around the globe in a beautiful keepsake box! They kindly sent us this box for review.
Subscription Details
When you sign up for a GLOSSYBOX subscription you can choose from the following options:
monthly subscription
3-month subscription
6-month subscription
12-month subscription
Every month you will receive a selection of five beauty treats that include niche, high-end, and emerging brands.
They source products from all over the world—to bring you the absolute best in beauty. With over 400 brands in their repertoire.
Inside each box, they provide you with a detailed description card with tips and tricks on how to use the products included.
To make sure your box fits your needs, fill in the beauty profile when you sign up. Update it when your personal style evolves, and they will customize the products sent to you accordingly.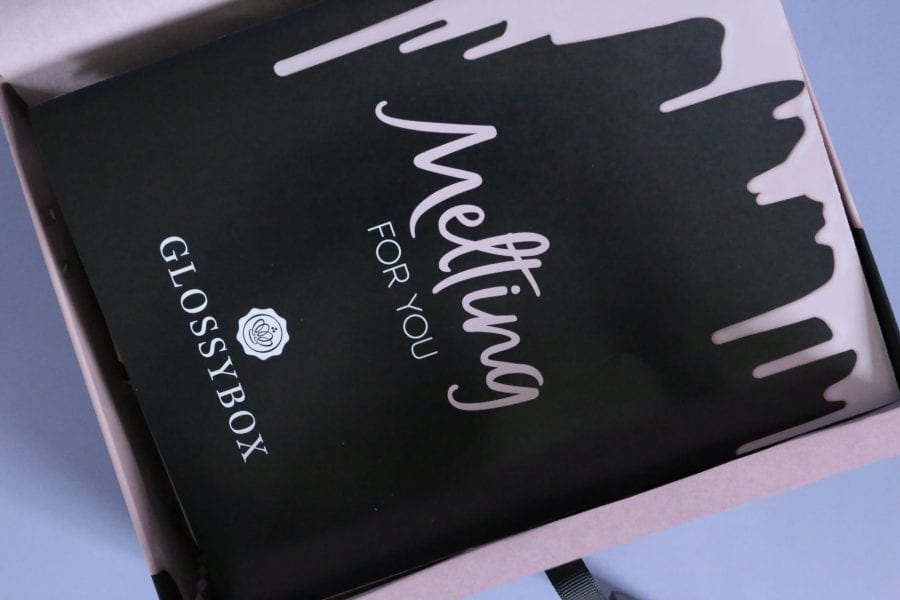 Today is an exciting day. We get to review the Limited Edition Mother's Day box from GLOSSYBOX! Limited Edition boxes always feel like a special treat. I love knowing that they are only available for a limited time and after that you won't be able to get them again. Maybe it's FOMO or maybe it's just that LE boxes have a reputation for being amazing…..either way I'm SO glad I got my hands on one of these.
Here's a closer look……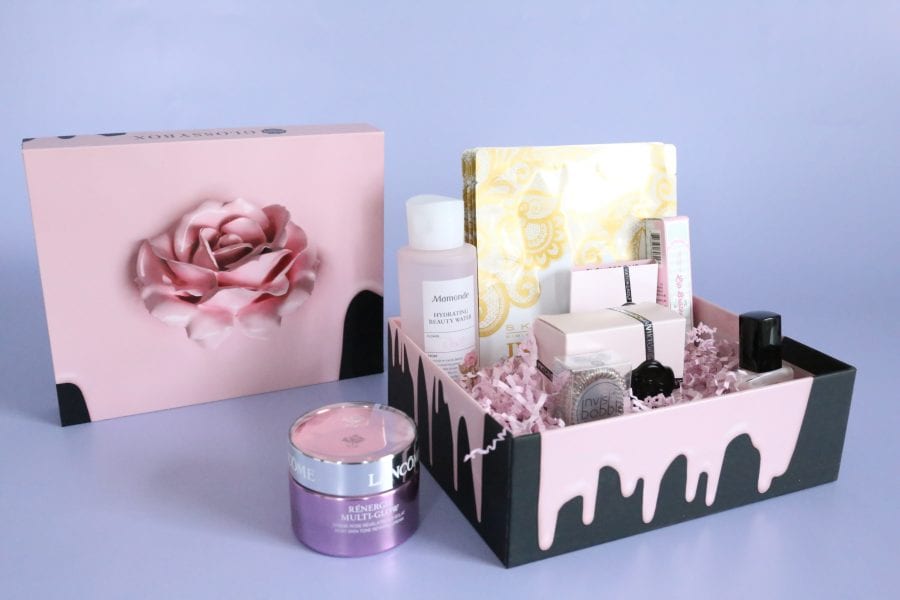 Limited Edition Mother's Day Box Details
Get your Mother's Day shopping done early this year with our perfectly-packed special edition box. Filled with a bevy of giftable beauty goodies from classic brands, Lancôme and Viktor & Rolf, as well as K-Beauty fave, Mamonde, our Melted Rose Box is a no-fail gift for your spectacular mom.
Viktor & Rolf Flowerbomb Soap
This luxurious bath soap, which captures the cult-favourite scent from the in-demand fashion house is a veritable explosion of flowers. Comprised of an olfactive bouquet starring samba jasmine, centifolia rose, and osmanthus, the Flowerbomb fragrance is warm, spicy, salty, sweet and everything in between. You will also enjoy a delectable pint-sized, but powerful fragrance vial, perfect for those moms who haven't experienced the beautiful scent of this juice yet.
Oh my goodness!!! This just happens to be a personal favourite. Flowerbomb is the most beautiful, addicting scent. It's absolutely perfect for a Mother's Day box because it's a timeless scent that will appeal to women of all ages.
Lancome Renergie Multi-Glow
Because everything is better in pink, this rosy-hued facial moisturizer with a unique red berry extract, visibly plumps skin. Promising 24 hours worth of a glowing, radiant complexion, even for those with sensitive skin, this melt-in moisturizer also helps improve overall texture over time.
Lancome is a timeless classic. Just like Flowerbomb, it is perfect for a limited edition box given it's reputation and classic nature. This is another product women of all ages will appreciate.
Mamonde Hydrating Beauty Water
Roses are a sign of beauty and this softening toner is packed with them. Featuring the extract from 100 percent USDA Certified, hand-picked organic Damask roses, this delicate essence helps balance and refresh all skin types.
Here we have a gorgeous bottle of beauty water. Do you see the theme? Everything about this box screams timeless beauty.
Skinn Cosmetics Infusion Recover & Renew Single-Use Facial Mask
If you're feeling a little under the weather, it's time for some TLC in the form of this restorative facial mask. Soaked in nutrients like lavender, tamarind seeds and dried apples, this single-use treatment also features lactic acid for mild exfoliation and a stabilized form of Vitamin C to help skin appear revitalized.
Single-use masks are a wonderful product for a gift box. These are the kind of items us ladies rarely purchase for ourselves but appreciate receiving. Set them aside and pull one out when the mood strikes…….that's what I do.
The Beauty Crop Lip Brûlée
With the color payoff of a lipstick, long-lasting staying power of a stain, hydration of a balm and high-shine drama of a gloss, this futuristic lip cream is truly next-gen. Formulated with jojoba and apricot kernel oil, the innovative formula also promises comfortable wear throughout the day.
No beauty gift box would be complete without a new lippie. This one just happens to be the most beautiful coffee-inspired shade and its made with two of my favourite ingredients – jojoba and apricot oil.
Lauren B. Beauty Nail Polish in Love
Looking perfectly polished is something every mom can get behind. This cool, sheer petal pink nail lacquer will provide a universally-flattering rosy tint with an extra burst of glossiness and mirror-like shine.
Could this shade be any more perfect? It matches the box and everything in it. It would be a gorgeous shade on sun-kissed toes.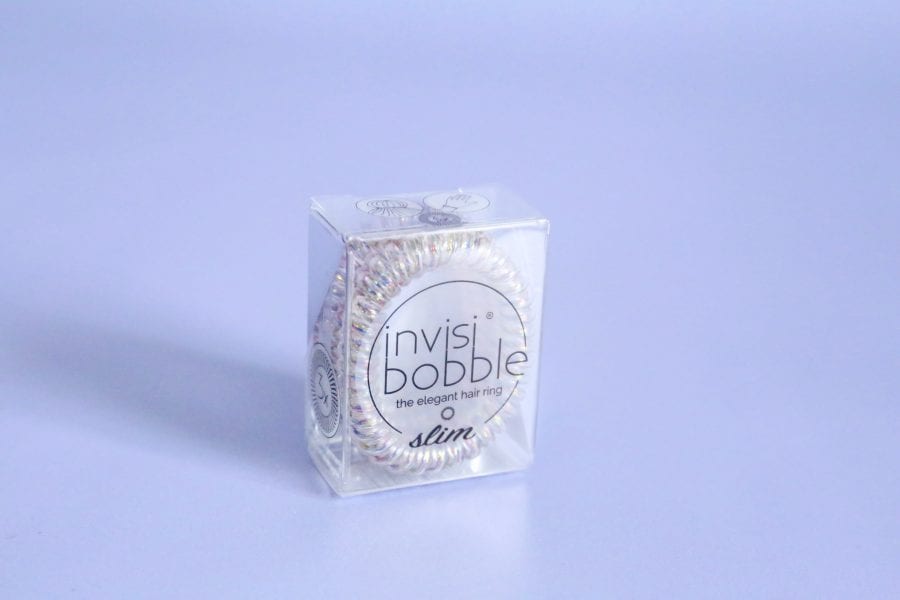 Invisibobble Slim-The Elegant Hair Ring in Vanity Fair
Say goodbye to painful hair tie removals! This spiral-shaped hair holder, provides strong, traceless hold with no kinks or broken ends. The perfect tool for a stylish office hairdo, a chic evening look, or even a gym-appropriate sporty bracelet, invisibobble its the "care" in hair care.
I am so intrigued by these hair ties. I've seen them before but I've never actually tested them out. I love that they promise to do a way with kinks and broken ends.
GLOSSYBOX Mother's Day Limited Edition Box 2018 – Final Thoughts
GLOSSYBOX has outdone themselves. This is literally the PERFECT gift box for Mom. It is gorgeous from beginning to end and the products are timeless. I love that everything matches, it makes for a beautiful unboxing experience. Any Mom would be happy to receive this box on Mother's Day. It truly feels like a special treat thanks to the quality products, the amazing value and the beautiful packaging. As far as gift boxes go, this one is at the top of our list!
XOXO