GLOSSYBOX Review July 2019
"Whenever someone asks me to define love, I usually think for a minute, then I spin around and pin the guy's arm behind his back. Now who's asking the questions?" — Jack Handey •  I don't know what that has to do with today's post but if you're reading this and already laughing I'm hoping you'll stick with me for whatever other hilarity might ensure. So let's get to GLOSSYBOX. If you've never heard of it, it's a U.S. beauty box that delivers five deluxe or full-size products each month ranging from niche to high-end, sourced from more than 400 brands around the world.*
*They kindly sent us this box for review.
There are four subscription options (all prices in USD):
monthly ($21/month, billed monthly)
3-month ($58.50, paid upfront)
6-month ($111, paid upfront)
12-month ($210, paid upfront)
Shipping in the US is free; shipping to Canada is $5/box + any duties and customs fees.
Subscribers can complete a beauty profile to help ensure the box matches their preferences and needs. It can be updated at any time.
Let's see what's in July's GLOSSYBOX.
(Oh you were expecting something funny? HA HA GOT YOU THERE!! )
Jurlique Rosewater Balancing Mist
A #1 global bestseller, this mist will bring your inner glow to the surface as it hydrates, shields and balances your skin's PH levels. Plus, the fragrance will leave you feeling rosy and is a perfect way to freshen up between or after makeup. (Full size: $32/50 ml; featured size 15 ml.)
I love a face mist as much as the next guy (if that next guy can't get enough of them) and Jurlique! That's high-end. It smells wonderful — like roses! — and feels refreshing.
Luscious Cosmetics Camera Powder
Lights, camera, set! Unlike its competition, this powder is extra finely milled and colorless, perfect for all skin tones and super effective. Keeping makeup in place and blurring imperfections, it's the ultimate finish for setting and minimizes flashback in photos. ($29)
I usually reserve powder for media events where I want to look my best, and this one does a great job at minimizing shine. It's also so light that it doesn't feel like you're wearing any. Colourless is a plus too — no need to worry about it matching my foundation.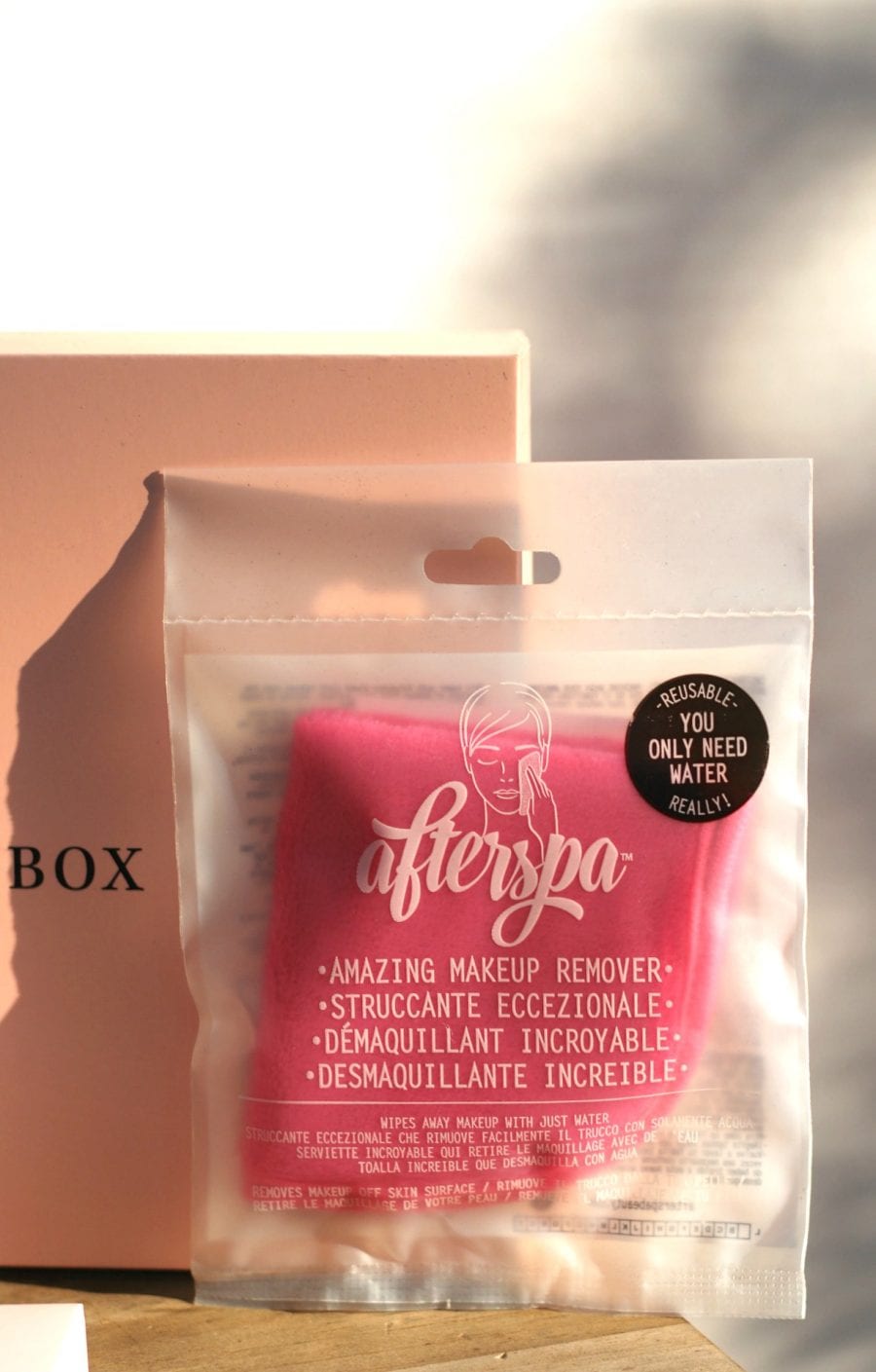 Afterspa Amazing Makeup Remover
Want to say goodbye to makeup wipes? Then Afterspa will be your new, eco-friendly best friend with the Amazing Makeup Remover! Removing up to 100% of the most difficult makeup with the help of its extra soft texture remover, all you need is water. ($5)
I haven't used this yet but I like the concept. And it's really soft. Have you tried it or something similar? I wonder how many times you can use it before it doesn't work any longer.
Oryza Beauty Lipstick (Lido)
100% cruelty-free, this luxurious lipstick from Oryza's The Velvet Ribbon collection gives nothing but long-lasting color and a satin finish. With their "glide on" formula, your lips will feel weightless, nourished and protected, thanks to their patented Oryza Sativa core ingredient with the help of Shea Butter and Pomegranate. ($22.50)
We've seen a lot of coral tones in makeup this year, and I'm all for it. I love this shade (it's more coral than red like it looks here) and it feels creamy on. Beautiful!
Leighton Denny Miracle Mist Speed Drying Spray for Nail Polish
This little number is your secret weapon for an effortless manicure in a pinch. Don't worry, this mist is non-sticky and will dry your nails in seconds. ($14)
I'm wondering how I've never tried a polish-drying spray like this one. I wear nail polish every day and touch it up or redo it a couple times a week and waiting for it to dry and  properly set is annoying. I used it earlier today and it definitely sped the process along. My nails felt tacky for a little bit but that wore off soon enough. The true test will be on my tween, since she always mucks her nails up within a minute of painting them and you know how that goes over.
And that's July's GLOSSYBOX. I'm really happy with this one — it's like it was made for me! Were they to include a bonus product as they do from time to time, it would have been lovely to see a fluffy brush for the powder. Even so, this month's box is a great value with approximately $80 worth of product that I'll use regularly. I didn't show it here, but July's box also came with a one-pager describing each product in the box (as usual) as well as a $50 gift card for Hello Fresh (good in both Canada and the US) and a $100 voucher for Naked Wines (US only).
What do you think of July's GLOSSYBOX? What products would you like to see?
Try Small Things – https://trysmallthings.com