GLOSSYBOX Review June 2019
When it's as hot as it has been I don't wear a lot of makeup, so I was glad to see June's GLOSSYBOX packed with samples I can use regardless of the temp. The U.S. beauty box delivers 5 deluxe or full-size products each month ranging from niche to high-end, sourced from more than 400 brands around the world.
There are four subscription options (all prices in USD):
monthly ($21/month, billed monthly)
3-month ($58.50, paid upfront)
6-month ($111, paid upfront)
12-month ($210, paid upfront)
Shipping in the US is free; shipping to Canada is $5/box + any duties and customs fees.
Subscribers can complete a beauty profile to help ensure the box matches their preferences and needs. It can be updated at any time.
Let's see what's in this month's GLOSSYBOX!
Emma Hardie Purifying Pink Clay Mask
This clay mask glides over the skin to gently exfoliate away impurities with moringa oil and Australian pink clay while also providing deep hydration. ($54/50 ml; featured size 15 ml)
My skin tends to get oily as the day goes on so I'm not sure more hydration is what I need, but I did like soft and smooth my skin felt after using this mask. And the size is deceiving for what you get — I can easily squeeze four or five applications out of this tube, making it a great value.
Omorovicza Cleansing Foam
From the curative waters of Budapest, all Omorovicza products have a blend of Hungary's mineral-rich springs in their patented "Healing Concentrate" delivery system. This cleansing foam is combined with the finest essential oils, vitamins, and other natural ingredients sourced from across the globe, from the bed of Lake Heviz to the peak of the Andes Mountains. ($80/5.1 fluid oz; featured size 30 ml)
This cleanser has a good lather and a pleasing citrus scent. I've been using it on my face, neck and upper back to keep any post-workout breakouts at bay and so far so good.
Morgan Taylor Professional Nail Laquer
We are so happy to have the "crème de la crème" of nail lacquer, Morgan Taylor, as our go to for the perfect manicure. With a nice creamy texture and a full brush, you only need two coats and a clear swipe for the finishing touch to any event. ($9.50)
I love changing up my polish and this pinky nude is so me. Glossybox suggests putting it on in two thin coats but I inadvertently used just one thick one on my fingers and my toes and it looks so, so good. Very profesh.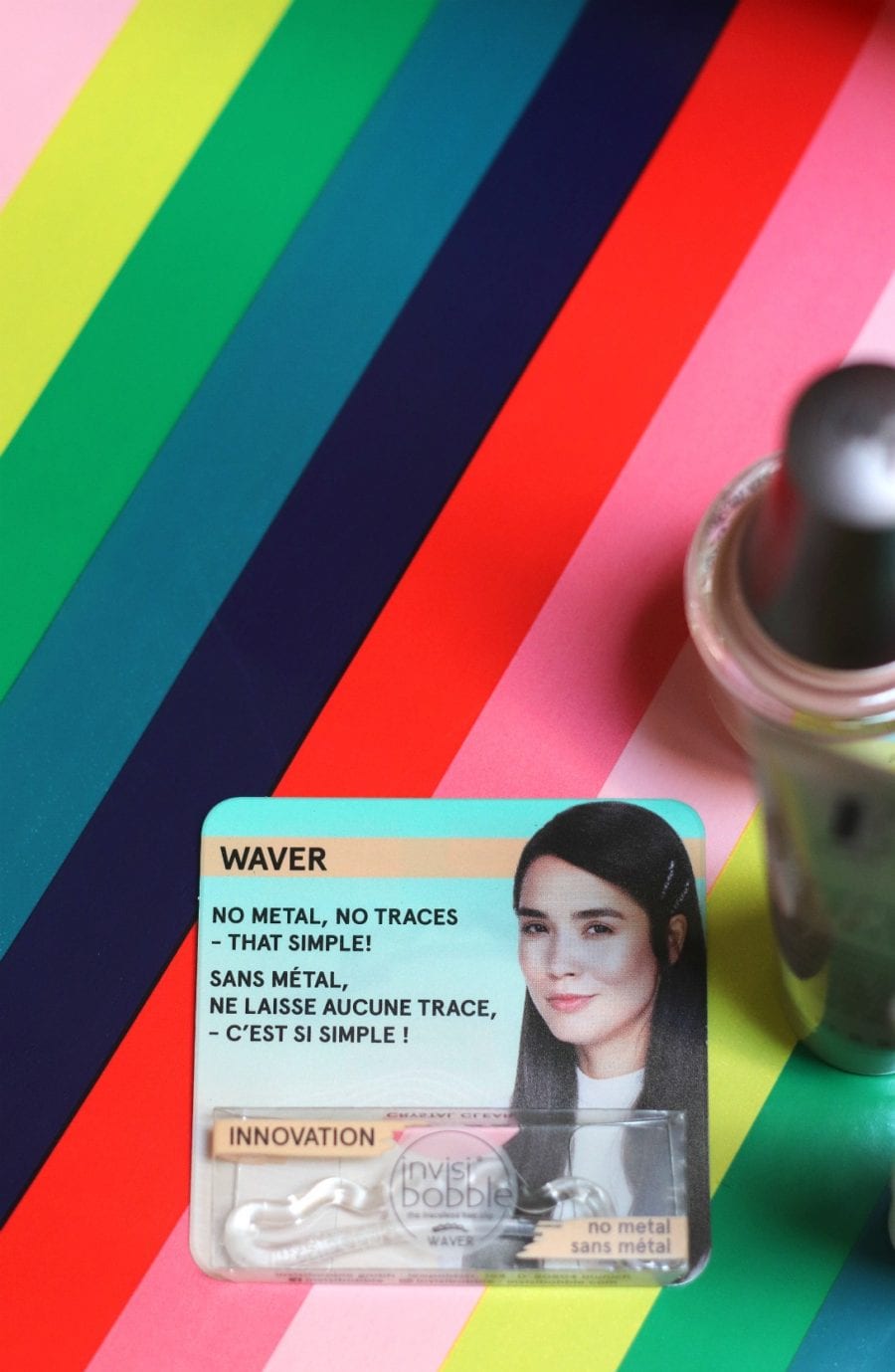 Invisibobble The Waver
This non-crimping bobby pin alternative is going to be your new best friend. With its 3D Helix shape, side-lock technology and strong hold, your hair will thank you with no dents, bends or flyaways. ($7/3; 1 in this box)
I raved about the Invisibobble Sprunchie in last month's box but the Waver is nothing to write home about. I mean I like the idea, but it slipped out of my hair too easily.  I would be annoyed if it was the only thing I had on hand to keep my hair off my face or neck. Plus I don't find regular metal bobby pins crimp my hair.
Sleek Makeup Sun is Shining Eyeshadow Palette
This palette of nudes, golds, and shimmers is perfect for daytime wear with its mineral based, highly pigmented eyeshadows that shine equally on all skin tones. ($11.99)
On an up note, I'm really happy with this eyeshadow palette. I love the colours and the mix of finishes and can see myself wearing these all the time.
Hask Unwined Provence Rosé Deep Conditioner
As fans of rosé and hydration, we love how Hask Unwined blends the health benefits of wine (packed with antioxidants) and roses to strengthen, hydrate and protect color treated hair with their deep conditioner. Plus, who doesn't love shiny hair that smells like roses and watermelons? ($4)
Hask Unwined Brut Rosé Deep Conditioner
Free of sulfates, parabens and artificial colors, this deep conditioner is the perfect companion to your special day, color-treated hair. With rose extract to nourish, grapeseed oil to add shine, and strawberry extract to condition and protect, your crown will be soft to the touch and sweeter than a rose. ($4)
And I haven't yet tried either of these conditioners, but I love a sample pack to throw in my bag for the gym or a trip and both of these look like they have a substantial amount of product in them. I would have liked to try a shampoo and a conditioner rather than two different conditioners but que sera, sera.
June's GLOSSYBOX is a score! I'll be using the eyeshadow palette and the nail polish long after the summer's out and the other product samples are generous enough to find out if I'll like them enough to look for them in a larger size. I didn't like the plastic bobby pin but that's no biggie. I think this month's box is a great value all-round.
Have you tried GLOSSYBOX or any other beauty boxes? What products would you like to see in a beauty box?
Try Small Things – https://trysmallthings.com