GLOSSYBOX Review June 2021
Annnnnd we're back. I got my second shot earlier this week (so grateful!) and I'm finally feeling better so time to catch you up on a few boxes before the month is out. (Is it just me or has June flown by faster than any other?) First up: GLOSSYBOX, a beauty box from the US that typically delivers five deluxe or full-size products every month. Subscriptions start at $21 USD/month and each one is valued at $60+. It's a fun and relatively affordable way to try a wide variety of skincare and cosmetics from brands big and small and often even one of the products is worth the price of the box alone. *
* They kindly sent us this box to review
GLOSSYBOX offers four subscription options (all prices in USD):
monthly ($21/month, billed monthly)
3 months ($58.50, paid upfront)
6 months ($111, paid upfront)
12 months ($210, paid upfront)
Shipping in the US is free and shipping to Canada is $5/box + any duties and customs fees.
Each GLOSSYBOX opens with a pamphlet-style product guide with pictures and brief descriptions of the contents, tips for using them and the retail price. This month's theme is Poolside Paradise "filled with products to help you beat the heat!"
GLOSSYBOX also tucked two single servings of Vital Proteins Collagen Peptides in the box. I've tried a few similar products and even though they were labelled unflavored (like these ones) the taste and the smell made them a hard pass. I'm going to have to work myself up to try these. Or maybe just give them to a friend.
Seed Phytonutrients Moisture Conditioner (Full Size)
"This vegan, silicone free formula is designed to replenish dry, coarse or damaged hair. Organic meadowfoam seed oil provides deep hydration for healthy, soft, shiny hair, while mango butter helps manage dry ends and fly-aways. ($18/250 ml)"
I'm impressed with the generous size of both the conditioner and the cleanser but unfortunately more is more only applied to one of them. And it wasn't the conditioner. I had to apply nearly twice the product than I do with other conditioners to fully coat my strands and even then it was really difficult to comb through my hair and I ended up pulling out quite a bit. When my hair dried it did feel soft and light but for me it's not worth the trade off. Too bad!
Naobay Cosmetics Freedom Low pH Hemp & Green Tea Cleanser (Full Size)
"The first step to any skincare routine, bath day and night, is cleansing. Formulated to delicately remove dirt and daily impurities while respecting the skin's acid mantle, this vegan and cruelty-free gel cleanser will leave your skin feeling refreshed without stripping away all your natural oils. ($18.20/125 ml)"
l just used the last of one of my favourite cleansers and might like this one just as much. Feels gentle enough to use a few times a day (which I like to do in the summer), has little fragrance and doesn't make my skin feel tight, just clean.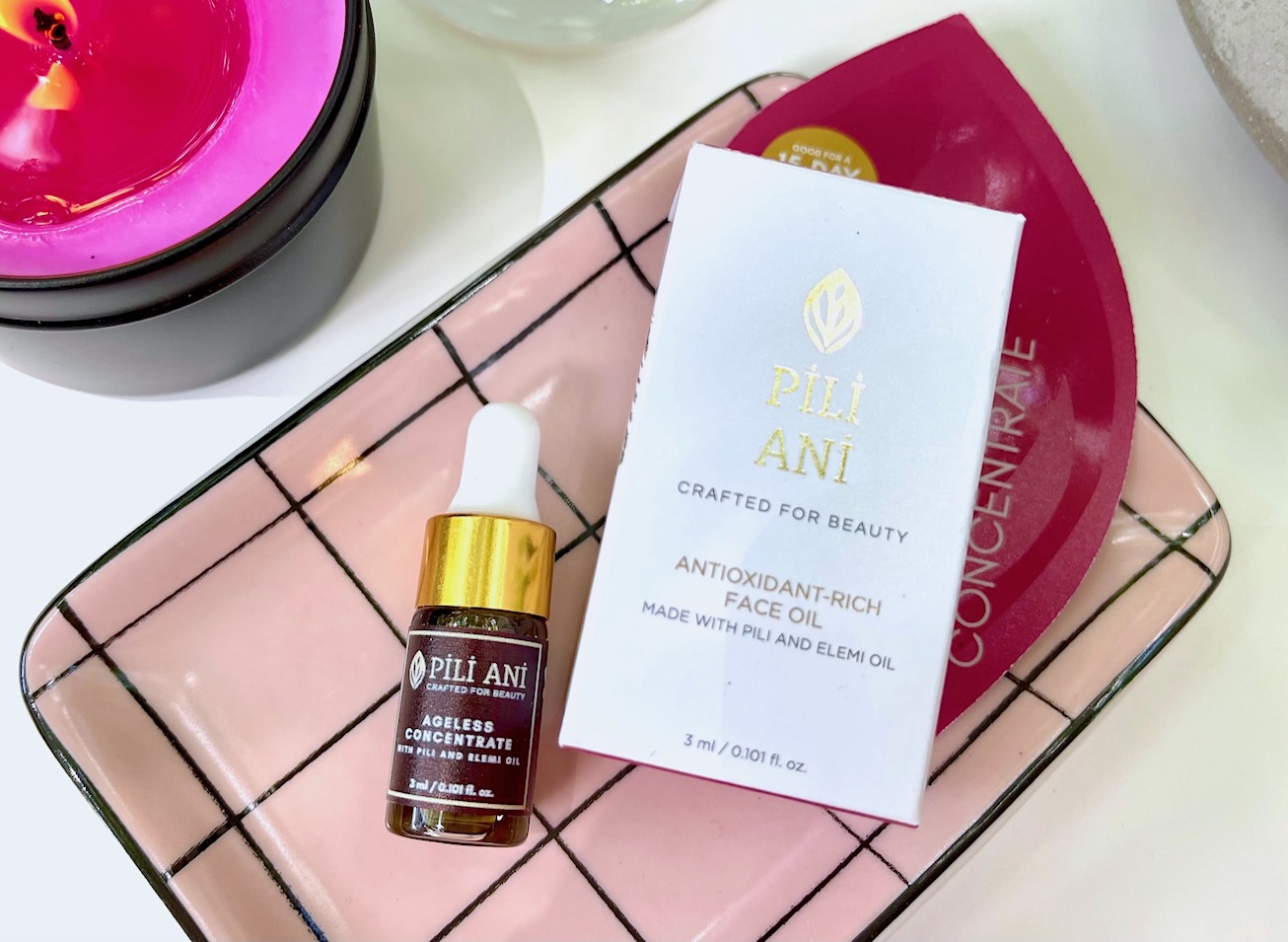 Pili Ani Ageless Concentrate (Deluxe Mini)
"Including rare extracts from only in the Bicol region of the Phillipines, this powerful formula was created to nourish skin deep from within. Pili oil concentrates have anti-aging benefits, while elemi oil extracts have firming properties, leaving your skin soft, smooth and supple. ($8/3 ml)"
I haven't tried this teeny tiny sample but I'm here for firmer, supple skin.
Joséphine Cosmetics DEW/YOU The Flawless Liquid Highlighter — Claire (Full Size)
"Illuminate your best features with just a swipe of this luxe, natural complexion enhancer infused with skin-nourishing green tea extract, evening primrose and luminous radiance pearls that captures and reflects light for a healthy, dimensional, sun-kissed dewy finish. ($36)"
Liquid is far and away my favourite format in a highlighter as it tends to be the easiest to apply to give the most natural glow and this one is lovely. Beautiful wherever you choose to use it (I like it on my cheeks, brow bone and the inner corners of my eyes).
Piperwai Natural Deodorant Cream (Deluxe Mini)
"One OWP (ocean waste plastic) product from Piper Wai is equal to 10 plastic bags out of the ocean! This activated charcoal deodorant is formulated with clean ingredients that melt into your armpits, absorb moisture and provide long-lasting odor protection, making it sustainable and effective. ($6)"
I don't like putting on deodorant with my fingers so this format ruins it for me which is too bad because I appreciate clean ingredients and eco-friendly packaging. (Also don't be put off by the colour — it dries clear.) If we see it again in a stick I'll be game to give it a proper go.
June's GLOSSYBOX wasn't a great fit for me. I really like the highlighter and the cleanser and maybe the face oil will be lovely but I'm not wowed by this one like I wanted to be. Whomp whomp. June's box is valued at $68.20.
Did you get June's GLOSSYBOX? I'd love to hear how it worked for you.
Try Small Things – https://trysmallthings.com