GLOSSYBOX Review March 2019
GLOSSYBOX is a beauty subscription box that delivers 5 deluxe or full-size products each month ranging from niche to high-end. The box ships from the US and items are sourced from more than 400 brands around the world. Last month's box was the first one I've tried and I was super impressed, so I was anxious to see what this month's would bring.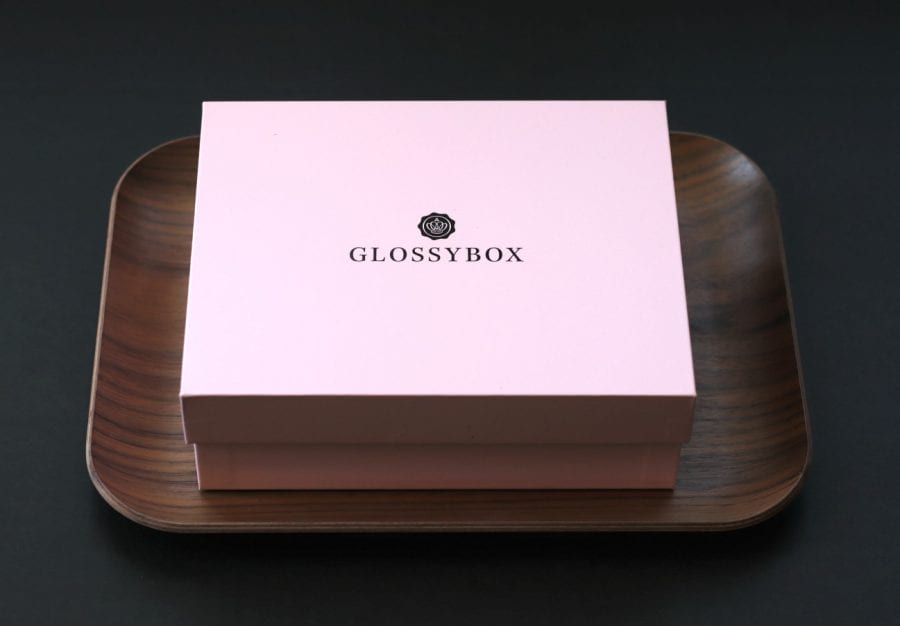 There are four subscription options (all prices in USD):
monthly ($21/month, billed monthly)
3-month ($58.50, paid upfront)
6-month ($111, paid upfront)
12-month ($210, paid upfront)
Shipping in the US is free; shipping to Canada is $5/box + any duties and customs fees.
Subscribers can complete a beauty profile to help ensure the box matches their preferences and needs. It can be updated at any time.
Each GLOSSYBOX includes a one-page fold-out guide that describes each product in the box and tips on how to use them.
Nuria Rescue Rebalancing Cleanser $26
Designed to relieve and rebalance acne-prone skin, this multi-tasking cleanser uses the gentle astringency of Mandarin Orange extract. Rice water, which is rich in vitamin b and c, is used to promote daily skin firmness. It's the perfect every day, acne or no acne saver the properly maintains and cleanses the skin.
I really like this cleanser. It's gentle, smells good (it's got a delicate citrus scent) and makes my skin feel really clean. Time will tell if it helps keep my skin clear.
Manna Kadar Beauty Bloom Volumizing Mascara $29
A cutting-edge wand captures mascara between each individual groove of the ultra-dense fiber bristles of the Manna Kadar Bloom mascara to give you the fullest, sexiest lashes imaginable.
The mascara was supposed to be in last month's box, so I was impressed to see GLOSSYBOX include it so soon. It did a pretty good job lengthening my lashes but fell short on volume. I'd use it in a pinch, but it doesn't compare to my favourite, similarly priced brand. Removes easily.
Briogeo Don't Despair, Repair! Strength + Moisture Leave-In Mask $14
Female founded brand Briogeo, brought to you by Nancy Twine, introduces an ingredient conscious brand for all of your hair needs. Included in its haircare line is their leave-in hair repair mask that strengthens and conditions. Safe to use for all types of treated hair, it uses a unique micro-encapsulated formula of argan oil which helps restore the hair cuticle. The end result is consistent healthy manageable hair made with ingredients that are vegan, clean and cruelty-free.
I haven't this product yet, but I'm sure my highlighted hair could use a little love. Do you use Briogeo? What masks do you like for treated hair?
Dwtn Paris Eau de Teint Highlighter $25
This lightly powdered cream highlighter offers a texture for easy application and a lustrous finish. Extracted benefits from botanicals like the white horehound plant help protect against pollution and the harmful effects of light from screens.
This highlighter is subtle and reads copper on my skin. I prefer a lighter, pinker highlighter for my brow bone and the inner corners of my eyes, but this one is really pretty on my eyelids and a great alternative to shadow. It's creamy, easy to apply and stays for hours.
Yensa Tone Up Primer Essential Glow $15
By infusing super-powered ingredients, this lightweight primer helps smooth out fine lines and wrinkles. It has a satin sheen finish that gives the skin a radiant look and feel. While minimizing the appearance of pores, it also evens skin texture for a flawless appearance.
I have fair-to-light skin and this primer is a near-perfect match. I find my foundation looks and stays much better when I've used the Yensa primer first. It doesn't provide enough coverage for me to use alone, but it's so light going on that it doesn't feel like too much paired with foundation.
The March GLOSSYBOX is valued at $109, which is pretty impressive for a $21 box (even with the so-so mascara). The products are well-matched for my needs (treated hair ✔︎ acne-prone skin ✔︎ large pores ✔︎ ) and skin tone and I can see myself using most of them on a regular basis. I'd say that makes this one a winner.
What do you think of the March GLOSSYBOX? Is it something you'd like to try?
Try Small Things – https://trysmallthings.com
Explore.
Save.
Enjoy!
Sign up for a free account on A Year of Boxes to receive exclusive offers, be added to our monthly mailing list, and much more! We are always adding features to improve the experience for our users, from their valuable feedback!
Join Today!