GLOSSYBOX Review November 2017
GLOSSYBOX is a monthly beauty subscription box filled with beauty essentials for you to discover. Every month, receive 5 deluxe to full size beauty products that have been handpicked from around the globe in a beautiful keepsake box!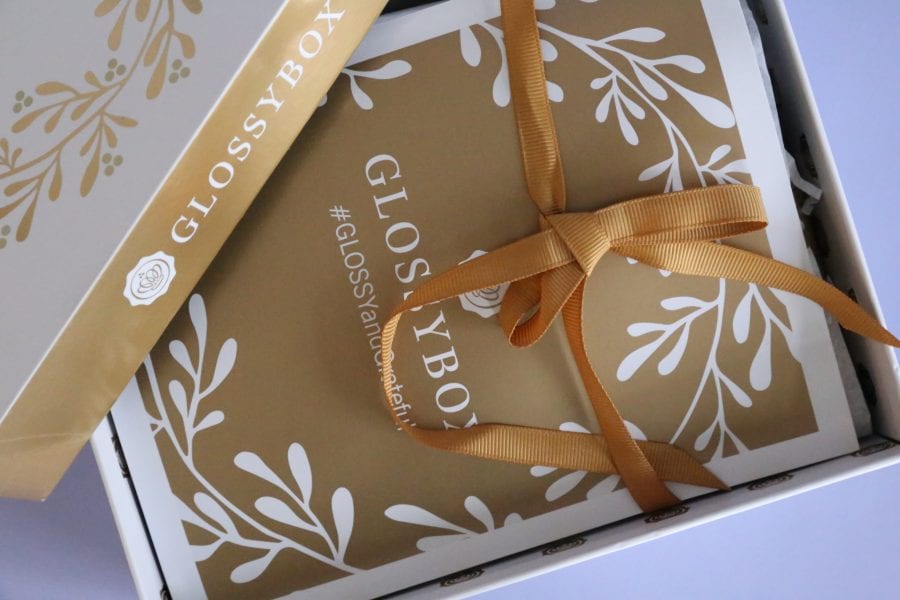 It's official! I have re-discovered my love for beauty boxes. Thanks to GLOSSYBOX, I now look forward to receiving beauty boxes more than I ever have in the past. I forgot how wonderful it is to receive new makeup, fragrance and bath & body products……..especially the latter. I was so in love with the October GLOSSYBOX that I have been looking forward to this month's GLOSSYBOX delivery ever since I posted last month's review.
Subscription Details
When you sign up for a GLOSSYBOX subscription you can choose from the following options:
monthly subscription
3-month subscription
6-month subscription
12-month subscription
Every month you will receive a selection of five beauty treats that include niche, high-end, and emerging brands.
They source products from all over the world—to bring you the absolute best in beauty. With over 400 brands in their repertoire.
Inside each box, they provide you with a detailed description card with tips and tricks on how to use the products included.
To make sure your box fits your needs, fill in the beauty profile when you sign up. Update it when your personal style evolves, and they will customize the products sent to you accordingly.
November Details
In the spirit of giving, we've curated this month's box with brands that not only look good but do good, too. Discover your signature scent with a blend from animal advocate and artist Kat Von D. Nourish your tresses (and senses) with Nature Queen's mostly-natural, aromatherapy herbal hair formulas. And read on for more products to transform your everyday beauty routine into something worth celebrating.
Kat Von D Beauty Saint or Sinner Eau de Parfum
Leave it to the daring Kat Von D to create scents that customize based on your own body heat.
SAINT features classic floral notes of vanilla, musk, and jasmine.
SINNER features a spicier play on patchouli, wood, and cinnamon. (And they combine beautifully too.)
Subscribers could have received one of two scents from Kat Von D. I received SAINT and am extremely happy with it. I never use to be a fan of musk but now I can't get enough of it. Especially when it is paired with vanilla. I absolutely LOVE that scent combination.
tarte cosmetics Tarteist™ Brow Gel
Tame and maintain your brows (and underlying product) with Tarte's genius gel. A paraben-free, water-infused formula means no drying, no flaking, and a naturally clean finish with just a few quick strokes.
I don't use brow products so this item will be gifted. But I should point out that I LOVE this brand. GLOSSYBOX is known for the amazing brands they work with on the regular. Tarte is a quality brand and I am super happy to see one of their products in the November box.
LAQA & Co Cloud Lips Airy Matte Lipstick in Daydream
These chubby lip pencils pack a long-lasting, just-applied look that stays put all day.
Sadly my lipstick got damaged during the shipping process but I think I will still be able to use it. It's a really beautiful shade – not too light and not too dark. I feel like this would be good as an everyday lip color.
Nature Queen Shampoo & Conditioner
Nourish, balance and cleanse your hair more beautifully with help from this cult-loved natural hair line. Aromatic ingredients like honey locust, lemongrass, and patchouli make every hair wash a home spa experience. 
Good to Know: The product card also informs us that natural products can pack a punch. All the key ingredients in this shampoo/conditioner set are proven to stimulate a healthier scalp, hair growth and appearance. Sign me up!!! I've been on the hunt for a new shampoo and this just might be it.
Believe it or not, but these are my favourite kind of products to receive in my beauty boxes. I LOVE practical products that we need to use on a regular basis. Don't get me wrong, it's fun to receive trendy lip colors and bright-colored polish, but those are items I only use every-so-often. I like to receive items I "need" as opposed to items I "want". Catch my drift?
Evio Beauty Green Tea Primer
This season was made for tea time. And we love it even more when it's pampering our skin, too. Evio Beauty's silky green tea and avocado oil blend means a smooth start (and finish) every time. 
This primer is popping up in all my beauty boxes as of late. I have received it a number of time over the last few months. I never wear primer so I haven't tested it out yet but I have heard great things about it. Here's what one reviewer said about it – "I can get away with less makeup because this creates such a smooth canvas for the makeup to adhere to."
GLOSSYBOX Review November 2017 – Final Thoughts
Love, love, love the product mixture GLOSSYBOX provided in the November box! We received some essential beauty products and some "nice to have" beauty products. I'm pretty excited about the fragrance. Not only is it a generous size but it also has a really lovely scent. I am also really loving all the brands they featured this month. We have some well-known, quality brands and some brands I'm not familiar with as of yet. I should also point out that it's really nice to see them feature a natural beauty brand, I really hope to see more products from natural brands in future boxes. GLOSSYBOX is a no-brainer if you ask me, and it would make a pretty amazing Christmas gift!
XOXO