GLOSSYBOX Review October 2017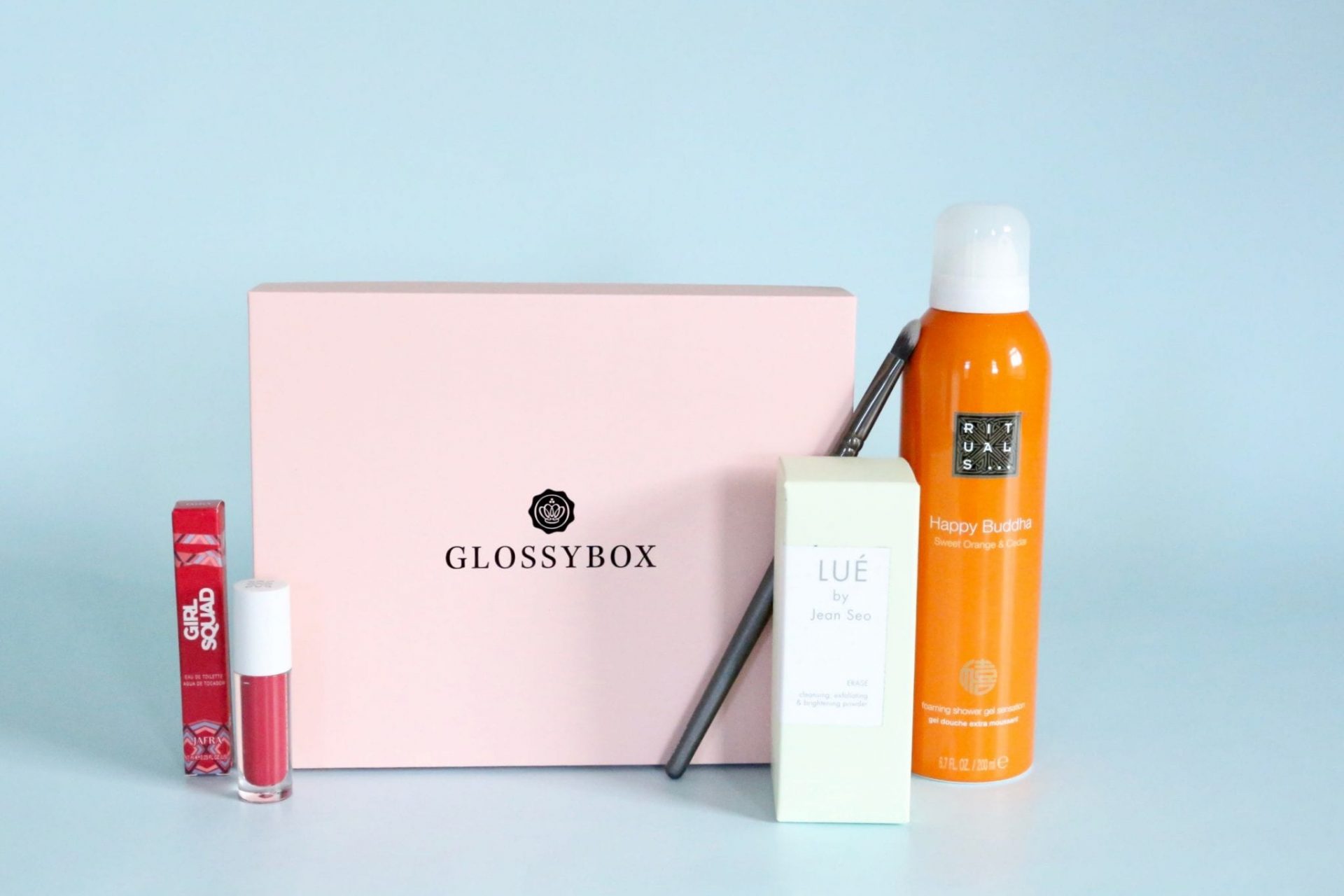 GLOSSYBOX is a monthly beauty subscription box filled with beauty essentials for you to discover. Every month, receive 5 deluxe to full size beauty products that have been handpicked from around the globe in a beautiful keepsake box!
Yes, yes, yes! It's time for another GLOSSYBOX review and I couldn't be more excited. I recently reviewed the September box, we received it a little late, and today we get to look at the October box. I totally forgot how much I love this subscription, and as of right now it's at the top of my list when it comes to Beauty Subscription Boxes. Have a beauty lover on your Christmas list? Get them a 3-month subscription to GLOSSYBOX. They will love you forever……trust me.
Subscription Details
When you sign up for a GLOSSYBOX subscription you can choose from the following options:
monthly subscription
3-month subscription
6-month subscription
12-month subscription
Every month you will receive a selection of five beauty treats that include niche, high-end, and emerging brands.
They source products from all over the world—to bring you the absolute best in beauty. With over 400 brands in their repertoire.
Inside each box, they provide you with a detailed description card with tips and tricks on how to use the products included.
To make sure your box fits your needs, fill in the beauty profile when you sign up. Update it when your personal style evolves, and they will customize the products sent to you accordingly.
Here's a closer look at the items we received in the October box…..
October Details
As temperatures dip, we're not just piling on wardrobe layers — we're transitioning our beauty routines, too. Our October box is packed with feel-good treatments and fall-perfect finds to make chillier days a little more beautiful. We are excited to discover another season of beauty with you.
Umm…..they nailed it!! Transitioning beauty routines, feel-good treatments, and fall-perfect finds!? I love the October box already.
RITUALS COSMETICS 
Shower Foam in Happy Buddha
This foaming shower gel sensation uses unique gel-to-foam technology and combines the sparkling refreshment of Sweet Orange with the invograting power of Cedar Wood. Simply pump a small amount of gel into your hand, massage in into your skin and watch it transform into a rich, creamy, moisturizing foam. Lasts up to 50 showers.
Eeek!!!! I am beyond excited about this first product. I saw a spoiler for this one and had a feeling I was going to like it, but it is ten times better in person because it smells fabulous. I can't wait to get this bad boy in the shower. It has just the right amount of spice to make it smell like Fall.
LUÉ BY JEAN SEO 
ERASE
ERASE is a cleansing, exfoliating & brightening powder. Made with non-fat milk powder, finely milled whole grain oats, and a touch of magnesium carbonate. This perfectly pH balanced gommage clears complexion, balances skin, and leaves it radiant and smooth.
How to Use: Mix a tablespoon of ERASE with half a tablespoon of water to form a paste. Apply to face and let dry for one minute. While still damp, gently massage away. Paste should come off like eraser peels, taking blackheads out, softening complexion, and reducing the appearance of large pores.  Add a drop of water to continue erasing if paste dries. Use twice a week or as needed. Can be used separately within any skincare regimen.
Ohhh….this sounds interesting. It's a quick mask, only leave it on for one minute, and it claims to get rid of blackheads and leave my skin soft. Hmmm…..this might be exactly what my skin needs as we transition into Winter.
CLOVE + HALLOW
Lip Glaze in Spicy
A unique hybrid lippie, Lip Glaze provides the dazzling lacquered finish of a gloss with the hydration and non-sticky texture of a lip butter. PETA-certified cruelty-free and vegan, Lip Glaze is made with a 100% natural base formula of nourishing ingredients like olive oil, jojoba oil and organic shea butter.
This is a little too bright for me, I hardly wear lip gloss as it is, but I do love this brand and I love that the formula is 100% natural. They definitely get bonus points for that.
VASANTI COSMETICS
Eyeshadow Brush
Designed to deliver great colour and offer effortless blending. This soft and densely bristled brush allows for pigment to be picked up and delivered so you don't lose the colour intensity on your brush. All Vasanti brushes are 100% synthetic and made with the highest quality nylon hairs that are tightly woven. Brushes are cruelty free as they don't come from animal hairs.
I love to see makeup tools in my beauty boxes. I feel like it adds value to the box as it is an item that will last a while. And when it comes to makeup brushes this is the one I use most often. I prefer to apply my shadow with a brush as it is more forgiving than a sponge-tip applicator.
JAFRA COSMETICS INTERNATIONAL
Girl Squad Eau de Toilette
JAFRA Girl Squad EDT a powerful fragrance determined to spark strong, confident women into a new, exciting adventure to share the world with a group of their closest friends. To start the adventure and wake-up the world with the bright top notes of white nectarine – a sweet yet fresh and fun scent. Then, continue the experience with purple freesia that becomes Better Together Accord to create the perfect friendship that is both sparkling and lively. Finally, to remember the unforgettable memories made with your squad: the bottom notes of Fair Trade Vanilla and Red Musk exuding passion and joy. Vibrant, spontaneous and charismatic you and your girl squad will surely entice you on an adventure of your own!
Love this!!! Fragrance is another product I love to see in my beauty boxes. I like to test out new scents and I love it when they include travel-sized bottles as opposed to sample-size testers. And, to make it even better, I actually really like this scent. I'm quite picky when it comes to perfume but this one is a nice mixture of vanilla, musk and nectarine.
GLOSSYBOX Review October 2017 – Final Thoughts
Love, love, love the October GLOSSYBOX!! I was excited about the September box but I am even more excited about the October box. I LOVE that we received a full-size bottle of Happy Buddha shower foam. Not only does it smell amazing, but it will last me a while as well. I'm also very happy with the shadow brush, the exfoliating powder and the fragrance. I feel like we received a little bit of everything. Something for the shower, something for my skincare routine, something for my makeup bag and something to make me smell pretty. You can't go wrong with GLOSSYBOX, it's a classic!
XOXO