The Green Machine Bowl – Hamptons Lane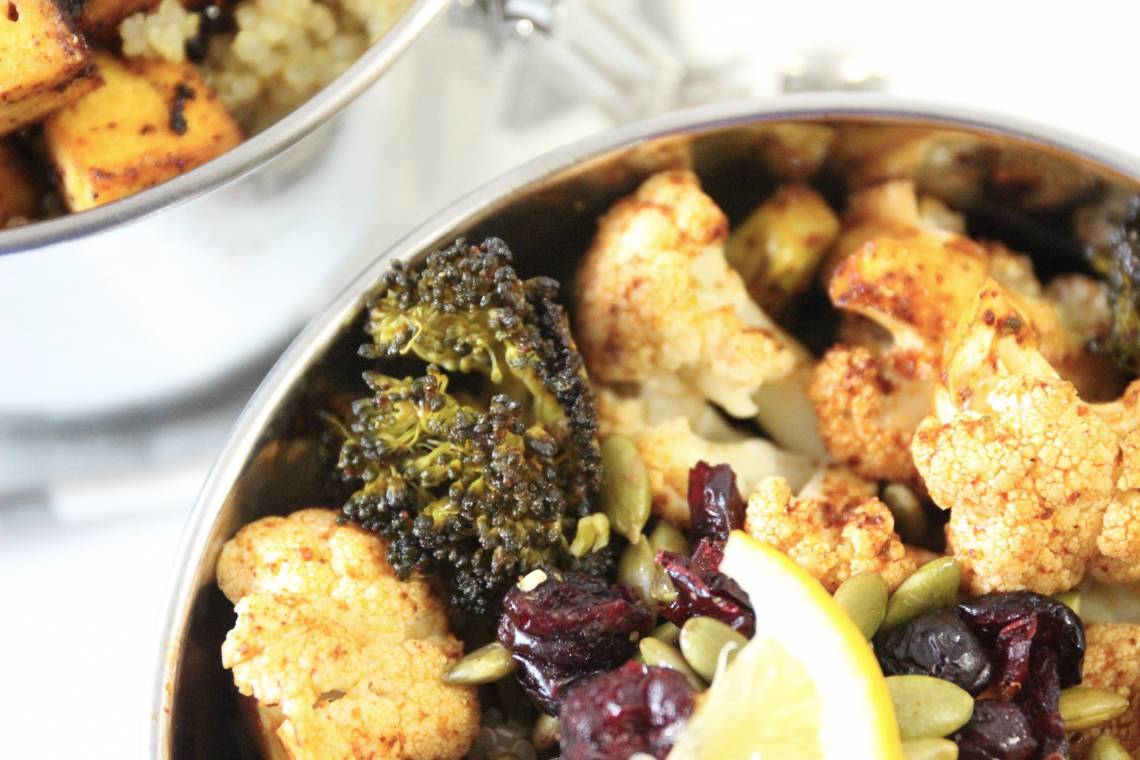 Hamptons Lane is my favourite food subscription box…..hands down. It's my monthly reminder to spend more time in the kitchen, which just happens to be my "happy place". The January Hamptons Lane box included all the items we need to make power bowls. If you aren't familiar with a power bowl, you need to be. Hampton Lane described them perfectly – they will transform your lunch routine by allowing you to plan ahead and pack something fresh and clean to take with you. I no longer need to pack lunches for work, but I still love the idea of a power bowl, especially since it's extremely easy to make them vegan friendly. Here is my second Power Bowl recipe, which I found on the Hamptons Lane website………more recipes to come.
The Recipe: The Green Machine Bowl
Ingredients:
1/2 cup cooked quinoa
1 cup broccoli
1 cup cauliflower
1/4 cup feta cheese (I used pumpkin seeds)
1/4 cup pomegranate seeds (I used dried cranberries)
2 tbs flax seed
1 cup mixed greens
3 tbs Chile Margarita Rub
2 tbs olive oil (I used lime infused oil)
tofu (optional)
Directions:
toss cauliflower, broccoli, Chile Rub, and olive oil until well coated, roast on baking sheet at 375 for 15-20 minutes
cut tofu into chunks, fry with lime infused oil and sprinkle with Chile Rub
cook quinoa according to directions on package
for your bowl – start with a layer of salad greens on the bottom of bowl, then fill one side with quinoa, fill the other side with broccoli mixture, tops with tofu, pumpkin seeds and dried cranberries
optional – top with your choice of lemon, avocado, and a little bit of your favorite dressing
Notes:
I used lime infused oil in place of the regular oil and also added a little coconut balsamic reduction
I left out the cheese and pomegranate, and opted for pumpkin seeds and dried cranberries
I topped mine with lemon and a little bit of hot sauce
XOXO
Explore.
Save.
Enjoy!
Sign up for a free account on A Year of Boxes to receive exclusive offers, be added to our monthly mailing list, and much more! We are always adding features to improve the experience for our users, from their valuable feedback!
Join Today!