Hamptons Lane Review March 2016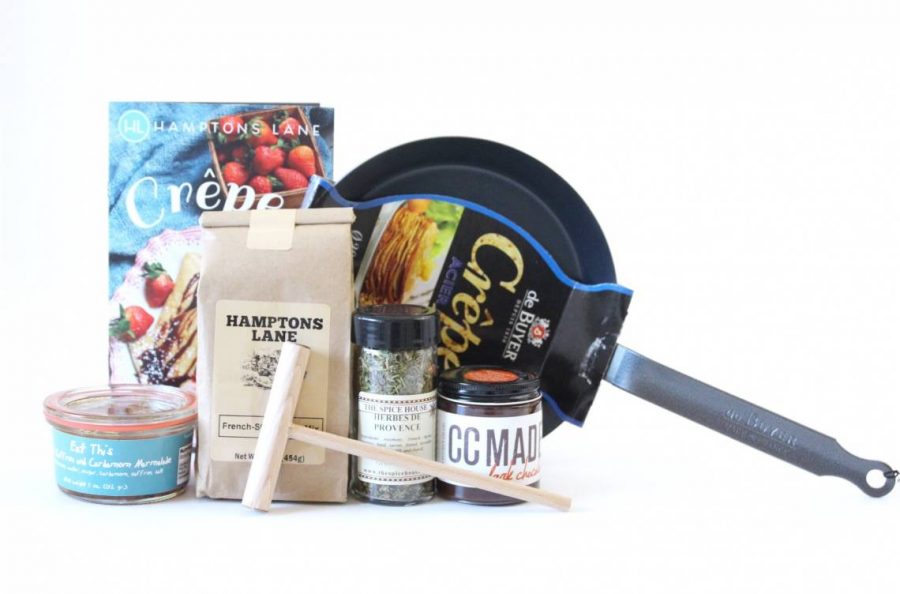 When I told people I was quitting my "very secure" day job to become a full-time blogger I definitely had mixed reactions. Some people were very supportive, but others were very skeptical. I now receive funny looks when I tell people my profession, and I receive sympathetic looks when people ask me "how is it really going". Well, let me set the full-time blogger tone for you today – it's Easter Sunday, almost lunch time, I'm in my comfy leggings/tunic uniform, I'm drinking coffee leisurely, and I've been playing in the kitchen all morning with items from my Hamptons Lane boxes. I'm telling you this because it's a regular occurrence, and it's something I wouldn't have had time for before. I'm also telling you this because Hamptons Lane is one of the few boxes that truly makes my heart happy. It speaks to my domestic side, and gives me an excuse to spend an entire day in my kitchen……in my comfy clothes and Easter apron…….while drinking coffee & baileys………and eating things a vegan shouldn't be eating…..
If you aren't familiar with Hamptons Lane it is an amazing box of artisan foods, kitchen tools, and serveware for the recipe lover. Each month they release new boxes for you to choose from and you can skip a month anytime. This box was provided complimentary for review and may include affiliate links.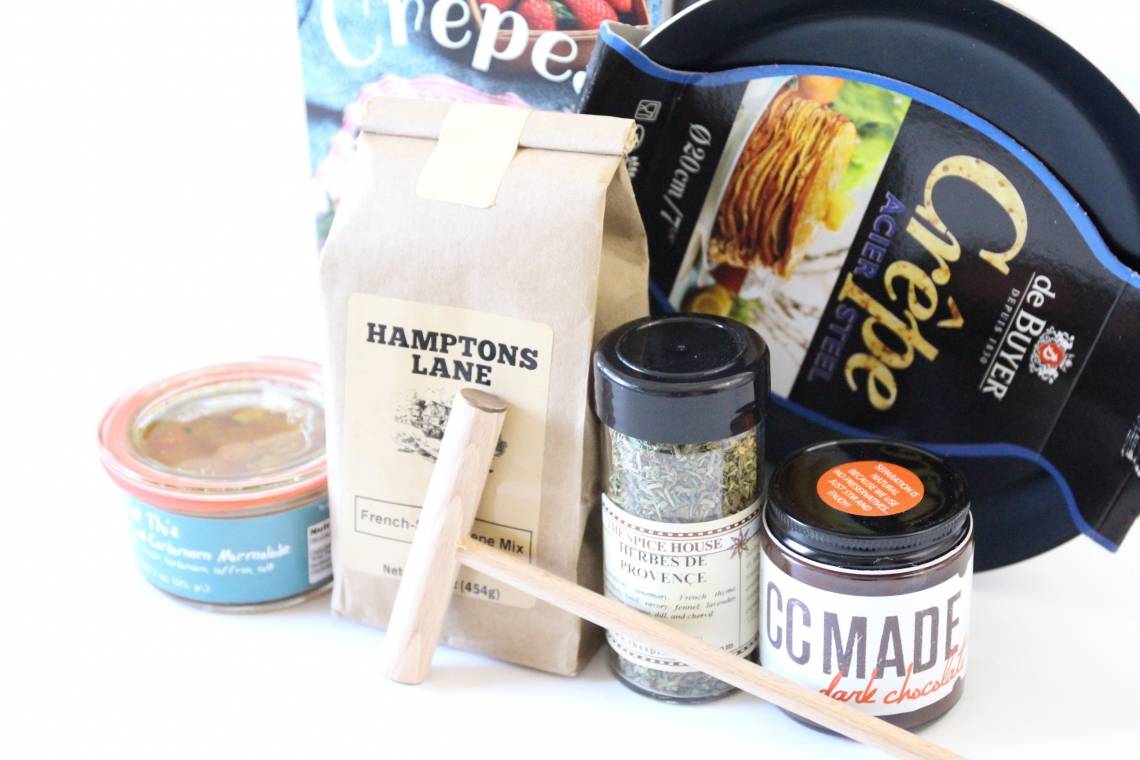 The Box: Hamptons Lane
The Cost: $47 per month
What You Get: Each month, Hamptons Lane curates an amazing box of artisan foods, kitchen tools, and serveware for the food lover. New boxes are released each month.
Ships to: US
Shipping Cost: FREE
Coupon Code: Get $10 off your first box! Just use coupon code "BOXES10" – CLICK HERE
Each month Hamptons Lane releases a new box, and this month it's all about Crepes! I was really looking forward to this box because it reminds me of my childhood. I got my baking genes from my mom, and I remember those special "treat" days when she would bring home fresh crepes, and let us fill them with ice-cream, chocolate sauce, and whip cream……now I get to learn how to make my own.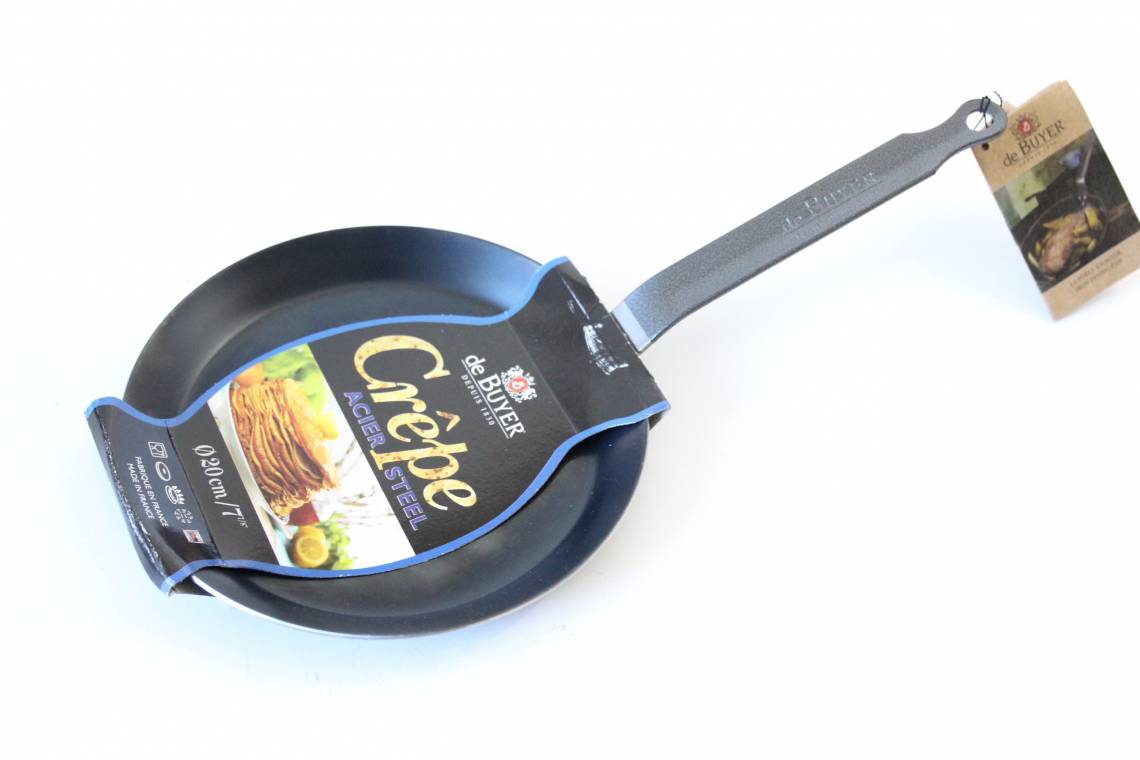 French Blue Steel Crêpe Pan by De Buyer ($25.00) – My own special little crepe pan! Are you kidding me! I'm a high-maintenance baker, and I like to have every tool possible in order to make the baking/cooking process easier. This means I LOVE tools and bakeware that are specific to certain recipes. I love that I have a pan specifically for crepes.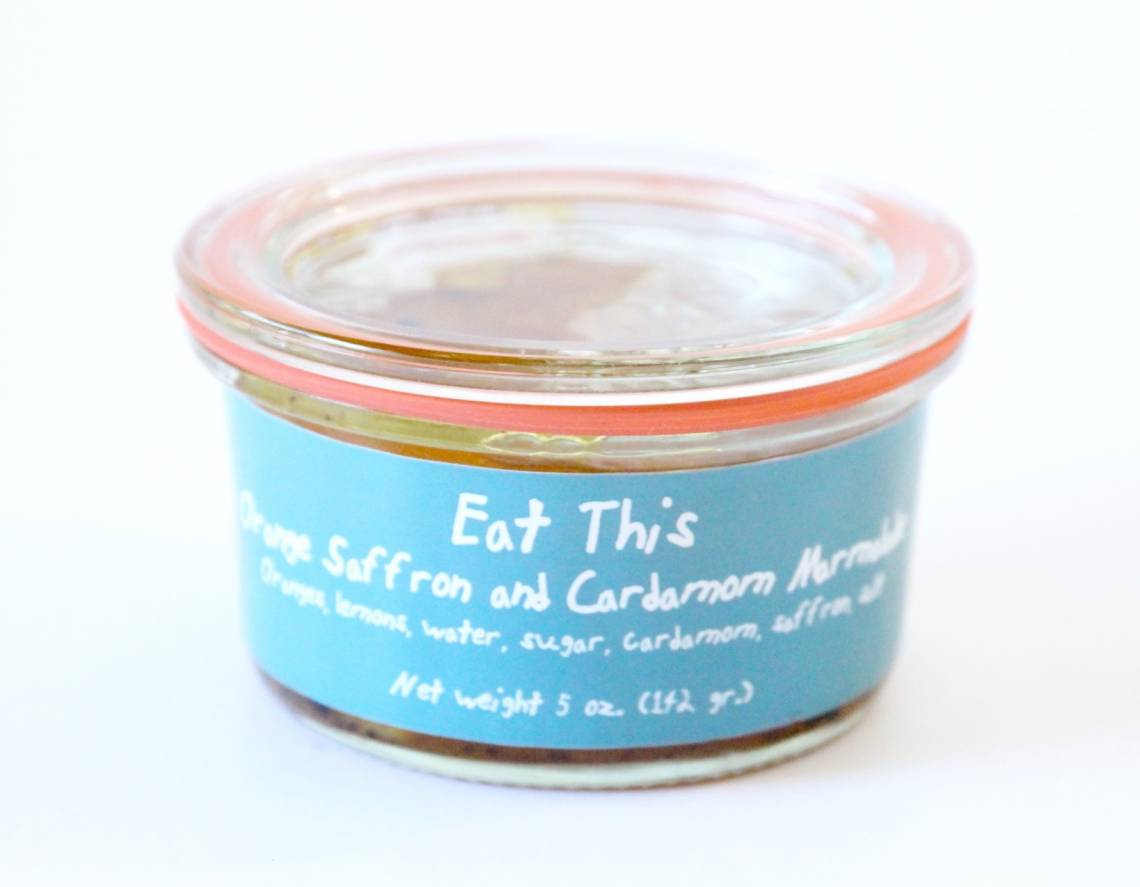 Award-winning Orange Saffron Cardamom Marmalade by Eat This ($12.00) – This has hints of saffron and cardamom and is made from scratch. How good will this be with vanilla ice cream and chocolate sauce…..on a crepe of course.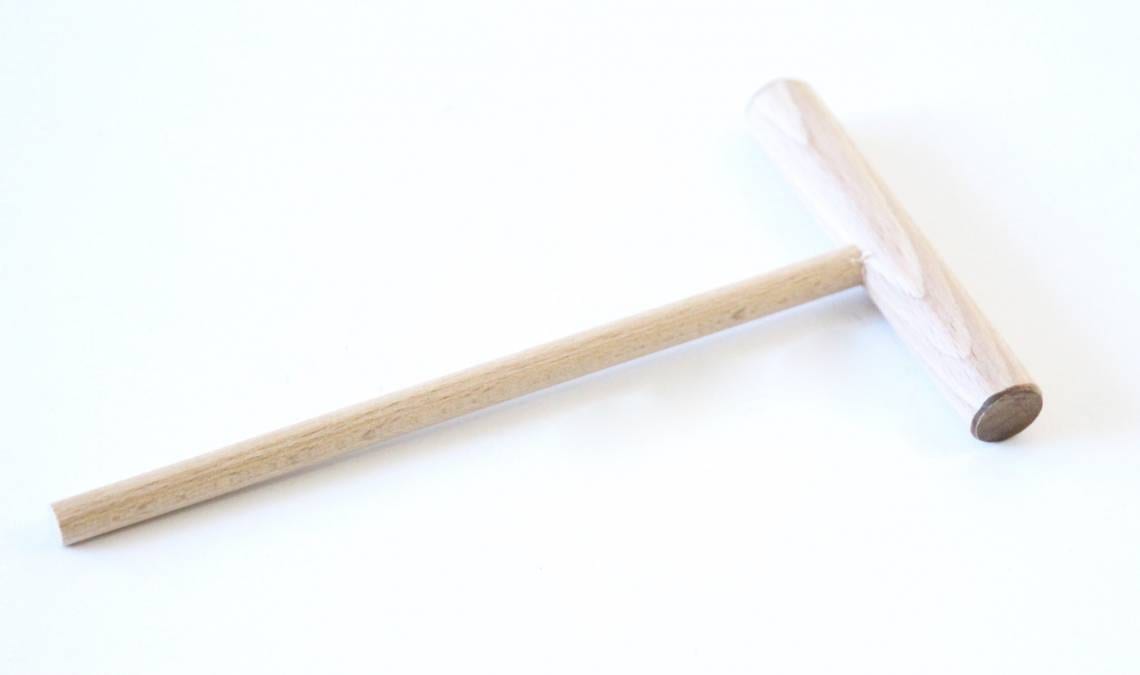 Wooden Crêpe Spreader by Berndes ($13.00) – This handy little tool is for spreading the crepe mix around the pan. As I mentioned above, I LOVE tools that make the process easier.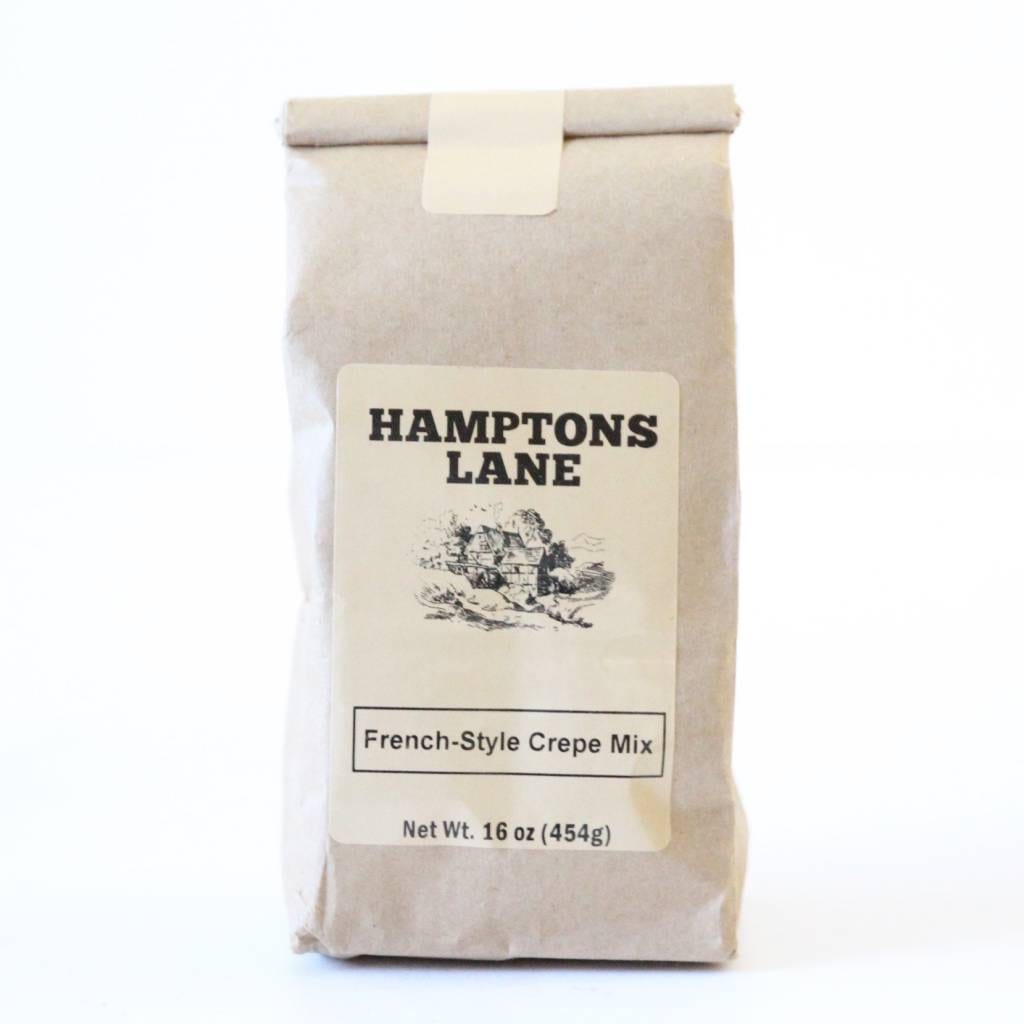 Hamptons Lane French Style Crêpe Mix by Bear Branch Milling Co. ($8.00) – I had no clue there was such thing as crepe mix, but I'm sure glad there is. The only problem is, I will be very sad when this runs out.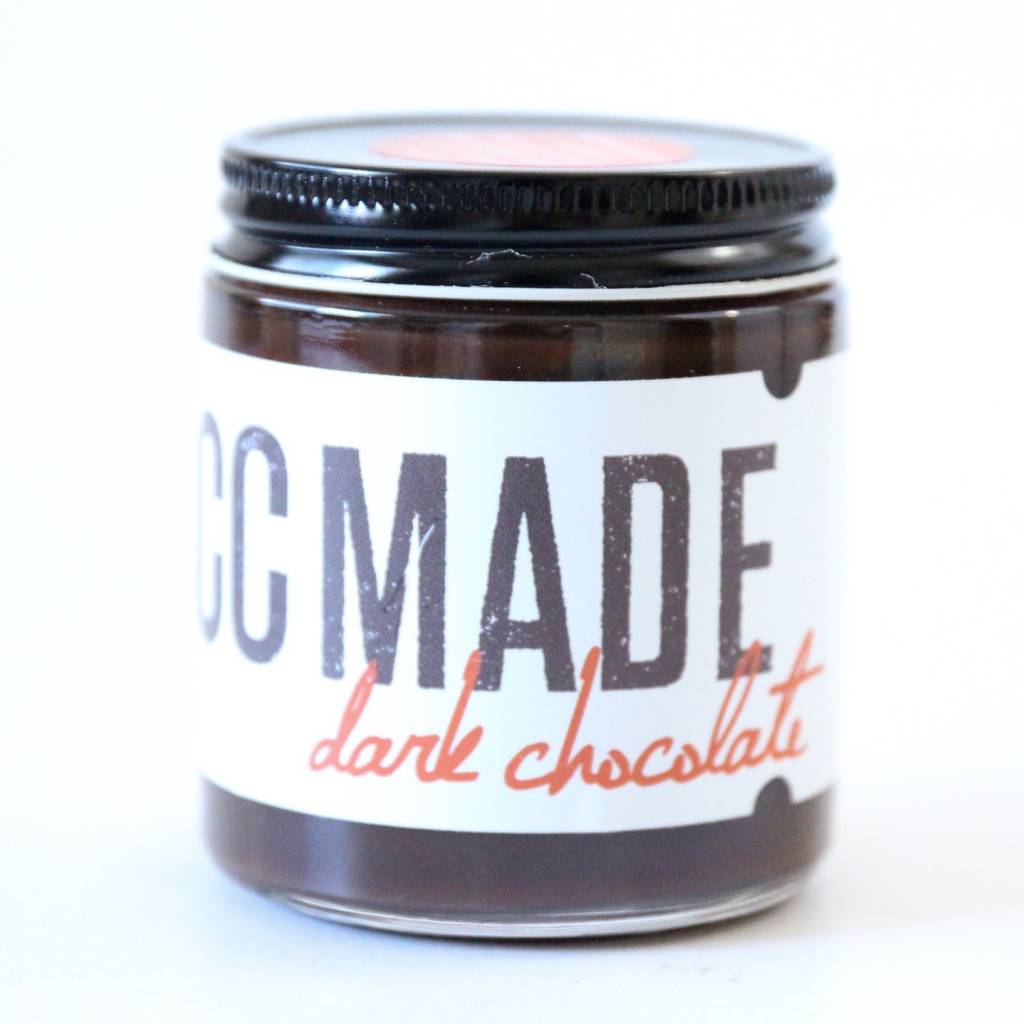 Handmade Dark Chocolate Caramel Sauce by CC Made ($7.00) – Be still my heart……this is exactly what I think of when I think of crepe toppings…..chocolate sauce is a must……warmed slightly…..and drizzled over cold ice cream….with crepes fresh out of the pan.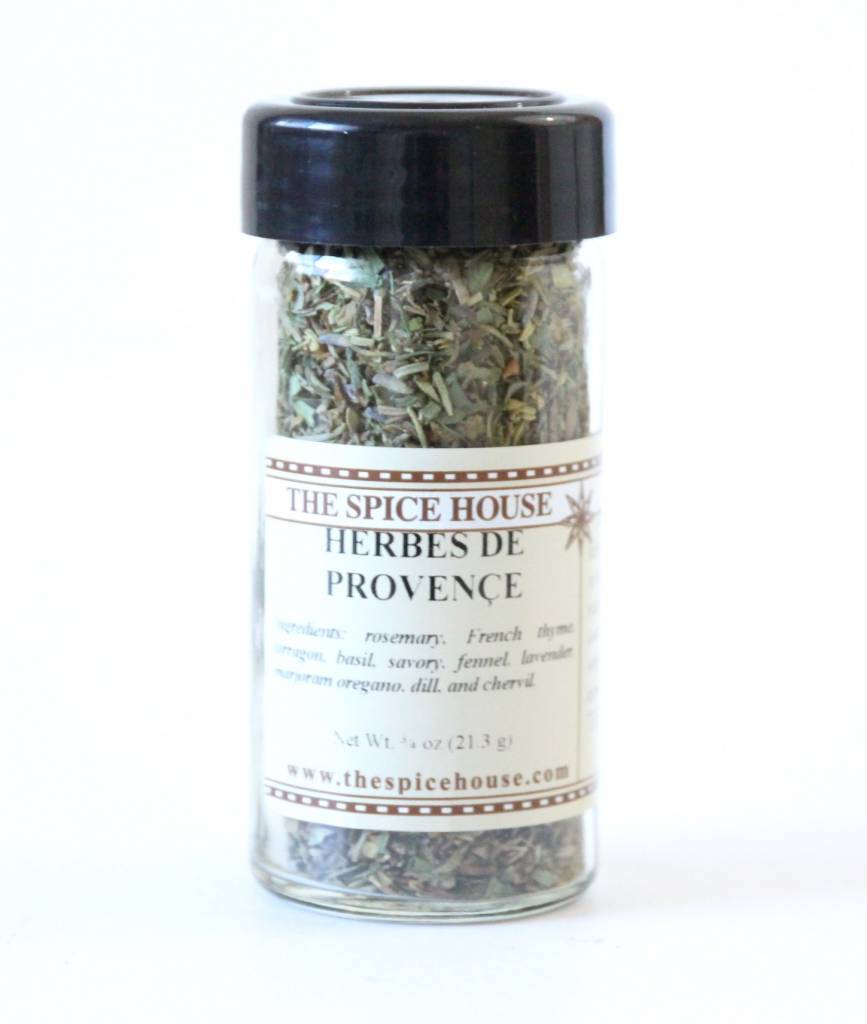 Authentic Herbes de Provence by The Spice House ($5.00) – Savory crepes are just as popular as sweet crepes, but I am yet to try them. Do you think I could season my tofu with this spice??
Thoughts: It should come as no surprise that I love this month's box. I am so excited to make some crepes. I picture it becoming a Sunday tradition. Mimosas and crepes…..does it get any better than that? If you like spending time in the kitchen as much as I do, I highly recommend checking this box out. I am already looking forward to next months box, and can't wait to see what they come up with. Now, the only problem is……..how on earth do I make crepes vegan friendly? And……what are the chances that Hamptons Lane will come out with a mimosa themed box any time soon?
XOXO
Explore.
Save.
Enjoy!
Sign up for a free account on A Year of Boxes to receive exclusive offers, be added to our monthly mailing list, and much more! We are always adding features to improve the experience for our users, from their valuable feedback!
Join Today!