Harvey Prince The Story of Perfume Box Review February 2016
The Story of Perfume Box is a new subscription box by Harvey Prince, and I am super excited about it. I use to receive this brand in my BirchBox Canada boxes all the time and I never really paid much attention to it, but man am I regretting that now. Today I discovered that I actually really love this brand and I'm so happy that they now have their own subscription box…..like really happy.
If you aren't familiar with The Story of Perfume Box it is a new fragrance subscription box from Harvey Prince, which is a product line of fragrances, skin care and haircare products that are all 100% cruelty free, vegan and gluten free, and also made in the USA.
The Box: The Story of Perfume
Cost: $22 per month
What You Get: Two exclusive mini-roller fragrances, two samples from our line of fragrances, and two samples from our line of bath, hair and body products. Our products are all 100% cruelty free, vegan, gluten free and made in the USA.
Ships to: Worldwide
Shipping Cost: TBD
Coupon Code: Use code SWEETSUNSHINE to get mini rollers of both Baciami and D'Amore for FREE, just pay shipping! (Limit one free mini per transaction.) – CLICK HERE
My very first Harvey Prince perfume box came in a fun pink bubble mailer. The box itself is very beautiful, and so is the packaging They really set the tone with all this prettiness, and if I had to judge it based on first impression alone, it would get an A+.
Hello Body Butter & Shower Gel – These are the items I use to receive in my BirchBox and I am kicking myself for gifting them. The Hello line is a mixture of citrus botanicals and sweet almond oil. They both smell amazing and will be perfect for my travel bag……..why did I not try these sooner!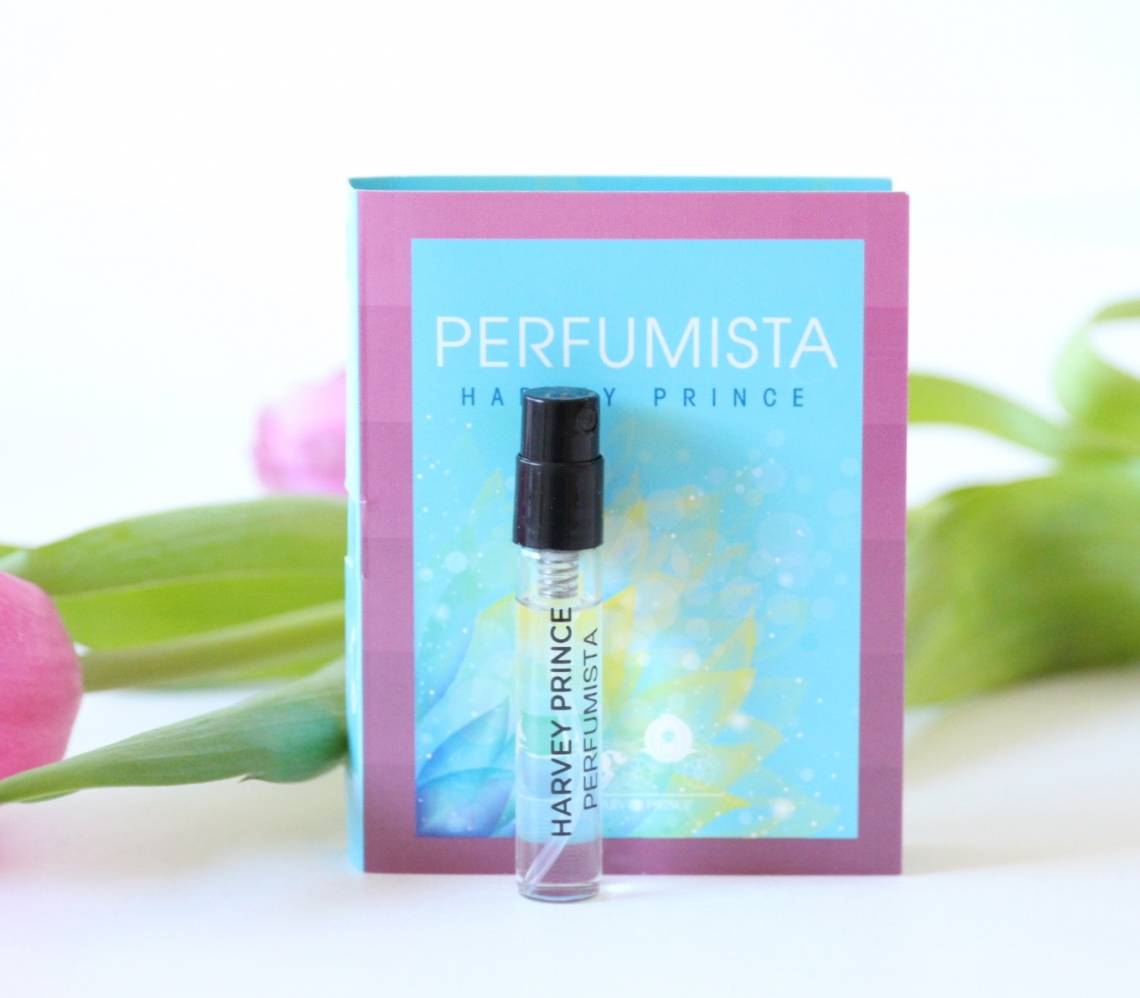 Perfumista – Notes: Moroccan Jasmine, Lily of the Valley, Bergamot, Sandalwood, Amber, Musk.
Bailando – Notes: Japanese Orange Flower, Moroccan Rose, Indian Jasmine, Madagascar Vanilla, Clean Musk.
Baciami – Notes: Fresh Lemon, Tangy Cassis, Ripe Pineapple, Calla Lily, Jasmine, Sweet Brown Sugar, Sandalwood, Warm Vanilla, and Clean Musk.
D'Amore – Notes: Italian Bergamot, Cypress Oil, Sweet Pink Grapefruit, Lush Lily, Dewy Jasmine, Cyclamen, Warm Vanilla, Patchouli, Smoky Vetiver, Spicy Tonka Bean, Soothing Sandalwood, and Clean Musk.
This is probably my favourite fragrance in the box (amazingness in a bottle) but sadly we had a little leak during the shipping process and I was left with half a bottle. Insert sad face here.
Thoughts: I freakin' love this box! I have been searching for perfume sinceI was in grade 9 and White Musk from the Body Shop was all the rage (to this day I can't smell White Musk without thinking of those awkward high school days). I tried a few Calvin Klein fragrances shortly after that but they just didn't cut it. Since then, the only two fragrances I've taken a liking to are Pink Sugar, and Si by Giorgio Armani. I had just surrendered to the fact that I would never find another perfume I liked when this little box of heaven arrived on my desk. Surprisingly I love all four fragrances, but I especially LOVE Bailando and d'Amore….they are utterly amazing, and I can't stop smelling them. I honestly feel like all four of these perfumes were made specifically for me….they are the perfect blend of floral, fruity and sweet. I am in love!
XOXO
Explore.
Save.
Enjoy!
Sign up for a free account on A Year of Boxes to receive exclusive offers, be added to our monthly mailing list, and much more! We are always adding features to improve the experience for our users, from their valuable feedback!
Join Today!