Ipsy Review May 2020
Ipsy is a monthly makeup and beauty subscription box – each month includes 4-5 deluxe and full size products, in addition to a beauty bag! They kindly sent me this bag for review.
Last month was my first time reviewing Ipsy in a very long time, and the April bag was absolutely perfection. It reminded me just how much I love this beauty subscription. And the best part is….. it's only $12 per month! How great is that?! I also love the fact that my glam bags are specific to my beauty preferences. They pay attention to my beauty profile and send me a collection of curated items…….specifically for me!
Subscription Details
Ipsy is a monthly beauty membership offering products personalized for you. Here is a breakdown of the different memberships and what you'll receive:
Glam Bag: 5 deluxe samples or full-size products, $12/month
Glam Bag Plus: 5 full-size products, $25/month
Glam Bag Ultimate: 5 deluxe samples and 8 full-size products, $50/month
Personalization: They personalize your Glam Bag using a system called IPSY Match, which uses the selections from your beauty profile and your product review feedback to choose the best products for you.
Choice: All members can choose 1 of the 5 products you'll receive in your Glam Bag and Glam Bag Plus, and 1 of the 8 full-size products in your Glam Bag Ultimate each month, while supplies last.
Here's a closer look at my May Ipsy Glam Bag….
ABOUT THE BAG
This ombré bag makes magic hour any hour, so discover the glow that's right at your fingertips.
The quality of the bags themselves has definitely change over the years….and for the better. I can see it in the material, design and details. The May bag is much better in person and I love it more than I thought I would. The ombre design is oh-so-pretty.
CIATÉ LONDON – Fierce Flicks in Black
British beauty brand CIATÉ LONDON is beloved for their on-trend, unexpected, and innovative products—from glow-getting highlighters to setting sprays, and more. Through their products, they aim to make beauty uncomplicated and attainable for all and encourage others to express themselves through makeup
Liquid liner in under 5 min? It's possible! This felt-tip pen puts you in control and takes the guesswork out of nailing the perfect cat eye or dramatic wing.
The easy-to-use, ultra-precise tip deposits pigment cleanly and smoothly—whether you're drawing thin lines or thick flicks.
The matte, jet-black shade? Consider it an everyday staple in your liner wardrobe.
Keep your compact for touch ups at home. Once this liner is on, it's on (AKA it won't smear, smudge, or run).
This is probably my least favorite item in the May bag but that is strictly a personal preference. I love eyeliner but definitely prefer a pencil to a liquid liner. I just don't have the skills to apply a liner like this. It will make a lovely gift for a friend though.
THEBALM COSMETICS – AUTOBALM® DAY 2 NITE in Lombard St.
THEBALM COSMETICS has a "beauty in five minutes" philosophy, meaning their line of makeup, skincare, hair care, and nail polish are multi-use and mega fabulous. They offer quick fixes and wondrous solutions for all your beauty wants and needs, and their wearable colors and juicy formulas help you reveal your inner artist.
We all love having options—and this super versatile shadow definitely delivers. Wear it wet or dry for more color payoff. This one shadow will give you a full day's worth of looks.
The highly-pigmented formula blends on easily and evenly with your finger or a brush.
Lombard St. is a shimmery, matte espresso that's beautiful for any occasion.
The cute, travel-size makes it perfect for taking on vacay, or on-the-go.
I am very familiar with this brand and really love their eye shadows. I would have preferred a more subtle shade but this one will be nice for special occasions.
UPDATE: I take back what I said about the shade. I decided to give it a try and oh my goodness, it is wonderful. I took their advice and applied it with my finger. You only need a tiny bit, it goes on easily, it feels soft and smooth and you can easily adjust the pigmentation. I was able to get a subtle look by applying a small amount and spreading it out with my finger.
PURLISSE BEAUTY – Coconut Oil + Plumeria Silky Body Butter
This line of high-performance, multitasking skincare was created by former Power Rangers villainess (!) Jennifer Yen, who channels her passion for time-tested, Asian skincare rituals into results-driven products that are safe for sensitive skin.
Your skin still craves hydration in warm weather and the summer sun. Give it some extra TLC—and major glow—by making this rich body butter a staple in your routine.
Coconut oil deeply moisturizes and nourishes to reveal soft, flake-free skin.
Plumeria and fruit extracts work together to promote elasticity and suppleness for firmer skin.
The gentle formula is safe for all skin types—including sensitive.
Purlisse is a brand I have come to know and love. I have received it quite often in my subscription boxes over the years and always end up loving their products. But until now, I had no clue their product line included body products. This body butter goes on nicely, it doesn't feel oily at all, it absorbs right away and it left my hands feeling really soft. The scent is a little strong but it's still lovely.
MOROCCAN MAGIC CLEAN BEAUTY – Manuka Honey Lip Balm
MOROCCAN MAGIC'S founder Kristina Tsipouras made this balm with the belief that your everyday lip balm should feel as luxe as your high-end products. Everything Kristina creates is made with pure Moroccan cold-pressed argan oil and is set at a price that won't hurt your wallet.
Dry lips can happen no matter how warm it is, so it's important to protect yours year-round. This all-natural balm keeps lips healthy and smooth—and it has a sweet, honey taste too!
This isn't one of those balms you have to keep reapplying 24/7. It's made with high-quality, cold-pressed argan oil to provide long-lasting comfort and hydration.
Manuka honey creates a protective shield on your lips to keep bad stuff (like germs out) and good stuff (like moisture) in.
I am always happy to receive lip balm and this one is really lovely. Moroccan Magic is a brand I have never tried. I received Manuka Honey and the scent is really nice. I find that some lip balms can be scent heavy which can be off-putting seeing as you apply them right beneath your nose. This particular formula is made with essential oils and moisturizing ingredients like argan oil and vitamin E.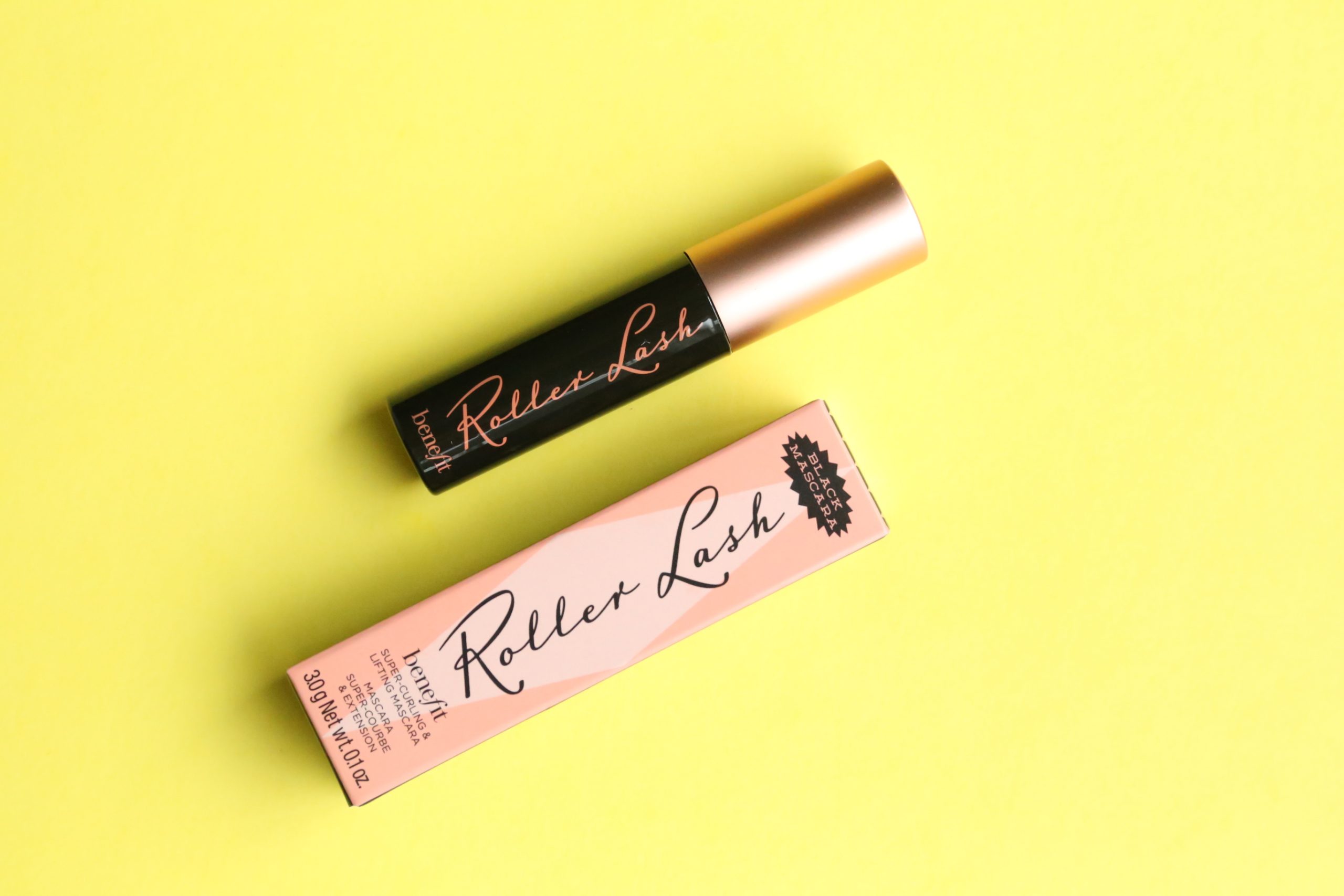 BENEFIT COSMETICS – Roller Lash Mascara in Black
Founded by two sisters in San Francisco, this quirky brand puts the fun back in makeup without sacrificing any of the quality. BENEFIT COSMETICS is beloved across the world for good reason—they're the brand behind go-to classics like Hoola bronzer, POREfessional primer, and They're Real! Mascara.
Late nights, Netflix rom-com binges, cute cat vids—there's nothing this water-resistant mascara can't handle.
Need proof it won't budge? The stats that favor this formula are stellar: 97% of users said it visibly lifts lashes, 87% said it gives long-lasting curl, and 94% said their eyes look more wide open.
The unique Hook 'n' Roll™ brush grabs, separates, lifts, and curls your lashes.
It's made with a curve-setting formula that conditions your lashes and keeps them curled for 12 hours.
Benefit Cosmetics is one of my favorite brands when it comes to mascara. It definitely adds value to the bag. This particular mascara has a curved wand and is said to visibly lift lashes. When it comes to makeup items mascara is one of my favourites to receive.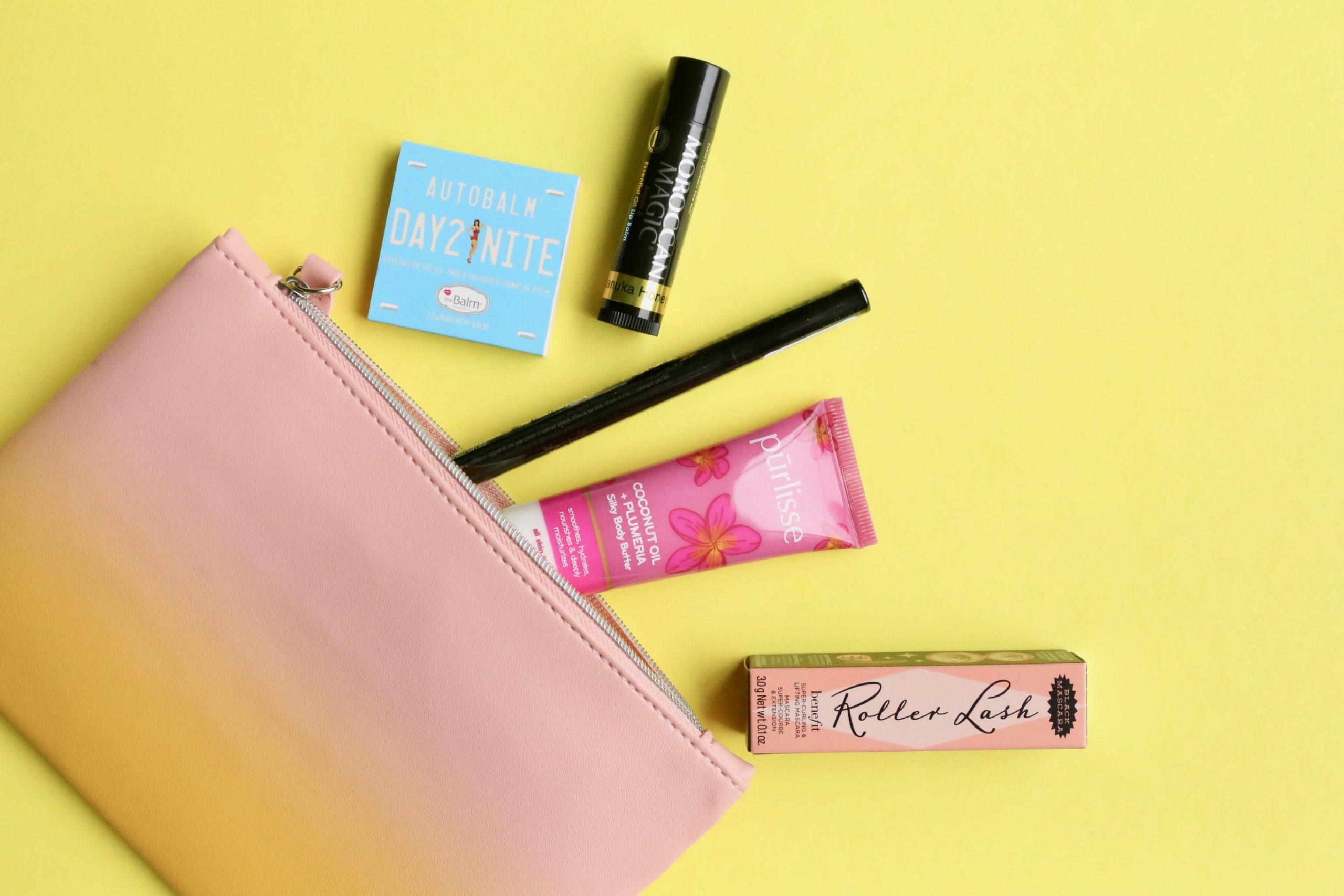 Ipsy Review May 2020 – Final Thoughts
When my May Ipsy bag arrived I was a little worried. Last month's bag was so wonderful I was afraid it would outshine the May bag and take away from the unboxing experience. Well….that wasn't the case in the least. I had so much fun going through this month's bag. It's the first time, in a LONG time, that I sat down and spent time getting to know the products. Don't get me wrong. I always go through my sub box products, assess and learn, but it was different this time. I got myself a cup of coffee, laid my Ipsy Glam Bag out on my desk, pull up all the product details and tested everything out. Going through the items slowly, and one by one, made me realize just how wonderful my Ipsy subscription is.
-AYOB Sarah
Ipsy is a monthly makeup and beauty subscription box - each month includes 4-5 deluxe and full size products, in addition to a beauty bag!
Learn More about Ipsy »