Jewelreveal Review & GIVEAWAY May 2016
Jewelreveal is a brand new jewelry subscription box. They officially launch next month, but everyone who signs up on Jewelreveal.com today will receive 50% off their first subscription box. Today I get to review one of their boxes, and I also get to host a GIVEAWAY. One of my lucky readers will win a 3-month subscription!
If you aren't familiar with Jewelreveal it is a monthly subscription box for jewelry. Every month, members will receive a Jewelreveal subscription box that comes with 2-3 pieces of hand-picked jewelry based on their own unique style and interests, plus the chance to win a jewelry surprise worth up to $5000.
The Box: Jewelreveal
Cost: $39.95/month, $33.95/month (3 month plan), $29.95/month (6 month plan) & $24.95/month (12 month plan)
What You Get: Every Jewelreveal subscription box comes with premium jewelry that fits your style, plus the chance to win a jewel surprise worth up to $5,000.
Ships to: US & Canada
Shipping Cost: TBD
GIVEAWAY: Enter to win a 3-month subscription, open to contestants in US & Canada – CLICK HERE
Jewelreveal comes in a separate mailing box, which means the pretty pink box doesn't get damaged. The pieces are wrapped individually, and the product card tells you a little bit about each one.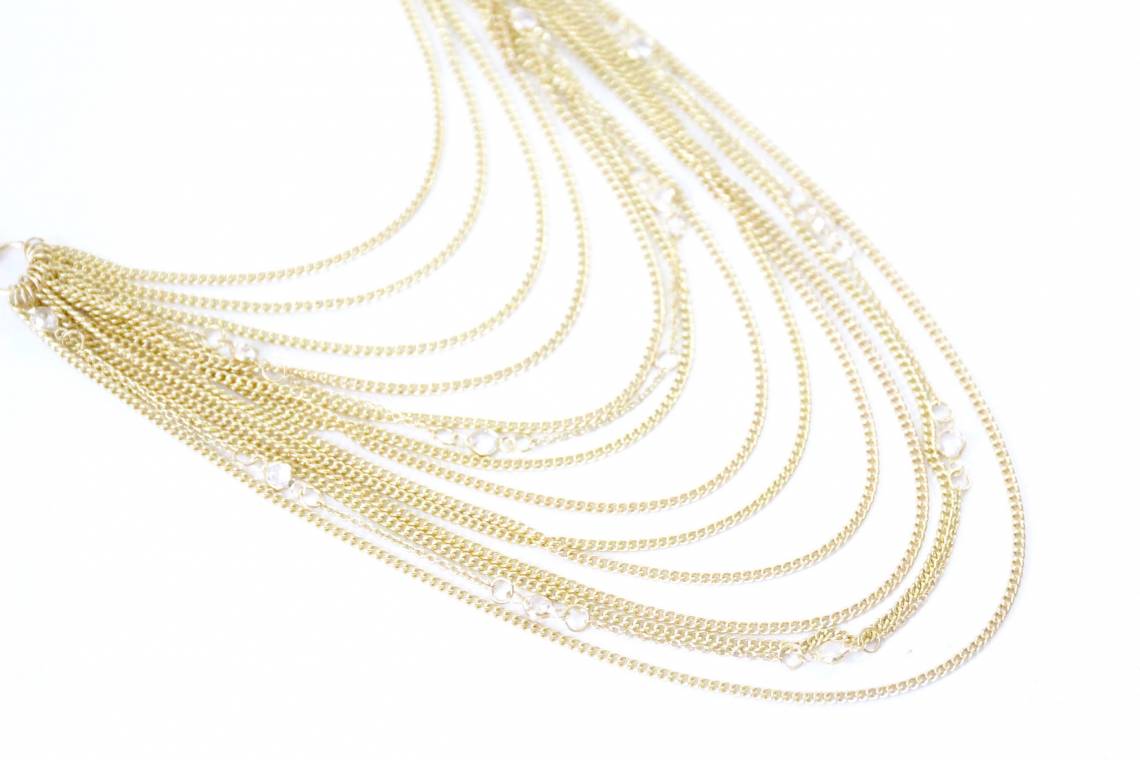 Gold-Tone Layered Necklace ($64) – I prefer gold to silver, so this little number fits my collection perfectly. I like that it has a bit of a statement feel to it, but is also simple enough to be worn with a number of different outfits. I would definitely wear this with a plain white t-shirt and distressed jeans.
Silver-Tone Bangle ($48) – This piece is perfect for stacking. I can see myself wearing this a lot, as I can pair it with my silver watch (which I wear often). The product card says it is an essential for any jewelry collection and that statement is very true.
Cubic Zirconia Stud Earrings ($20) – I absolutely love these. They are bigger than my everyday studs, but still simple enough to wear with most outfits.
Thoughts: I am very impressed with my first Jewelreveal box, and love all 3 pieces I received. They have all their bases covered – reasonable price, pretty packaging, nice product card, and good mixture of items. I was happy to see a necklace, bracelet and earrings. I wonder if this is what we can expect in each box – one of each. I also like that I received a gold piece and a silver piece. If you like jewelry as much as I do, this is one to keep an eye on. Or if you want to try before you buy, simply enter the giveaway for your chance to win your own 3-month subscription – CLICK HERE.
XOXO