KidArtLit Review July 2021
KidArtLit is the art-kit-meets-storytime subscription box! These Parents' Choice GOLD Award®-winning boxes include gorgeous hardback books, open-ended art kits for two, special author notes & illustrated instructions to inspire a lifelong love of reading & creating in kids 3-8 years old. They kindly sent us this box for review.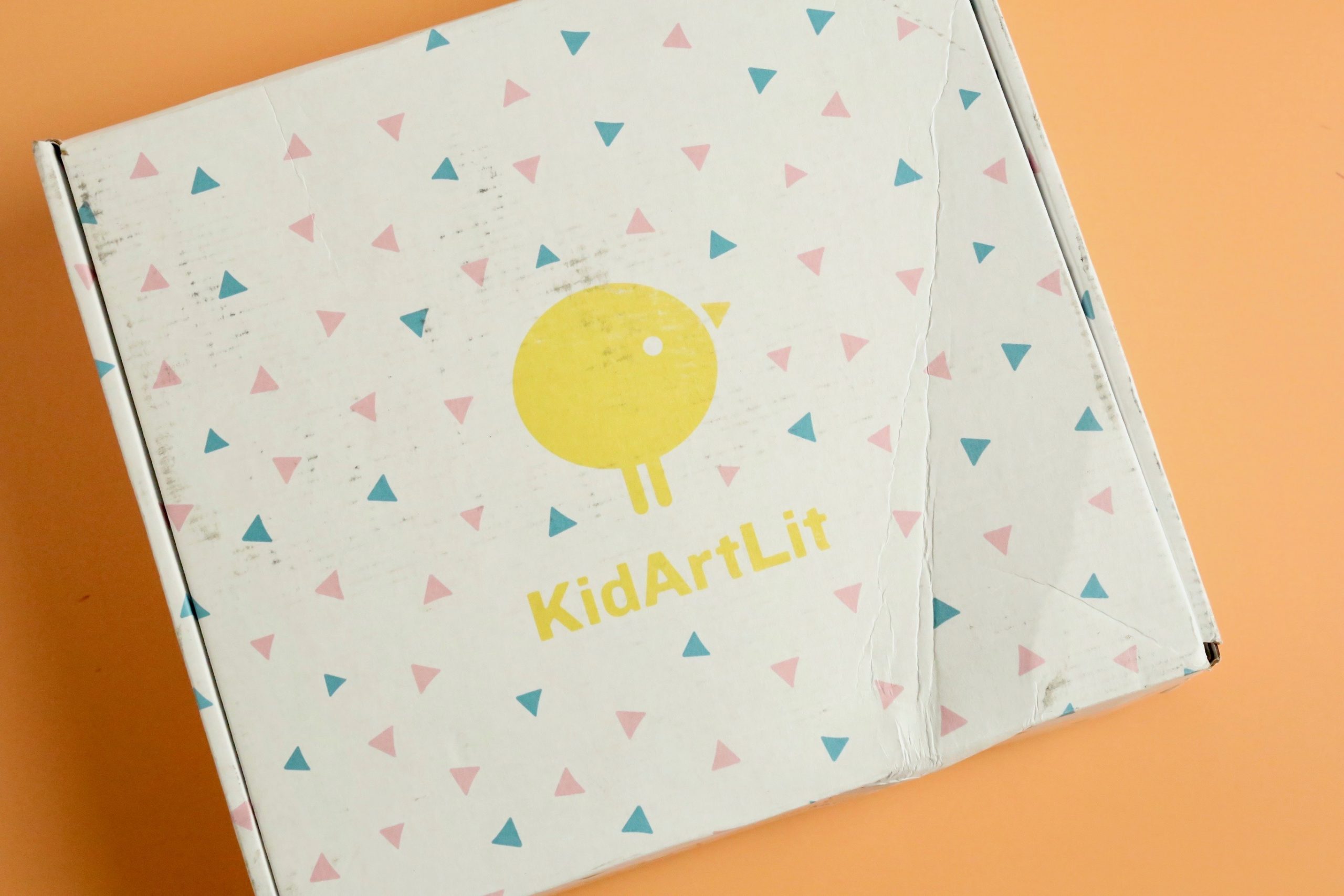 I have shared a couple of KidArtLit Unboxings over on the YouTube channel but this will be my first time personally reviewing it for you on the blog, and I am pretty darn excited about it. I fell in love with KidArtLit a couple of months ago when I received my first box. I think this is such a great subscription for littles and I can't wait until Steven is a little bit older so we can do the crafts together.
Subscription Details
Each KidArtLit box arrives in a delightful custom package and includes a new hardback picture book and process-based art projects with all the supplies for two kids.
You can choose between two delivery sizes to fit your family's needs:
Spark boxes come with 1 art kit
Deluxe boxes come with 2 art kits
You'll also get illustrated guides that walk you through each project, notes from the book's author, and more.
Here's a closer look at the July KidArtLit box. We are reviewing the Deluxe Box.
The Poet of Piney Woods by Bob Raczka
Jumping to conclusions is all too easy, but we promise you'll adore this month's pithy picture book pick, 'The Poet of Piney Woods,' by Bob Raczka, in which a misunderstood wolf delights his forest friends with unexpected talents. The book's illustrations and poetic prose make it a perfect read aloud for curious, word-loving children.
I have really come to love the books that KidArtLit includes in their boxes. The stories are fun and the illustrations are absolutely beautiful. These are books Steven and I will enjoy together for years to come. I also have a feeling that these will be the ones I want to hold on to as long as possible.
Art Kit #1
For our first art project we are making Musical Ribbon Kites. We received the following….
wooden dowels
ribbons
bells
elastic bands
The project itself it very easy and perfect for little ones. The end result is something I would have LOVED when I was a child. You simply tie the ribbons on to the dowel, attach the bells, and use the elastic bands at the top and bottom to keep the ribbons in place. SO fun!
I picture my 6 year old self running around the yard waving these in the air 🙂
Art Kit #2
For our second art project we are making Wooden Wall Hangings. We received the following…
wooden squares
paint
craft sticks
washi tape
alphabet glitter
chenille stem
This is another project I would have loved when I was a child, but I've found that to be the case with all of the art projects we have received to date. So…… I am actually kind of loving that each art project comes with enough supplies to make two of each. This means that when Steven is old enough I can make the projects along with him.
This one looks super fun. You put the washi tape on the squares in your desired pattern. You add a little paint to the top of the board and use the craft sticks to scrape it down, you add the second paint color and do the same which will cause the colors to mix and make a fun design. You then add the glitter and once it is dry you can attach the chenille stem at the top as a way to hang your painting.
KidArtLit Review July 2021 – Final Thoughts
I think KidArtLit has down an absolutely wonderful job with the July box. I love the book, and I am very excited to do both art projects. The box itself is very organized and they even included a code to scan for "This Month's Spotify Playlist" – I'm actually listening to it as I write this review. If you have littles at home, I would highly recommend KidArtLit. It is one of the few boxes that I would subscribe to personally if I weren't receiving it for review. I'm already excited to see what they put together for August.
-AYOB Sarah