KidPik Review February 2017
KidPik is a monthly style box of customized girl's fashion sizes 4-14. Create her personal style profile, receive your box, keep what your girl loves and send back the rest free of charge. They kindly sent us this box for review.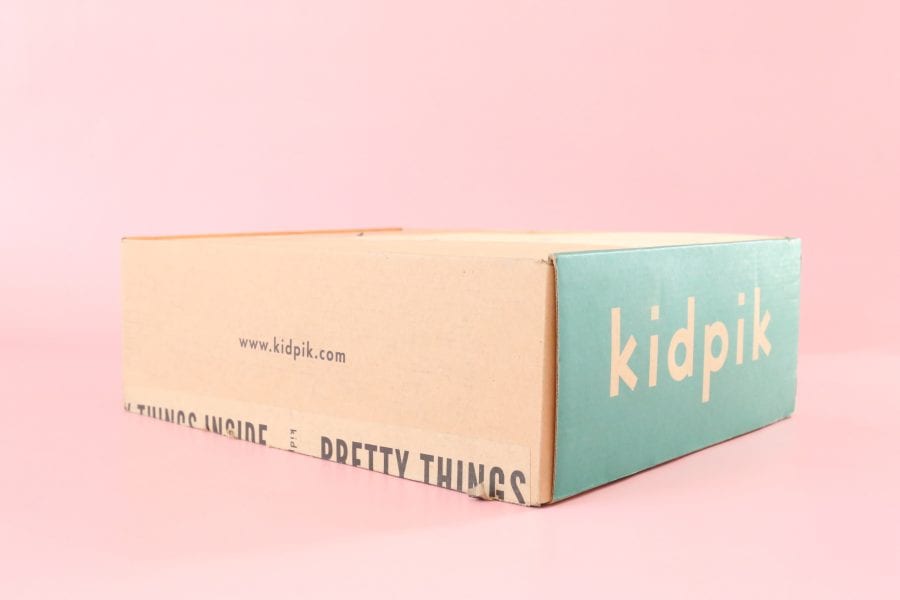 This will be our first time reviewing KidPik and someone on the AYOB team was very excited about it, but it wasn't Ashley, Shonah or I. We have expanded our team once again, and we now have Little Miss Ava to help us out with Kid's reviews. Ava is Ashley's daughter and she is 9 years old. KidPik is for girls age 3-14 so we figured she would be perfect for the job.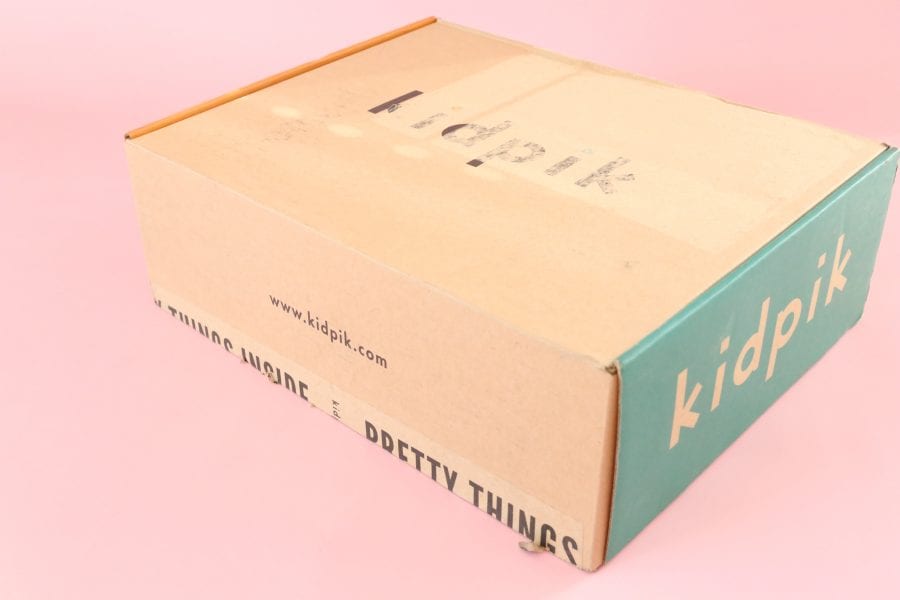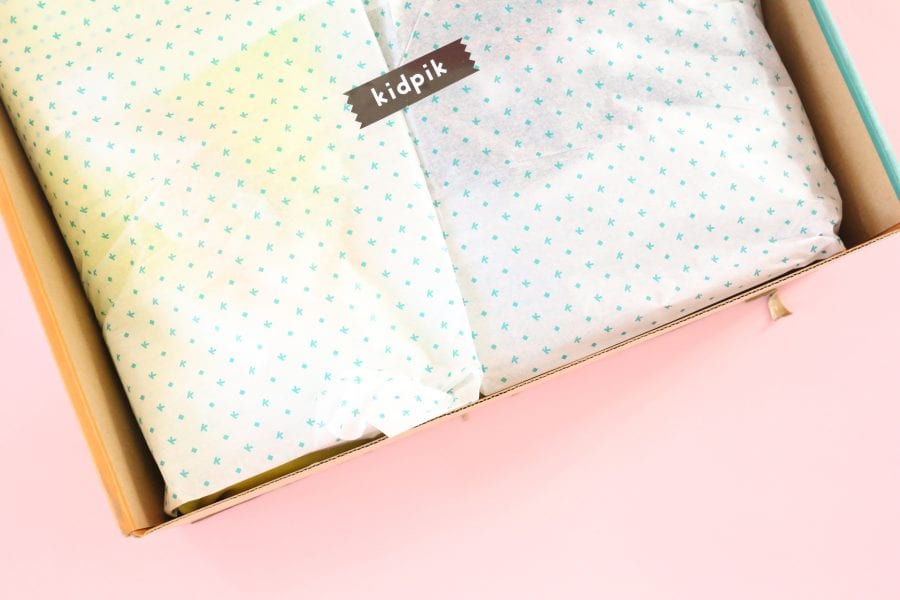 Prior to receiving our first KidPik Ashley jumped on the website and filled out Ava's style profile. She let the KidPik stylists know what Ava wears most often, what colours and patterns she likes, as well as her size, where she likes to shop, and styles she prefers – trendy, girly, classic, or sporty.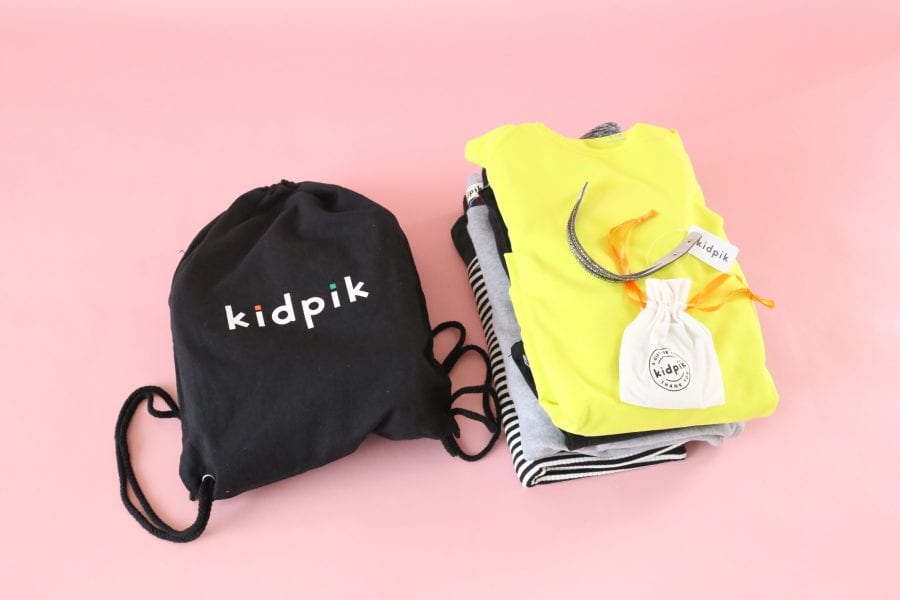 Once you receive your KidPik box in the mail you have 7 days to try everything on and decide what to keep and what to send back. If you keep everything you receive 30% off making the average cost per item only $12.
Here's a look at Ava's very first KidPik box:
Outfit #1 – Dress & Shoes
First up we have an adorable little  a-line dress. Ava fell in love with this as soon as she saw it, and her Mom decided that she wants a matching one in her size. And can we talk about these shoes! They were a huge hit as well……with all of us! I think any little girl would love these. The cost to keep the dress is $24.50 and the cost to keep the shoes is $39.50.
Verdict: KEEPERS
Outfit #2 – Crop Leggings & Active Hooded Top
I was very surprised to see this little athletic outfit in the box, as was Ava. She mentioned to me while we were taking the photos that she has been wanting an outfit like this. You should have seen her when she had it on, she was so excited. The top has a hood, and thumbholes (Ava's favourite). The top is another item both Ashley and I want in our size. The cost to keep the top is $17.50 and the leggings are the same.
Verdict: KEEPERS
Outfit #3 – Plaid Layered Sweatshirt, Skinny Jeans & Bracelet
This is my favourite outfit of the three. I absolutely LOVE this top. Is it bad that I also want this one in adult size? It's a little big on Ava, but that just means she will get more wear out of it. She was super excited about the bracelet because her friend has the same one, and she really liked the jeans. Ashley and I were very impressed with the quality of both the top and the bottoms. The cost to keep the top is $22.50, the jeans are $17.50 and the bracelet is $4.50.
Verdict: KEEPERS
KidPik also threw in these adorable little patches.
KidPik Review February 2017 – Final Thoughts
Wow, wow, wow! Ashley, Ava and I are so impressed with our first KidPik box. I wish you could have seen the three of us while we were shooting the video and taking the photos. It was pure comedy. We fell in love with everything immediately and I don't think any of us were prepared for that. For me personally, I found the styles to be better than expected, Ashley thinks the quality and price point is amazing, and Ava loves everything and couldn't believe that she got an athletic outfit. She was so dang cute when she opened the box. We would 100% recommend KidPik, no questions asked. The cost to keep all of the items (which we are) is $143.50, but when you take off the 30% for keeping the entire box, that brings down the cost to $100.45 which is extremely reasonable for 3 outfits, shoes and an accessory. KidPik did an amazing job styling Ava's first box. We couldn't be happier.
XOXO
Explore.
Save.
Enjoy!
Sign up for a free account on A Year of Boxes to receive exclusive offers, be added to our monthly mailing list, and much more! We are always adding features to improve the experience for our users, from their valuable feedback!
Join Today!