The Kit Beauty Box Fall Edition Review 2016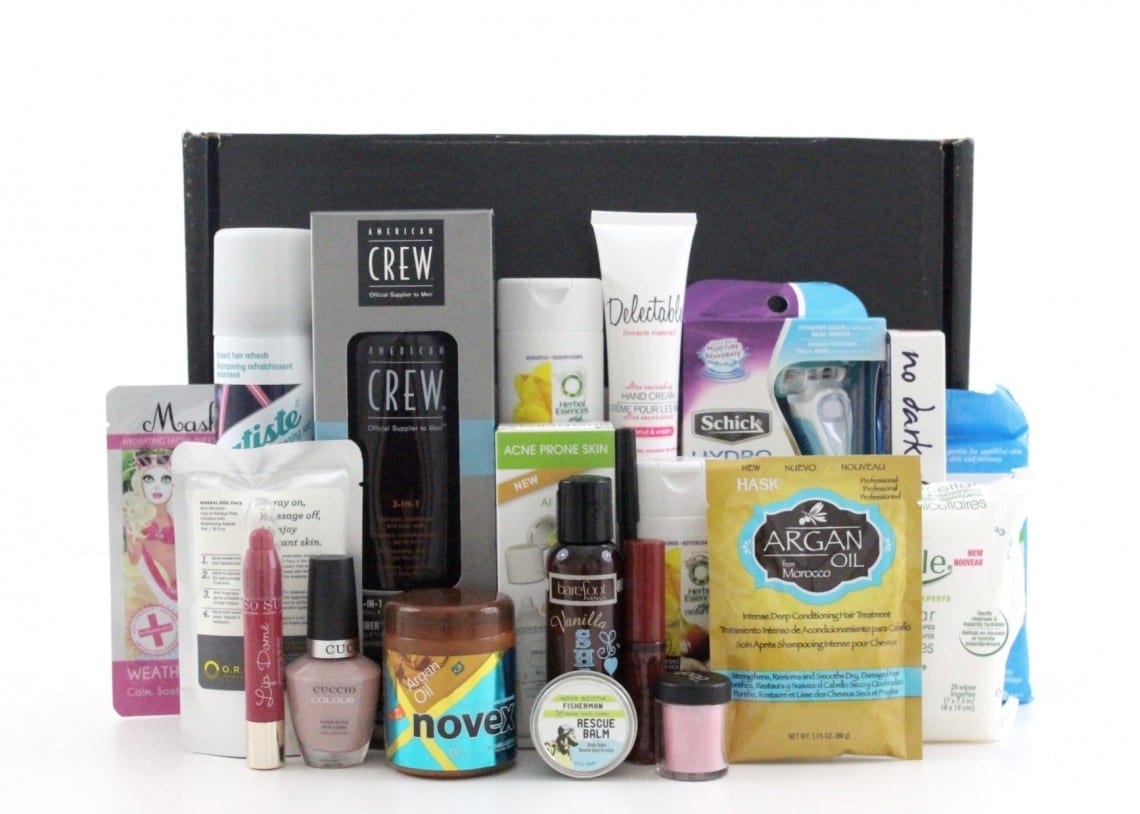 The Kit Beauty Box Fall Edition Review 2016
Where in the world did all these TopBox Limited Edition boxes com from! And why didn't I know about them sooner! I have received a couple of their LE boxes now, but this one is hands down, the best beauty box I have ever received. This thing is overflowing with beauty product goodness. I am blown away by the number of items in this box. PLEASE let them come out with a Winter version of this box, and a Spring, and a Summer……I will order 2 or 3 of each.
TopBox Details
If you aren't familiar with TopBox, it is a beauty subscription box which includes four beauty samples (Prive Topboxes have 2 or more). Samples can range from skincare, bodycare, makeup, haircare and fragrance. The samples are from prestige brands. Some of these brands are well-known and others are newly launched or small and niche.
The Box: The Kit Beauty Box Fall Edition
Cost: $45
What You Get: A crazy amount of awesome beauty products (those are my words not theirs)
Ships to: US & Canada
Box Details
Seeing as this box kind of came out of nowhere, and I think it is now sold out, I don't have too much info on it. And seeing as there are a TON of products to look at, I'm not going to give my opinion on each one, or else I would be here for 2 hours, and I kind of want to go eat dinner. But…..if I were you, I would check out the link anyways, and keep an eye out for future boxes like this.
Batiste | Sweet & Seductive Dry Shampoo
Ella Henderson & Batiste have teamed up to create this fabulous new dry shampoo inspired by Ella's luscious locks and Batiste's iconic style. This limited edition hair hero is the perfect style boost for hair in need of an instant refresh. You never know where the day may take you but with Batiste on hand you know you'll always be ready for it. Perfect to use between washes or whenever you want to look and feel your best in an instant.
NYX | Butter Gloss (assorted colours)
Add a little more sweetness to your lips with a touch of the Butter Lip Gloss available in 12 scrumptious colors! Get creamy sheer to medium coverage on your lips without that sticky sensation. Its perfect for every sweet tooth! What it is Its buttery lip gloss with a sweet scent that provides sheer to medium coverage on your lips without that sticky feeling. What it does Provides nourishment with a flush of color on your lips giving you the perfect pout. Why we love it Adore that it can be worn alone or over your favorite lipstick! Its delicious and gorgeous at the same time.
Nova Scotia Fisherman | Xtreme Skincare Rescue Body Balm
Nova Scotia Fisherman's all-natural Rescue Balm is made with raw ingredients nurtured by the sun and sourced as close to the Earth as possible. Soothe and relieve irritated skin with Chamomile, Nova Scotia Sea Kelp and Aloe extract.
O.R.G. Skincare | Mineral Peel Face (deluxe sample)
This Mineral Peel Face Exfoliant from O.R.G Skincare contains moisturizing nutrients to eliminate dry or "ashy" skin while polishing for softer, smoother, glowing skin. Finished with natural brightening agents: milk thistle and licorice root. Delivering even tone and healthy radiance. For all skin tones and types.
Simple | Sensitive Skin Experts Micellar Make-Up Remover Wipes (25 wipes)
Simple Micellar Makeup Remover Wipes keep your skin feeling clean and instantly hydrated everywhere you go. The on-the-go wipes use skin-loving ingredients and triple purified water that gently cleanse while instantly hydrating your skin. Micelles, our smart cleansing bubbles, attract and lift make-up and impurities out of your skin without leaving it dry or tight.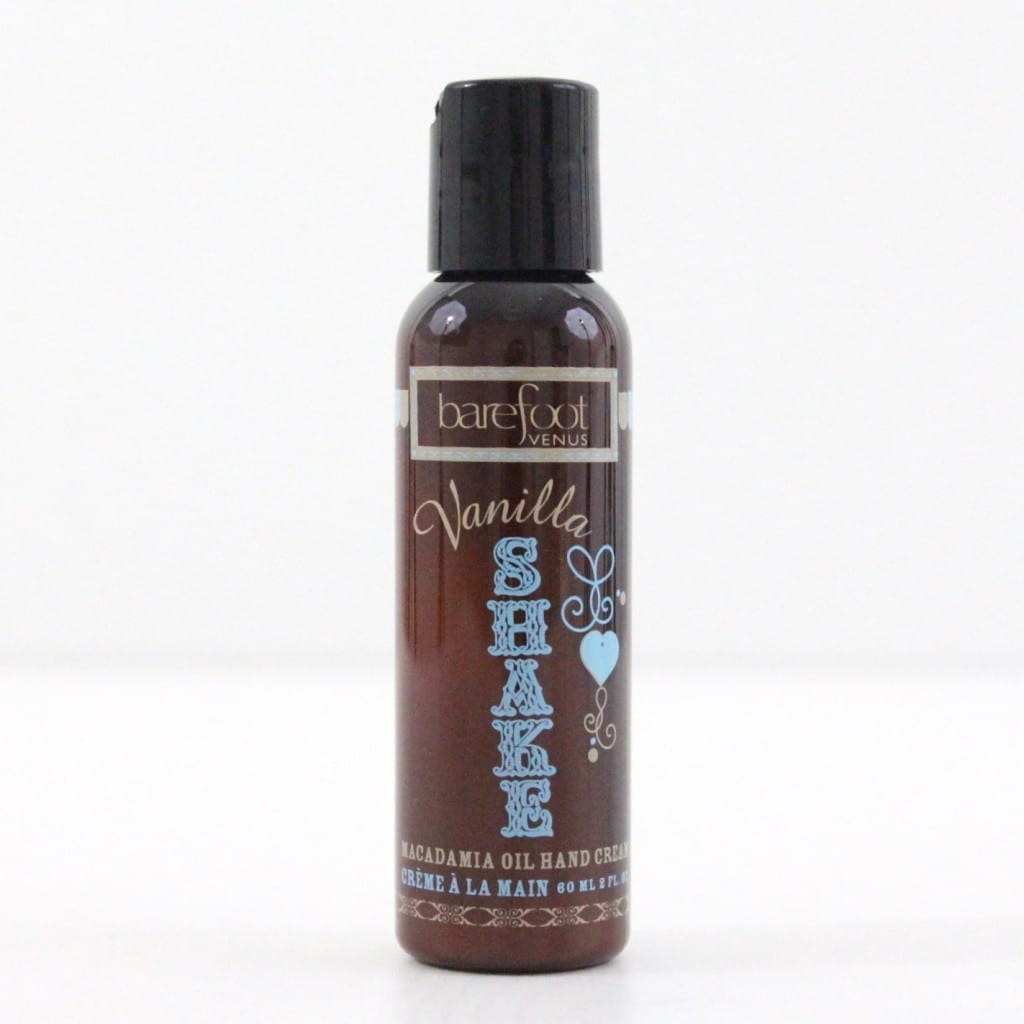 Barefoot Venus | Hand Cream
Hands are pampered in a ultra-rich potion of macadamia nut oil, sesame seed oil and wheat germ oil for long-lasting smoothness.
Bioderma | Sébium Al Correcteur
aking advantage of the latest dermatological breakthroughs, Sébium AI Correcteur promotes the elimination of pimples through multi-targeted action and brightens the complexion thanks to its natural colouring.
American Crew | Get The Look 3-in-1 Fiber Duo
3-in-1 All-in-one Shampoo, Conditioner, and Body Wash perfect for travel or the gym. Invigorating cleansing agent that stimulates hair and scalp. Conditions, detangles and adds shine to hair. Revitalizes and restores hair. Remineralizes and softens the skin. Fiber High hold with low shine. Resinous product helps thicken, texturize and increase fullness to hair. Provides a strong, pliable hold with a matte finish.
So Susan | Lip Dome (Rhubarb Rouge)
A luscious, long-wearing hybrid between a rich stain and a hydrating balm, our Lip Dome strikes the perfect balance between non-drying, pigmented colour and cushiony-soft, full lips.
POP Beauty | Pigment
Use these concentrated pigment powders to add a shot of pure colour to your favorite features. The unique formula in textures varying from matte to satin to full-on glam glimmer will have you looking lush in no time!
Novex | Argan Oil Deep Conditioning Hair Mask
Your hair is frizzy, dull and dry? Novex Professional Hair Food Therapy guarantees amazing results for the health and beauty of your hair. Novex Argan Oil is an extra deep hair care cream, for enhanced treatment to restore shine and smoothness on hair with split ends that's frizzy, dry and dull.
Cetaphil | Gentle Skin Cleansing Cloths
Designed for all skin types, Cetaphil Gentle Cleansing Cloths cleanse without irritation to leave your skin soft and smooth. Quick and easy to use, these pre-moistened cleansing cloths are ultra soft and gentle for even the most sensitive skin, thoroughly removing dirt and makeup without irritation to leave your skin feeling clean, refreshed and balanced after every use.
Cuccio | Nail Polish (assorted shades)
Cuccio Colour Professional Nail Lacquer is formulated with Triple Pigmentation Technology for rich coverage in one coat and true coverage in two coats. For the Love of Colour contains no DBP or toluene.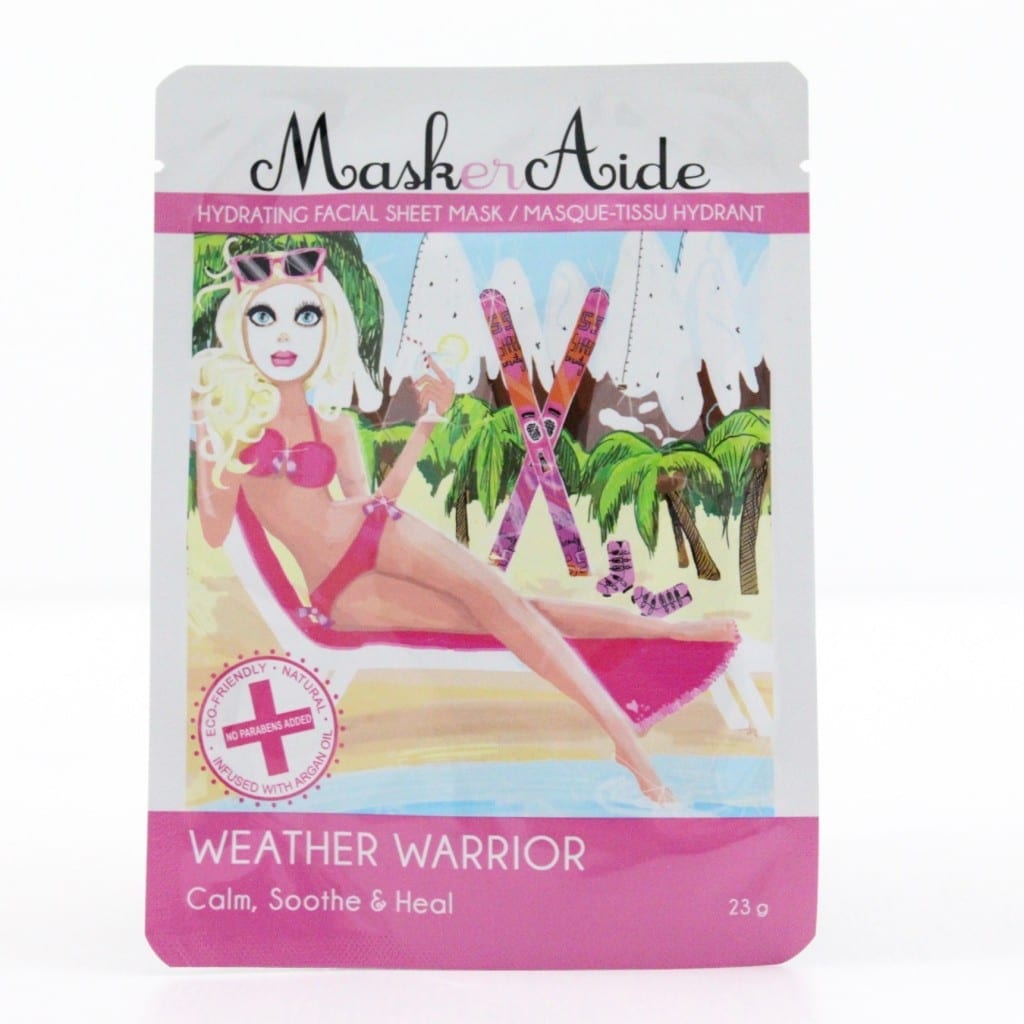 Maskeraide | Facial Mask
Whether you've spent the day baking on the beach or skiing down the slopes, your skin has taken a beating. Exposure to damaging elements such as harmful UV rays, wind and extreme cold can leave your skin dry, flaky and screaming SOS!
Caring for and moisturizing your skin after exposure to the elements is essential. Apply our WEATHER WARRIOR mask with Aloe, Green Tea, Witch Hazel and Argan Oil to help soothe, calm and heal your skin allowing it to breathe a sigh of relief.
Eslor | Introductory Collection: Hydrate. Protect. Treat
This collection includes samples of Eslor's Soothing Refiner Cleanser, Botanical Peeling Gel, Chlorophyll Lifting Mask, Firming Collagen Day Cream.
Schick | Hydro Silk Razor (1 razor)
The Schick Hydro Silk TrimStyle womens razor combines our hydrating Hydro Silk razor with a waterproof bikini trimmer for all your leg and bikini area needs. The razor features five Curve Sensing blades to provide incredible closeness while reducing skin irritation. With just a flip of the handle, the TrimStyle transforms into a waterproof bikini trimmer, which can be used in and out of the shower for convenient bikini maintenance.
Herbal Essences Wild Natural | Rejuvenating Shampoo & Conditioner
Each bottle of the shampoo and conditioner contains 100-percent hand-harvested cassia, picked in the lush forests of India and activated to protect hair from damage. Say hello to fiercely good hair with wild naturals rejuvenating shampoo, and continue your hair care routine with wild naturals rejuvenating conditioner.
Hask | Argan Oil from Morocco
This deep conditioner is a super strengthening, hydrating treatment that will restore and smooth dry, damaged, chemically treated or over processed hair. Argan Oil, unique to Morocco, is known for its high absorbing, penetrating and split end repairing qualities while leaving even the most damaged hair soft and nourished with added moisture. Free of: sulfates, phthalates, gluten, drying alcohol and artificial colors.
No Dark Shadows | Complexion Enhancer
No Dark Shadows is a multipurpose complexion enhancer designed to conceal imperfections and dark circles under the eye area as well as highlight the complexion. Available in two universal shades – will wake the eye up and highlight the t-zone. The oil-free formula is waterproof and long lasting, enhancing your complexion for up to six hours.
Ofra | Lip Liner
Water resistant pencil suitable for the most sensitive eye & lip areas. Created with a synthetic beeswax base for a smooth, soft and long lasting application.
Cake Delectable | Ultra Nourishing Hand Cream
Packed full of goodness, this ultra nourishing hand cream is enriched with mango butter, shea butter and aloe vera to smooth, nourish and rejuvenate hand and cuticles. Rich and never greasy, this beautiful blend is kissed with the delectable scent of coconut & cream. Enjoy super-smooth, soft and nourished hands. A standing ovation all for you.
The Kit Beauty Box Fall Edition Review 2016 – Final Thoughts
Oh my gosh, did that just happen? I can't get over this box, it is crazy! I am absolutely, 1oo%, in love with the Fall Beauty Kit. I said it already, but I really hope they have a Winter version of this box. It basically has all your beauty essentials packed into a big ol' black box. I'm super excited to try all of these products. I'm pretty much set for the next month or two. There's not much I will need to buy when it comes to toiletries. I'm one happy girl!
XOXO
Explore.
Save.
Enjoy!
Sign up for a free account on A Year of Boxes to receive exclusive offers, be added to our monthly mailing list, and much more! We are always adding features to improve the experience for our users, from their valuable feedback!
Join Today!