The Kit Beauty Box Winter Edition Review 2016
The Kit Beauty Box Winter Edition Review 2016
You guys, I am so excited about this review. I lucked out a couple of months ago and was able to snag the Fall Kit Beauty Box and I was blown away. I said in my review that I hoped they would release a similar one for Winter and here it is!!! You really gotta jump on these when they are available because they sell out fast.
This is a limited edition box from the TopBox Collective…..
TopBox Details
If you aren't familiar with TopBox, it is a beauty subscription box which includes four beauty samples (Prive Topboxes have 2 or more). Samples can range from skincare, bodycare, makeup, haircare and fragrance. The samples are from prestige brands. Some of these brands are well-known and others are newly launched or small and niche.
The Box: The Kit Beauty Box Fall Edition
Cost: $45
What You Get: A crazy amount of awesome beauty products (those are my words not theirs)
Ships to: US & Canada
Mettrum Originals | Hemp Lip Balm in Peppermint-Vanilla Lip Balm (5g)
Lip balm is always a good idea, especially when it is a combo of peppermint and vanilla.
Cetaphil | Moisturizing Lotion (60mL deluxe sample)
This is a really great brand, it has been around for years and is always recommended by dermatologists.
Batiste™ | Dry Shampoo in Floral & Flirty Blush (200mL)
A new bottle of dry shampoo each season is a must!
Burt's Bees | Cucumber & Sage Facial Cleansing Towelettes (30 towelettes)
Burt's Bees is one of my favourite brands when it comes to skincare.
d:fi | Reshapable Spray Flexible Styling and Finishing Spray (9mL deluxe sample)
This is the perfect size bottle to keep in my gym bag.
O.R.G Skincare | Mineral Peel Face (5mL deluxe sample)
Ok….I have received this peel SO many times and have always gifted it. But I finally decided to test out the bottle I received in my Winter FabFitFun box and it is amazing!! You must try it!
Degree® MOTIONSENSE® | Dry Spray Fresh Energy (107g)
I love essential body care items like this. It's so nice to received them in subscription boxes.
Vaseline | Intensive Care Dry Skin Repair (100mL)
I need this during the Winter…..I will keep it by my bed.
The Face Shop | Character Mask (1 sheet mask)
Is it just me or are these character masks kind of creepy…..
Bioderma | Bioderma Sensibio H2O (100mL deluxe sample)
This is another reputable brand when it comes to skincare.
Curl Keeper | Total Control for Frizzy Hair in Original (30mL deluxe sample)
This is the one item I don't really need. I definitely don't have frizzy hair problems. My hair is the exact opposite.
Delectable | Everything Balm (7mL deluxe sample)
Ok, this stuff does everything……are you ready….here's the list:
softens skin, tames brows, plumps pouts, conditions cuticles, pops cheekbones, brightens dark circles, seals split ends, glosses lips, nourishes dry patches, softens heels, rejuvenates knees, smooths frizz, reduces itchiness, refreshes hands, soothes sunburns, nurses cracks, restores elbows, eases bug bites, prevents windburn, extends your fragrance, relieves rashes, acts as a makeup remover, fills in fine lines, helps blend color products AND more.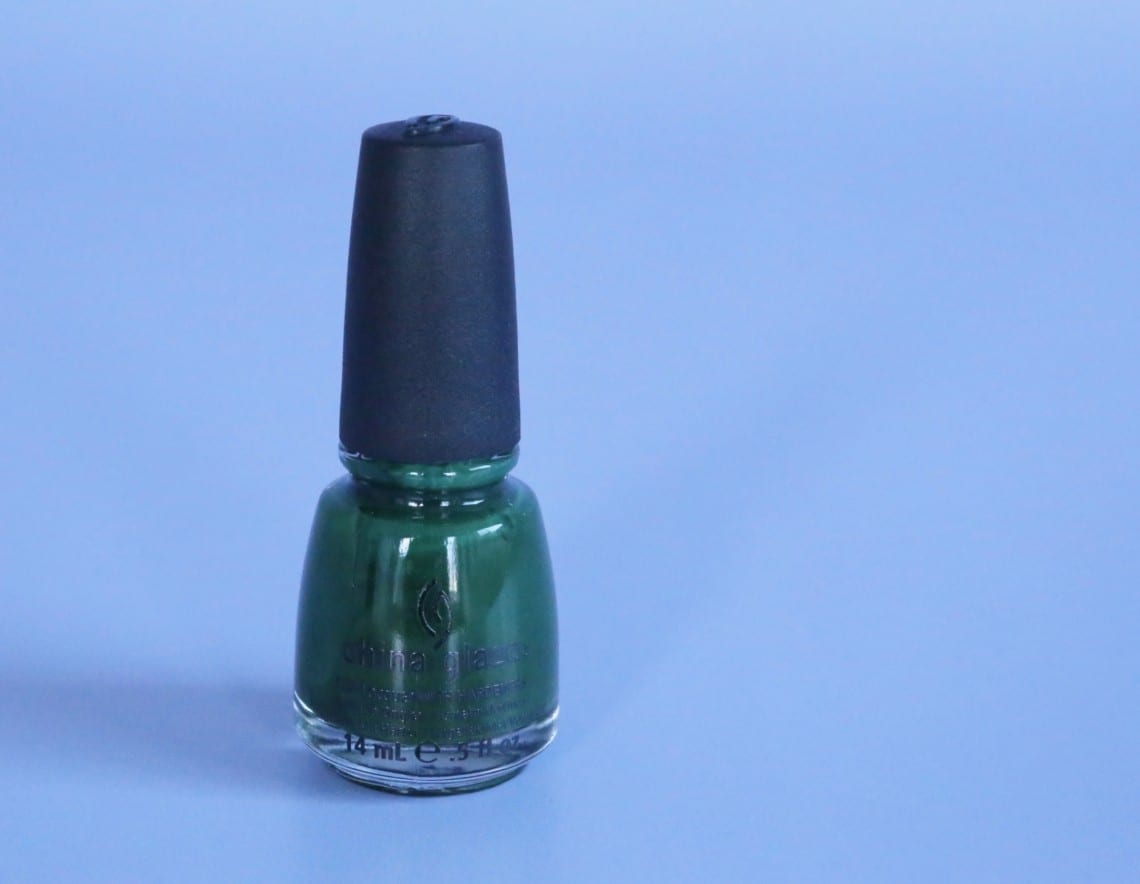 China Glaze | Nail Lacquer in Holly-Day (14mL)
This is PERFECT for Christmas…….a green pedicure is in my future.
No Dark Shadows | Complexion Enhancer in WOW (2.4mL)
I'm not much of a cover-up girl but I guess we all have days when a complexion enhancer would come in handy.
Schick | Hydro Silk® TrimStyle® Razor (1 razor)
This razor is awesome. I love that it is a multi-tasker.
BVspa by Bon Vital' | Body Lotion in Pink Grapefruit (30mL deluxe sample)
This smells really good. I've really been loving grapefruit lately. I actually just purchased some grapefruit essential oil.
Nexxus | Comb Thru Finishing Mist (42.4g deluxe sample)
Nexus is a great brand and this will come in handy for holiday hair styling.

Barefoot Venus | Lip Bliss Lip Balm (full size)
Ummm…….this smells like maple! Enough said……
Coastal Scents | Blush and Bronzer Mini Palette (full size)
I received this in my Fall Luxe Box. I don't really use the bronzer but the blush is really pretty.
OGX | Thick & Full Biotin & Collagen Shampoo & Conditioner (385mL)
I have received this brand before, but they were trial-size. I am super excited to have full-size bottles so I can test it out for a couple of weeks and see how my hair responds.
Pur~lisse | Pur~moist Hydra-Balance Moisturizer (15mL deluxe sample)
I receive this brand all the time. I like it but I don't love it. It will be good for my travel bag.
Hask | Hydrating Deep Conditioning Hair Treatment (assorted 50g)
This is exactly what my hair needs right now.
The Kit Beauty Box Winter Edition Review 2016 – Final Thoughts
Oh my goodness, that was like the bottomless box. The products just kept coming, and coming and coming. I said this last time, but this is one of the best beauty boxes I have ever received. I was SO exited when I saw that they had released a Winter box. The Fall box was so amazing that I would have been sad if I didn't get the chance to review another one. This will make it two seasons in a row……..please let them have a Spring Box, and a Summer Box……..
XOXO
Explore.
Save.
Enjoy!
Sign up for a free account on A Year of Boxes to receive exclusive offers, be added to our monthly mailing list, and much more! We are always adding features to improve the experience for our users, from their valuable feedback!
Join Today!