Laid Back Snacks Review April 2021
Laid Back Snacks is a healthy snack box subscription service where you choose the snacks you want. Discover deliciousness from over 30 snacks online, including vegan, gluten-free and nut-free options. They kindly sent us this box for review.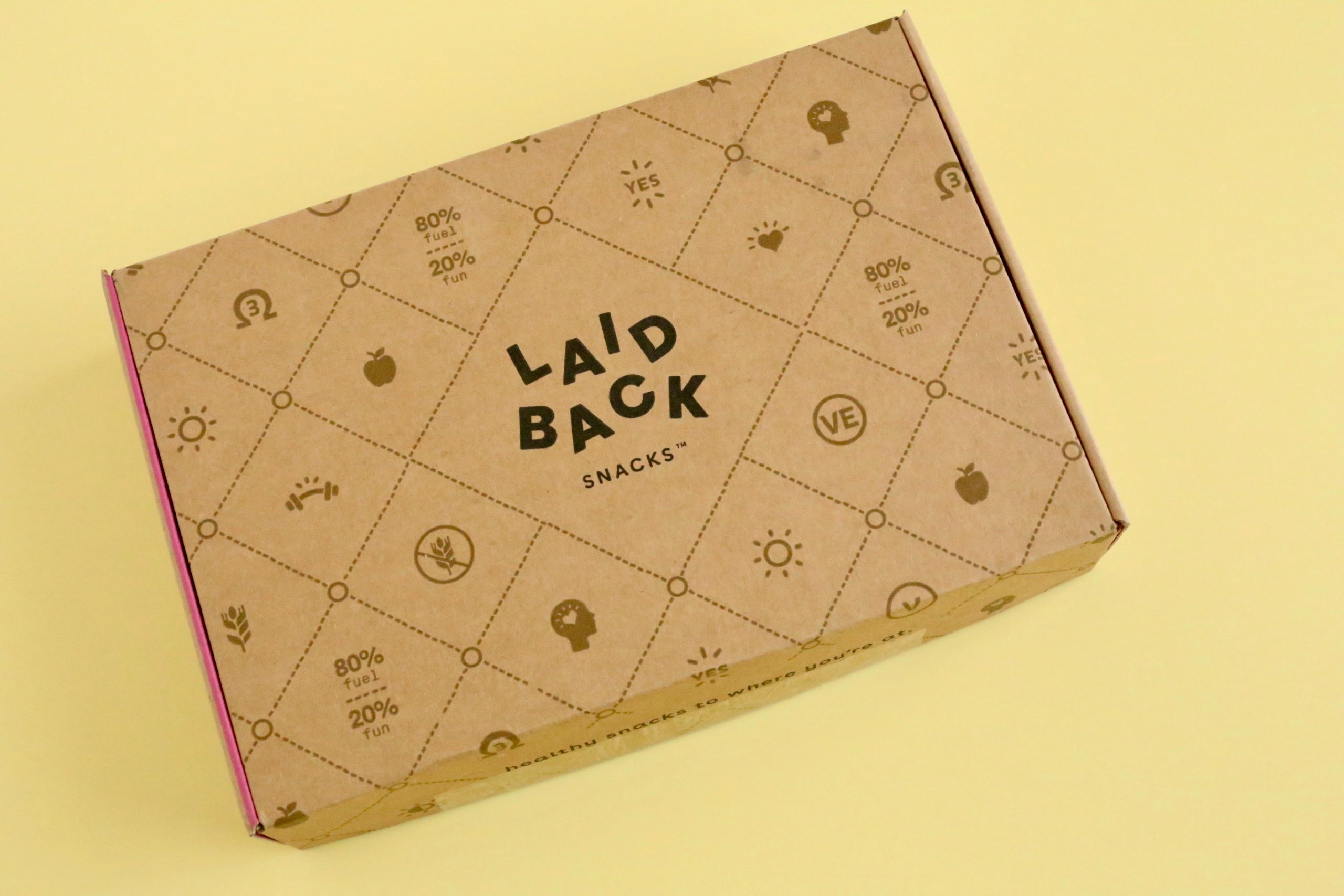 My April Laid Back Snacks arrived just in time. I am in need of a little snack box refresh and my go-to snacks to have on hand in the pantry snack box are my Laid Back Snacks. I've come to love these snack mixes for a few reasons…..
The portion size is perfect for my purse and/or diaper bag.
I love the different options.
I appreciate their 80/20 rule – 80% wholesome goodness, 20% live a little!
Subscription Details
Laid Back Snacks has 3 subscription options to choose from…
Choose from 5, 10 or 20 snack box sizes. Delivery is always free for 10 and 20 snacks, and free to some areas on 5 snacks.
Choose the snacks you want each month or let them surprise you!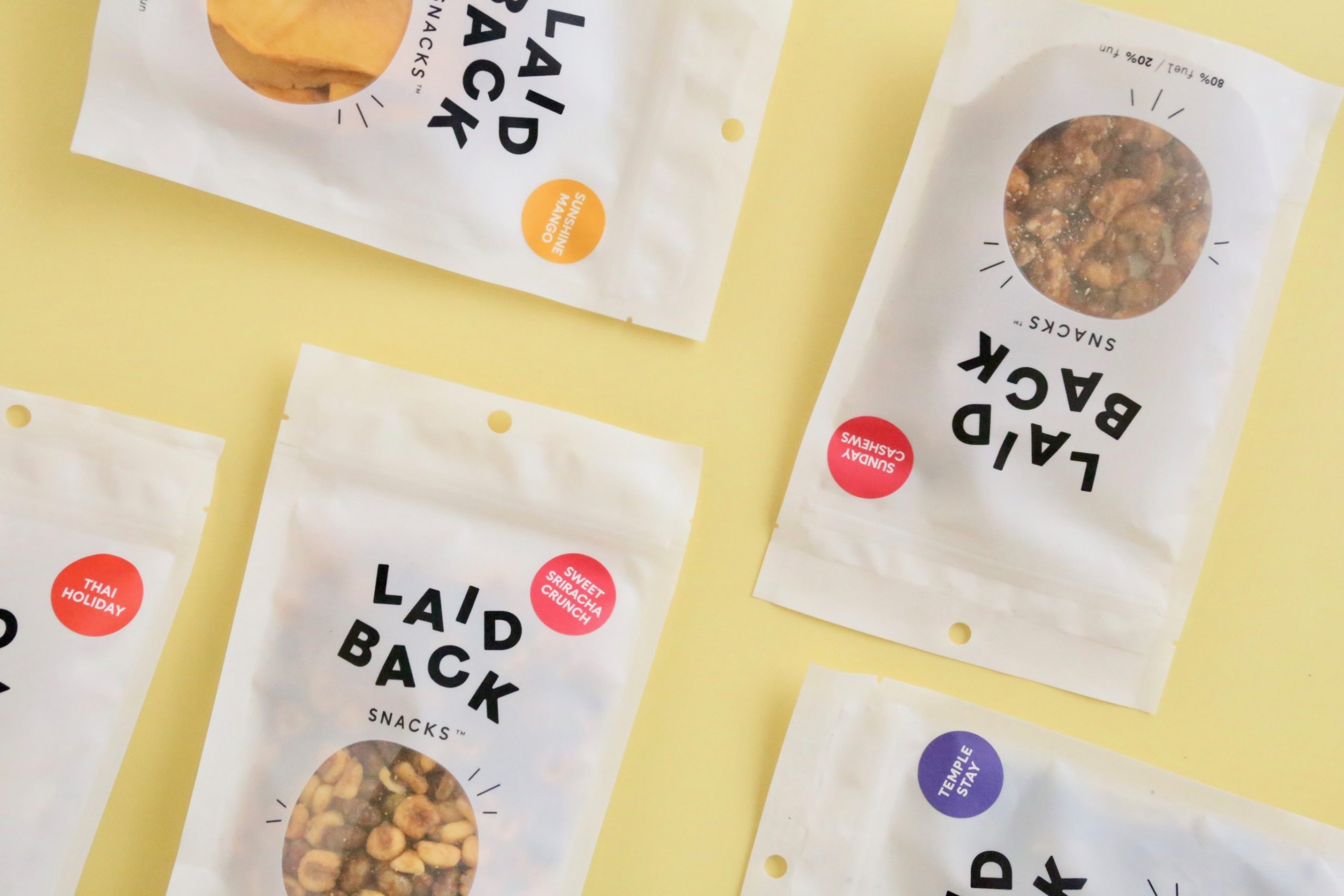 Here's a closer look at the snacks we received in our April Laid Back Snacks box….
Sunshine Mango
Mango is our happy food. It reminds us of a childhood spent eating juicy handfulls on long summer days. Sunshine Mango is 100% organic and sweetened by the sun – not an additive in sight. This fruit features an impressive list of health benefits too. Mango helps level out any acid build-up in the body and clears the skin of clogged pores. One cup of sliced mangoes supplies an incredible 25 percent of your needed daily value of vitamin A. Go mango!
Ingredients: 100% organic mango. No sweeteners or sulphates added
It has been a while since I received Sunshine Mango in one of my boxes and I'm actually quite excited to have it again. When it comes to dried fruit, mango would be my fave. And…..if you want an extra special little treat, melt some quality dark chocolate to dip the mango pieces in. SO good!
Sweet Sriracha Crunch
Sweet Sriracha Crunch is our happy-days mashup of heat and sweet. While your taste buds zing with spicy sriracha, the maple syrup sweetness comes through to smooth out the experience. If you're looking for that satisfying potato chip crunch without all the nasties, then look no further than corn nuts and our roasted edamame. Edamame is low calorie, contains no cholesterol and is an excellent source of protein, iron, and calcium. Happy crunching!
Ingredients: Edamame beans, Roasted corn nuts (corn, salt, corn oil), Sugars (organic sriracha sauce (organic red jalapeño puree, water, organic sugar, organic garlic powder, xanthan gum, citric acid), maple syrup), Olive oil, Sea salt, Paprika, Chili powder
Sweet Sriracha Crunch is one of my new favourite Laid Back Snacks. I had it the other day (a bag from a previous box) and oh my! It is so good! I love the mix of spicy and sweet. It makes for the perfect afternoon snack. It's also a great alternative when craving salty chips.
Temple Stay
Temple Stay is a snack inspired by the clean ingredients and balanced taste enjoyed in Korean temple culture. The sweetness from the dates and saltiness from the rice sticks create a harmonious taste profile. Black beans can aid in digestive health and regulation of the body's blood sugar levels, while also helping to prevent cardiovascular disease. Iron from the dates will give you a store of energy to use for your next activity, or for a quiet moment of calm.
Ingredients: Sugars (dates), Roasted black beans (soybeans, salt), Wild rice sticks (unbleached wheat flour, canola oil, puffed wild rice, salt, turmeric)
Temple Stay is a great snack when you need something salty and sweet. It's also a great option when your don't want something with too many spices/flavors. I love the flavour combo and I love the simplicity.
Thai Holiday
Thai Holiday is easy to love. It's a relaxing mix of crunchy and chewy, sweet and spicy. Flaked coconut gives your snack experience an easy going island feel. The wild rice sticks add a burst of salt to complement the deliciously sweet banana coins. Our creamy cashews are considered brain food and immune system boosters, which makes Thai Holiday so much more than just a virtual getaway. This snack is a tropical adventure for your taste buds!
Ingredients: Wild rice sticks (unbleached wheat flour, canola oil, puffed wild rice, salt, turmeric), Roasted cashews (cashews, Canola Oil), Sugars (banana chips (banana, coconut oil, sugar, banana flavour)), Coconut ribbon, Green Curry Seasoning
To be totally honest, I am yet to try Thai Holiday. I'm going through a weird phase where flaked coconut just isn't appealing, but I do really love the rice sticks, cashews and banana chips.
Sunday Cashews
Did someone order the mouth entertainment?! Sunday Cashews put the 'fun' into 'Sunday-funday'. Most of us could do with a little more play in our lives, so go ahead and enjoy these little beauties any day of the week. Our smooth and creamy cashews are roasted in a sweet and savory blend for maximum enjoyment. Taste revelations aside, cashews give you an extended boost of energy so you can happily fist pump your way through the rest of the day.
Ingredients: Dry roasted cashews, Sugars (evaporated cane juice), Tamari sauce (whole soybeans, wheat, sea salt), Sesame seeds, Sea salt, Rice vinegar, Natural flavour
Sometimes I prefer a less complicated snack mix, something that only includes one (or two) ingredients. In this case I reach for Sunday Cashews or the Sriracha Cashews. Both are amazing.
Laid Back Snacks Review April 2021 – Final Thoughts
Have I told you how much I love, and appreciate, my Laid Back Snacks deliveries?! I just love the fact that my monthly deliveries keep my snack box stocked and up-to-date. I can't even tell you how many times over the last few weeks I have reached for a bag of Laid Back Snacks as we head out the door. They are especially great for those crazy mornings when you don't have time to sit down for breakfast. I just fill up my coffee cup, grab a bag of snacks, and I've got a wonderful little treat to enjoy once we get in the car. It's one of my simple little pleasures:)
-AYOB Sarah