Laid Back Snacks Review April 2023
My mom and I laugh about how competitive we are. But I laugh more. 😂😂
🎵 Look who's back, back again 🎵 My mom came up a couple of weeks ago for the first time since Christmas and brought some beautiful weather with her, perfect for sitting outside with a book and soaking up the sun. 'Tho she didn't get far with her book before I had her opening April's Laid Back Snacks box to try. It's a healthy snack subscription service with more than 30 different varieties to choose from including gluten-free, nut-free and vegan options. Here's a look at the box and a little more about how it works.*
*They kindly sent this box for review.
Laid Back Snacks offers three box sizes: 6, 10 and 20 snacks. Each is available by subscription for delivery every two weeks, every month, or every two months. Subscribers can pick their snacks or opt for a surprise mix. (My subscription sends a surprise mix of 6 snacks once a month.)
If you want to try a box or gift a box or a subscription, options are available there too.
Laid Back Snacks ships across North America. Shipping for the 10- and 20-snack subscriptions is always free and free in some areas for the 6-snack plans.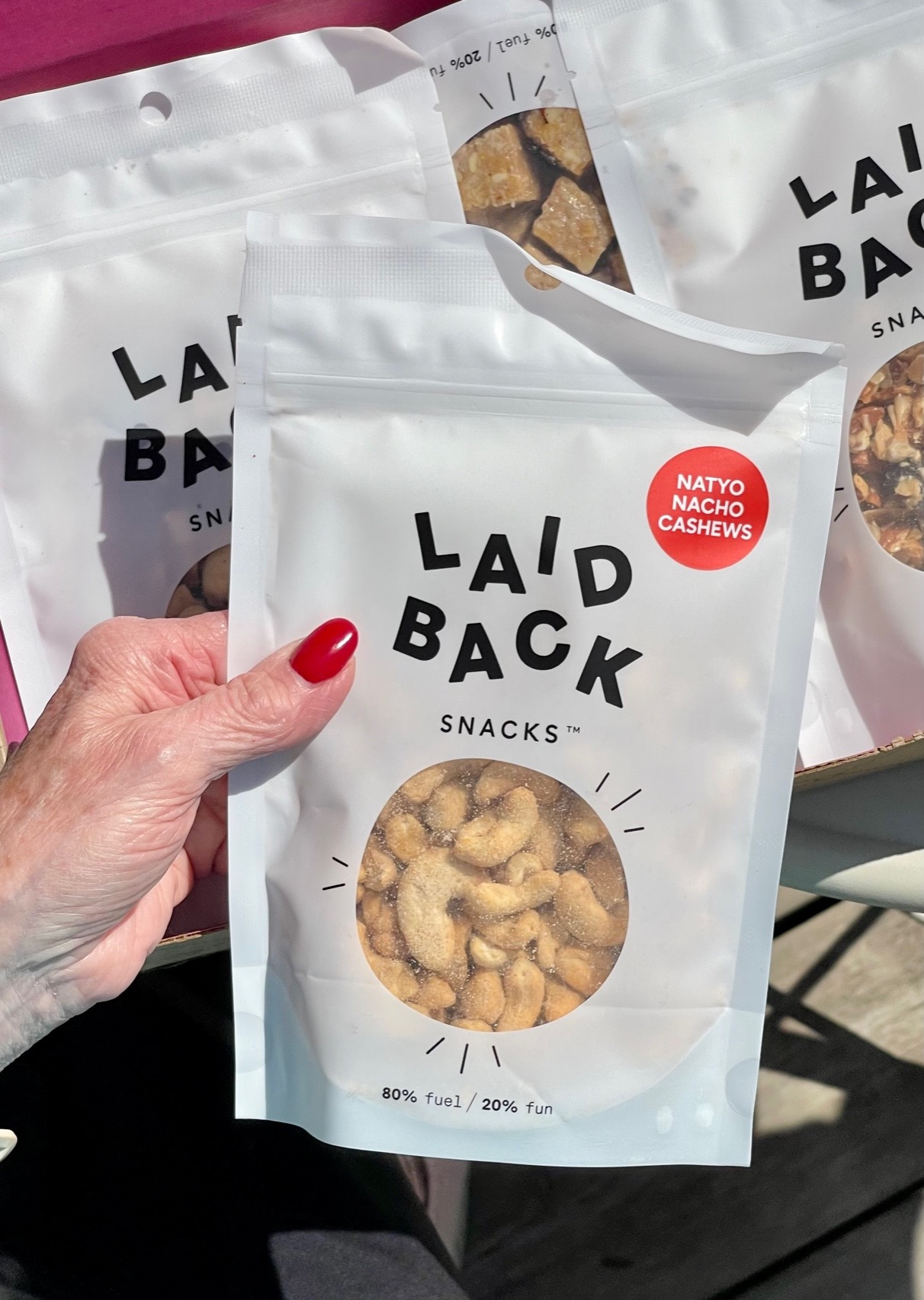 My mom prefers savoury snacks to sweet so the Natyo Nacho Cashews were the first to pique her interest.
"Some say sharing is caring. Not when it comes to Natyo Nacho Cashews. After dipping into their cheesy-cashew goodness, you're likely to shun your friends and family and leave them hangering on the sidelines. We're sorry, not sorry. Some things are too good to share and these nacho cashews are it! Cashews are rich in unsaturated fats, a source of fiber, and are an excellent source of plant based protein."
Each package includes 4 portions, generally a palmful each.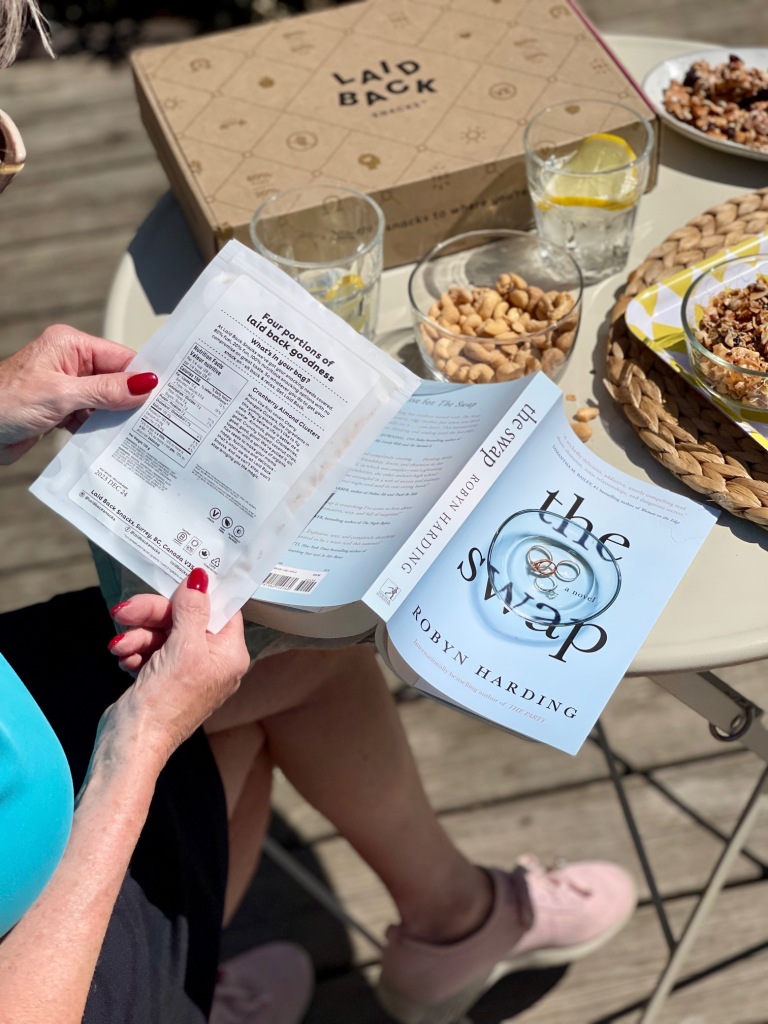 You might say they're a good swap for empty-calorie snacks. 😉 Packed with nutritious goodness and delicious too! These are pretty mild as nacho-flavoured snacks go (not too spicy!) and won't leave orange fingerprints on your pages like some artificially-coloured nibblies.
Also included:
Cherry Pineapple Clusters · "Some ingredients like to fly solo. Others believe life is better as a cluster. It's hard to argue with the cluster lifestyle when it tastes this good. Cherries, good. Pineapple, good. Crunchy toasted coconut chips, good, good, good! We've pulled it all together with a sprinkle of organic flax seeds to make your mama happy. Nutritious and delicious – that's what we do at Laid Back Snacks. And we can't stop, won't stop bringing you the magic."
Their close cousin, Cranberry Almond Clusters (they've got a very similar description).
And:
Morning Bestie Bites · "Breakfast on the run is the most important meal of the day. Ditch the high-calorie baked goods from the coffee shop and spend time with our Morning Bestie Bites instead. These little cubes of joy might look unassuming, but they'll set you up for a high-powered day ahead. Each bite is built on a base of oats to give you slow release energy. Then we add an assortment of nuts, coconut and a handful of maple flakes because…Canada. See ya later oily muffins!"
The clusters are fabulous (I chatted about them last month) and the bestie bites a new fave with a distinct maple flavour that's the sweetest in the box. Great chew too!
And last but not least, Hearty Tamari and Hot Cocoa Hugge which we haven't yet opened this month but I've talked about in other reviews.
Laid Back Snacks would be great for my mom because she's often on the go; with a subscription she'd have a supply of healthy, yummy nibblies to power her hikes and step classes and long days volunteering at her community theatre. And if she's hosting bridge or book club and wants to put out some great munchies they're excellent to have on hand. And they go great with books! (But that goes without saying. 😋)
What do you think? Is there someone in your life who would enjoy a Laid Back Snacks subscription? Have you tried it?
Try Small Things – https://trysmallthings.com