Laid Back Snacks Review June 2022
Laid Back Snacks is a healthy snack box subscription service where you choose the snacks you want. Discover deliciousness from over 30 snacks online, including vegan, gluten-free and nut-free options. They kindly sent us this box for review.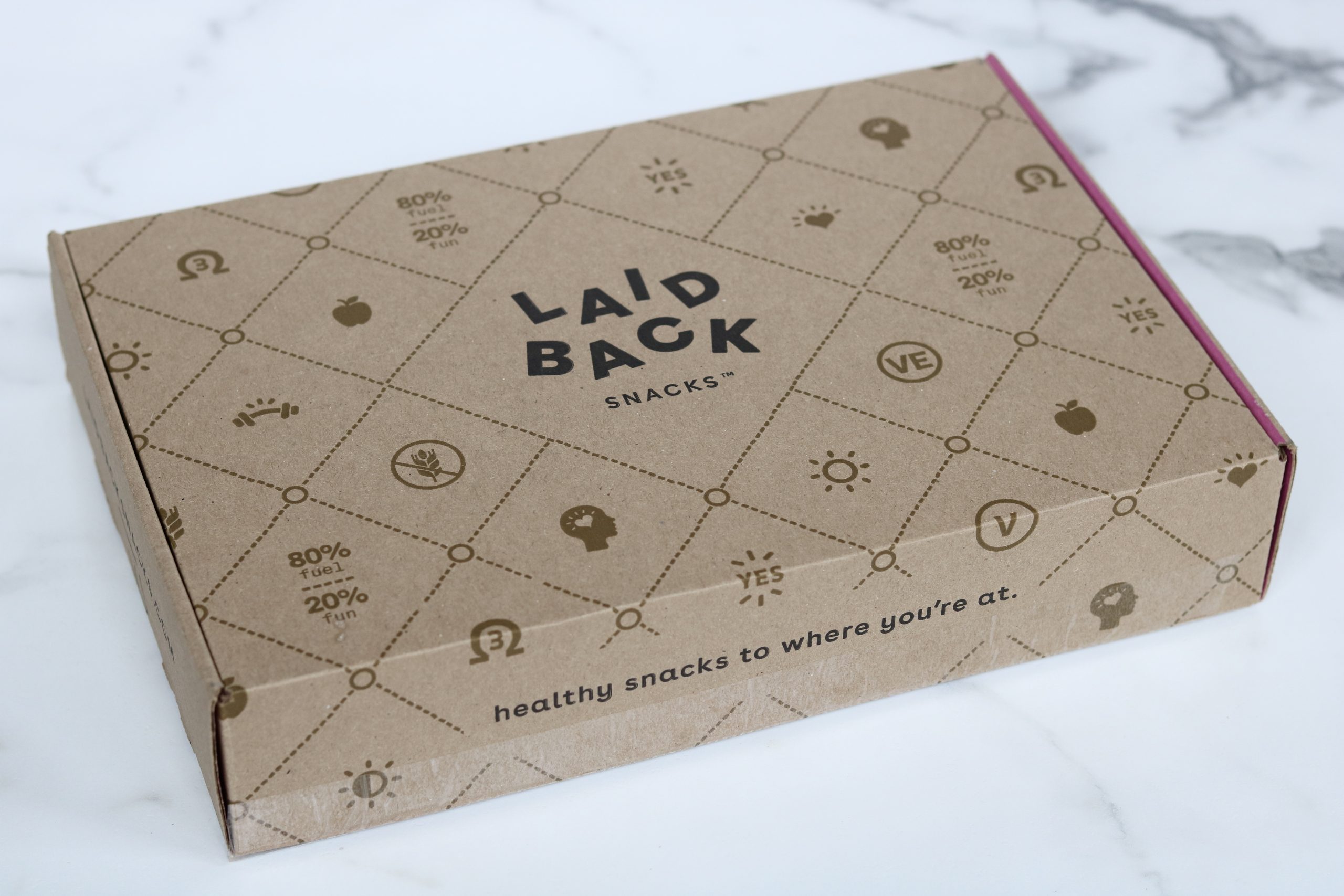 I have to say……I've been having such a fun time with my Laid Back Snacks boxes the last few months. As much as I LOVE these little snack mixes for what they are……snack mixes, I have also started using them as meal add-ons. I will explain more below……
Subscription Details
Laid Back Snacks has 3 subscription options to choose from…
Choose from 5, 10 or 20 snack box sizes. Delivery is always free for 10 and 20 snacks, and free to some areas on 5 snacks.
Choose the snacks you want each month or let them surprise you!
Here's a closer look at the snacks I received in my June Laid Back Snacks box….
Aloha Kauai: This tropical treat will escort you to your own private cabana on the beach. Macadamia nuts mingle with island fruits and toasted coconut to give you that cool-dip-on-a-hot-day feeling. Coconut flakes contain manganese for making strong bones and processing cholesterol. Heart-healthy Aloha Kauai is also high in fibre and helps speed along full body healing. Mahalo!
Snack Hack: Try pairing this with the Limited Edition Coconut Iced Coffee from Nespresso. They go together perfectly and it makes for a Summery treat. I have this little combo as an afternoon pick-me-up.
Sunday Cashews: Sunday Cashews put the 'fun' into 'Sunday-funday'. Most of us could do with a little more play in our lives, so go ahead and enjoy these little beauties any day of the week. Our smooth and creamy cashews are roasted in a sweet and savory blend for maximum enjoyment. Taste revelations aside, cashews give you an extended boost of energy so you can happily fist pump your way through the rest of the day.
Snack Hack: Try these sprinkled on top of a broccoli stir-fry. I like to chop them up beforehand and use them as a topping. I might also try them sprinkled on the Asian Salad from Costco.
Goji Granola: A whole lot of heart and a huge bunch of health goes into every delicious batch of Goji Granola. This snack's impressive list of certified organic ingredients are as great tasting as they are good for you. Eat it up however you'd like – straight from the bag, sprinkled on your yogurt, or add some milk and dive into a bowl. Whichever way you choose to enjoy it, be prepared to fall in love with 100% granola goodness!
Snack Hack: Try this yummy little snack mix sprinkled on your morning oatmeal or a bowl of coconut yogurt. SO good!
Nutless Wonder: Not everyone loves nuts, and that's ok. For those who've decided to shy away, or been told that nuts aren't welcome in their favourite snacking location, we've got you covered. Nutless Wonder has all the satisfying crunch of a nut-filled snack thanks to our seasalt chickpeas. Apple pieces and cranberries bring the healthy sweetness, while pumpkin seeds add fibre and help support a relaxed nervous system. One taste and you'll never need a nut again!
Snack Hack: This one has a few options, sprinkled on a kale salad, or as a yogurt topping. It is also perfect for lunch boxes since it is nut free.
Hearty Tamari: Hearty Tamari is one of our most popular savoury snacks. This is a fantastic healthy alternative to those no-good potato chips. Instead of empty calories, Hearty Tamari will leave you feeling happy and satiated. Sesame sticks and spicy pretzels mix with almonds and cashews, all lovingly slow-roasted in delicious tamari. This exotic taste from Japan confirms what we already knew – for good times, make them Tamari times.
Laid Back Snacks Review June 2022 – Final Thoughts
I am absolutely loving my Laid Back Snacks selection for the month of June. I have been wanting to find a fun topping for stir-fry and I think the Sunday Cashews will be perfect. I am also excited to try a couple of these as toppings for my daily salads. I feel like all of these yummy mixes will fit in perfectly with my daily menu – oatmeal in the morning, salad for lunch and stir-fry for dinner!
-AYOB Sarah