LaRitzy Review March 2016
LaRitzy puts a smile on my face every time I see it on the counter at the post office. I adore this box, mostly because I know I am going to be happy with all of the products tucked inside. Last month's box was pretty amazing, it included an all-natural deodorant which I have been using almost every day, as well as a hair mask which I will be testing out this week.
If you aren't familiar with LaRitzy it is a new beauty subscription box that believes in building a product discovery experience for people who are passionate about their skin. The products you will receive are all-natural and never tested on animals. They believe in supporting local artisans; some of the best products are handmade with lots of love! This box was provided complimentary for review and may include affiliate links.
The Box: LaRitzy
Cost: $24.99
What You Get: LaRitzy is an online beauty subscription that surprises you each month with 4-5 incredible full & luxury size cruelty free and vegan beauty products!
Ships to: US & Canada
Shipping Cost: FREE to US & $5 to Canada
Coupon Code: use code AYOB20 to get 20% off your first month – CLICK HERE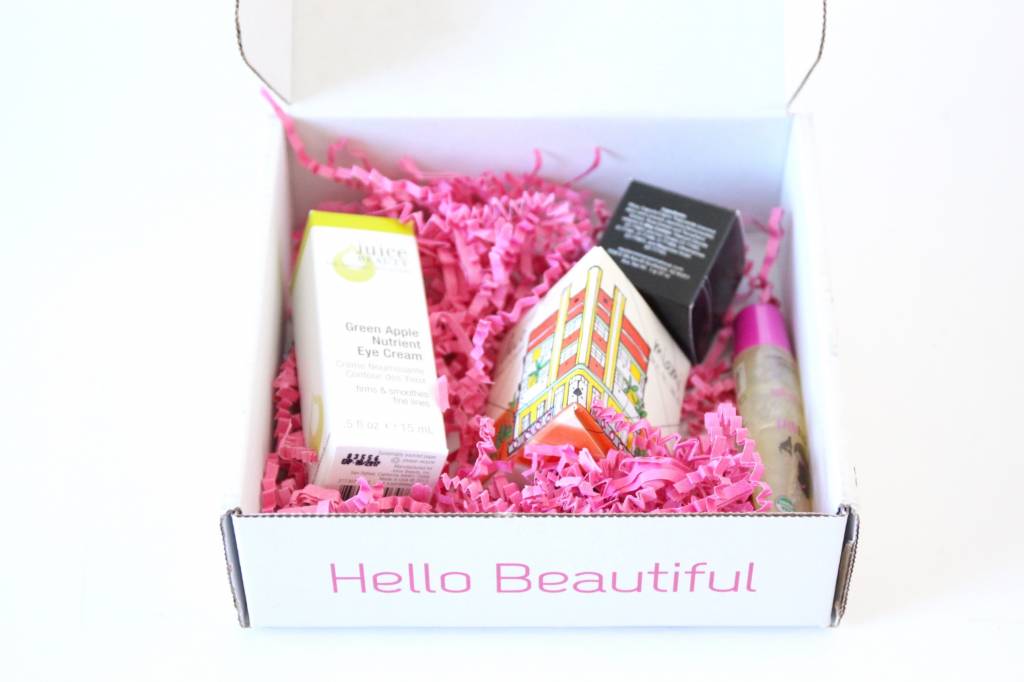 LaRitzy is the perfect price point for a cruelty free beauty subscription box, and it always contains great brands. I feel like the products we receive are things I wouldn't necessarily find on my own, which is exactly what I like to see in a beauty box. I want to be exposed to new products, great brands, value and quality……check, check, check and check!
Juice Beauty Green apple Nutrient Eye Cream – Juice Beauty is one of the most popular cruelty-free brands on the market. I've received quite a few products from this brand, but never an eye cream. I am really looking forward to trying this one.
Deco Miami Nail Lacquer – I am absolutely, 100%, in love with this nail color, and it's an added bonus that they are 8-Free! None of their nail lacquer contains DBP, formaldehyde, formaldehyde resin, toluene, camphor, parabens, xylene, ethyl tosylamide, and our lacquer is also THPH free. They are also vegan, cruelty-free and do not test our products on animals.
Lippy Girl Extra Virgin Lip Gloss – Lip gloss is my jam! I can never have enough of it, and always end up using every single tube I receive in my subscription boxes. This one contains items such as organic shea butter, organic carnauba wax, and organic essential oils from Tamanu, Orange and Rosehip.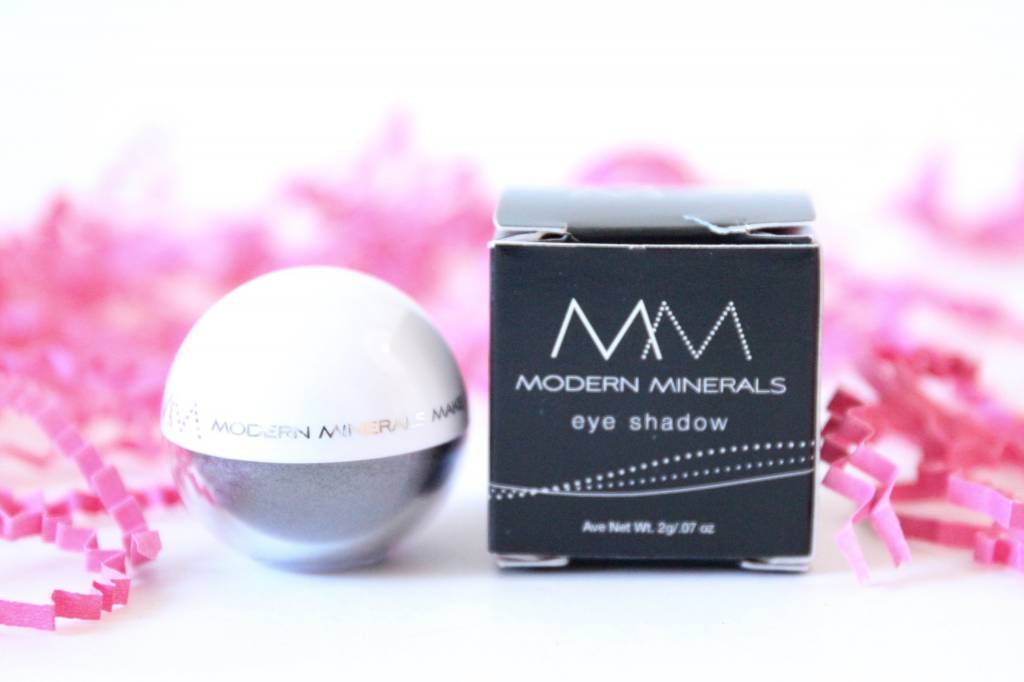 Modern Minerals Infused Eyeshadow – I absolutely love discovering new cruelty-free makeup brands. It's pretty easy to find all-natural body products, but makeup is a different story. This color is a little too dark for me but I LOVE that it is infused with rose petal, honeysuckle and vitamin E extract,  blended with coconut for natural hydration.
Thoughts: I love this box, plain and simple. It's pretty, it's reasonably priced, it's packaged nicely, and I ALWAYS love the products we receive. If I was to create a list of some of my favourite subscription box items from the last 6 months, I bet there would be at least 3 (probably more like 6) from my LaRitzy boxes. This is easily one of the best beauty boxes on he market.
XOXO
Explore.
Save.
Enjoy!
Sign up for a free account on A Year of Boxes to receive exclusive offers, be added to our monthly mailing list, and much more! We are always adding features to improve the experience for our users, from their valuable feedback!
Join Today!