LD Accessory Box Review April 2019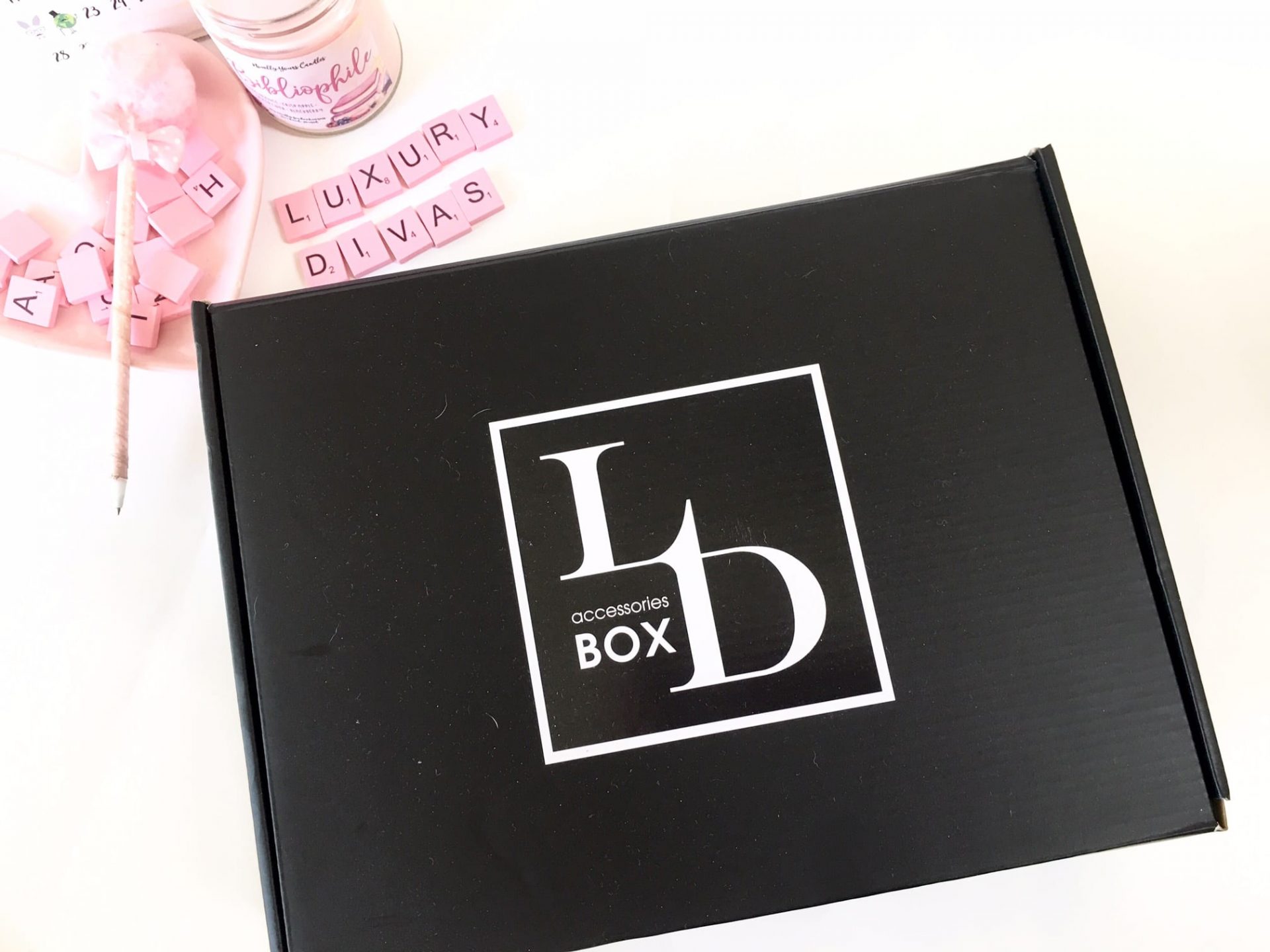 The LD Accesory Box by Luxury Divas is taking YouTube and social media by storm. This $30-35 fashion accessory box that is personalized is a fashion guru favorite.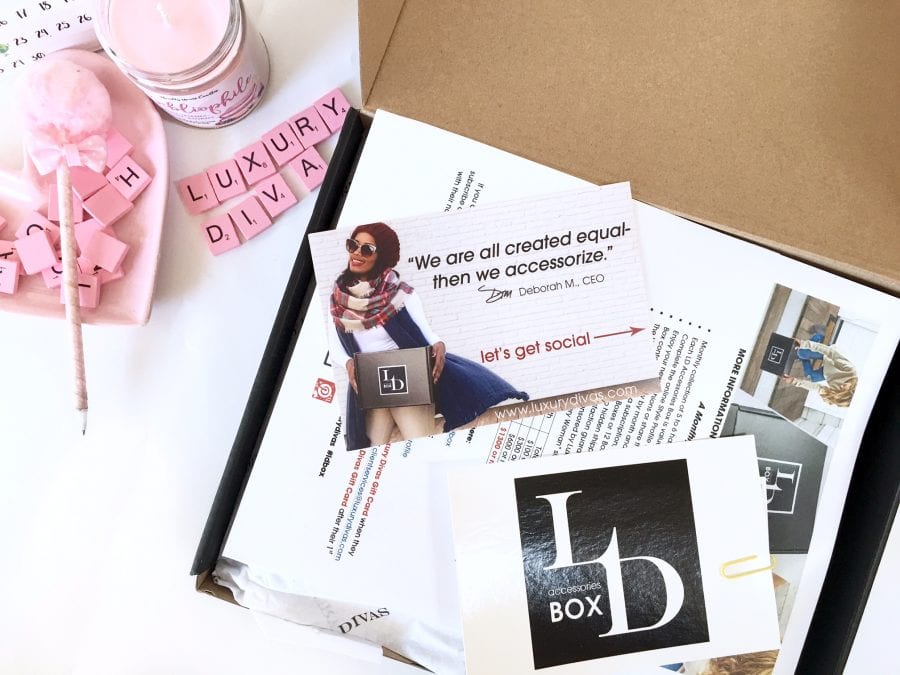 April's LD Accessory Box was highly anticipated after the great success March had and I can't wait to show you what I received.
When you sign up you fill up a customer profile with your style and tastes, your size, your favorite colors, etc. Some accessories you'll see several people receive the same and some items in the box will be customized to you.
April was really good in my opinion. So let's get into it.
As usual my curator wrote me a handwritten note. Thank you so much Nikki!
This is what you first see after you take out all the papers. One sheet explains the general perks of the subscription box and the other one lists all the items you received with the total value of the box plus individual retail values.
The first thing I pulled out was a little extra they included and it's a mint tin with the LD logo on it.
Jewelry
Next up we have the piece of jewelry. This month we all received a beaded layered bracelet in different colors with the tree of life as a charm and another or two elements. I received a black 3 layer bracelet with an infinity sign as well.
Really pretty and it goes great with the blouse I received in my very first box and the clothing items from the March box. Retail value: $23 and it's available in black, ivory and turquoise.
Makeup
This time around I received a strobing kit by Okalan. I was so excited because I had seen some people unbox their box and was really hoping to get it. Retail value: $20.
I was in need of some bronzer and highlighter. This is how it looks like:
It has 4 highligter shades, 2 bronzer shades and 2 blushes.
Umbrella
We also received an umbrella and it's something I definitely need! It has rained so much in Southern California that I never thought I'd have to go out and buy an umbrella and I needed an extra one after my mom borrowed mine. I love the animal print on mine! This retails for $12 and is available in black, pink, red and this animal print.
Clothing Item
The clothing item this month for me was a short sleeved blouse with a crochet trim neckline. The design is a turquoise background (my favorite color!) and small white cherry blossom like flowers. It fits me really well, doesn't cling to my body and it's not super lose either. Retail value is $26 and it's available in taupe, blue and black as well.
Scarf
I also received a summer scarf. Mine was a sheer green with lace print design. Very light and airy perfect for Spring and Summer. Retail value is $17 and it's available in gray, red and green.
Wallet
Yes, you guessed it, I was also ecstatic to get this one because I really needed a wristlet wallet. I was carrying around a wristlet coin purse and had all my cards tucked in there and it was a mess. Besides, this Long Plaid wallet design is amazing, similar to Burberry and something I really like. Retail value is $34 and it's available in light brown and dark brown.
LD Accessory Box Final Thoughts
I think this month's LD Accessory Box hit the spot for me. It gave me accessories I really will use and needed, and clothing items that complete and complement what I already have. The jewelry and the makeup add great elements to my collection and they'll be greatly used! For $30 – $35 and free shipping this box is spot on!
Lucia Metcalf – http://laughingwithoutanaccent.blogspot.com