The Li'l Box Co. Review September 2016
The Li'l Box Co. Review September 2016
Even though I don't have children of my own, I have 2 nephews and 3 nieces, so I am always happy to review children's subscription boxes. The Li'l Box Co. is a new Canadian subscription box best suited for children ages 3-6…..but that doesn't mean older children/kids won't enjoy it. It looks like a big box of games and activities, and what child wouldn't love that?
If you aren't familiar with The Li'l Box Co. it has everything you need to deliver a unique and fun-filled themed activity day AND do it all without even leaving your home! You might receive decorations, banners and signs, simple recipes with ingredients ( GMO free, gluten free), water-based paints, games( Melissa & Doug, locally handmade ), craft supplies, balloons, and always high quality! Detailed instructions on how to get started on your own very special themed activity day!
The Box: The Li'l Box Co.
Cost: $49.99 per month
What You Get: Li'l Box Co. is geared to children aged 3 – 6 however, can easily be adapted for younger and older kids to enjoy as well. Each month there will be a different themed day-long activity with the box. Each monthly box and activity day is designed for one adult and one child; Supplies to add additional child or adult is available for a cost of $9.99.
Ships to: Canada
Shipping Cost: $9.99
Subscription Details
When you sign up for a Li'l Box Co. subscription you can choose the monthly option or the 3-month option. Each box is suitable for one adult and one child, but you can choose to add-on an addition adult and child if you want to. Shortly after you sign-up you will receive an email with a clue for the upcoming box. For the September box they sent us an image and told us to set aside some time to brainstorm with our child as to what the clue could mean. This is a fun little way to build excitement and get your child involved. Let's have a look inside the September box:
Step Right Up Poster
Choose a space large enough to host your carnival and put up the poster.
Color Decor
Decorate the carnival area.
Soft Juggling Balls
Use these for one of the carnival activities, the instructions suggest saving this game for last.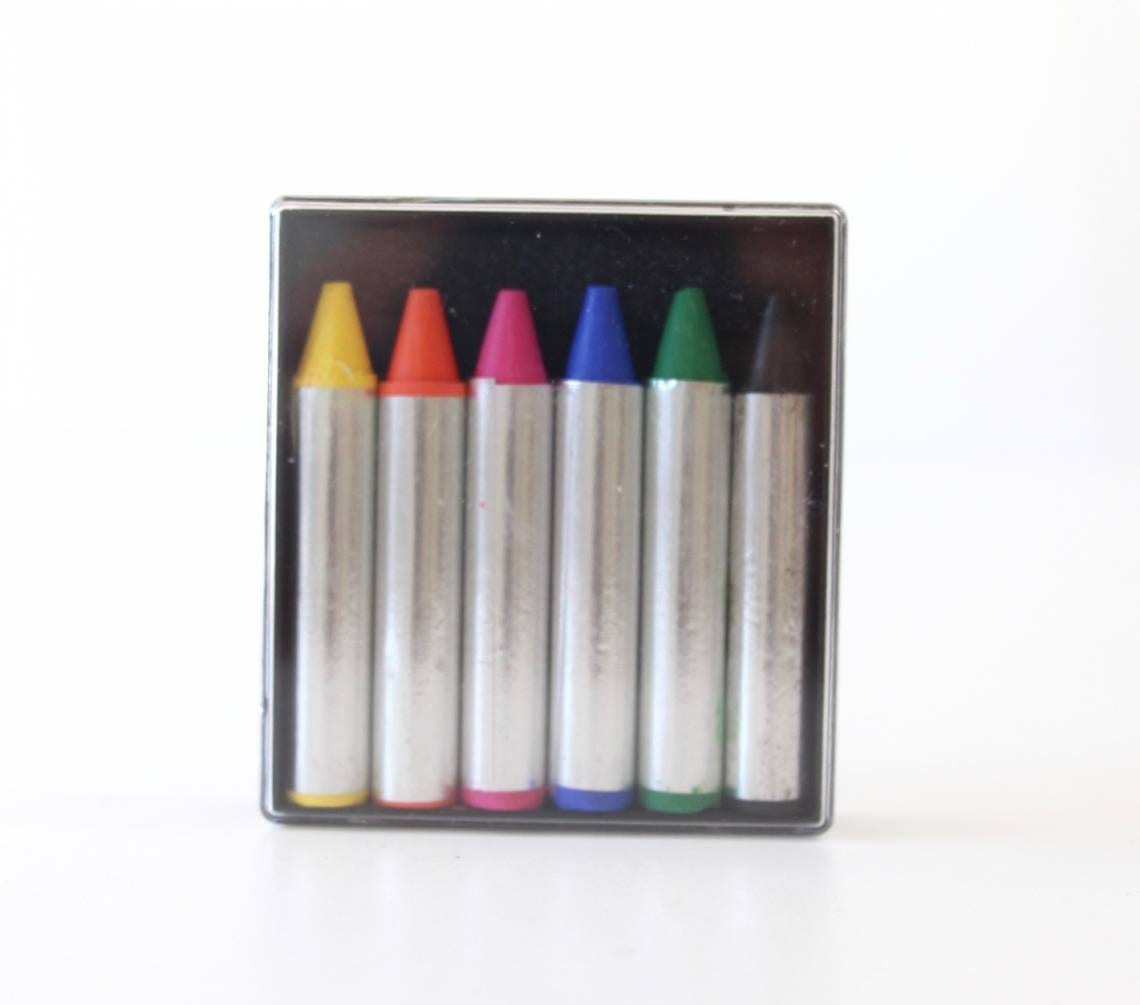 Face Painting Set
Set up a face painting station, but maybe leave this for after the games:)
Games Checklist
We received instructions for all of the games, as well as a checklist for you and your child. Check them off as you go.
Popcorn & Popcorn Boxes
I loved that they included popcorn boxes. The popcorn will provide a good excuse to take a break from the games, have some water and chat about the day.
Cotton Candy
Another fun little carnival treat. Enjoy this during the day when you need a little pick me up.
Instructions
We received very detailed instructions which look a little overwhelming at first, but they help you structure the day and ensure that you don't miss anything.
The Li'l Box Co Review September 2016 – Final Thoughts
Things have been absolutely CRAZY around the blog office lately, so I had absolutely no time to research this box prior to receiving it in the mail. I literally had no clue what to expect, other than the fact that it would contain some sort of activity. I didn't even have time to look at the email clue. I'm actually kind of glad I had zero time, because it made the box a nice little surprise. I think the carnival theme was a really fun idea, and something you can set up anywhere….the living room, games room, outside, at the park, etc. I love how organized they are, and that we received such detailed instructions. I myself would never have time to structure something like this to do with one of my nieces. It's the perfect box for those of us who are short on time, or those that need a little help in the imagination department. I never would have thought to do a carnival day…….and it's really pretty easy once you have all the tools in front of you. My nieces and nephews would love to do a full-day activity like this.
What do you think of The Li'l Box Co?
XOXO
Explore.
Save.
Enjoy!
Sign up for a free account on A Year of Boxes to receive exclusive offers, be added to our monthly mailing list, and much more! We are always adding features to improve the experience for our users, from their valuable feedback!
Join Today!