Lillypost Review July 2021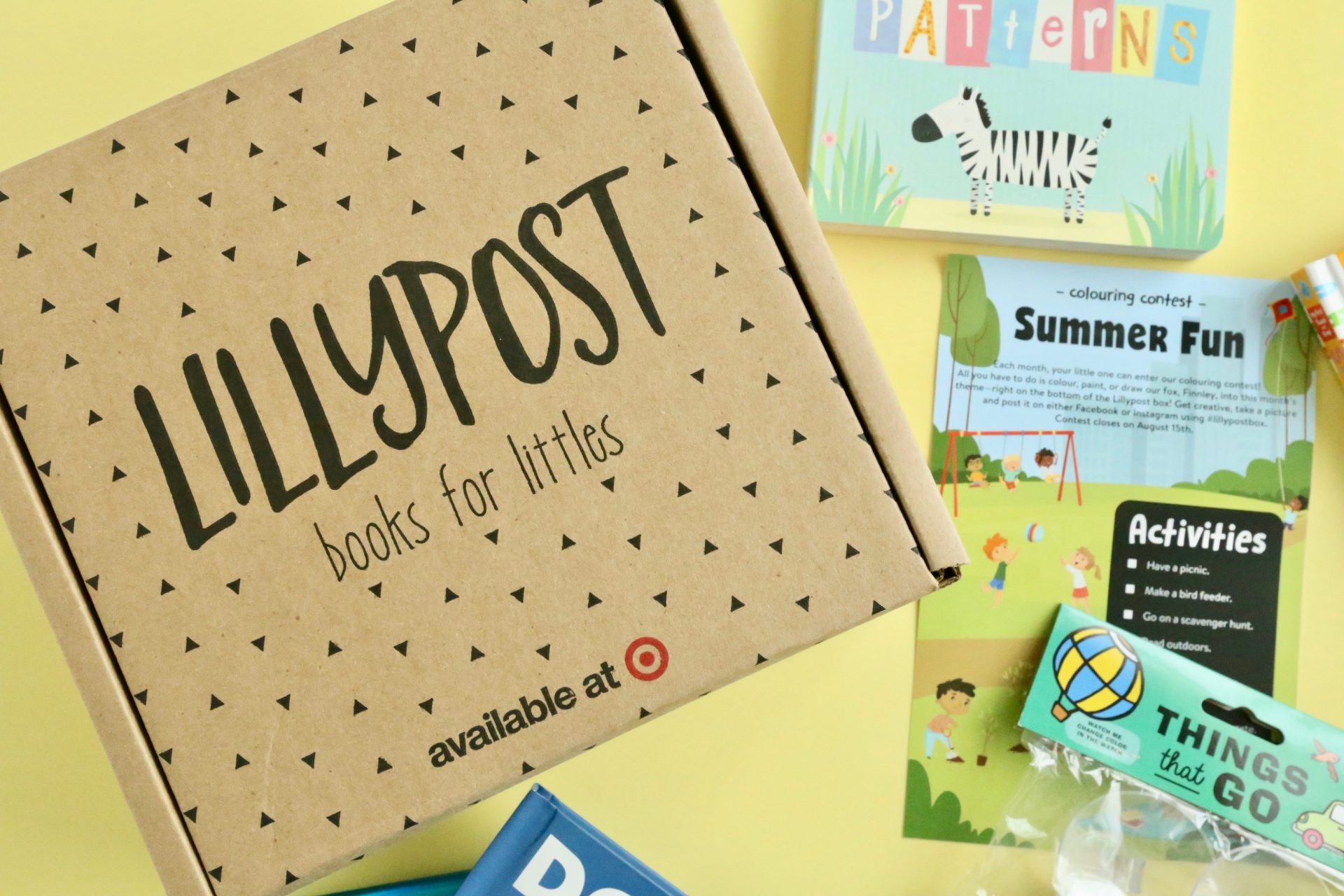 Lillypost is a monthly book subscription box that sends children's books to your door! Each month, tiny fingers will discover carefully curated books, a note, and stickers for fun! They kindly sent us this box for review.
Lillypost is my go-to subscription for children's books. Both Steven and I absolutely LOVE our Lillypost deliveries. But I'm especially excited to share our July box with you because it includes a little something extra…..
Subscription Details
Lillypost was founded on the idea that reading is fundamental to the development of every child. The love of books and learning starts early in life and what better way to ignite that love, than a child receiving an entirely new set of books every month? Discover books for the special little one in your life from newborn to 7 years old at up to 70% off retail price!
What You Get: Each box includes 4 board books or 3 picture books (or a mix of both!) to engage and entertain.
Lillypost Gives Back – For every box that is purchased, Lillypost will donate one book to a child in need through various charities.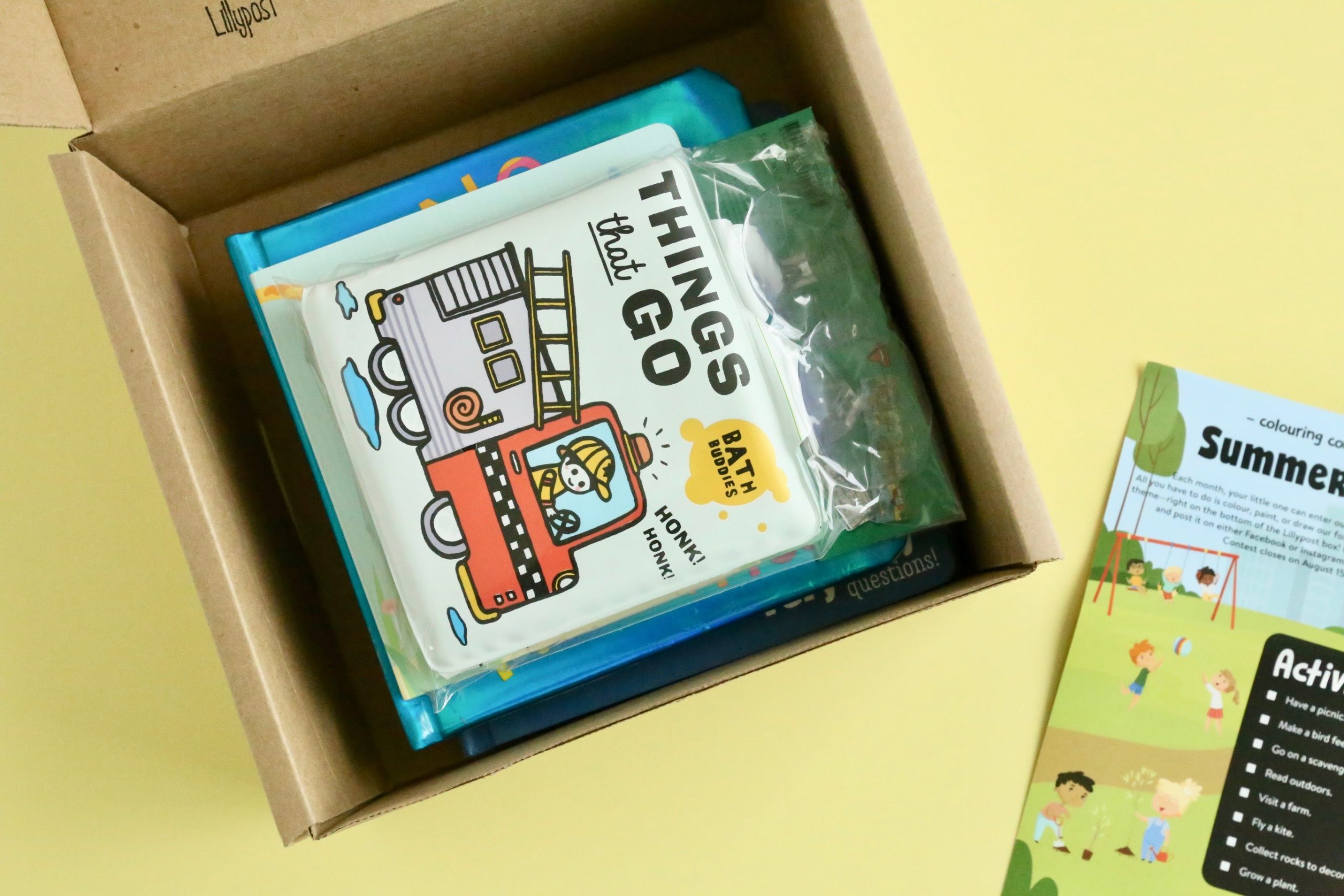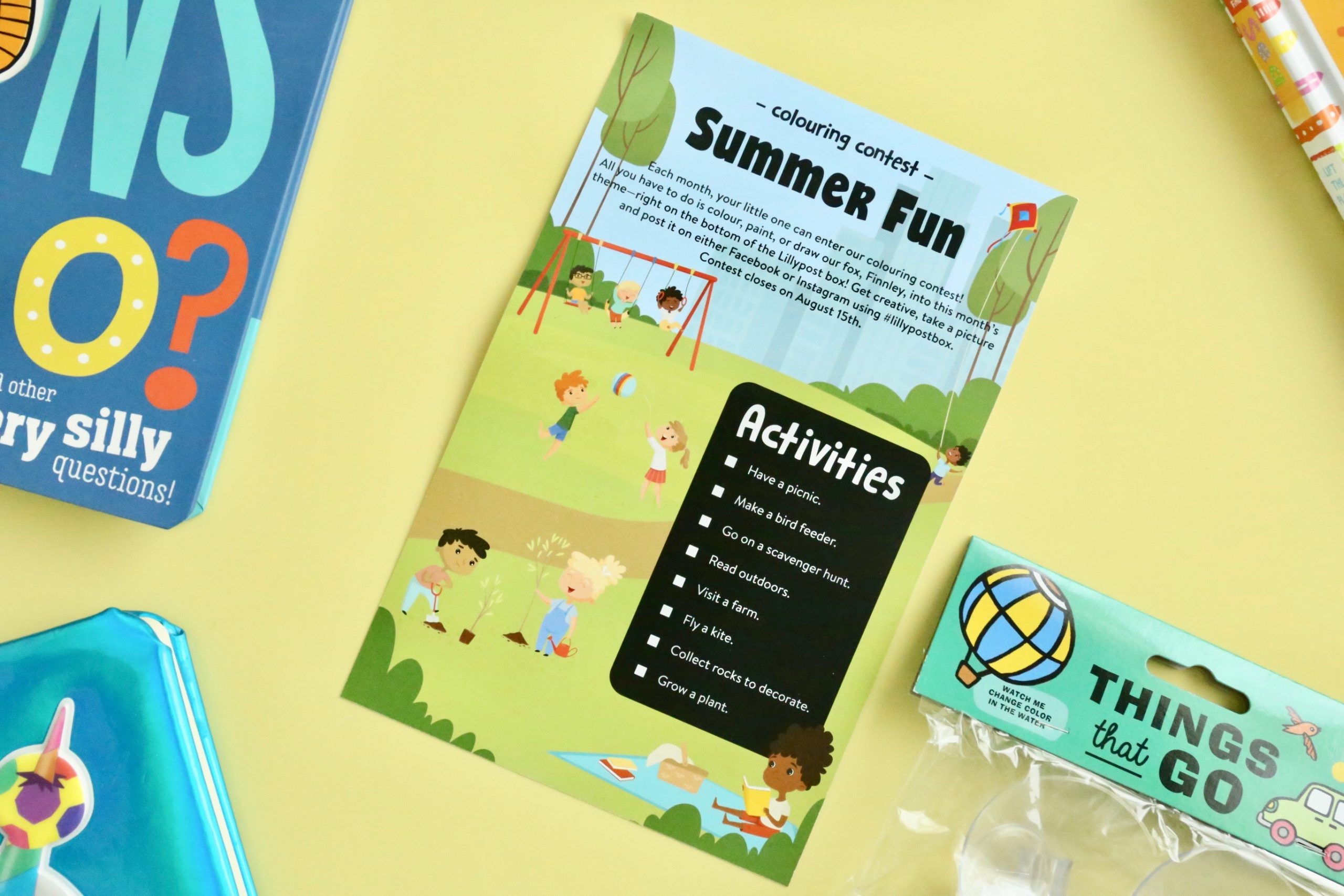 Here's a peek at the books I received in the Lillypost Board Book Box for July…
July Promo
Lillypost has a really great Summer Promo for the month of July and all new and existing subscribers received a FREE gift in their box.
Board book subscribers could have received one of the following…
Bath Buddies – Things that Go
Bath Buddies – On the Farm
First Concept Bath Book: Shapes
We received Bath Buddies Things That Go, which is absolutely perfect because Steven is obsessed with vehicles right now. He is going to love playing with this during bath time.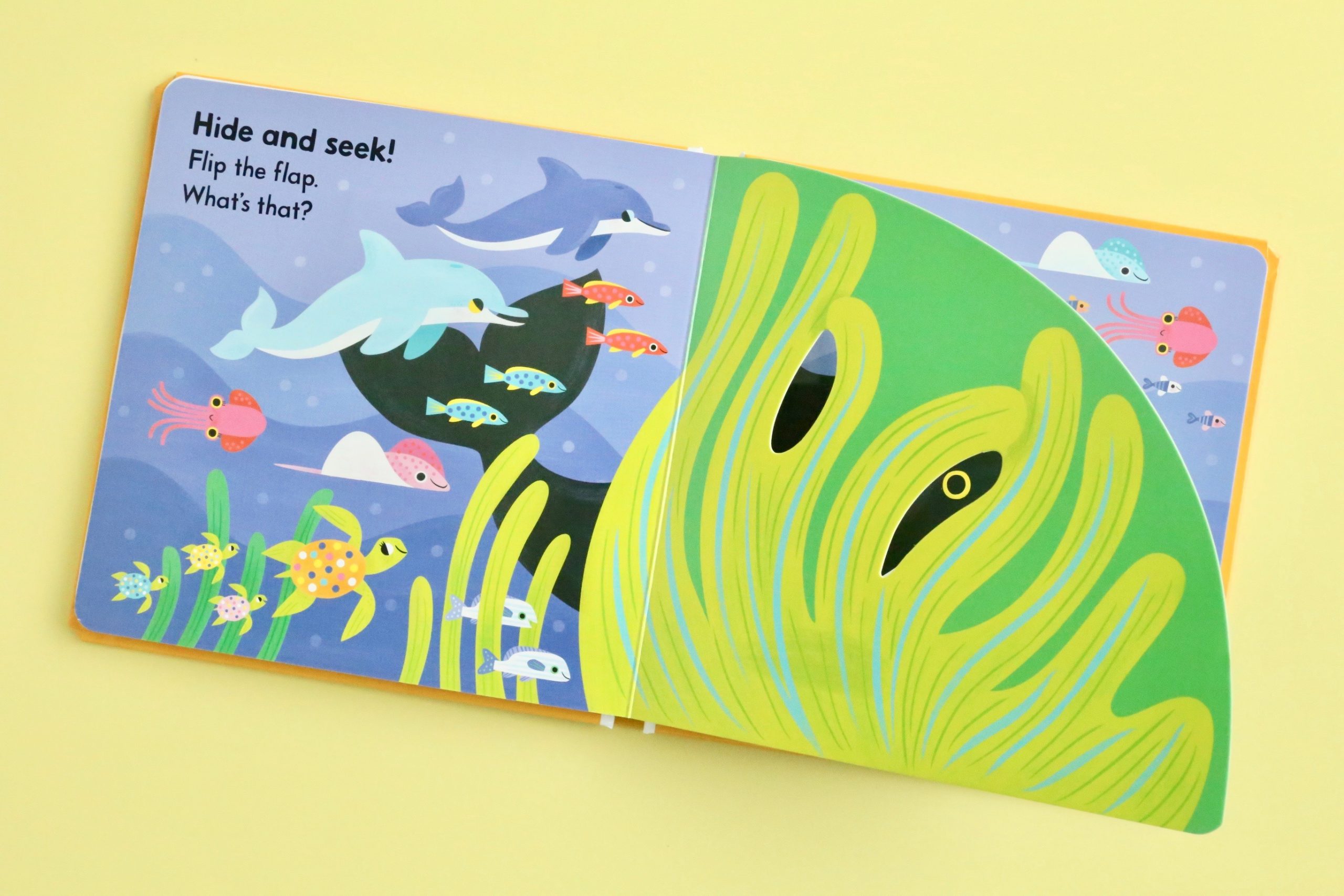 My First Touch & Find Sea Book
This adorable little book is filled with flaps to peek under as well as fun textures. Steven loves both of these qualities when it comes to his books so he is going to love this one.
Do Lions Go Moo
Lol, I am loving this next book. Not only does it have silly little questions, which are fun for me to read, but it also has pull tabs on each page.
Silly questions, fun illustrations and interactive pages….all the things!
Oh No Narwhal
I've already added this one to Steven's book shelf and he grabs for it all the time. I think it's mostly the fun puffy cover, but the cute story will definitely appeal to him once he is a little older.
Animal Patterns
This is another story that will be more fun for Steven once he starts talking. I love the idea behind it and am really happy to add it to our book collection.
Lillypost Review July 2021 – Final Thoughts
Once again Lillypost has put together a great box for Steven and I to enjoy together. I also very much appreciate the fact that they included a bonus item for all subscribers (new and old) this month. What a lovely and thoughtful thing to do. I love that they included this bonus goody for current subscribers, it's a great way to say thank you and to acknowledge those who support them. Just another reason that I love this subscription and continue to recommend it to anyone looking for a children's subscription box.
-AYOB Sarah
Explore.
Save.
Enjoy!
Sign up for a free account on A Year of Boxes to receive exclusive offers, be added to our monthly mailing list, and much more! We are always adding features to improve the experience for our users, from their valuable feedback!
Join Today!