Lillypost Review November 2021
Lillypost is a monthly book subscription box that sends children's books to your door! Each month, tiny fingers will discover carefully curated books, a note, and stickers for fun! They kindly sent us this box for review.
My November Lillypost is here! It's the box I can't recommend enough for anyone who has littles at home. Steven adores this subscription and it ensures we are always stocked with new books for him to enjoy.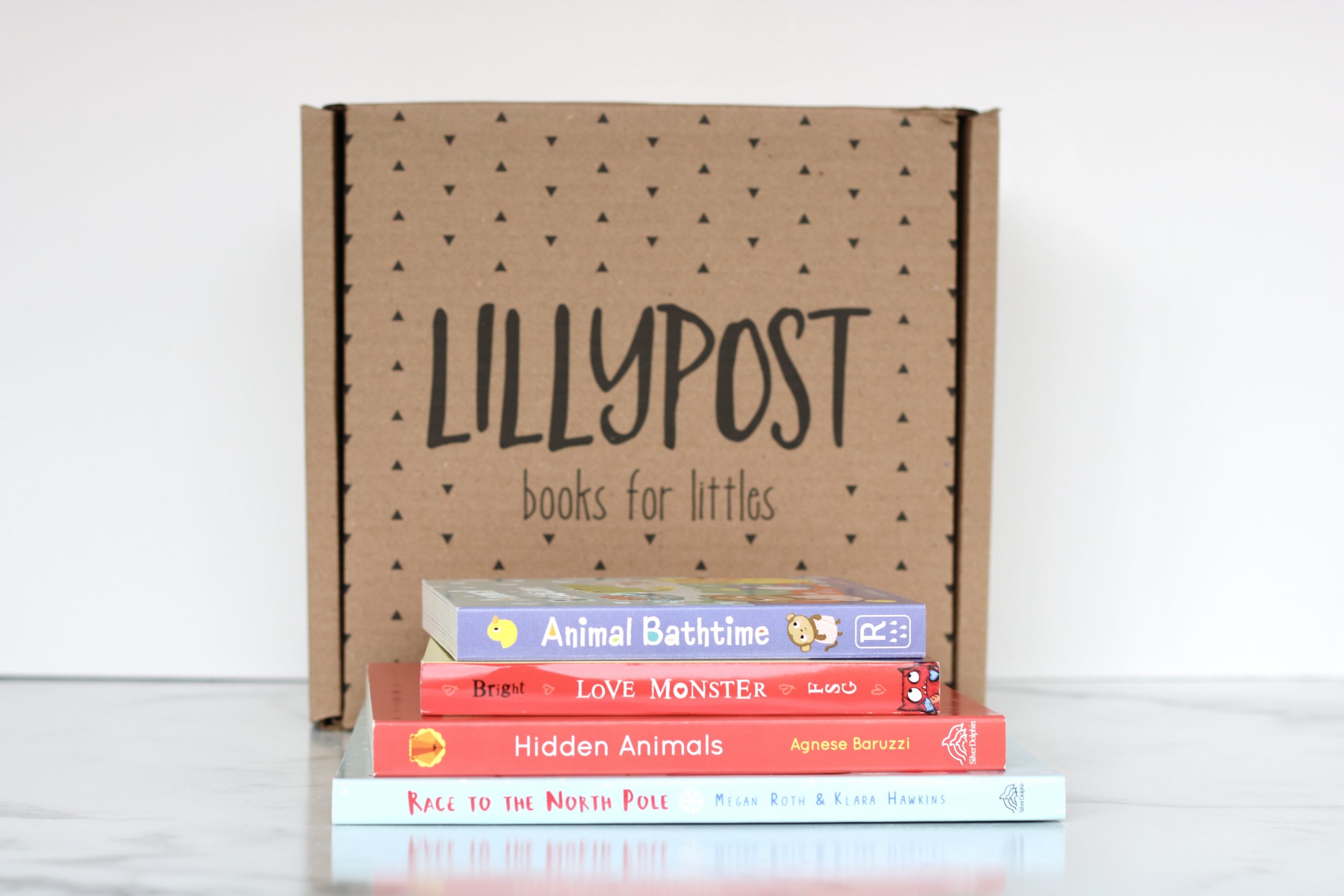 Subscription Details
Lillypost was founded on the idea that reading is fundamental to the development of every child. The love of books and learning starts early in life and what better way to ignite that love, than a child receiving an entirely new set of books every month? Discover books for the special little one in your life from newborn to 7 years old at up to 70% off retail price!
What You Get: Each box includes 4 board books or 3 picture books (or a mix of both!) to engage and entertain.
Lillypost Gives Back – For every box that is purchased, Lillypost will donate one book to a child in need through various charities.
Here's a peek at the books I received in the Lillypost Board Book Box for November…
Love Monster
Everyone loves cute, fluffy things. You know, the kittens, and bunnies and puppies. But nobody loves a slightly hair, I suppose a bit google-eyed monster…..do they? A heart-tingling, let's-cuddle-up-together story about how sometimes when you least expect it, love finds you. 
How can you not love the cover of this book! It grabbed my attention immediately. It's the cutest little story about a monster who wants to be loved, and in the end he finds a friend who's just like him.
Race to the North Pole
Follow the trail for a snowy adventure to the North Pole. This storybook has a die-cut path so toddlers can move their fingers along the path as they meet penguins, elves, reindeer, and even Santa.  With adorable illustrations and rhyming text, this book is perfect for Christmastime reading. 
Little Steven has taken a liking to Christmas lights, Christmas trees and Santas. He lets out the cutest little squeal anytime we see any of those things. So…..I am beyond excited to see this adorable Christmas book in our box this month, he is going to LOVE it!
Hidden Animals
Now you see a yellow circle. Then you see…..a yellow bird! See and say the colourful shapes. Then peek through the holes and turn the pages to discover the hidden animal surprises.
Ok….this is such a fun, and unique book. The way they have done the illustrations so that when you turn the page and lay the cutout overtop an animal appears. Steven might appreciate it a little more in a couple years, but for now I will use it to help him learn his colors.
Animal Bathtime
Jump into the tup and have a splash….it's time to get squeaky clean with these silly animals! Read along as Monkey adds bubble bath, Puppy races his rubber ducky, and everyone snuggles into bed to read. Follow all of the steps for bath time with these adorable animal friends. 
I'm a huge fan of bedtime stories and this one is so darn cute. All the little animals tucked into bed at the end is beyond adorable and I love how it walks us through all the things I do with Steven before bed…..bath, brush hair, teeth, pj's…..etc.
Lillypost Review November 2021 – Final Thoughts
This month's Lillypost box included the cutest selection of board books for little Steven. I immediately fell in love with the monster book, because how could you not, and was SO excited to see a Christmas book in the mix. I love the selection this month and appreciate receiving a holiday book this month as opposed to next month as it will give us lots of time to read it.
-AYOB Sarah