Lip Monthly Review November 2018
Lip Monthly is a monthly subscription box that sends you four to five lip products each month! Starting at $11.45 a month, you can choose which subscription plan works best for your budget and commitment. Another added bonus to the program is you can earn reward points for Lip Monthly. Every 500 points you reach is $5 for you! You can earn points by referring a friend, sharing on social, and even just because it was your birthday! What I also really like about this box is that Lip Monthly partners with all types of brands from niche to big in order for you to discover new products each month.
In my November 2018 Lip Monthly box I received an adorable umbrella printed pouch with four different products that all bring lots of moisture to the lips. Let's get right into the box.
Jelly Pong Pong Lip Butter in Balloons – $18.95
First up in the box is this super cute balloon printed lip butter. This product is like a cross between a lipstick and hydrating lip balm. It definitely hydrates your lips, but it also leaves just a touch of colour. I love that this colour is a nude, I'll definitely be putting this in my purse for everyday use!
Jersey Shore Cosmetics Star Mint Glossy Balm – $10.00
The Jersey Shore Cosmetics Star Mint Glossy Balm is a great versatile lip product. Not only does it work super well as a lip balm for hydrating your lips you can also use it to top off your favorite lipstick or lip liner because of its glossy finish. Plus it's mint so it not only smells great, but leaves your lips feeling fresh.
Mirabella Colour Vinyl Lipstick in Vintage Vibe – $10.00
The lipstick in November's box comes from Mirabella. It's this gorgeous red colour called Vintage Vibe. This lipstick is moisturizing and has great buildable colour so you can get the right level of opacity you'd like. It really feels great on the lips and I really just love the shade!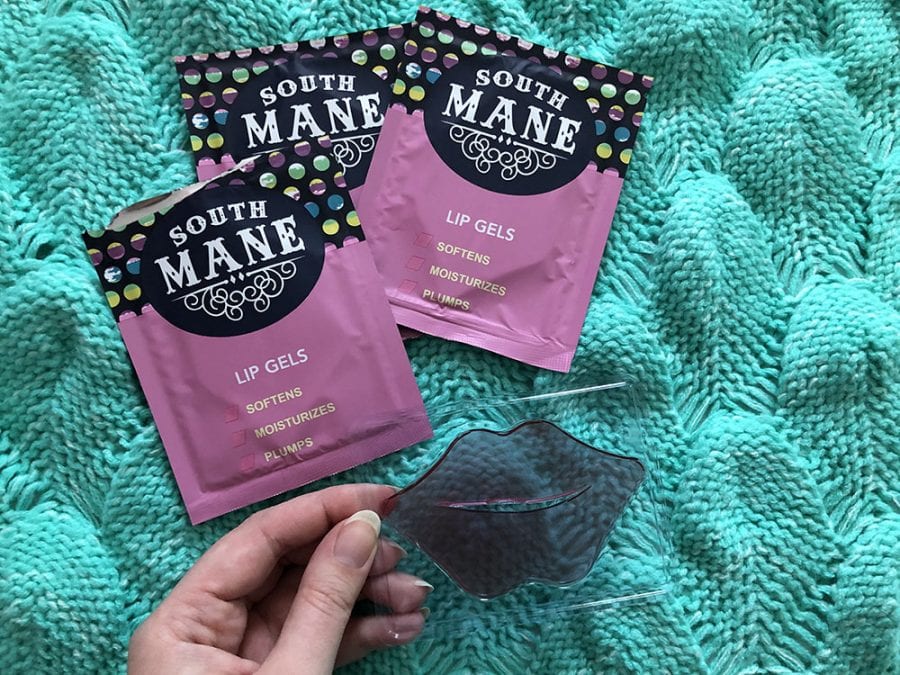 South Mane Lip Gels – $3.00 each
The last product in the November box is the South Mane lip gels. These lips gels are like a 'sheet mask', but for your lips. The only trouble I had was with them staying on my lips for the full 15 minutes, I think this is because they are fairly large and my lips are not. But the product definitely was moisturizing and they feel really cool on the lips!
Lip Monthly Review November 2018 – Final Thoughts
With there being so many brands and products out there for lips the Lip Monthly box is a really excellent way to discover new products and find new favourites. I tend to have dry lips especially in the winter so I really appreciated this box, since it had products that all add hydration. It's a great box and I would totally recommend trying Lip Monthly out!
The Trendy Files – www.thetrendyfiles.com
Lip Monthly is an affordable monthly club for all LIP LOVERS! For only $12.95, discover the best products for your lips, and fall in love with them!
Learn More about Lip Monthly »
Explore.
Save.
Enjoy!
Sign up for a free account on A Year of Boxes to receive exclusive offers, be added to our monthly mailing list, and much more! We are always adding features to improve the experience for our users, from their valuable feedback!
Join Today!