Lip Monthly Review September 2019
Lip Monthly is a monthly subscription box that sends you 4-5 FULL-sized lip products. Each month get anything from lip glosses, lipsticks, masks, and more! One of my favourite parts about Lip Monthly is that it always sends a variety of not only products, but different types of brands as well. Expect to find some bigger, but also more niche brands featured. And when it comes down to price, they have a few different plan options so you can find the best one for you!
Now let's jump into the September 2019 Lip Monthly box!
The box is actually an envelope and inside the September one is a small bright yellow makeup bag. The bag is covered in sunflowers on one side, which is so cute. And inside the bag there are four products: two matte liquid lips, lip gloss, and a lip pencil along with a little card talking about this month's bag.
Dirty Little Secret Lip Gloss in Rose Petal – $14
The first product is this super hot pink lip gloss by Dirty Little Secret. Pink lip product colours are so pretty and classic, and this hot pink shade is definitely a fun one! The formula is comfortable to wear and has a nice shine to it. I think the packaging of this brand is adorable it totally has a bit of a vintage vibe to it with the polkadot design.
Steve Laurant Velvet Matte Liquid Lipstick in Bestie – $22
Like I always say in my Lip Monthly reviews matt liquid lipsticks are one of my favourite things to try as it's always great finding new ones. I am seriously digging the gorgeous shade of this rosey-brown nude. And it says it's a lightweight lip and it totally is when you put it on. And if you check out the Steve Laurant website they have some tips on how to best wear the product!
ModelCo Illusion Lip Liner – $22 AUS
This was my first time seeing a ModelCo lip liner and it did not disappoint! First off the colour is just gorgeous and the formula glides on really nice. But one of the more unique features of it is that there is a sharpener built right into the lid. Seriously how convenient is that?!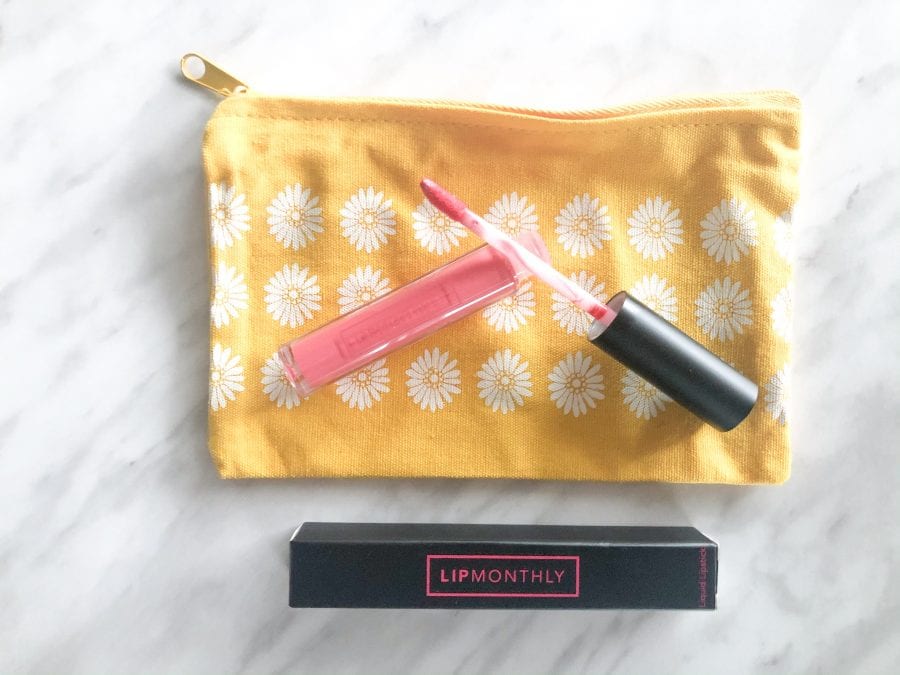 Lip Monthly Liquid Lipstick in 03
This was really neat – Lip Monthly included there very own product this time around. I haven't tried a Lip Monthly original before so I was excited to give this liquid lip a try! And oh my! This is seriously one bright neon pink lip. I couldn't get over how pigmented the formula is as well, that being said, it's also more on the long wearing side it didn't come off easy.
Lip Monthly Review September 2019 – Final Thoughts
September's Lip Monthly selection is full of fun pinkish colours to wear throughout fall. I was really happy to see two matte liquid lipsticks also included. Another great box by Lip Monthly!
The Trendy Files – www.thetrendyfiles.com
Lip Monthly is an affordable monthly club for all LIP LOVERS! For only $12.95, discover the best products for your lips, and fall in love with them!
Learn More about Lip Monthly »
Explore.
Save.
Enjoy!
Sign up for a free account on A Year of Boxes to receive exclusive offers, be added to our monthly mailing list, and much more! We are always adding features to improve the experience for our users, from their valuable feedback!
Join Today!