Little Life Box Review August 2018
Little Life Box is a Canadian subscription box that gives you the opportunity to sample and experience new green, organic and health conscious products in a convenient and fun way that saves you money. Little Life Box kindly sent us this box to review.
For those of you who don't know me, let me introduce myself……my name is Sarah and I am obsessed with health conscious products. I could spend hours in the health food store and I get excited when I discover new brands or organic goodies. This is why Little Life Box is the perfect subscription for me. It's one of my faves.
Subscription Details
Canadian Subscriptions:
Choose from either the Original Box or the Vegan Box
Month to Month, 3-Month or 6-Month subscriptions
Shipping is $5 per box
US Subscriptions
Quarterly Subscription = $25 per box
Annual Subscription = $90 (4 boxes pre-paid)
Trial Box = $27 (one time purchase)
Here's a closer look at the items we received this month…..
Grain Delight – Tipiak
Grains Delight is a tasty blend of wheat, soy, corn, lentils spelt and barley. To use all you do is bring 3/4 cup of salted water to a boil, remove from heat, pour contents of bag into water, cover and let stand for 7 minutes. Serve with a dash of oil and you are good to go. 
I like to receive items like this because it's the perfect item to keep in the pantry for quick meals.
Dates – Yupik
Allow us to introduce you to dates. We're sure that you're pretty familiar with these, but these organic ones are amazing! Use them to sweeten almost anything in your recipes or enjoy them on your own. They are a great source of fibre!
Love, love, love dates!!! I keep some on hand at all times and use them in my smoothies to add a bit of sweetness. They are also really good on their own when sugar cravings hit.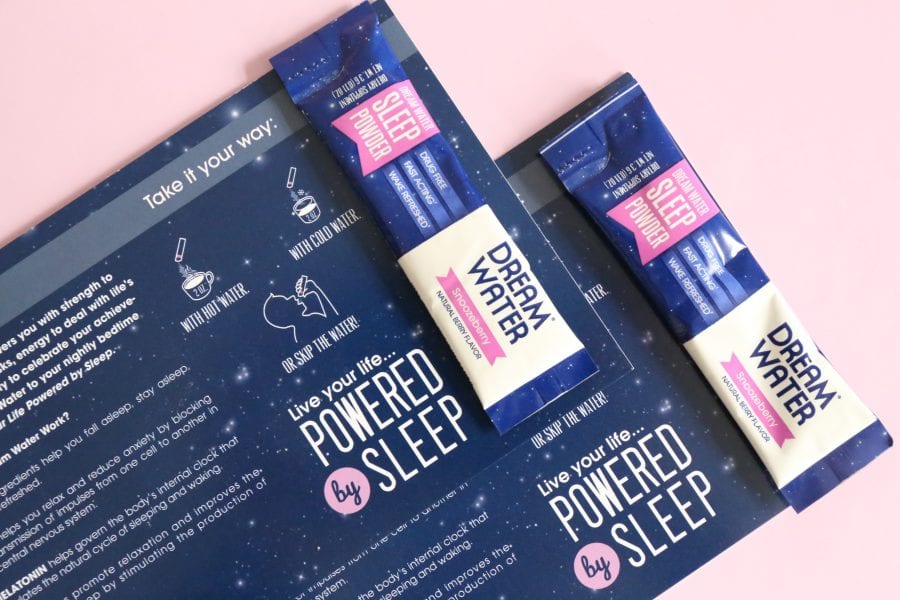 Dream Water – Snoozeberry – Sleep Easy
Not getting enough sleep is definitely not good. It's not good for our bodies on the inside and out! (hello dark circles!) This fast acting natural sleep aid helps increase total sleep and sleep quality. Made with GABA, melatonin and 5 HTP, it's an easy and safe way to get enough sleep on those nights where it seems impossible to get some shut eye.
Sleep aides aren't really my thing but I'm sure some subscribers will love the product.
Hangover cure – Sample Pack – Over EZ
PHASE 1: Fast Acting and Instant White Pellets Phase
The white pellets deliver active compounds into your body within minutes and instantly releases the minerals Zinc and Magnesium and the amino acid L-Cysteine to protect and and prevent damage to the liver which reduces hangover symptoms.
PHASE 2: Time release Blue Pellets Phase
The blue pellets combine ingredients like chicory root extract, milk thistle extract, amla extract, Chinese date extract, grape extract and beet juice along with a combination of B2, B3, B5, B6 and B12 vitamins. They slowly release these active ingredients gradually over several hours allowing your body to flush out the toxins from the alcohol resulting in a better results morning after.
*Over EZ will not stop intoxication or reduce the effects of the alcohol.
Liquid Light – Sample – SunWarrior
Liquid light is perfect before, after, or during workouts to provide many minerals, including trace minerals, and electrolytes, but it plays a large role in protecting, nourishing, and detoxing cells with the might of fulvic acid. Fulvic acid acts like a cellular taxi, aiding assimilation of other nutrients.
This is a really great product for subscribers who work out on a regular basis. I try to pay close attention to minerals and electrolytes, especially this time of year.
Snack Bar – Roobar
Sweet Maca passion. Grown in the mountains of Peru, the plant is the only crop living at the highest altitude on Earth. Combine Maca with some sour cranberries, sweet organic dates and almonds and you get a trusted partner in pleasure. 
Oh……now this is a fun product! I've never heard of this brand and I am super excited to give this bar a try. It's a raw fruit and nut bar made with almonds, dates, cherries and maca.
Nutritional Yeast – Samples – Bob's Red Mill
Nutritional yeast is a vegetarian dietary supplement with a pleasantly cheesy flavor. It is rich in vitamin B-12, and provides 8 grams of protein per serving. Add to sauces, scrambles, kale chips, crackers and biscuits, or sprinkle over vegetables, baked potatoes or popcorn.
Nutritional Yeast is a vegan's best friend. I always have this in the pantry and I sprinkle it on so many different things – salads, soups, veggies, etc…..It's actually one of my favourite ingredients when it comes to roasted veggies, try it on broccoli with a little oil, salt and pepper…..so good!!
Roasted Lentil Snack – Cuisine Soleil
Healthy snack made from organic grilled and seasoned lentils.
This is a snack I've never seen before. Crunchy lentils?? I have a feeling I am going to really like these.
Quinoa Chips – Simply 7
A chip with protein? You heard us. These chips are made with quinoa and lightly salted to give you a crunchy, light and satisfying snack.
These are one of my favourite brands when it comes to chips. I have tried all the flavours and love each and every one. I highly recommend these.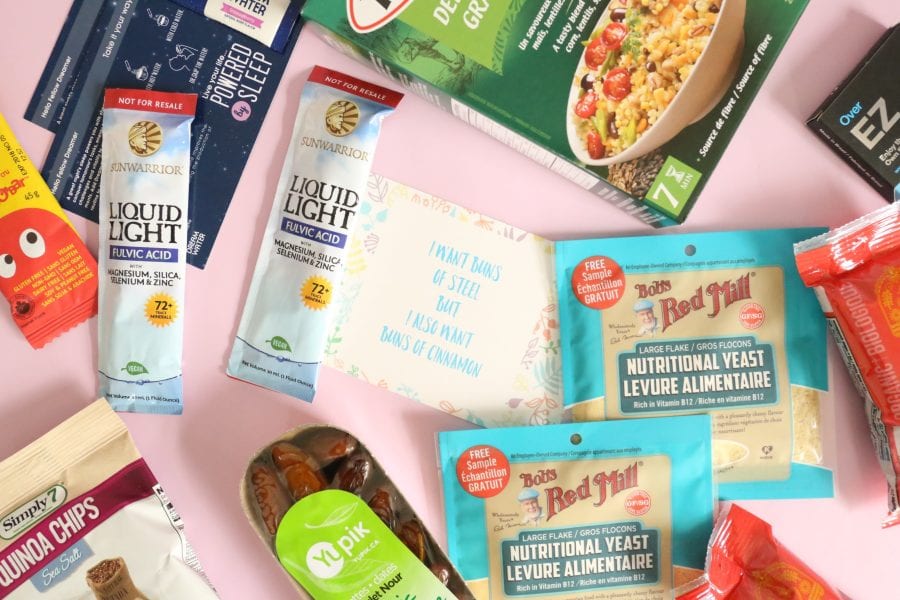 Little Life Box Review August 2018 – Final Thoughts
The August Little Life Box is packed full, as per usual, and has introduced me to some amazing new brands, as per usual. It also includes some of my go-to products that I like to keep in my pantry at all times – nutritional yeast, grains, and dates. If you haven't tried nutritional yeast on your roasted veggies I highly recommend it, and if you haven't tried adding dates to your smoothies I highly recommend that as well. Each month Little Life Box sends me a few favourites, a few new finds and a few supplements to test out. It's a wonderful mixture of products…..I never know what to expect!
XOXO