Little Life Box Review July 2017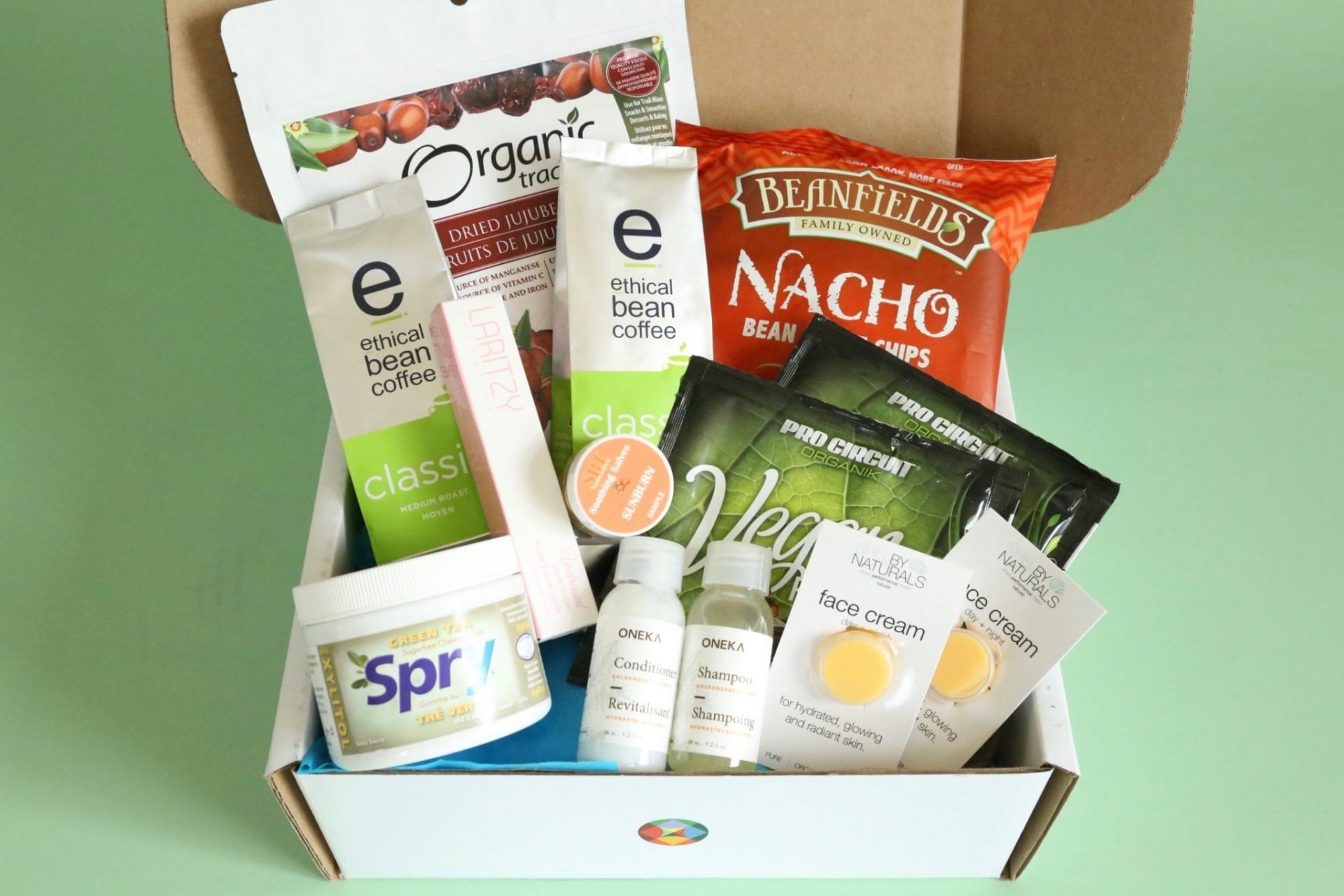 Little Life Box is a Canadian subscription box that gives you the opportunity to sample and experience new green, organic and health conscious products in a convenient and fun way that saves you money. Little Life Box kindly sent us this box to review.
Every single month I rave about this box. Every single month I tell you how much I love it. And every single month I am excited to see what goodies they have tucked inside. Little Life Box is random yet consistent, simple yet exciting, and one of the boxes I look forward to the most.
Here's a look at the items we received in the July Vegan Box:
Oneka Shampoo & Conditioner – Goldenseal & Citrus
This shampoo & Conditioner are Canadian, paraben & sulfate-free, PH balanced, organic, biodegradable, vegan and gluten-free.
Normally I don't get too excited about sample size beauty products, but natural shampoo & conditioner are the exception. I have a couple brands I like to use, but have been wanting to test some new ones out.
Dried Jujube Fruit – Organic Traditions
Enhance your smoothies with this nutritious dried jujube fruit. Great source of manganese, vitamin C, fibre and iron. They are organic, raw and vegan.
I've never had a JuJube Fruit so this is very exciting. I love that they included a full-size bag. That's some great value right there. They are a source of iron which is great for us vegans. They contain pits so make sure to remove them before eating.
Protein – Pro Circuit Organik
This protein is vegan, stevia-free and organic.
You don't know how nice it is to see a protein powder that is stevia-free. I'm actually kind of shocked at the number of protein brands that sweeten with stevia. Nevermind……I just had a look at the ingredients and it does include stevia. Maybe there's a mistake with the product description. I was super excited for a moment. I'm still happy to test out a new vegan protein……I just would have been that much more excited if it were sugar-free.
Face Cream – Shelby Naturals
This cream is great for day and night use. It's cruelty-free, non-GMO, organic and vegan!
Natural skincare is another beauty product I get excited about. This cream is made with argan oil, sea buckthorn oil, lemon, sweet orange and grapefruit.
Coffee – Classic – 60g – Ethical Bean
Organic, Canadian and fairtrade medium roast coffee.
This is the perfect excuse to slow down and make a proper cup of coffee in the morning. As much as I love my Keurig it's just not the same as making it yourself.
Gum – Spry
Sugar-Free and Gluten-Free gum that's sweetened with 100% All-Natural Xylitol.
Green tea gum? Now this is fun. And this container will fit perfectly in the cupholder in my vehicle.
Lip Stain – LaRitzy
Cruelty-free lip color that lasts all day!
Laritzy is becoming a subscription box regular. I've received quite a few lip pencils so I'm actually really happy to see another product from their makeup line. This lip stain is paraben free and cruelty free, as I believe all of their products are.
Bean & Rice Chips – Nacho – Beanfield's
A great tasting and healthy snack!
BEST CHIPS EVER! I discovered these about a year ago and am obsessed with them. I rarely let myself buy them, usually only as a treat, because I literally eat an entire bag in a matter of 2 minutes. It's very exciting to find flavours like this that are vegan-friendly. When I really want a treat I will melt vegan cheese on top, and have some salsa and vegan sour cream on the side……SO GOOD!
Sunburn Balm – Seabuckthorn
After spending some time in the sun, this sunburn balm is like drinking a cold glass of water on a hot day. The lavender oil in this balm has a soothing effect on the skin and the seabuckthorn along with the fruit oils have healing properties. It smells like spices and is great for everyone in the family.
I have received this product before and actually quite like the formula. It's the perfect product for a Summer box!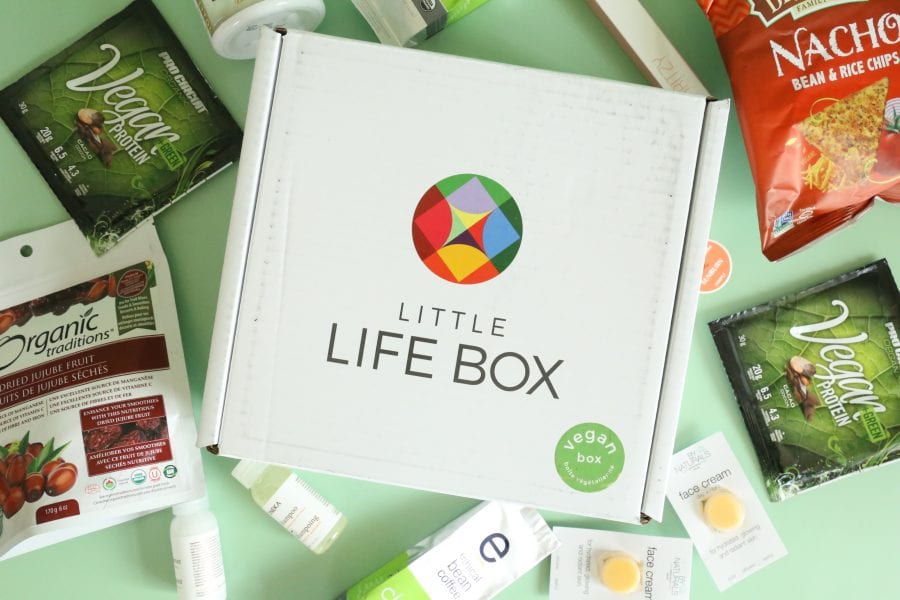 Little Life Box Review July 2017 – Final Thoughts
Another great month for Little Life Box! They filled their July box with some fun products and new brands. I really love the variety of items this month – bath & body, beauty, salty snack, sweet snack, beverage, gum and supplement. The box is well-rounded and the value is there. It's easy to see why this is one of the more popular Canadian subscription boxes on the market.
XOXO