Little Life Box Review June 2016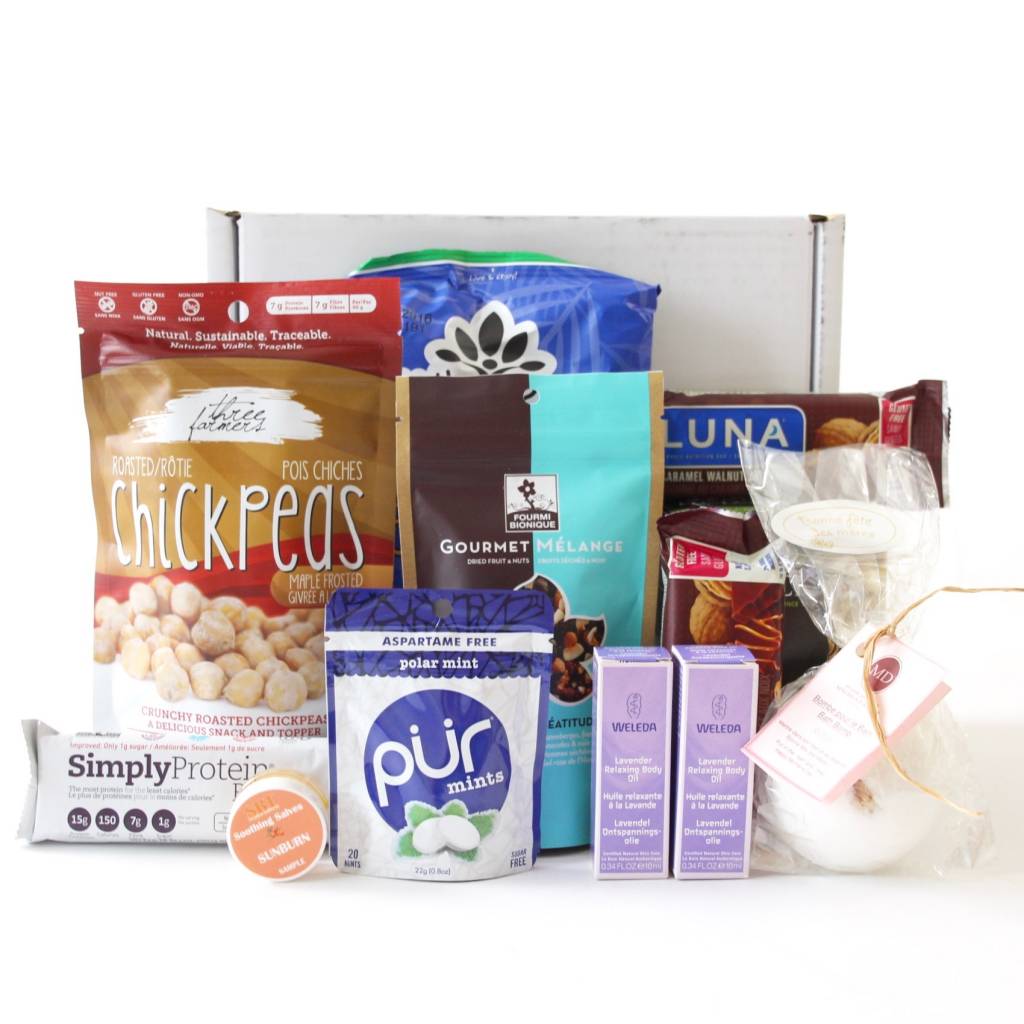 Little Life Box Review June 2016 – Last month's LLB was perfection, it was my favourite box to date. I loved all of the products we received and feel like they really stepped up their game. Don't get me wrong, I have always liked this box, but the May box took my appreciation to a whole new level. It was packed full, AND it included a full-size bottle of Vegan Caesar Dressing……..YES!
If you aren't familiar with Little Life Box it is a Canadian subscription box that gives you the opportunity to sample and experience new green, organic and health conscious products in a convenient and fun way that saves you money. Little Life Box kindly sent me this box to review.
The Box: Little Life Box
Cost: $19
What You Get:
Original: The original blend of healthy alternative products which can include Gluten-Free items, Vegan, Non-GMO, Organic, etc.
Vegan: We fill your box with great quality products that we think you'll love, that to the best of our knowledge meet the highest of Vegan standards.
Ships to: CANADA
Shipping Cost: $8
When you read the story behind Little Life Box, the founders describe themselves as "health-curious" and this is probably my new favourite term. I feel like this is the perfect description for the box, because it's the best way for us "health-curious" people to discover new healthy snacks, supplements, and natural body care. I am SO curious when it comes to health products, I could literally spend hours looking at prodigy labels, reading ingredients, etc.
Caramel Walnut Brownie (Luna) – We've found that it's the little everyday luxuries that make our days brighter: our morning lattes, walks in the park, netflix and discovering a delicious nutrition bar like this one.
I don't think this product description could describe me any better. I LOVE the little things and get very exciting about coffee in the morning, walks in the rain, eating chocolate with my wine, etc. This little bar will be enjoyed with my afternoon tea on a day when I need a little sunshine.
Protein Bar – Lemon Coconut (Simply Protein) – We'll admit it: we don't always have time to make food. On the days when we need a few extra minutes of sleep, we'll reach for this protein bar. It totally satisfies our cravings and the flavour is summer fresh and light.
I need as much protein as I can get, and I LOVE that this little bar only has 1 gram of sugar.
Roasted Chickpeas – Maple Frosted (Three Farmers) – Created by a Canadian company that also makes amazing cooking oils, these chickpeas are the perfect balance between savoury and sweet. Featuring their camelina oil, this snack is a tasty and crunchy snack that can be eaten straight out of the bag or added to many recipes. Just use your imagination!
I recently started making my own roasted chickpeas but it's also really nice to have a couple bags like this on hand….especially when they are Maple Frosted…..how amazing does that sound.
Bath Bomb (Mnonga Damour) – When we decide to take a bath – we make sure we totally indulge. This handmade bath bomb has rose petals. It makes for a perfect setting to relax and take some me time.
You all know how I feel about bath bombs so I won't bore you with the details…….give me one in every box!
Mints – Polar Mint (Pur) – These mints come in a cute little bag and are great for our nights out when having fresh breath is necessary.  We love this company and the fact that they offer a great and healthy alternative to products that contain aspartame.
I can't remember the last time I had mints in my purse, maybe its time to start carrying them with me again…..no one like coffee breath.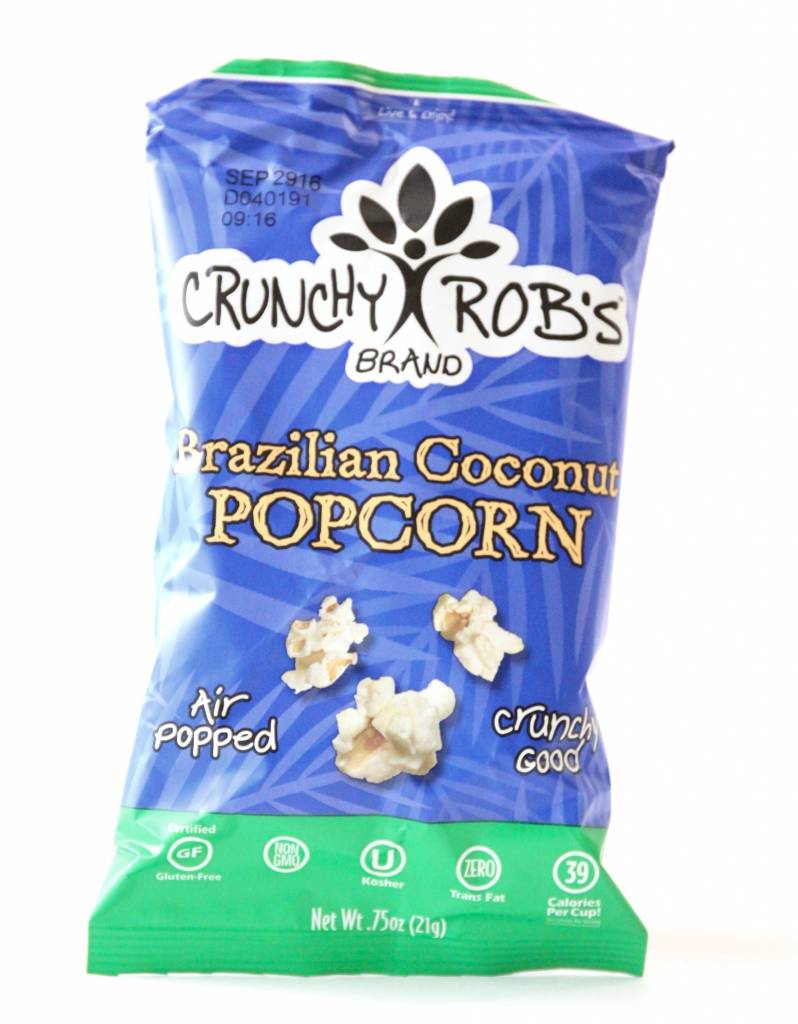 Popcorn – Brazilian Coconut (Crunchy Rob's) – We all love eating popcorn when watching tv. Whether you're enjoying a flick at the drive-through, watching Finding Doris at the movies or rewatching Orange is The New Black on Netflix, this healthy popcorn alternative is delicious and ready to eat. We can't get enough of that flavour!
Did you all know that I am OBSESSED with popcorn? I have no clue why, but I could literally eat it all day, every day. I will probably have this tonight while I watch Are You The One….pvr'd.
Jasmin Green Tea (Four O'clock) – If you're trying to cut down on your caffeine intake, there's no better way to start than with a refreshing jasmin green tea. Made of jasmin flowers from a small farm in Jiangsi province, located at more than two thousand meters of altitude. 
Jasmine tea makes me happy, I find that it has a calming effect, and I was just thinking that I needed to add some to my tea collection.
Relaxing Body Oil – Lavender (Weleda) – We don't know about you but the fight against dry skin is ongoing throughout the year. This relaxing oil, a mix of lavender, almond and sesame oil blend together to deliver a soothing and moisturizing product.
Ohh…..this excites me. I get tiny little bumps on the back of my arms and legs if they aren't moisturized properly, I will be using this on those problem spots, and I will enjoy getting to smell lavender all day long.
Dried Fruit & Nuts – Beatitude (Fourmi Bionique) – Since most of our day is spent in front of a screen (computer, phone, ect.), it's always great to have a healthy snack that's versatile. This snack is great, it forces us to take a break and nourish our bodies. It's even got dried blueberries in it, hurray!
They nailed it on the head……snack are the only thing I will take a break for, and really need to start doing it more often. I like to have trail mix on hand at ALL TIMES. I also use it for baking.
Sunburn Balm (Seabuckthorn) – After spending some time in the sun, this sunburn balm is like drinking a cold glass of water on a hot day. The lavender oil in this balm has a soothing effect on the skin and the seabuckthorn along with the fruit oils have healing properties. It smells like spices and is great for everyone in the family.
This is perfect seeing as we are heading into Summer. I don't spend too much time in the sun, but I am still very happy to add this to my sun care collection.
Thoughts: Can I just reiterate how much I LOVE this subscription! They nailed it again this month……that makes 2-months in a row of pure amazingness. This month's box is bursting with awesome products, and I couldn't be happier. This is exactly what I like to see from LLB and I really hope they keep it up. And I LOVE the product mix this month as well. We received snacks, mints, tea, and bath & body products. I'm especially excited about the Weleda Oil; this is a really great brand and it ups the value of the box. I'm tempted to say that this is one of my favourite boxes for the month of June.
XOXO